Of course, you know her.  Supergirl here also sports super hotness and yes, it is only right to feature her here.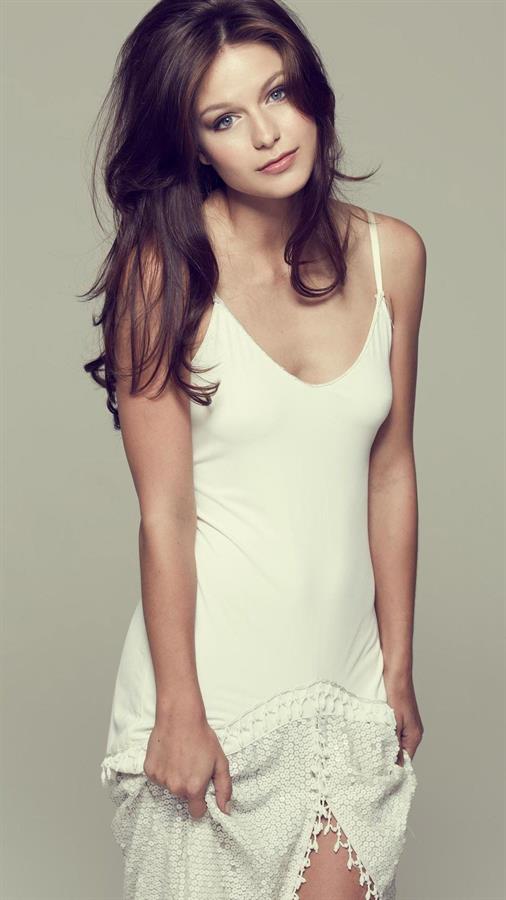 Ladies and gentlemen, Melissa Benoist will totally, totally make you binge-watch Glee and Supergirl.  And of course, you'd do that with no regret.  It's not like you any other important thing to do on a Friday, right?  So yeah, let us all bask in the woman of steel's hotness.  But before we do that, how about you get to know her more…
Who is Melissa Benoist?
Melissa Benoist is an American actress and singer who shot to fame in 2012 for her strong performance as Marley Rose in the comedy-drama television series 'Glee.'  Later in 2015, she was once again applauded for her character role in the CBS/CW drama series 'Supergirl'.  She also had minor roles in the series Law & Order: Criminal Intent, The Good Wife, Blue Bloods, and Law & Order: Special Victims Unit.  She played the character, Marcia, in the 2015 feature The Longest Ride.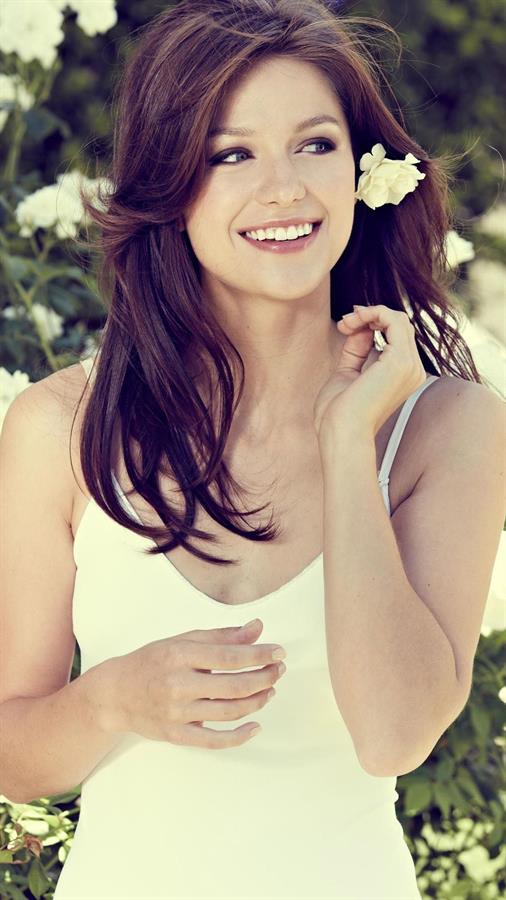 In 2013, she was nominated for a 2013 Teen Choice Award for her role on Glee.
Her Early Life
Melissa Benoist was born on October 4, 1988, in Littleton, Colorado.  Her paternal great-grandfather was of French descent.  The rest of her ancestry is German, English, and Scottish.  Her father Jim Benoist is a physician and her mother Julie Benoist is a homemaker. Her parents divorced when Melissa was very young.  When she was three, she started taking dance classes and at the age of four, she acted in a church play directed by her aunt.  Her two sisters are now well settled in their respective careers—Jessica is a novelist and Kristina is an ecological scientist.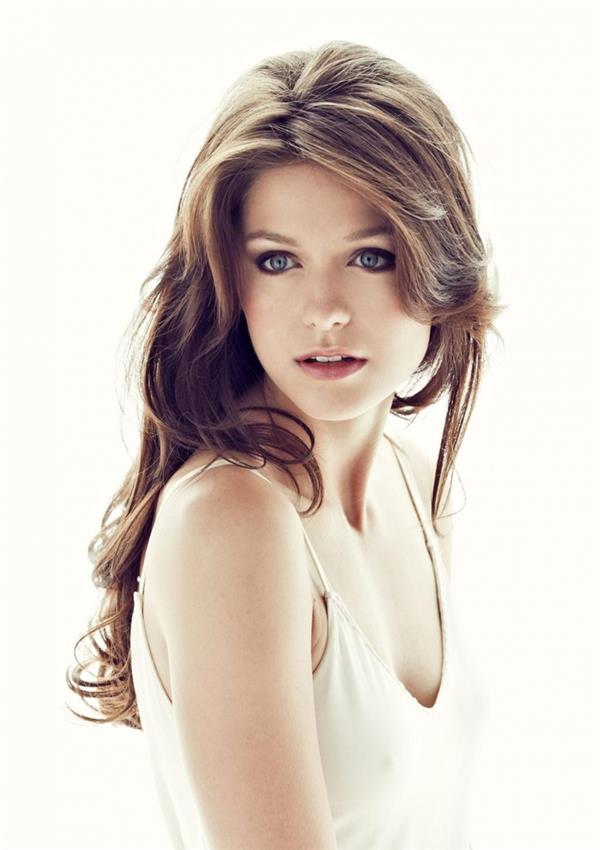 In 2007, Melissa completed her schooling at Arapahoe High School in Centennial, Colorado, and in 2011, she graduated from Marymount Manhattan College in New York City with a degree in theatre arts.
Career Journey
Melissa Benoist started performing with the Academy of Theatre Arts at Disneyland as a young teen.  She also performed in a local stage production of plays like 'Cinderella', 'Bye Bye Birdie' and 'Evita'.  She began her film career in 2008 with the film 'Tennessee'.  In 2010, she bagged several roles in television series like 'Blue Bloods', 'Law & Order: Special Victims Unit' and 'The Good Wife'.  In the following year, she was featured as Stacy Moore in an episode of the series 'Homeland'.
Her breakthrough role came with the series 'Glee' in 2012.  She auditioned five times at the Roundabout Theatre Company in New York and had to sing five different songs at each audition.  This was followed by two screen tests in California before she was finally selected.  She appeared in 35 episodes in four seasons of the drama series.  In 2012, she also bagged a contract from Coca-Cola as its ambassador for a new product called Coke Mismo.  The campaigns started the following year in the Philippines.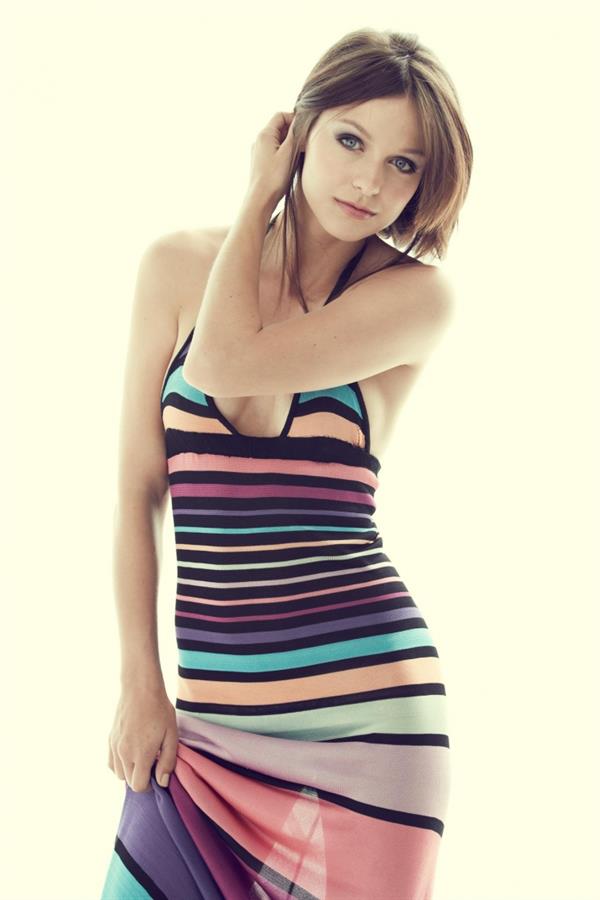 She was cast as Nicole in the 2014 film 'Whiplash', written and directed by Damien Chazelle.  The film earned two awards at the Sundance Film Festival.  In 2015, she once again tasted success with the lead role in the television series 'Supergirl', developed by Ali Adler, Greg Berlanti, and Andrew Kreisberg. It was aired on CBS. In the same year, she did three episodes of the series 'The Flash' and landed the leading role in the movie 'Oxford' opposite Sam Heughan.
In 2016, she appeared in the television series 'Arrow' followed by 'Legends of Tomorrow'.  In the same year, she was cast as the widow of the deceased Boston Marathon bomber Tamerlan Tsarnaev in Peter Berg's film 'Patriots Day'. That year, she also did another film called 'Lowriders', directed by Ricardo de Montreuil.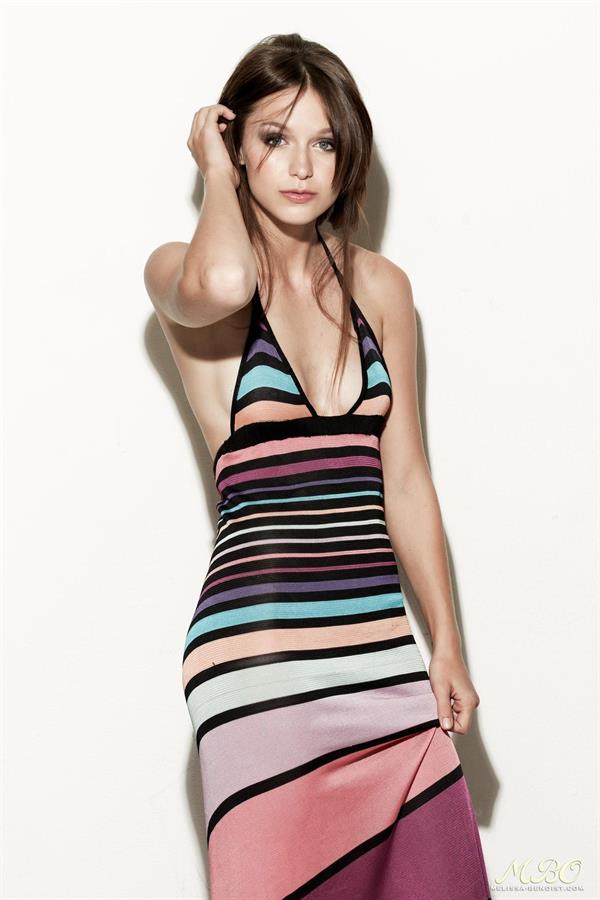 Melissa was featured in the film 'Juvenile' in 2017.  Melissa and Blake Jenner had started a Kickstarter campaign in 2013 to help fund the production of the film.  She was then seen in Paramount Network's miniseries 'Waco', which started airing in January 2018.
She has done several musical theater roles like in "The Sound of Music", "Chorus Line", "Evita", "Terms of Endearment", and so on.
Her recent projects are Sun Dogs (2017), Jay and Silent Bob Reboot (2019), Waco (2018), Batwoman (2019), and more.
Facts and Trivia
Melissa married Blake Jenner in 2015, then filed for divorce in December 2016.  She began dating actor Chris Wood in 2017 and they got married in September 2019.  In 2020, she and Wood welcomed their first child together, a son named Huxley Robert Wood.
She has three tattoos: a wolf on her left wrist, a feather and the word "free" on the back of her neck, and a bicycle on her left foot.
Melissa was the very first of a thousand actors to audition for the title role of Supergirl (2015), just as Stephen Amell for Arrow (2012) and Grant Gustin for The Flash (2014), all produced by Greg Berlanti.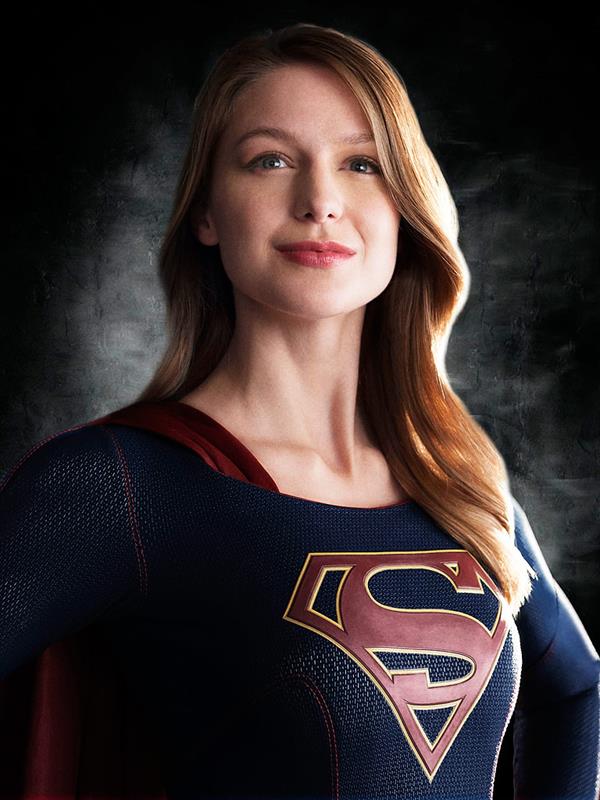 Melissa was wearing an eye-patch reportedly after suffering an eye injury when she first put on her Supergirl (2015) costume.  It was later revealed, by Melissa on Instagram that the injury was in fact caused by an incident of domestic abuse.  A phone was thrown at her eye resulting in one pupil becoming permanently enlarged.
She cited Susan Sontag and Gloria Steinem as inspirations for her portrayal of Supergirl (2015).
Melissa was given Superman-styled costumes for each of her dogs from Ellen DeGeneres as a guest on her show The Ellen DeGeneres Show (2003).
Both she and Helen Slater, who also played Supergirl (1984), are brunettes turned blondes for the role of Supergirl.
She began reading the New 52 'Supergirl' comic book title after landing the part.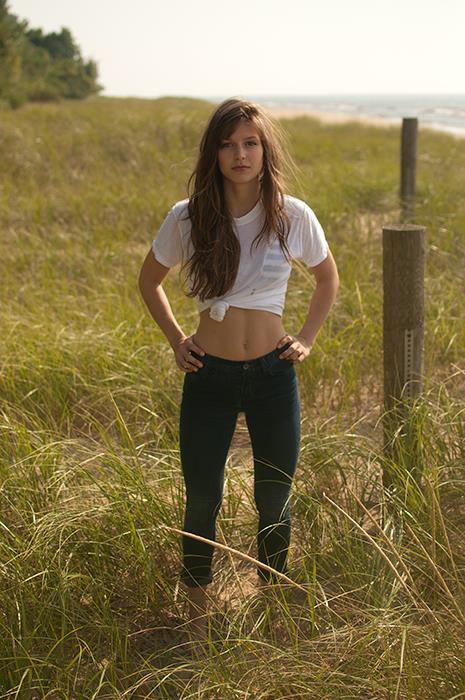 One of her dogs is named Otis, also the name of Lex Luthor's assistant in the Superman: The Movie (1978) films.
She first auditioned for the role of Jessica Kensky before being cast as Katherine Russell in Patriots Day (2016).
Melissa was involved in a mental health awareness movement called 'I Don't Mind' with current partner Chris Wood who played on-screen love interest Mon-El in Supergirl.
Her Body Measurements
Melissa Benoist's height is 5 Feet 8 Inches and her body figure is 33-23-34 inches.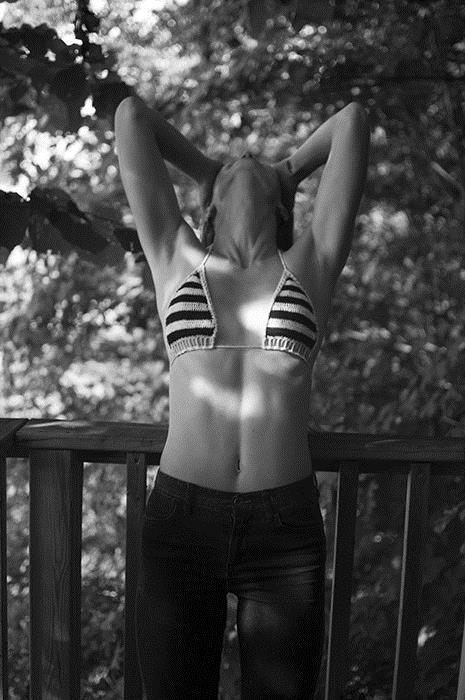 Melissa Benoist Photos
Join her over 4.6 million followers on Instagram for her newest personal posts.
Also, don't forget to check out our Melissa Benoist page for more of her pictures.