Rachel Bilson possesses hotness that you'd just never get tired of fantasizing about.  She sports that dominating look that most of us just want.  And perhaps need.  Look at her…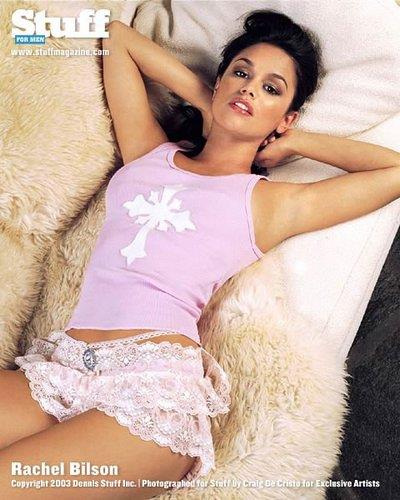 Oh, that gorgeousness.  That body that could just make you submit and that body that could make you do as she pleases.  One could just bask in her presence all day with no complaint.  And yes, with an embarrassing hard-on.  A truly embarrassing one that is you just cannot hide.
Who is Rachel Bilson
Rachel is an American actress who is famous for playing Summer Roberts in The O.C. from 2003 to 2007.  She also appeared in the CW series Hart of Dixie and films like Jumper and The Las Kiss With Zach Braff.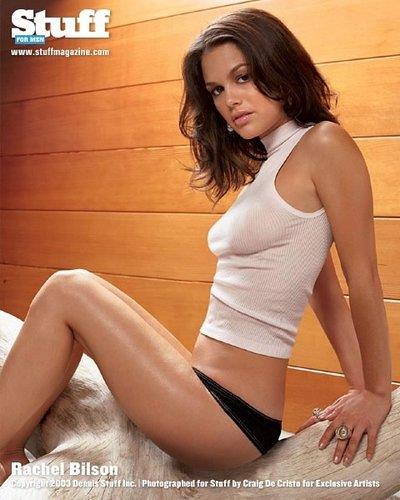 Her Early Life
Rachel Bilsom was born on August 25, 1981, in Los Angeles, California.  She is the daughter of Janice Stango, a sex therapist, and Danny Bilson, a writer, director, and producer.  She has an older brother and two younger half-sisters, Rosemary and Hattie.  Her father is Jewish; her mother is Italian-American.  She began acting while still at Notre Dame High School.  She graduated high school in 1999 and went to Grossmont College but dropped out after a year and was encouraged to pursue a career in acting by her father.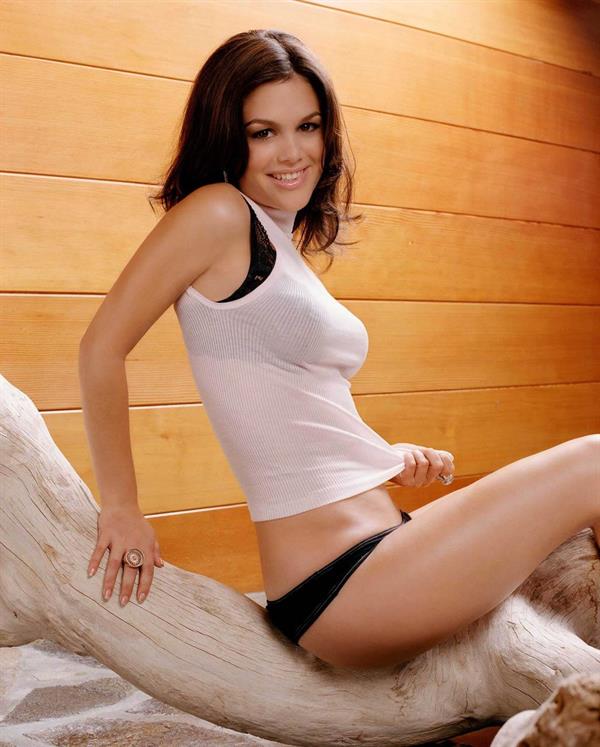 Career Journey
Rachel made her screen acting debut in early 2003, appearing in one episode of Buffy the Vampire Slayer and 8 Simple Rules for Dating My Teenage Daughter.  Bilson was subsequently cast in The O.C., which debuted in August 2003.  Her character, Summer Roberts, was initially intended to appear in only a few episodes but became a series regular after a successful run, as Rachel's on-screen romance with Seth Cohen (Adam Brody) became a noted aspect of the series.
At the 2005 Teen Choice Awards, she collected three awards: "Choice Hottie Female," "Choice TV Actress (Drama)" and "Best Onscreen TV Chemistry" (jointly won with Adam Brody).
Rachel's first film role was in The Last Kiss, a romantic comedy-drama also starring Zach Braff in 2006. In late 2006, Bilson was cast in the film Doug Liman's thriller Jumper, as the replacement for actress Teresa Palmer; the film was released on February 14, 2008. She appeared in a two-episode arc on The O.C. creator Josh Schwartz's NBC comedy, Chuck, and in the film New York, I Love You.  She appeared in the 100th episode of How I Met Your Mother ("Girls Versus Suits") as Ted Mosby's love interest and the Mother's roommate.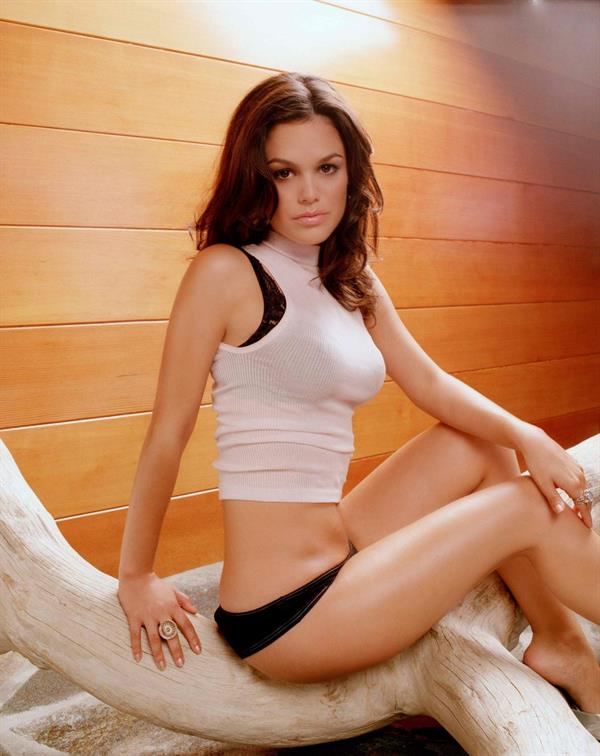 In September 2008, she started shooting the indie romantic film Waiting for Forever, directed by James Keach.  In September 2009 Rachel appeared as a celebrity guest judge in the third episode of Project Runway (season 6).  She also starred in the 2011 indie film L!fe Happens.
In 2011, Rachel began starring in The CW series Hart of Dixie, executive produced by The O.C. creator Josh Schwartz.  On May 7, 2015, the CW officially canceled the show after four seasons but in 2017, she joined the cast of CMT's Nashville which reunites her with her former The O.C. co-star Chris Carmack.
Fashion Design Career
Rachel has been recognized by several media sources as being a "fashion junkie".  She has described herself as having a "vintage" sense of style and has noted Kate Moss and Diane Keaton as inspirations.  She approached DKNY Jeans in late 2007 with a view to designing a clothing line with the fashion brand.  Together they created Edie Rose.  The collection was launched in September 2008. Her idea was to keep fashionable items accessible to young women by keeping the prices of each piece under $100.  An advertising image was released in July 2008 which featured Rachel modeling her Edie Rose collection.
Rachel stated that she wanted to keep her fashion line "as separate as possible from Rachel Bilson, the actress.  I'm hoping people will appreciate it for the clothes, not the person behind them."  Much of her fashion collection was lost when her home was burglarized in May 2009.  Her fashions and sense of style made her the unwitting target of The Bling Ring, who burglarized her home on several occasions.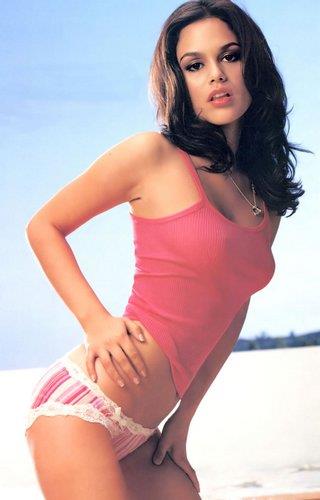 In 2011, Rachel collaborated with her personal stylist Nicole Chavez, and shoe industry leader Steve Madden, to launch the footwear destination, ShoeMint, an "online customized shoe shopping experience."  In 2013, she designed a shirt for Invisible Children.
Facts and Trivia
Rachel's father comes from a show business family: her paternal grandfather is producer-director Bruce Bilson.  Her great-grandfather George Bilson, born in Leeds, West Riding of Yorkshire, UK, worked for RKO Pictures, where he headed the movie trailer department, and her great-grandmother Hattie Bilson was a screenwriter whose credits include Pal, Canine Detective (1950).
She dated Adam Brody from 2003 to 2006. After she and Brody broke up, Bilson began a relationship with actor Hayden Christensen, with whom she co-starred on the film Jumper.  By January 2008, the pair had been seen and photographed together around Los Angeles for almost a year, without confirming a relationship.  In February 2009, Rachel appeared publicly with what seemed to be an engagement ring, though no official announcement was made.  In August 2010, Bilson's representative confirmed there had been an engagement that had since been called off, giving no other details. The two reconciled three months afterward, and had a daughter in October 2014.  Rachel and Hayden separated in September 2017.  In 2020, she dated Bill Hader.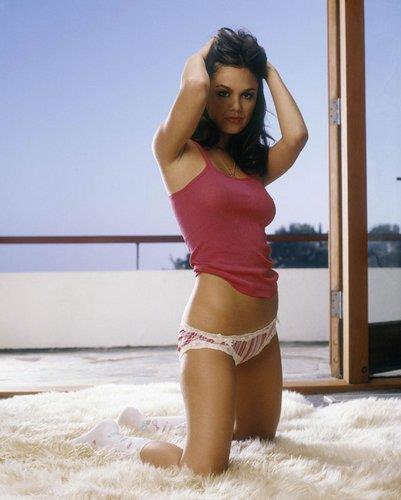 Rachel and Christensen were both supporters of the coalition No Kids Policy, which seeks to prevent children of celebrities from being photographed without parental consent.
She has a passion for basketball and is a fan of the Los Angeles Lakers.
Rachel likes to collect vintage shoes and purses and is the spokesperson for Bongo jeans.
In 2005, Maxim magazine named her sixth in their annual "Hot 100 List"; in 2006, the publication awarded her #14. The UK edition of FHM Magazine named her 28th in the 2006 100 Sexiest Women in the World list, while the US Edition Ranked her 77th in 2005. Rachel was also named one of People magazine's "100 Most Beautiful People" in 2006. Before appearing in Maxim, Rachel had turned down requests to appear seminude in men's magazines, specifying that she feels that her body "is sacred" and "not there for the whole world to see."
At age 14, she was involved in a head-on car accident, was unconscious for 4 days and as a result has a scar above her right eyebrow.  She then learned to play the piano after a serious car accident when she was younger to help with her hand-eye coordination.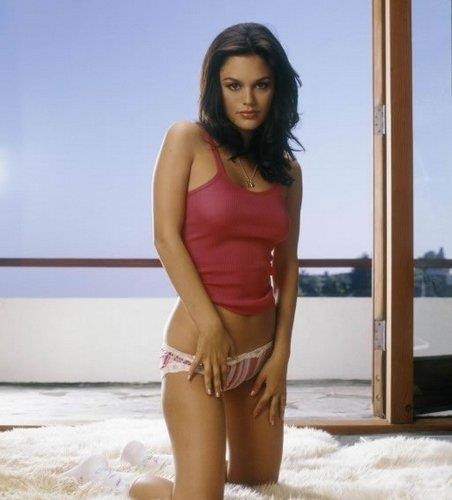 On September 20, 2008, Rachel acted as maid of honor during the wedding of her close friend, Jill Stonerick, to The O.C. (2003) creator Josh Schwartz.  She also designed the dresses for the bridesmaids.
Rachel auditioned for Rapunzel in Tangled (2010) but lost out to Mandy Moore.
She has a few pet pigs, one is called Petunia.
Her Body Measurements
Rachel stands 5 feet, 2 inches and she rocks a 33-24-35 (32B bra size) figure.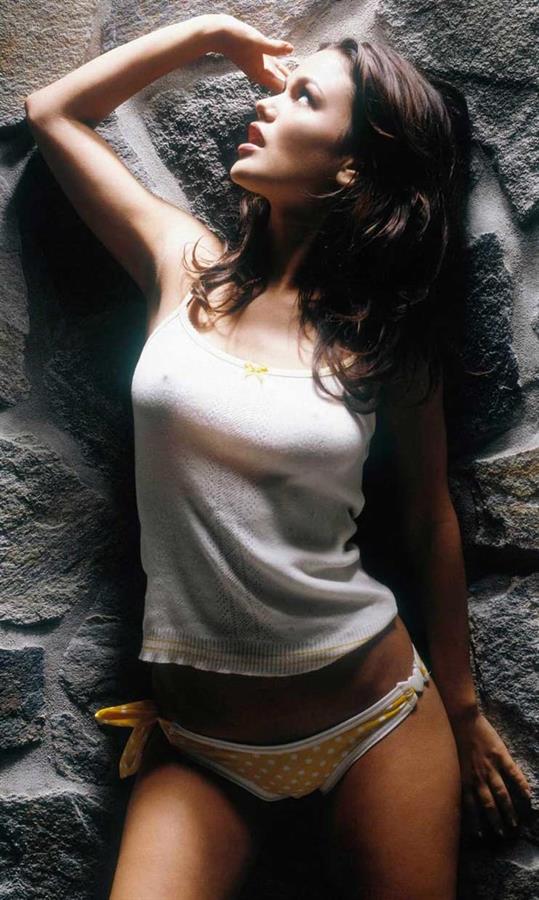 Rachel Bilson Photos
Join her over 1.3 million followers on Instagram for her newest lifestyle posts.
Also, do visit our Rachel Bilson page for a good amoung of her pictures.