We all love Asian beauties.  I mean, they have this certain hotness that is just…  how do I put it?  Creamy and looks like they smell like heaven.  They also sport this innocent and sexually naive look that is just super appealing.  They look like flowers that you are most tempted to just pick up but would just choose to look at.  For fear of not spoiling even a single petal.  You know what I'm talking about, right?  I'm sure you do.  But admit it or not, I know you are also into Japanese babes or any Asian babes for that matter.  They are just so gorgeous and ladylike.
With all that being said, let us give you 13 of the hottest Japanese models and celebrities that should be on your radar…  Oh, and this is in no particular order of hotness or beauty.
Miyako Miyazaki
The beautiful Miyako here got her start in pageants.  In 2003 she won the Miss Universe Japan competition and represented her country in the Miss Universe competition that year, making it to the top five.  She was named the sexiest woman alive that year as well.  Since then her career has only flourished and she's come to represent major brands all over the world.  When Miyako Miyazaki is not modeling, she has a huge passion for literature and has an arts degree.  Her overall look is sleek and elegant, though she clearly has a wild streak.  Her presence at Miss Universe was particularly disputed, as some felt that a last-minute change to a more conservative costume (she preferred something more ostentatious) lost her a chance at a higher position.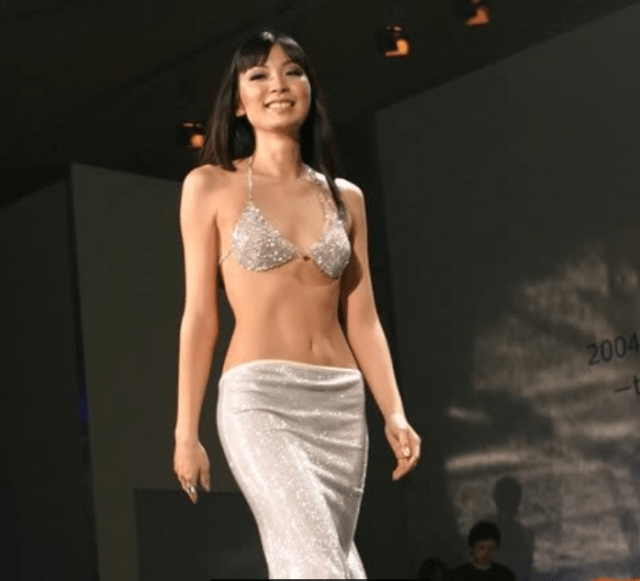 Rosa Kato
Rosa has a very distinct look… and is because she is half Japanese and half Italian.  With small features and large eyes, she looks like an anime character come to life.  Yup, like a living beautiful doll.  Rosa Kato here began her modeling career by posing in bridal magazines but soon moved on to bigger things.  Like many Japanese models, she soon transitioned to a pretty successful career on television and even won an award for best newcomer for a show called Dance Drill in 2006.  In 2011, Rosa married famous Japanese football player Daisuke Matsui, who currently plays for Júbilo Iwata.  The pair have one child together.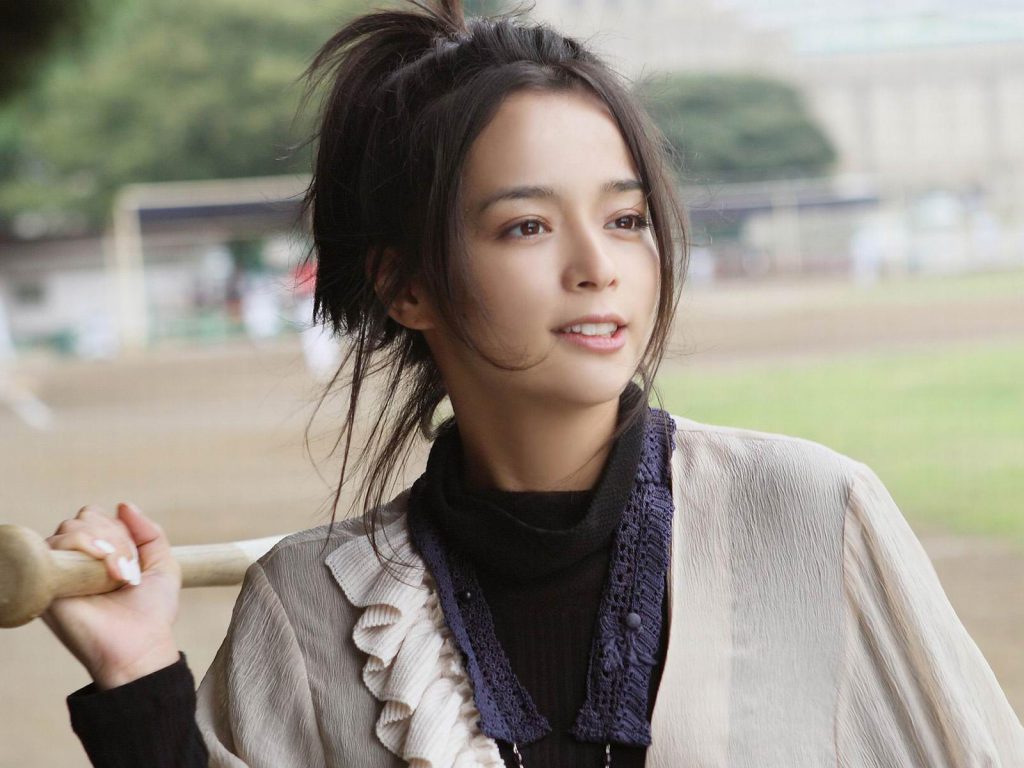 Masami Nagasawa
Masami, though a famous model, is also perhaps best known as one of Japan's most famous actresses.  Well known in her native country for her work on television and in the movies, some of her movies have even crossed over to international fame, including Our Little Sister (2016) and a voice on the animated film From Up On Poppy Hill (2011).  She has also recorded an album and performed on stage.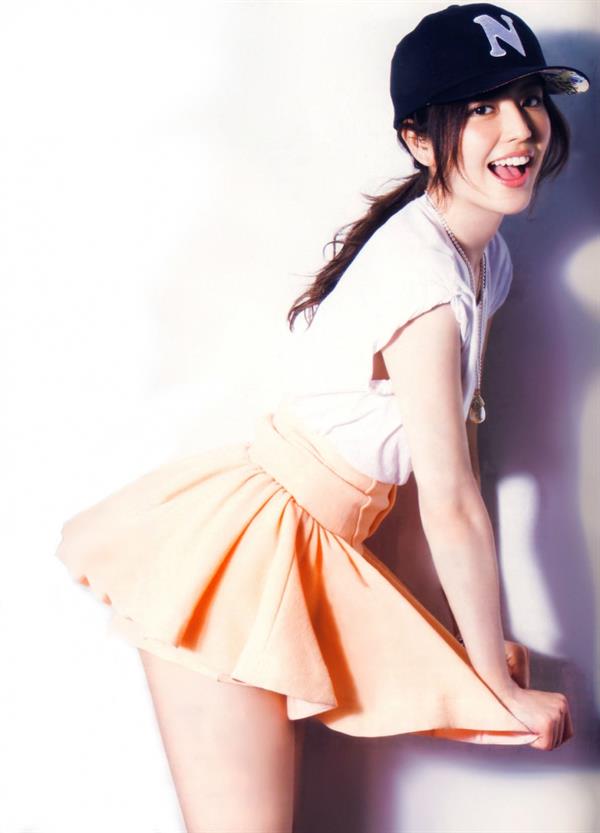 Masami has won a number of awards and worked as a model mostly due to her acting fame. Trivia: Masami here is also an avid collector of stickers.
Rio Matsumoto
Rio is a model, actress, and singer.  Incredibly beautiful, we're not surprised she's chosen to diversify so that more people could enjoy her presence.  She is most famous for her TV work, which she's appeared on since the 1990s.  Rio normally wears her hair as a lighter shade of brown that really suits her complexion, and gives her a more western appearance.  Not only does Rio Matsumoto look extremely gorgeous, but she is also an avid fan of cooking and drawing.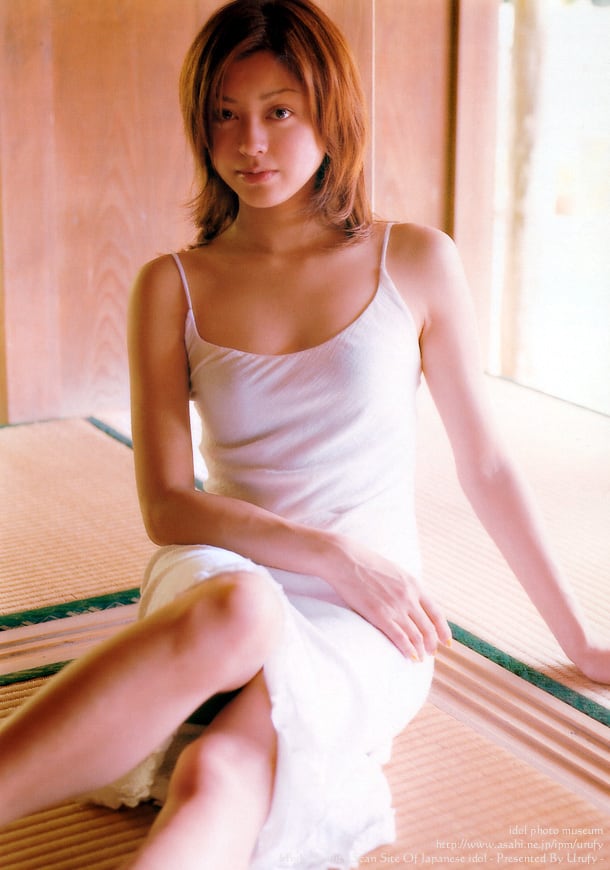 Maki Nishiyama
In 2005, Maki Nishiyama was signed to a contract with CanCam, a monthly magazine targeted towards college-aged women.  Maki was also widely seen on television on commercials, including working as a spokesperson for McDonald's in Japan (I'm loving it).  She has also appeared on television and in a handful of movies.  In 2013, she married an actor named Taichi Saotome who is six years younger than she is.  Her husband is most famous for playing young men and Onnagata women (a traditional acting form where men take on women's roles on stage).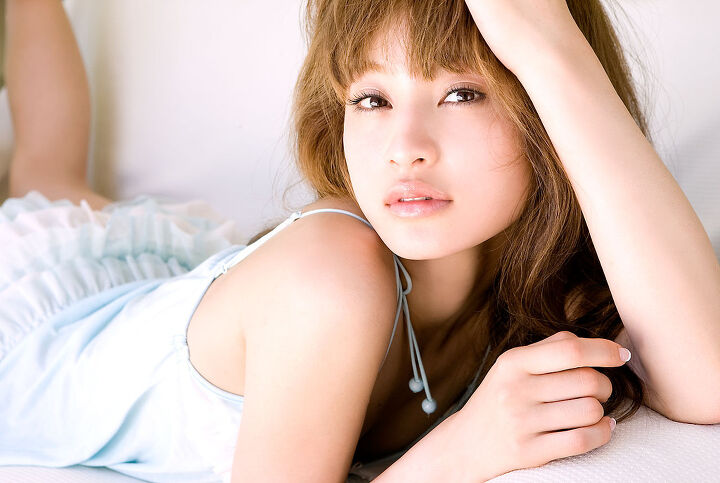 Kurara Chibana
In 2006 Kurara Chibana finished as the first runner-up in the Miss Universe competition.  She also won the best national costume for her samurai-inspired outfit!  While she was the favorite to win, she ended up losing out only so slightly to Zuleyka Rivera of Puerto Rico.  After 2006, Kurara's career really took off.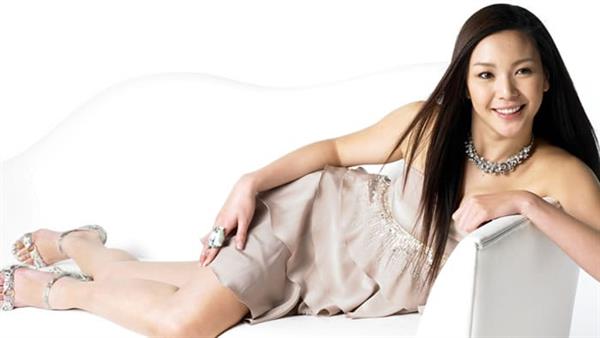 Kurara speaks four languages which have helped her in her new career as a feature reporter for a reputable fashion magazine.  She now spends her time flying around the world interviewing different people in different languages!  She also has a passion for arts and culture, earning a philosophy degree from Sophia University.
Keiko Kitagawa
She is one of the most recognizable models on the list because of her appearance in the Fast and the Furious franchise back in 2006 for the second installment, Tokyo Drift.  Keiko worked from 2003-2006 for Seventeen Magazine as an exclusive model.  After that contract was up, she officially retired from modeling.  Completely prolific, she has worked extensively in television and movies and even published a number of books about makeup and her life.  In 2016 she married Daigo, a Japanese pop star and singer.  Keiko Kitagawa has a really adorable look and is definitely more cute than sexy.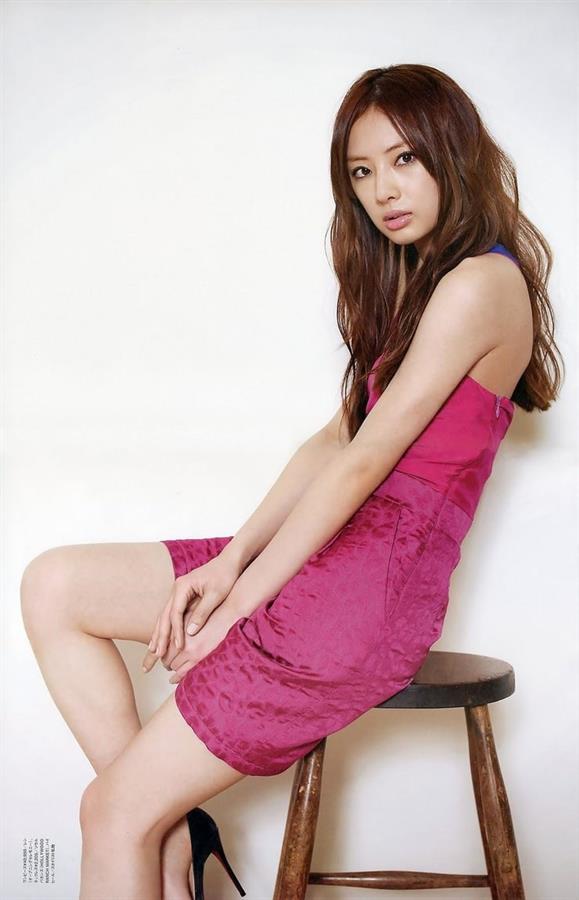 Sayo Aizawa
The super stunning Sayo Aizawa began her career as a model straight out of high school.  She works as both a television star and as a model. Currently, she has an exclusive contract with the magazine called Classy, in Japan.  The magazine which is mostly targeted towards women entering the workforce, in particular in offices, showcases a variety of Japanese models, though it initially started by featuring famous American celebrities.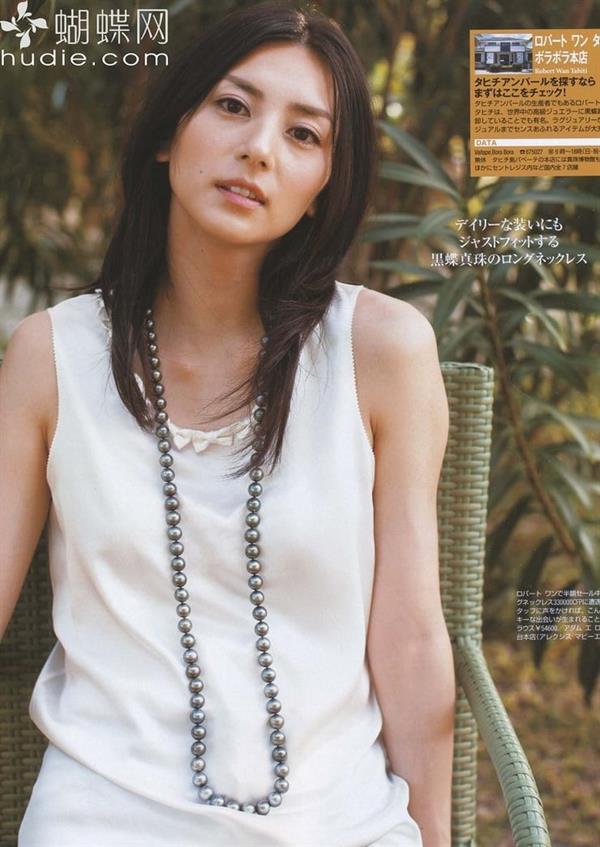 Aya Ueto
There are very few women on this list who are as much of a full package as Aya Ueto.  While many of the other models also work on television, and some have even recorded an album, Aya Ueto does all that and more.  On top of her artistic work, she is a fairly prominent radio personality and all-around celebrity in Japan, appearing on the television circuit in the same way your favorite British comedians seem to pop up on just about every panel show.  She has been a star in Japan since she was thirteen and began her acting career.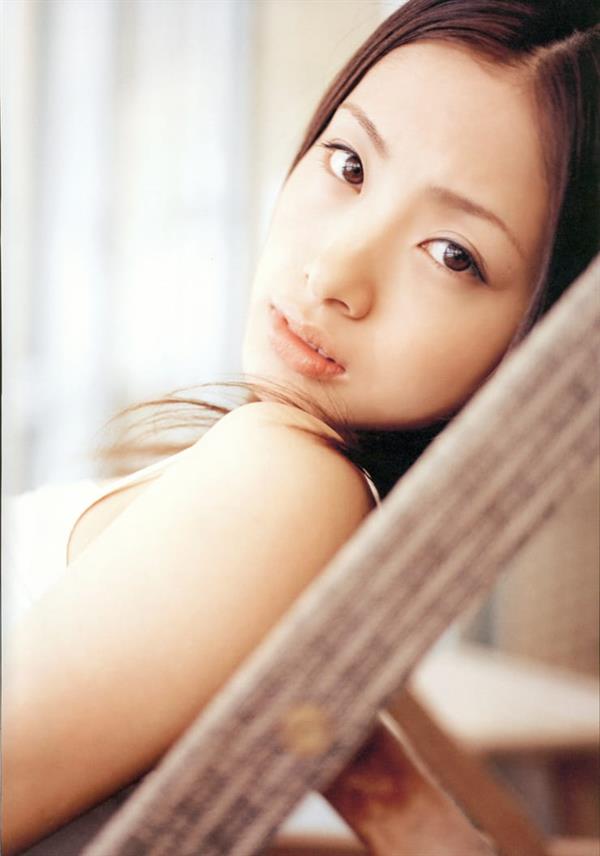 Not only is Aya Ueto absolutely beautiful, she clearly has a very bubbly and relatable personality.
Nozomi Sasaki
For most of her modeling career, this beautiful model pulled a Madonna and was only known as "Nozomi."  After her modeling career, she not only became a Japanese celebrity but also as a spokesperson for a mixed martial arts competition.  Interestingly enough, after a number of successful years of modeling for women's magazines, she intentionally gained weight in order to transition to modeling for men's magazines.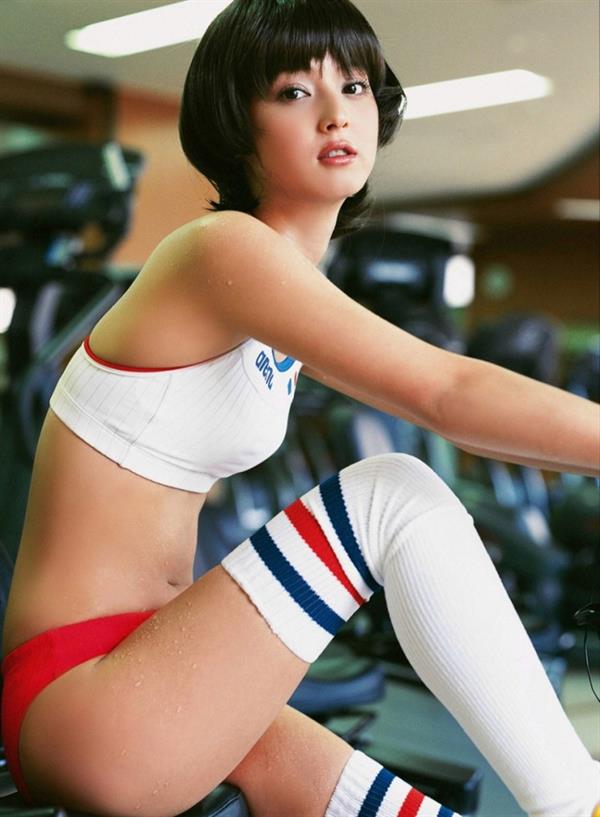 Nozomi Sasaki does not like to talk about her modeling career and has outright banned certain reporters and publications since they've asked her questions about that quite often.
Yukie Nakama
Incredibly talented, Yukie Nakama has not only worked as a glamour model but also on television and in music.  Yukie here has a kind of timeless beauty that you rarely see.  She also seems to have a lot of sass, something that likely springs from the fact that she was the youngest of five siblings.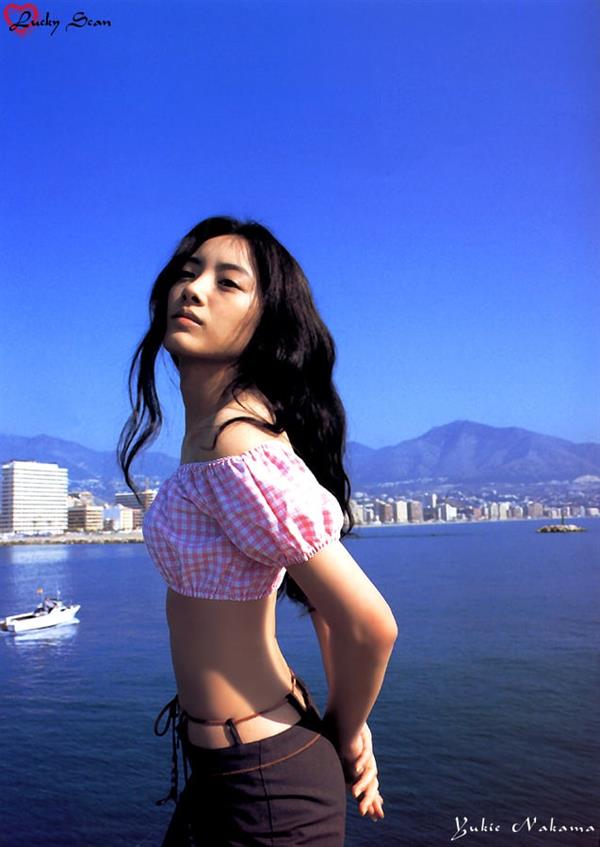 Meisa Kuroki
Like most of the women on this list, Meisa has a really diversified portfolio and is hardly just a model.  On top of her work for magazines, she has a musical career and regularly acts for movies and television.  With one of the most unusual looks in the Japanese modeling world, Meisa Kuroki really stands out as an iconoclast.  Unlike American models who are often appreciated for their diversity or strangeness, there is a bit more of a uniform look to Japanese models.
Perhaps the reason that Meisa stands out among her peers is that she is not fully Japanese.  While 3/4 of her grandparents are from Japan, she is 1/4 Brazilian.  And that, to us, is the perfect combination.  I mean, Japanese and Brazilian?  Wow!
So there you have 'em, folks!  Enjoy and don't forget to check out each's gallery.