And since we've featured Lena Katina, it is only right that we bring you the equally hot Julia Volkova.  Yup, can't just leave her out I mean, she's equally hot but in a different way.  More aggressively, if you ask me.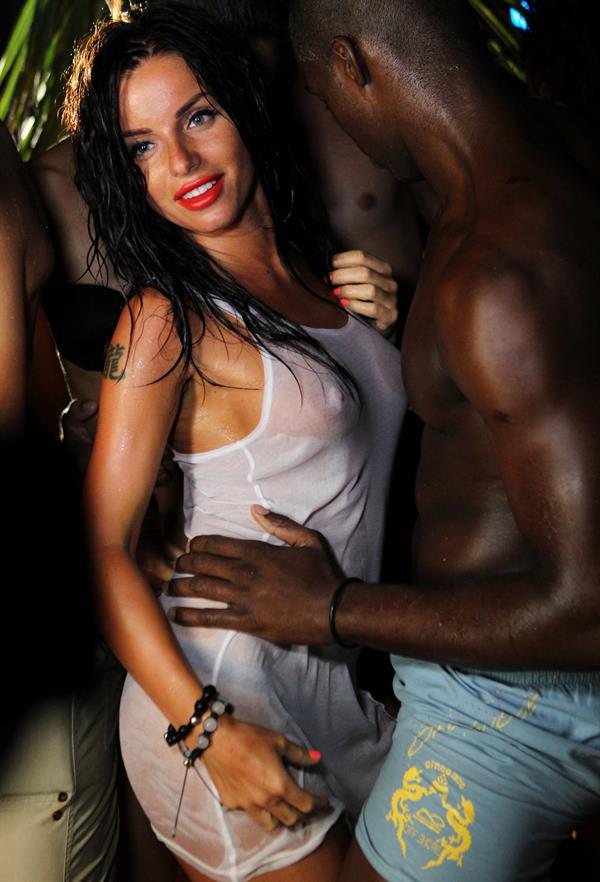 Look at her.  She is just scorching hot.  Like the lady that you'd met in a bar that you'd just want to talk to all night.  Man, that and the other thing that it might lead to.
Who is Julia Volkova
Julia is a Russian singer, recording artist, and actress, best known for being a member of the Russian girl group t.A.T.u., along with Lena Katina.  Prior to that, she was a member of the children's chorus Neposedi at age 9.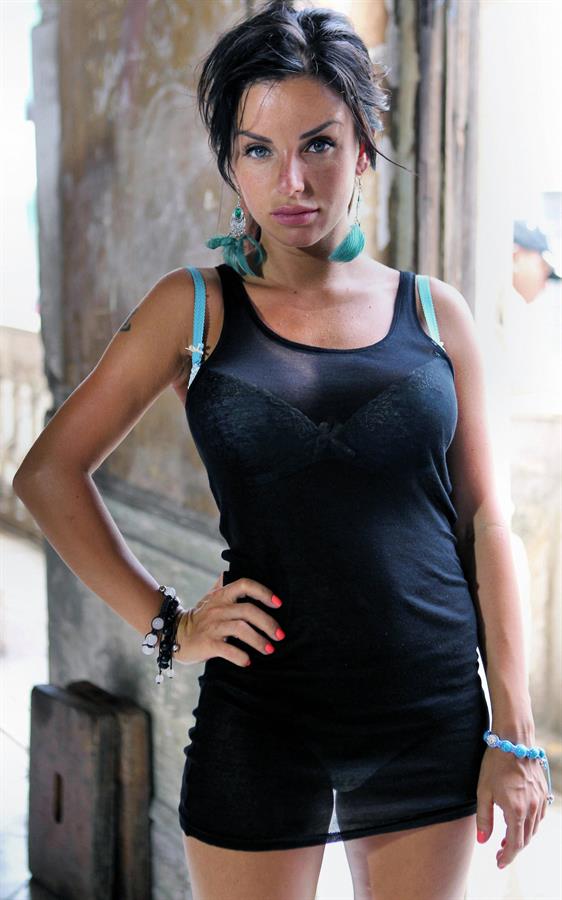 Her Early Life
Julia was born as Yulia Olegovna Volkova born on February 20, 1985, in Moscow, Russia.  Her father, Oleg Volkov, was a businessman and her mother, Larissa Volkova, was a hairdresser.  At the age of 6, Volkova enrolled in music school and began learning how to play the piano.  When she was 9, Volkova became a member of Russia's children's chorus Neposedi, where she would meet future fellow t.A.T.u. singer, Lena Katina.  At age 11, Volkova transferred to a school fostering artistic talent, and three years later left Neposedi to join t.A.T.u.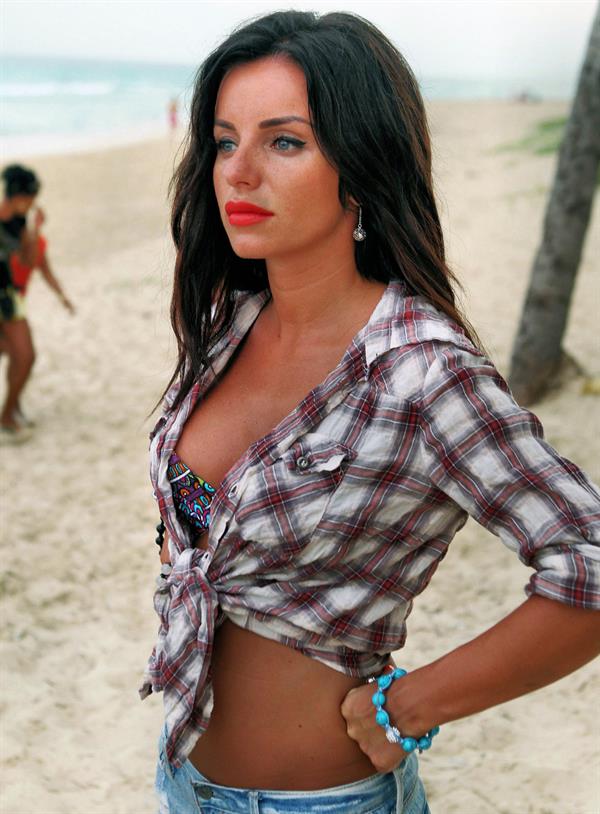 Career Journey
After t.A.T.u., Julia signed a solo career with Gala Records in June 2011 and released her debut single "All Because of You" in November 2011.  The song was also released in a Russian-language version under the title I'll Change the World.  Her debut worldwide single titled "Didn't Wanna Do It" was released on 21 August 2012.
On March 1, 2012, it was reported by the press that Volkova was one of the 25 artists in the Russian final selection who would be competing in order to represent Russia at the Eurovision Song Contest 2012 in Baku, Azerbaijan.  Russian broadcaster RTR later confirmed her participation among the other 25.  She entered the competition together with Eurovision 2008 winner Dima Bilan as a duo with the song "Back to Her Future".  They finished in second place with 29.25 points behind the winning entry, "Party for Everybody" by Russian ethno-pop band Buranovskiye Babushki, with 38.51 points.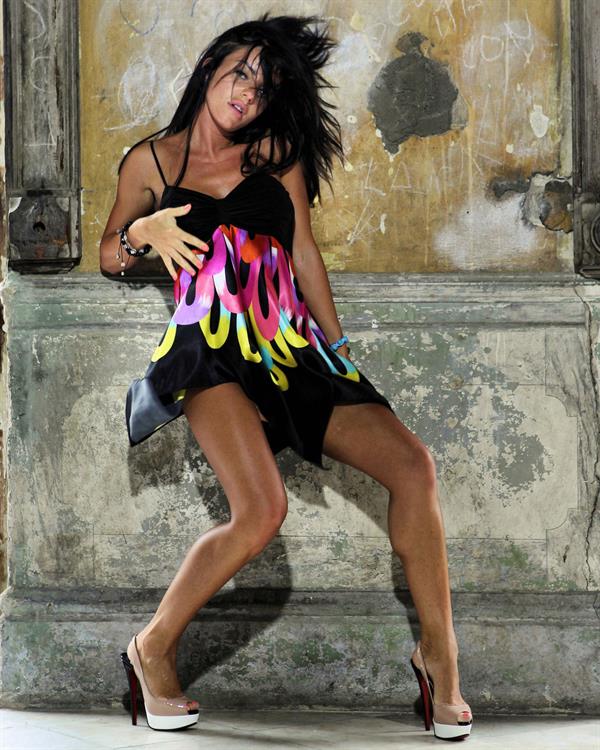 Julia released two music videos, for "I Didn't Wanna Do It" and "Back to Her Future" (Russian version "Lyubov-Suka" with Dima Bilan).  Both videos topped the Ello music video charts.  "Lyubov-Suka" also reached number 47 in the Russian airplay chart. She recorded a song with Sergio Galoyan titled "Night of Your Life."  Galoyan released on YouTube the original demo of the track and asked people to remix it.
In late 2012 Julia Volkova had a surgery on her vocal cords and didn't publicize it in the press for a long time.  In 2014, Volkova made a series of performances with her former bandmate Lena Katina as t.A.t.u which ended on a TV performance in the Olympic Games in Russia, however shortly after Katina accused Julia of blackmailing her putting an end on t.A.T.u as a band.  Julia denied the accusations, however, the single "Lyubov v Kazhdom Mgnovenii" ("Love in every moment") was released as a collaboration of them both, but not listed as a t.A.t.u song.  Also in September 2014, Julia launched her own line of shoes "C & C shoes by Julia Volkova".  Within six months, the singer and leading Italian designers have developed a new collection, so now it is to submit to the Russian market.
Acting Career
In 1996 and 1998 Julia participated in sketches from the children's comedy TV show Yeralash.
She then made her film début alongside Lena Katina and Mischa Barton in the film You and I, the story of two teenage girls who meet and fall in love at a Moscow t.A.T.u. concert. The film is based on the novel "t.A.T.u. Come Back," which was in turn based on true events.
During August 2011, Julia participated in the shooting of the movie Zombie Fever.  According to the post on her official site Zombie Fever is a Russian language zombie horror/comedy movie shot on location in Minsk, Belarus. Produced by New Wave Production in the style of such films as Zombieland or Shaun of the Dead, Zombie Fever premiered on 15 August 2013 in Russia with the local name of "Zombi kanikuly 3D". Julia plays the heroine, Natasha.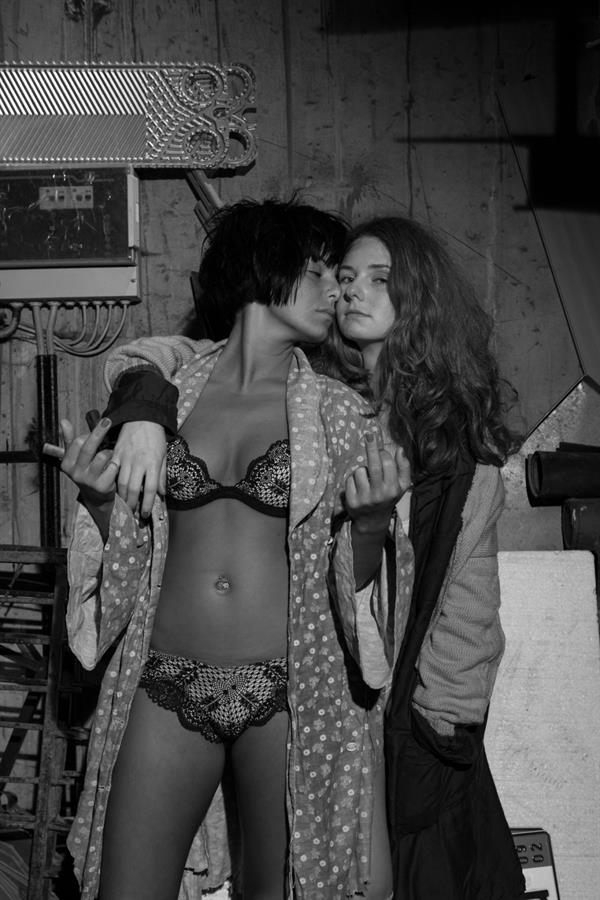 In February 2014, Julia made a cameo in an episode of the Slovak daily television series Panelák.
The video of Love in every moment was launched as a short film named "Together Apart" in 2014 as part of project CORNETTO's CUPIDITY.  In the film, Julia is one of the cupids who try to make a young couple, in a long-distance romance, get together.  Also on 18 February 2014, Julia made a cameo in an episode of the Slovak daily television series Panelák.
Facts and Trivia
In May 2004, Julia announced that she was pregnant by her then long-time boyfriend Pavel Sidorov, which caused some controversy due to Sidorov already having a wife and daughter.  Daughter Viktoria Pavlovna "Vika" Volkova was born on 23 September 2004, in Moscow. In 2007, Volkova then had a long-term relationship with businessman Parviz Yasinov.  The press reported that she and Yasinov got married.  Julia gave birth to a baby boy named Samir on 27 December 2007, in Moscow.  In 2008, it was speculated by the media that she was diagnosed with postpartum depression, but it was never confirmed.  In 2010, Julia confirmed that she and Yasinov had broken up, but denied claims that she had been separated from her son.
March of 2013, Julia confirmed in Hello Magazine that she converted to Islam in 2010, saying, "I don't wear typical Muslim clothes but I converted to Islam because it's the closest to my heart."  When asked if she would want to live in a Muslim country, she answered, "Why not?"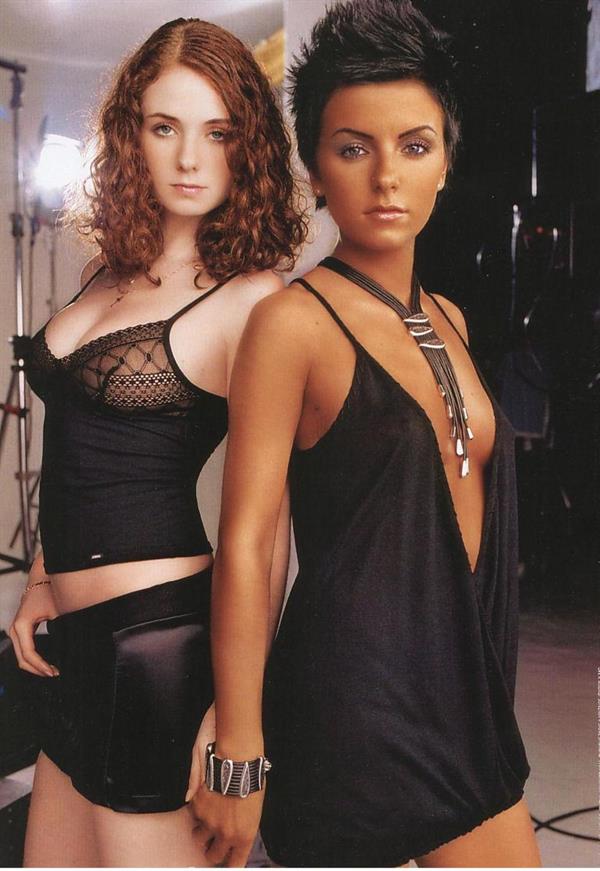 In many interviews, Julia has officially stated that she is bisexual, stating,  "I still like boys and girls.  Even my current husband Volodya, sitting in front of me would confirm that he knows about my stories with the girls. For me, this is a current issue. Quite recently, I had a girlfriend that I liked … This is not even the echoes of the past, this is what I now live in… "
In 2016, Julia talked for the first time about her disease, revealing that in 2012 she was diagnosed with thyroid cancer.  During a complex surgery to remove the tumor, the laryngeal nerve was damaged, so Julia almost lost her voice.  She had two surgeries in Germany to recover the voice, but they have been unsuccessful.  It was only the third operation in Seoul, in 2014, was able to fix the situation for the better.
Her Body Measurements
Julia Volkova stands 5 feet, 2 inches and she possesses a 33-25-35 figure.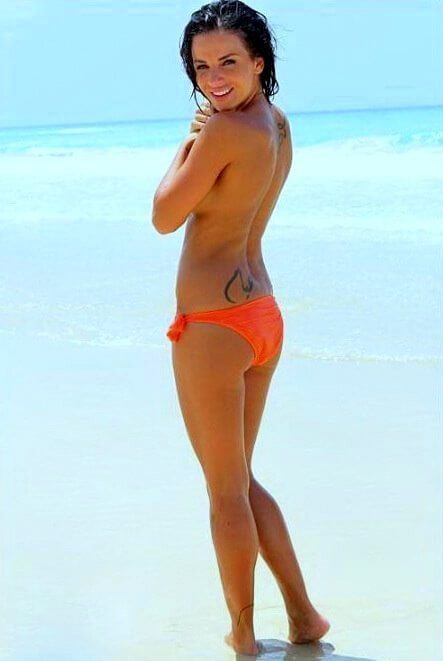 Julia Volkova Photos
Follow Julia on Instagram for her latest personal posts and pro modeling shots.
Also, do check out our Julia Volkova page for more of her sizzling pictures.