Oh, dear. You are really going to sweat with Belen Rodriguez here.  That classy, uber-hot looks of hers will totally have your eyes glued to her gallery.  Belen is perhaps the most beautiful you'll see today.  Maybe even better than that Lamborghini that whizzed past you.
Folks, if ever we're going to have a "Hall of Fame" here on our beloved website, we're sure to include her or at least make her a contestant.  Because look at the beauty she's packin'!
Who is Belen Rodriguez?
Belen is an Argentine-Italian model, fashion designer, host, television presenter, actress, singer, and businesswoman.  She earned recognition after modeling for a number of international brands and featuring on the covers of prestigious magazines.  She went on to pose for racy calendar shoots as well as the adult magazine, 'Playboy Italia', which gave her notoriety and established her as a sex symbol.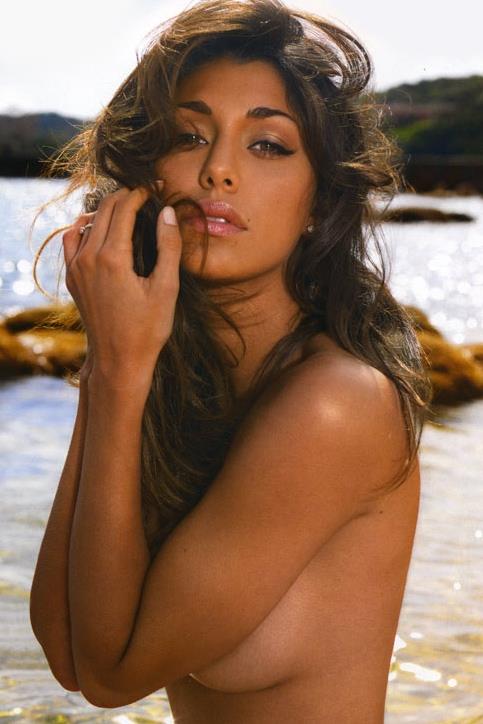 Belen later became a TV presenter and started hosting various events; most notably, she has hosted the Sanremo Music Festival twice.  She also has three singles and a number of movies under her belt.
In 2011, she became the host of the Sanremo Music Festival, one of the most important shows in Europe.
Her Early Life
Belén Rodríguez was born on September 20, 1984 in Buenos Aires, Argentina, to Gustavo Rodríguez and Veronica Cozzani de Rodríguez.  Her grandparents on her mother's side were immigrants from Liguria, Italy.  She has two younger siblings: brother Jeremías and sister Cecilia.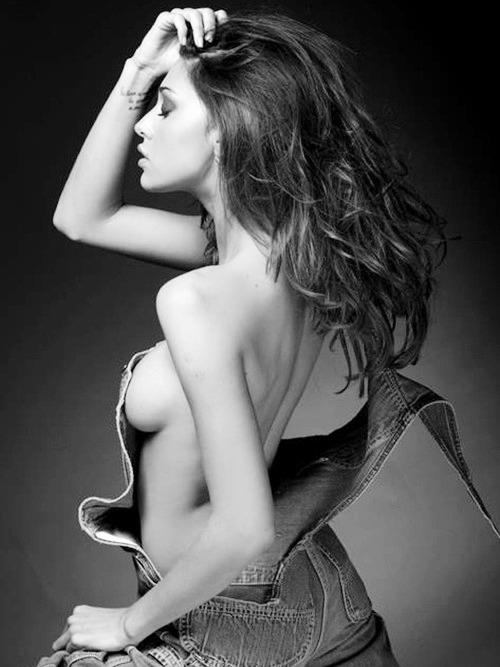 She completed her high school graduation in 2001.  She later enrolled in the Faculty of Communication Sciences at the University of Buenos Aires; but, she dropped out to focus on her modeling career.
Modeling Career
Belen began her career as a model at the age of 17, while she was still in high school.  She worked as a model in Argentina, Miami, and Mexico, before moving to Milan, Italy, in 2004.  She was part of a number of fashion campaigns for 'Miss Sixty', 'Taglia 42', 'Cotonello', 'Pin Up' and 'Yamamayo' from 2004 to 2008.
In 2005, she made headlines for baring all for the 'Vuemme Calendar 2006'.  In the following years, she did racy photoshoots for many calendars including 'De Nardi Calendar', 'Fer Calendar', 'Maxim Calendar', and 'TIM glamour calendar'.  In 2007, she started her four-year-long collaboration with TIM by featuring on its television commercials as Donna Dei Sogni (Dream Woman), alongside Elisabetta Canalis and Christian De Sica.  Belén, who had previously refused to pose for the cover of 'Playboy Miami', went on to feature on 'Playboy Italia' in summer 2009.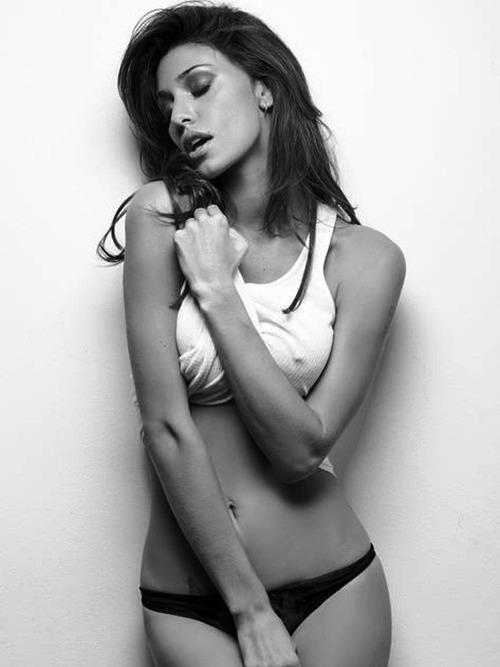 In early 2008, she traveled to Florence, Rome, and Naples to participate in fashion shows for brands like 'John Richmond', 'Pitti', 'Vanitas', 'Jadea', and 'Trendy Too'.  In the following years, she collaborated with the hair and beauty salon chain 'Cotril', intimate wear brand 'Jadea', and clothing brand 'Imperfect'.
She became the face of the jewelry firm '2Jewels' and the technology firm 'Linkdem' in January 2012.  In May of the next year, she, along with Gerry Scotti, promoted the collaboration between pasta brand Barilla and McDonald's restaurant chain in Italy.
Career As a TV Host
Belén Rodríguez debuted on television as a guest on TeleBoari, the local television network of Val Camonica, in November 2006.  The next year, she launched her career as a TV presenter by co-hosting the late-night comedy show 'La Tintoria' with singer Taiyo Yamanouchi.
In 2007, she went on to co-host two more TV shows, 'Circo Massimo Show' and 'Stile libero Max'.  Later that year, she participated in the entertainment news program Verissimo, hosted by Silvia Toffanin.  In 2010, she was a guest performer on the prestigious Italian song contest, the Sanremo Music Festival.  She later co-hosted the show in 2011 and stepped in as a substitute host in 2012.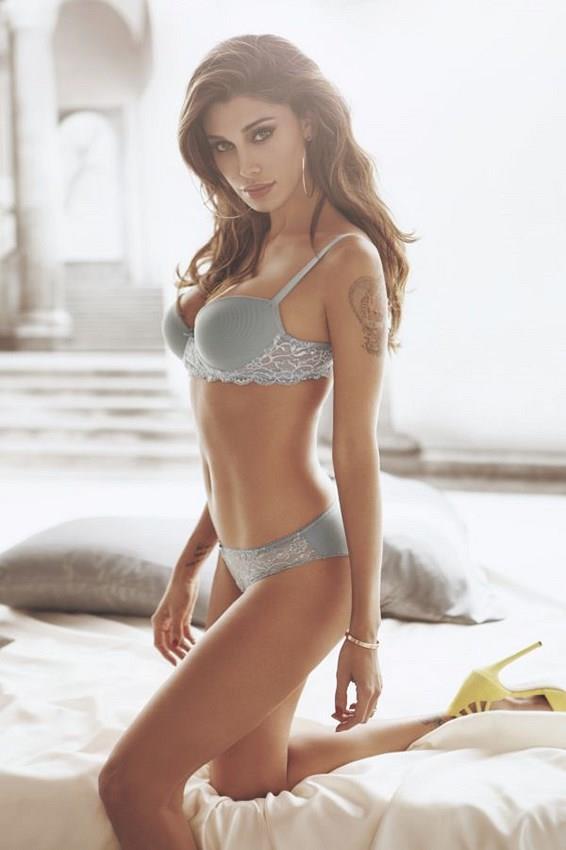 She signed an exclusive deal with Mediaset in 2011 and became the presenter of the television series 'Colorado'.  As part of the contract, she also co-hosted the televised talent show Italia's Got Talent with Simone Annicchiarico the next year.
Since 2014, she has been a co-host on the talent show 'Tú sí Que Vales'.  She joined the show 'Striscia la Notizia' as a host in 2015 and returned to the role in the next edition of the show.
Music Career
While hosting 'La Tintoria' in 2007, her co-host and singer, Taiyo Yamanouchi, offered her an exclusive contract to launch her music career, which she declined.  However, two years later, she debuted as a singer with the song 'Dai Muovi Muovi'.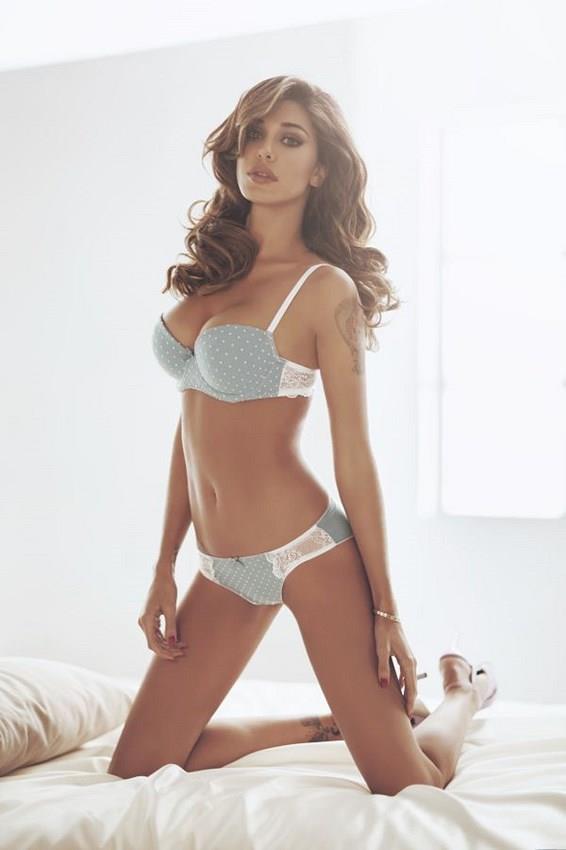 In 2010, she sang a duet version of Toto Cutugno's single 'Aeroplani' with the singer during the third night of the 2010 Sanremo Festival.  She released the single 'Amarti è Folle' for the soundtrack of the film 'Non c'è Due Senza te' during the Sanremo Music Festival 2015 under the stage name 'Maria Belén'.
Acting Career
Belén Rodríguez made her acting debut in the 2010 film 'Natale in Sudafrica', in which she played the female lead. She then acted in the feature film 'Se sei così, ti Dico sì' and appeared in an episode of the television series 'Il Commissario Montalbano'.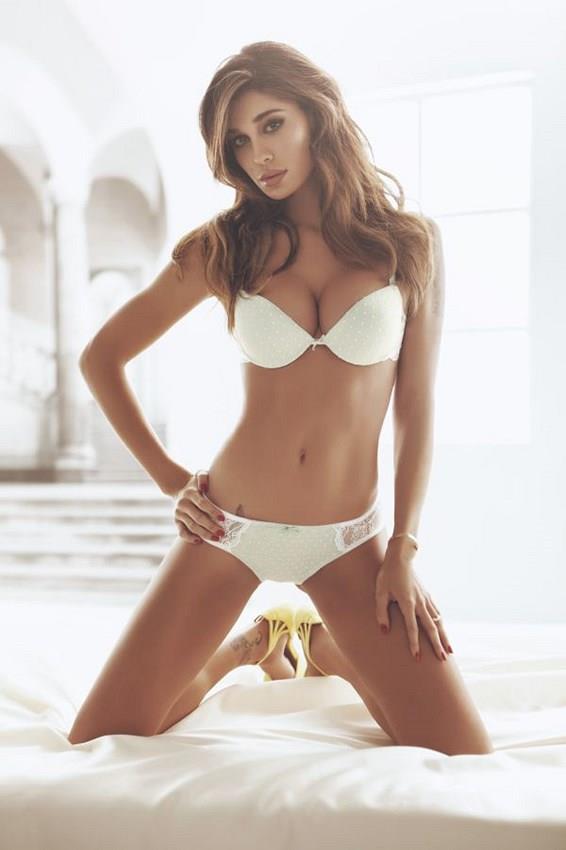 From 2011 to 2012, she was a regular guest on the sitcom 'Così fan Tutte'.  She did a voice role in the animated film 'Gladiatori di Roma' in 2012.
Belen also had a lead role in the feature film 'Non c'è 2 Senza te' in 2015 and a guest appearance on the television series 'Don Matteo' in 2016.
Facts and Trivia
Belén Rodríguez won the Premio Regia Televisiva award in 2011 for her work as a television host.  She has also won the Galà Della Pubblicità award for her advertising work in 2014.
In 2013, she became a fashion designer, collaborating with stylist Fabio Castelli for the clothing line 'Imperfect'.  Later that year, she teamed up with her sister Cecilia to present the 2013–2014 fashion line of the clothing brand as models and designers.  They also worked on a new beachwear line, 'Me Fui', for summer 2014.
She owns the restaurant named 'Ricci' in Milan, which had earned a mention in the Food section of The New York Times.  She had started the clothing store chain, 4store, with her husband, but it failed after initial success.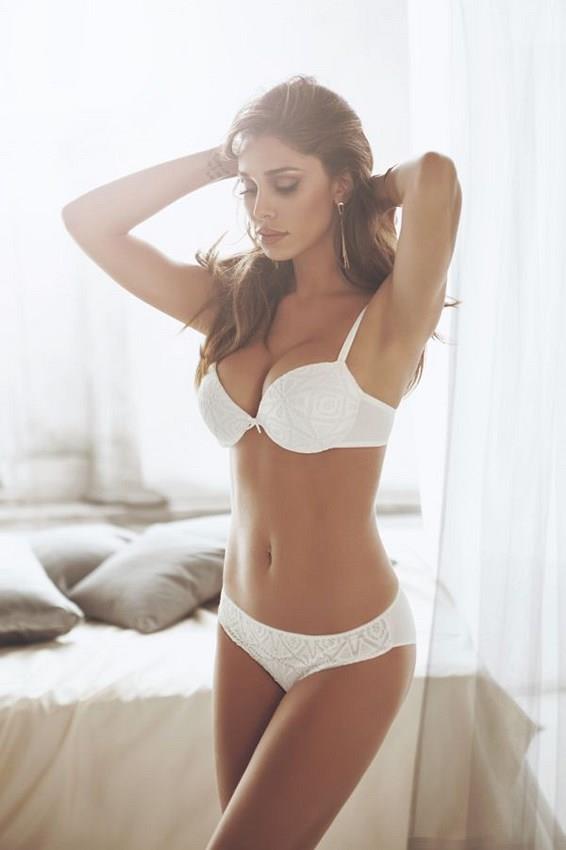 In 2014, she and her then-husband, Stefano De Martino became the spokespersons for 'Richmond Perfumes'.  It created a news sensation after her 10-year-long professional relationship with John Richmond ended in January 2015.
Belén Rodríguez was in a relationship with footballer Marco Borriello from 2004 to 2008.  In early 2009, she became involved with Italian photographer Fabrizio Corona, which became a sensation in Italian tabloids.
She met dancer Stefano De Martino in 2012 and soon started dating.  The two got married in September 2013, five months after she gave birth to their son Santiago.  They later separated in December 2015 and finally divorced in January 2017. In 2017, she began dating an Italian professional MotoGP rider, Andrea Iannone.
She filed a lawsuit against Google in 2006 for indexing pornography websites that had appropriated her image.  In 2013, she sparked controversy after posting a video on Instagram in which she can be seen putting her tongue in her son's mouth.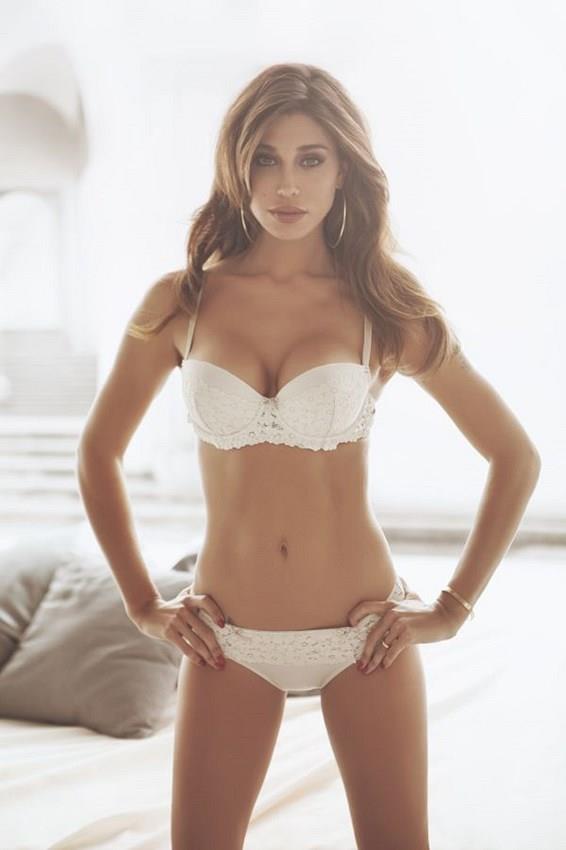 The international press has called Belen "the Rioplatense Sophia Loren" and "the Italian Sara Carbonero".
Her Body Measurements
Belen stands 5 feet, 9 inches and she possesses a slim 35-25-37 figure.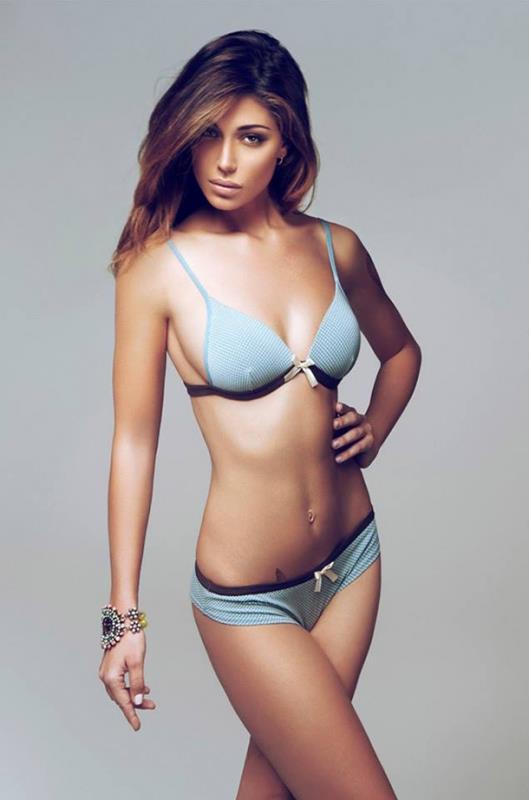 Belen Rodriguez Photos
Follow her on Instagram for her latest super sexy posts.
Also, do visit our Belen Rodriguez page for more of her.