A true classic is what we're featuring now.  Yup, one that has truly left her mark in the hotness world.  One that we will never forget…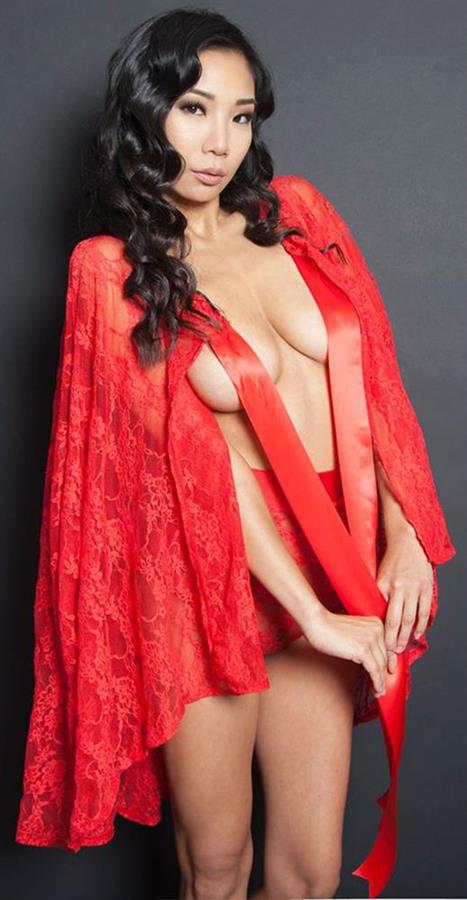 Oh, yes…  This Oriental hottie sure knows how to entice her spectators (and make them extremely horny).  So before we get to her sizzling gallery, why don't we read about her and get to know this babe more.  Because really, aside from her looks, Hiromi Oshima's personality is really, really attractive!!!
Who is Hiromi Oshima?
Hiromi Oshima is a Japanese Playboy model and actress probably best known for being not only a Playmate of the Month – June 2004, but also the second Japanese Playmate ever.  She has also starred in numerous Playboy videos. She has appeared in "The Girls Next Door," "The House Bunny" and "Race Mountain."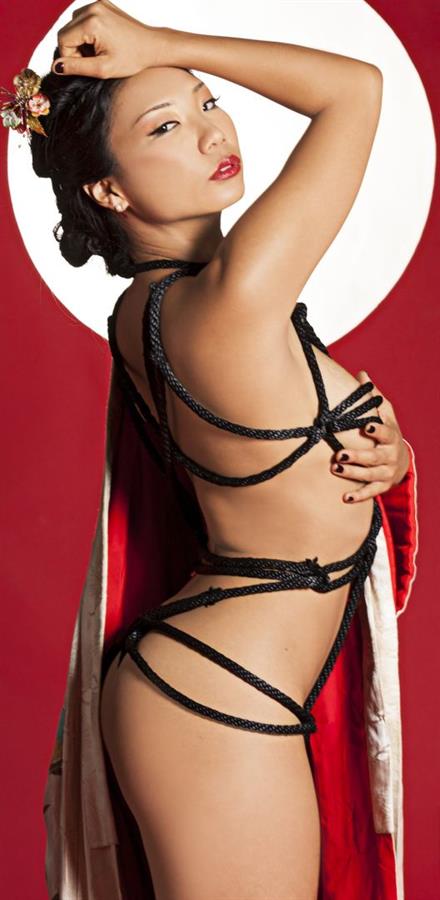 Her Early Life
Oshima was born and raised in Tokyo, Japan on January 6, 1980.  She then later moved to the U.S.  Oshima has a degree in Communications and lived in Miami Beach, Florida, US prior to modeling for Playboy.  She speaks Japanese, English, and Spanish. She has a background in jazz dance.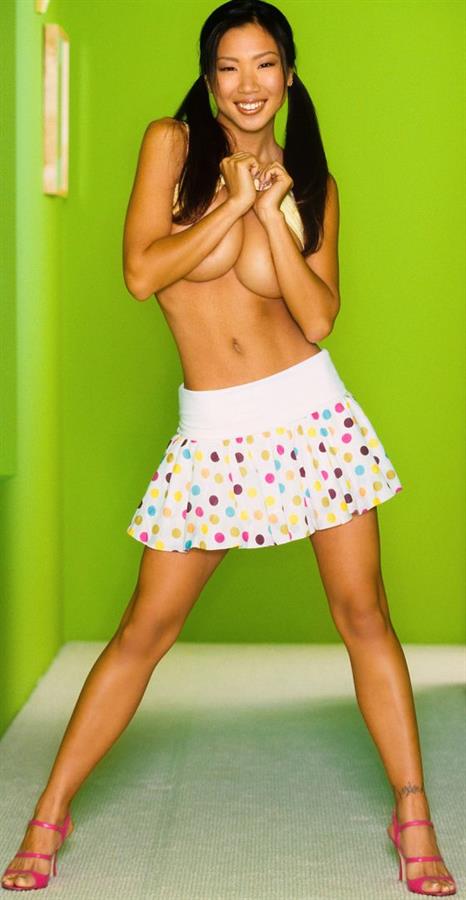 "I'm really flexible and limber."
Career Journey
Oshima relocated to Miami Beach from Playa del Carmen, Mexico where she was living and working…  Through a mutual acquaintance, she met Playboy photographer, Jarmo Pohjaniemi.  Oshima stated in her Playmate appearance interview, "I could never have been a model in Japan. I would be considered too busty."
After her discovery, she was brought to California for a test shoot as a candidate for The 50th Anniversary Playmate Hunt in the December 2003 Playboy, her first magazine appearance was the pictorial of models auditioning.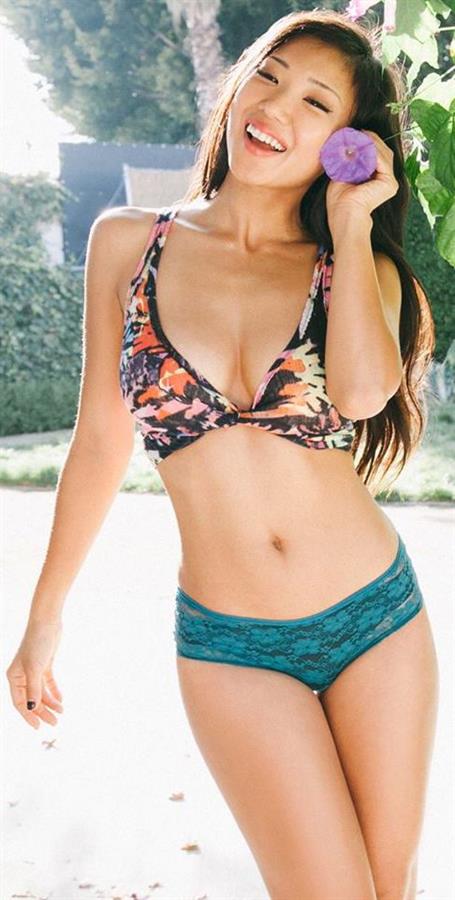 In addition to her Anniversary Playmate search pictorial, she also made several appearances in other Playboy editions.  Oshima was the Covergirl of the 2003 Playboy Special Editions Exotic Beauties and she has also starred in a number of Playboy videos.
In June 2004, she became the second Japanese-born Playboy Playmate.  The first Japanese-born Playmate was Lieko English who appeared in the June 1971 issue of Playboy.  She then appeared in the 2005 Playmates at Play at the Playboy Mansion swimsuit calendar as the January calendar girl.  The calendar was the inaugural Playmates at Play calendar and was shot on the grounds of the Playboy Mansion in 2004.  It was the magazine's first attempt at creating a non-nude swimsuit calendar featuring Playmates similar in style to those from the Sports Illustrated swimsuit issue.  While all Playmates appeared in bikinis in the calendar, only Oshima and Karen McDougal appeared in painted-on bikinis.  She has also been listed as a Photo Production Coordinator in various issues of Playboy Special Editions.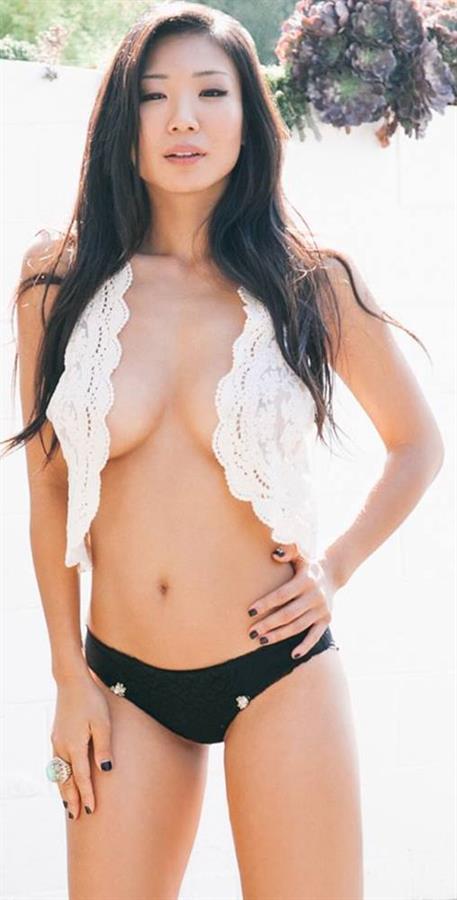 Outside of modeling, Oshima has also worked as a photo production coordinator, stylist, and producer for a number of magazine covers and photoshoots.  She appeared as herself both in the comedy film "The House Bunny" and on the reality TV series "The Girls Next Door."  Hiromi is featured in the music video for "Shake Ya Tailfeather" by Nelly, Sean "P. Diddy" Combs, and Murphy Lee.  She has small roles in the movies "Bachelor Party 2: The Last Temptation" and "Race to Witch Mountain."  Oshima has also appeared in the television comedy series Community, the Beyoncé-Lady Gaga video for their single Telephone, and in 2013, the comedy feature film Dealin' With Idiots and the 2015 motion picture The Wedding Ringer.
Facts and Trivia
Before Hiromi Oshima was a model, she worked at American restaurants in Japan to help her learn English.  "I was forced to study the language because the foreigners couldn't speak Japanese. I could have gone to school, but I preferred to make money while learning the language."
For fun, she goes shopping or watches the Food Network.  Her turn-ons include "the typical stuff: a sense of humor, ambition, honesty."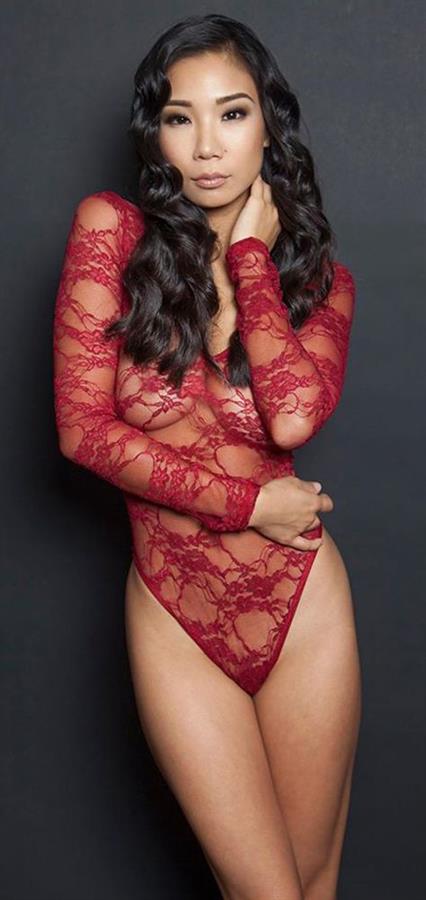 Oshima can tell if a guy is honest by his eyes, his vibe. "You can tell when a guy sounds fake. When he starts talking about how great he is – like where he lives, what he drives." She prefers guys with a swimmer's body. Her turn-offs include "liars, bad teeth, bad breath. A lot of the guys I know smell good, and that's a turn-on, but if they had bad breath it would be a real turn-off."
In 2011, Oshima was featured in a print ad/billboard advertising campaign for Virgin America.
In 2017, she was featured in MGMT's music video for the song Little Dark Age.
Her Body Measurements
Hiromi Oshima stands 5 feet, 4 inches and she possesses 34C-22-34 figure.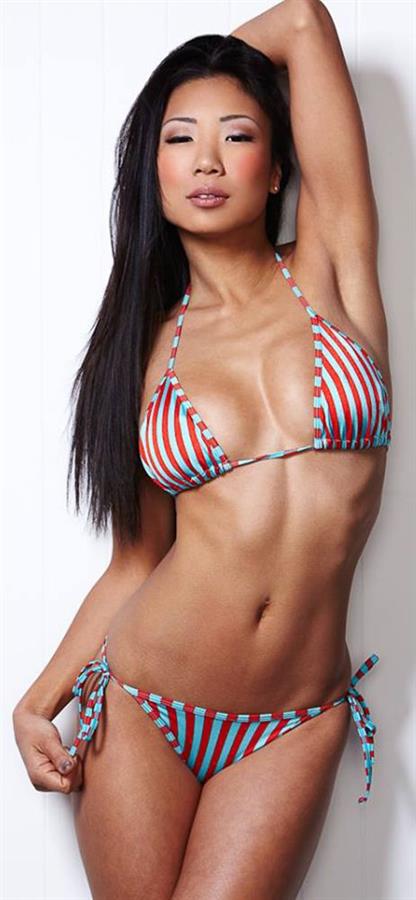 Hiromi Oshima Photos
Follow her on Instagram for her newest personal posts.
Also, do visit our Hiromi Oshima page for more of her.
Oh, and you might want to check out her sizzling nudes here.