Can't get enough of how overly attractive Julianne Hough is.  Look at her.  There's just not an unattractive side to her.  I don't know if it's just me or she is really that gorgeous.
Yeah, you see, I've been crushing on this woman for the longest time and now I want you to feel that same way.  Yup, I want you, after this feature, to look at each of her pics and just make her your fantasy before your slumber.
Who is Julianne Hough?
Julianne is an American dancer, actress, singer-songwriter, and celebrity judge.  She is best known for playing the lead role in the 2011 film 'Footloose.'  She is also known for her outstanding career as a dancer and choreographer and for an award-winning album that hit #1 on the Billboard Country charts
Julianne became a household name virtually overnight as a two-time professional champion on ABC's top-rated "Dancing With the Stars," before making a seamless transition to award-winning recording artist and making her mark on the world of motion pictures, recognized by the National Association of Theatre Owners as Rising Star of the Year at the 2011 CinemaCon Conventions.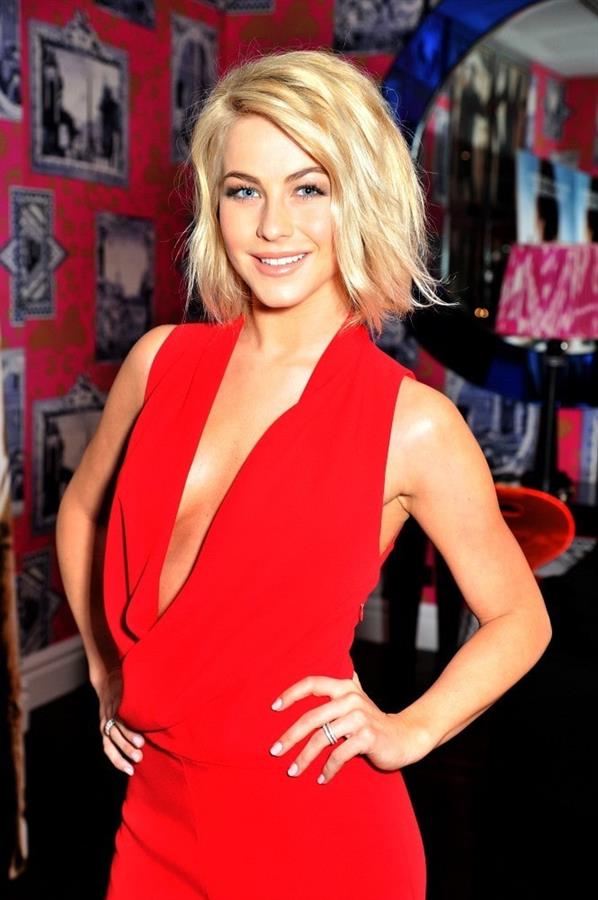 In 2013, she starred romance film Safe Haven, which was based on the novel of the same name by Nicholas Sparks.
Her Early Life
Julianne was born Julianne Alexandra Hough on July 20, 1988, in Orem, Utah, USA, to Marianne and Bruce Hough.  She is the youngest of five children in her family.  Julianne has English, Dutch, French-Canadian, German, Swiss-German, Scots-Irish, Scottish, Danish, Swedish, and French ancestry.  She started her formal training in Latin Ballroom at the 'Center Stage Performing Arts' along with Josh Murillo. S he began to participate in dancing competitions at the age of nine.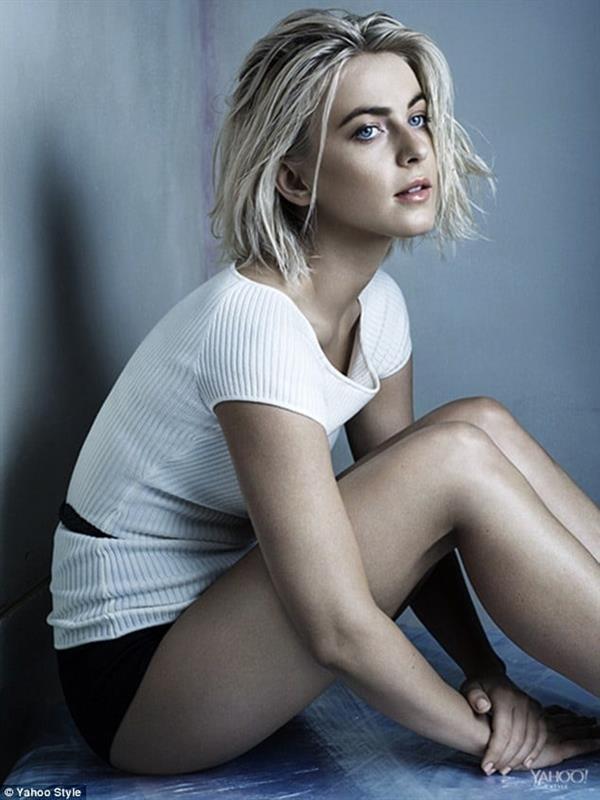 Julianne was just 10 when her parents divorced; she, along with her brother Derek, was sent to London to live and study with Corky and Shirley Ballas. She joined her brother Derek at the 'Italia Conti Academy of Theatre Arts' where they received training in theater, music, gymnastics, and several forms of dance, including ballet, jazz, and tap.
Career Journey
Julianne started dancing at the young age of 10.  At age 15, she won the Junior World Latin Championship of dancing.
Julianne's career has seen an amazing number of highs.  She became one of the 'Million Dollar Dancers' on the ABC game show 'Show Me The Money' in 2006.  She then went on to receive the trophy of the renowned dance reality show 'Dancing with the Stars – Season 5,' and became the youngest professional dancer to win the show.  As one trophy was not enough for the dancer, she went on to win the title of professional champion at the same show in November 2007.
In July 2008, she received a nomination under the 'Outstanding Choreography' category at the 60th 'Primetime Emmy Awards.' Julianne returned to the sets of 'Dancing with the Stars' on October 11, 2011, and danced with her 'Footloose' co-star Kenny Wormald as well as with her brother.  After being featured as a guest judge on the show in October 2013, she finally returned as the fourth permanent judge, becoming the first former pro to become a permanent judge in the show.
In 2014, Julianne and her brother, Derek, produced, co-directed, and starred in MOVE Live on Tour, which sold out theaters across North America.  They followed that success with an all-new production in Summer 2015, which featured live vocal performances by Julianne and Derek in addition to fresh, exciting choreography featuring the superstar siblings and the MOVE Company Dancers.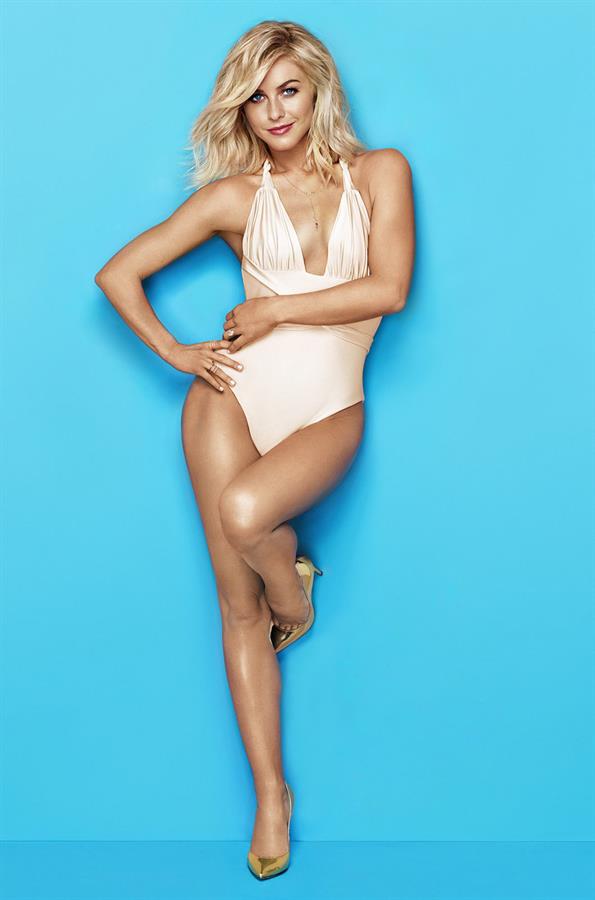 They hit the road again in 2017 with MOVE Beyond Live on Tour, their biggest and best show yet, with brand-new stage production inspired by the elements – earth, wind, fire, and water – which the duo have infused into fresh, high impact choreography that only they can deliver.
Julianne was cast as 'Jolene' in the 'Netflix' anthology series 'Heartstrings' in 2018.  The series premiered on 'Netflix' on November 22, 2019.
Singing Career
She made a mark as a country singer when her self-titled debut album was released in 2007.  It peaked at #1 on the 'Billboard Country Album' chart and #3 on the 'Billboard 200.'
She performed her second single 'My Hallelujah Song' on 'Dancing with the Stars' in November 2008.  Derek Hough, Lacey Schwimmer, and Mark Ballas danced while she performed the song.
Hough released her song 'Is That So Wrong' on country radio on June 21, 2010.  This song was projected as the lead single of her second album 'Wildfire,' but due to unknown reasons the album was never released.
Facts and Trivia
Julianne was the youngest American dancer to win both 'International Latin Youth Champion' and 'Junior World Latin Champion' at the 'Blackpool Dance Festival.'
In 2006, at the age of 18, she was engaged to Zack Wilson.
In 2017, Julianne married NHL center, Brooks Laich.  She filed for divorce from Laich on November 2, 2020.
Julianne was in a relationship with country singer Chuck Wicks from August 2008 to November 2009.  Their breakup was mutual and it inspired her to compose the song 'Is That So Wrong.'
After her breakup with Chuck Wicks, she dated radio personality and TV host, Ryan Seacrest, from 2010 to 2013.
A lesser-known fact is that Julianne started her acting career with 'Harry Potter and the Sorcerer's Stone' in 2001.
Julianne is a two-time professional champion of ABC's 'Dancing with the Stars' and was nominated for a 'Creative Arts Primetime Emmy' in 2007 for 'Outstanding Choreography' in the fifth season of the show.
She won the 'Primetime Emmy Award' for 'Outstanding Choreography' in 2015.
She was ranked #30 on 'Maxim' magazine's list of 'Hot 100 Women of 2008.'
In 2009, Julianne also starred in her first fitness DVD, "Cardio Ballroom," the first in a series designed to motivate exercise novices and enthusiasts alike on the dance floor.  The second, "Just Dance!," was released in 2010, also topping sales charts for months.
In 2012, she created her own shoe line, Julianne Hough for Sole Society, a collaboration with leading women's footwear designer Vince Camuto and is highly sought-after in the world of commercials and endorsements, as an international spokesperson for Proactiv Solution and previously as the official spokesperson for Venus Embrace, co-authoring their "Goddess Guide to Getting Closer" for the company's 2009 marketing campaign.  She was featured in the iconic Got Milk? Campaign and sang an updated version of the Wrigley's Juicy Fruit gum theme, "The Taste is Gonna Move Ya," with numerous international campaigns in the works.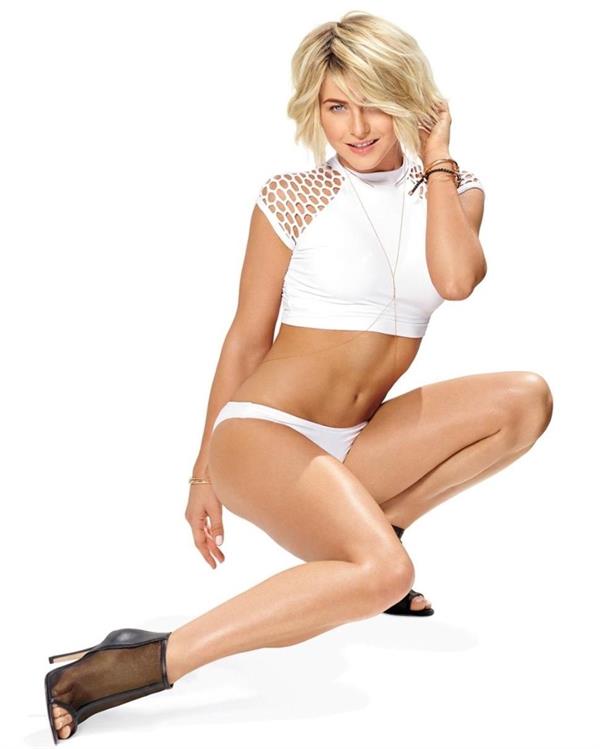 In 2015, Julianne launched her lifestyle website and blog, Jules.
Julianne has a long-term partnership with MPG Activewear, which was introduced with 12 favorite styles curated and selected by Julianne from the popular line's Spring/Summer 2016 collection and now features quarterly collections designed by Julianne.  She is the face of Giorgio Beverly Hills Fragrances, celebrating the iconic brand's 35th anniversary and the recent introduction of Giorgio Beverly Hills Glam.  Julianne executive produced and she and Derek hosted a family Thanksgiving special for Disney that aired on ABC in November 2016, as well as "The Disney Parks' Magical Christmas Celebration," which aired on Christmas Day and was nominated for an Emmy.  In May 2017, Julianne executive produced and co-hosted The Miss USA Competition for the second time.
Julianne became the fourth permanent judge of 'Dancing with the Stars,' becoming the first former competitor of the show to serve as a judge.  In 2019, she joined 'America's Got Talent' as a judge. One of her famous quotes is "Adrenaline is the reason I do what I do."
Outside Entertainment
In addition to her performing career, Julianne is also active in a wide range of philanthropic endeavors, charities, and humanitarian efforts. Julianne has joined forces with the Kind Campaign to create and host Kind Camp, empowering and encouraging girls to be confident, beautiful women and eradicating girl against girl bullying.  Her charitable affiliations range from numerous causes and organizations that serve women and girls to those that are fueled by her lifelong passion for dogs and other animals, among many others.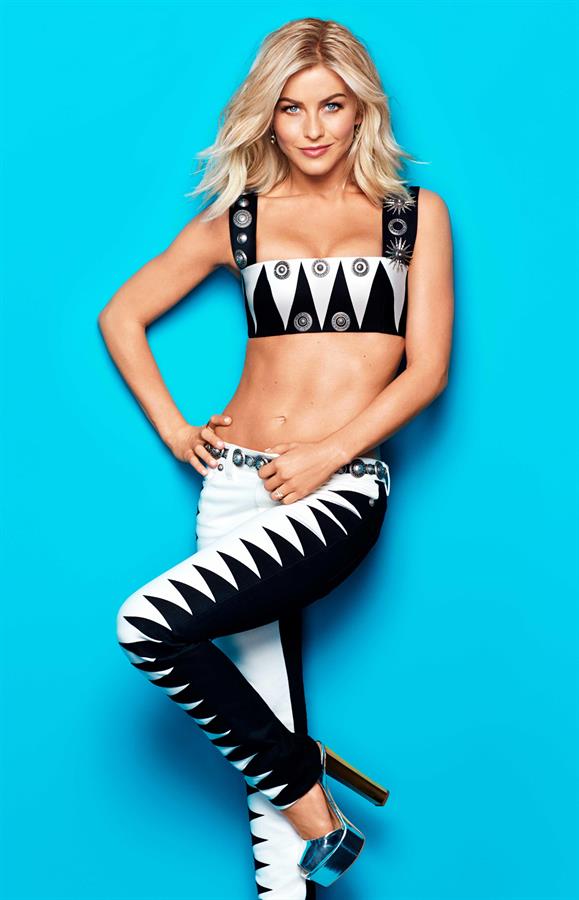 Her first album aimed at raising funds for 'American Red Cross.'
Her Body Measurements
Julianne stands 5 feet, 3 inches and she possesses a 34-23-34 figure.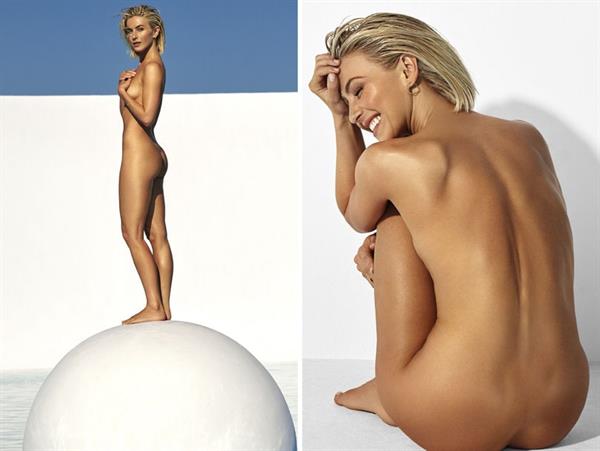 Julianne Hough Photos
Join her over 4.9 million followers on Instagram for her latest posts.
Also, do check out our Julianne Hough page for more of her pictures.