There are very few who don't know who Nicole Scherzinger is.  And those very few are quite unlucky.  But if you're one of them and you are reading this then consider this your lucky day.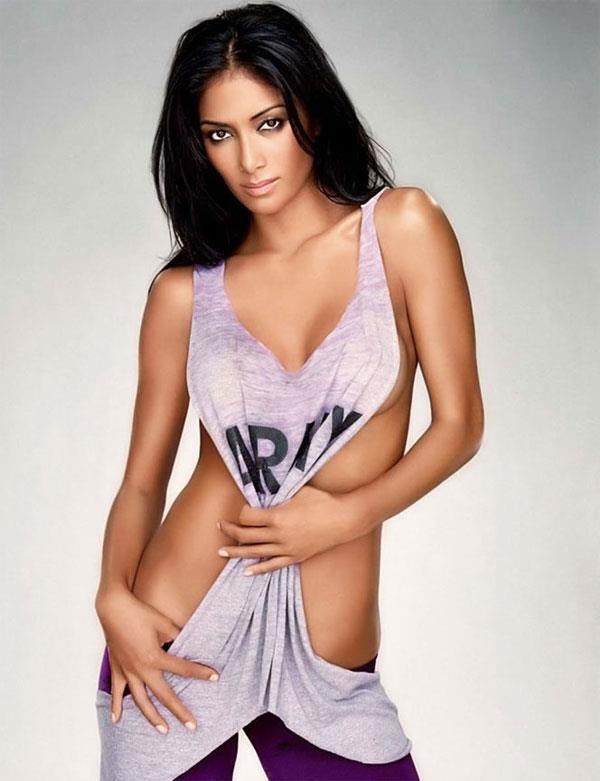 And for those who are wondering why we only feature her now…  Well, better late than never, right?  Oh, and someone as hot as she is should always be saved for a special occasion.  And yes, today is one because…  I don't know.  Let's just make today a special occasion, folks!!!
Who is Nicole Scherzinger?
Nicole is a well-known American recording artist, actress, and TV personality.  She initially gained fame as a participant in the reality TV show 'Popstars.'  She later became the lead singer of the musical group 'The Pussycat Dolls' which eventually became one of the world's most popular and best-selling girl groups.
Her debut studio album 'Killer Love' was released in 2011. With hit singles, such as 'Poison' and 'Don't Hold Your Breath,' the album was a commercial success, and became the year's 20th best-selling album by a female artist.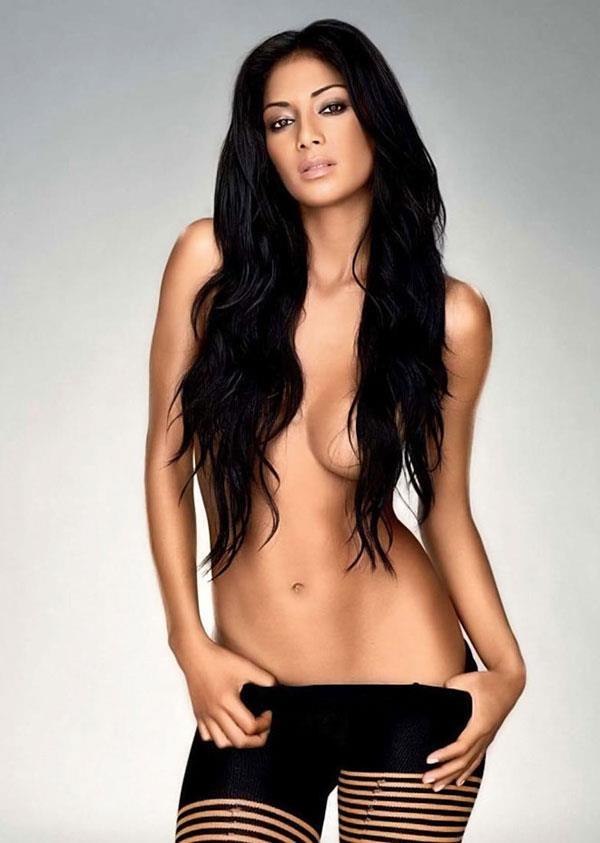 She is also known for her charitable activities. Deeply involved with the UNICEF, Nicole was honored with the 'Global Gift Philanthropist Award' at the 'Global Gift Gala.'
In addition to her singing career, she has also appeared in films, such as 'Men in Black 3', Moana, and 'Dirty Dancing.' In 2019, 'The Pussycat Dolls' announced their reunion.
Her Early Life
Nicole Scherzinger was born Nicole Prescovia Elikolani Valiente on 29 June 29, 1978, in Honolulu, Hawaii.  Her father Alfonso Valiente is of Filipino descent, while her mother Rosemary Elikolani is of Native Hawaiian and Ukrainian ancestry.  Nicole's parents separated when she was still a baby.  Her mother later married Gary Scherzinger, whose surname Nicole eventually adopted.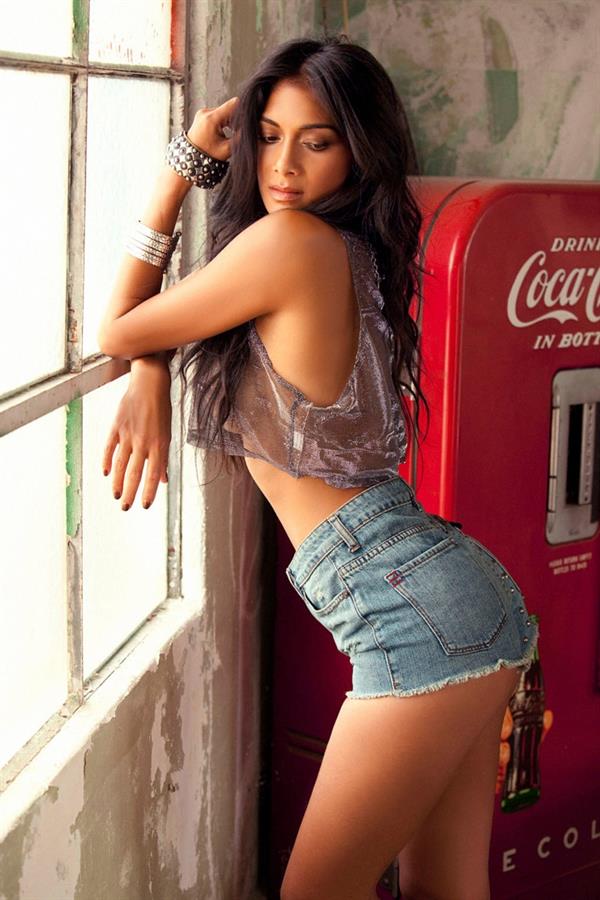 She developed an interest in music after receiving a cassette tape of Whitney Houston.  She attended the 'Youth Performing Arts School' at 'DuPont Manual High School.'  Later, she also attended Wright State University in Dayton, Ohio, where she studied theatre as well as dance.
Career Journey
Nicole Scherzinger decided to leave college when she was hired by the popular band 'Days of the New.'  She made contributions to the group's second self-titled album.
She then quit the band and auditioned for the reality TV show 'Popstars.'  Later, she joined the all-girl group 'Eden's Crush.'  The band's debut single 'Get Over Yourself' turned out to be a hit, peaking at number eight and number one on 'US Hot 100' and the 'Canadian Albums,' respectively.  Around this time, she also made her film debut in the 2003 comedy film 'Chasing Papi' where she played a cameo role.  Directed by Linda Mendoza, the film follows the hilarious adventure of three women after they discover that the same man has been dating all three of them at the same time.  The same year, she made an appearance in another comedy film titled 'Love Don't Cost a Thing.'
Later, she joined another all-girl band named 'The Pussycat Dolls.'  The group's debut album 'PCD' was released in September 2005.  It included hit singles, such as 'Don't Cha' and 'Wait a Minute.'  Debuting at number five on the 'US Billboard 200,' the album became a huge commercial success and has sold over seven million copies worldwide.
After the success of the group's debut album, Nicole began working on her first solo album.  Around the same time, she also started working for the group's second album 'Doll Domination.'  In September 2008, 'Doll Domination' was released and peaked at the fourth position on the 'US Billboard 200.'  However, the album didn't perform well commercially.  It received mostly mixed reviews from critics.
In 2010, after she had quit the band, Nicole was seen in the American dance competition series 'Dancing with the Stars where she won the competition along with her dance partner Derek Hough.
The following year, Nicole Scherzinger released her debut solo album 'Killer Love.'  The album peaked at the eighth position on the 'UK Albums Chart.'  With hit singles, such as 'Poison,' 'Don't Hold Your Breath,' and 'Right There,' the album went on to become a commercial success.
In 2011, she released the solo album, Killer Love, which featured the hits "Right There," and "Don't Hold Your Breath."  Her next album 'Big Fat Lie,' which was released in 2014, was a moderate success.  It included singles, such as 'Your Love,' 'On the Rocks,' and 'Girl with a Diamond Heart.'  It received mostly mixed reviews.
In June 2015, she was adjudged the winner of a variety show called 'I Can Do That.'  Two years later, she launched her perfume brand, 'Chosen by Nicole Scherzinger.'  In 2018, Nicole lent her voice for the computer-animated comedy film 'Ralph Breaks the Internet.'
She also began appearing as a judge on 'Australia's Got Talent' for its ninth season in April 2019.  She had also appeared as a judge in 'The X Factor.'
Facts and Trivia
Nicole Scherzinger has won the 'Cosmopolitan Award' twice for 'Fun Fearless Female' and 'Ultimate TV Personality' in 2012 and 2013, respectively.  She has also received the 'Asian Award' for 'Outstanding Achievement in Music.'
She has received several nominations throughout her career.  Nicole was nominated for the 'Teen Choice Award' for 'Choice Movie Stealer' for her role in 'Men in Black 3.'
Nicole has been romantically involved with several men, including singer Nick Hexum, racing champion Lewis Hamilton, and tennis player Grigor Dimitrov.
Inspired by her aunt, who suffers from Down syndrome, she has made several contributions toward charitable organizations.  She has been involved with UNICEF and has traveled to countries, such as the Philippines to look for ways to help needy children.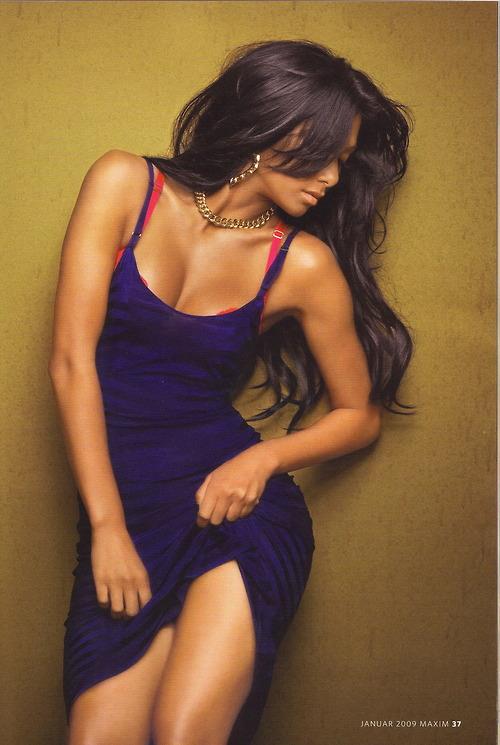 Her favorite bands are U2 and The Black Eyed Peas, her favorite movie is Napoleon Dynamite (2004), and her favorite Pussycat Doll song from PCD is "Feelin' Good".
Nicole ranked #22 on the Maxim magazine Hot 100 of 2007 list.
She is often confused with model/actress Alexandra Cheron and vice versa because they look so much alike.
Auditioned for the musical, "Miss Saigon", because she was inspired by Lea Salonga.
Her Body Measurements
Nicole stands 5 feet, 5 inches and she rocks a 26-23-37 (bra size 36B) figure.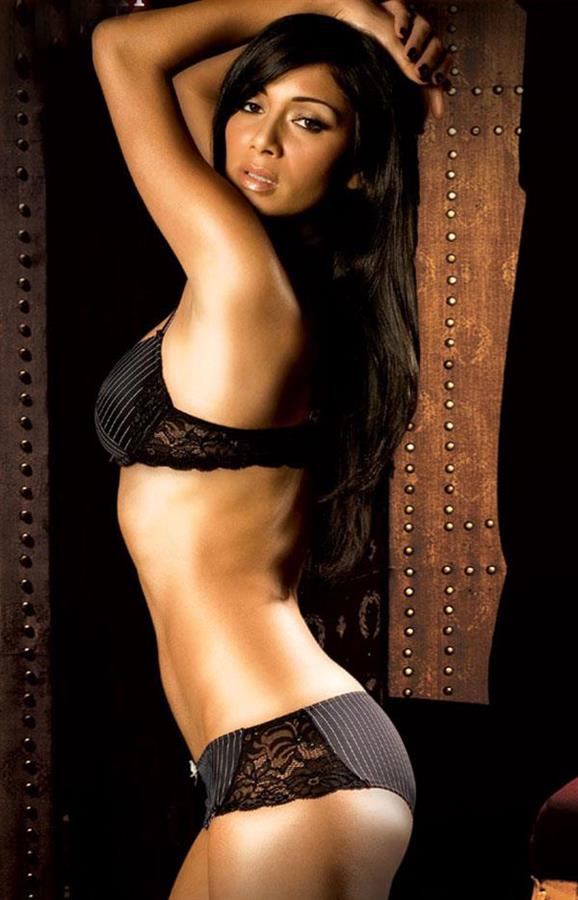 Nicole Scherzinger Photos
Join her over 4.9 million followers on Instagram for the latest about her.
Don't forget to check out our Nicole Scherzinger page for a good amount of her pictures.