Alejandra Guilmant is a woman who will instantly turn you on.  Her face is so enticing and so mesmerizing that you'd forget how awesome her physique is.  Her eyes alone could melt the coldest of hearts.  Oh, and her body…  Man, that is to die for.  Alejandra here possesses a body that looks like it was sculpted by the gods. There is just no unattractive angle of her.  And yes, she is truly deserving of our Friday Feature spot.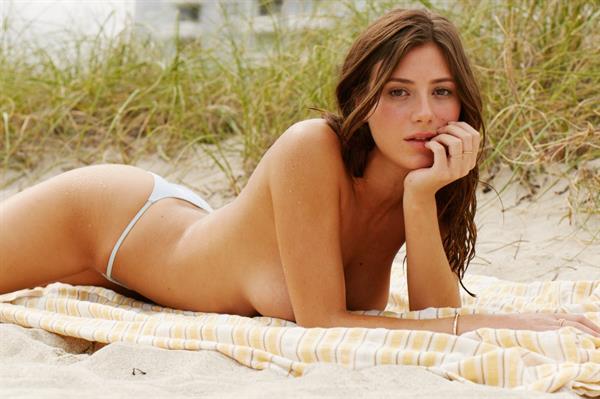 Who is Alejandra Guilmant?
Alejandra is a Mexican model who is represented internationally by Paragon Mexico, Oui Management in Paris, Storm Management in London, MODELWERK in Hamburg, and Photogenics Los Angeles.  She has been published in Elle Mexico, Vogue Mexico, and Playboy.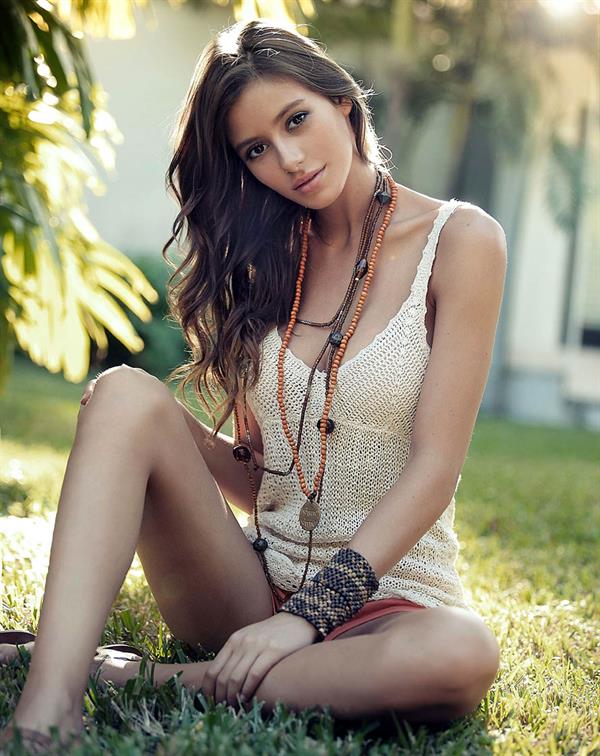 In 2013, she was featured in an editorial called "El Arte de Seducir" for Vogue Mexico.  Playboy named her the #9 "hottest surf babe" on Instagram.  She is also an actress and has been featured in the films A la mala and Compadres.
Her Early Life
Alejandra García Guilmant was born on May 10, 1993, in Mexico City.  She has French, Swedish, and Spanish heritage.  Alejandra graduated from high school at the age of 18 and decided to pursue a career in fashion modeling.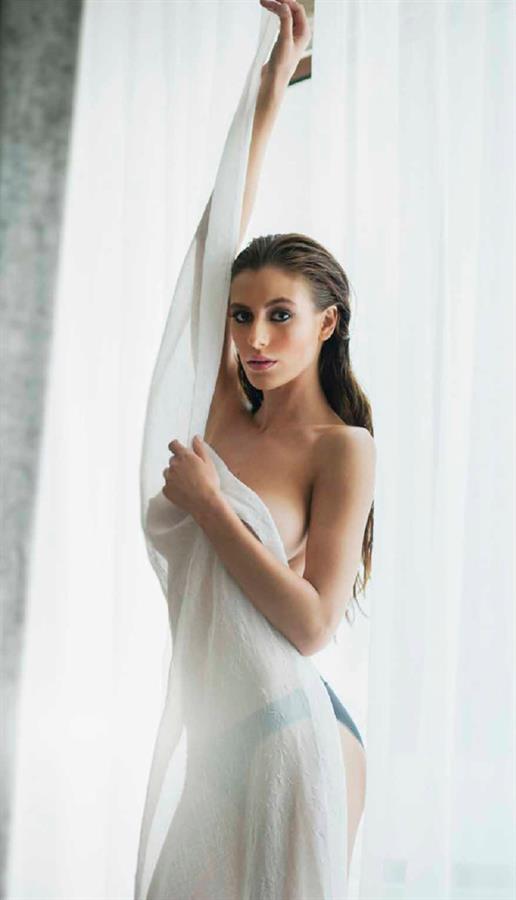 Career Journey
Alejandra made a name for herself in the modeling industry after signing a three-year deal alongside pro surfer Alana Blanchard for the Rip Curl global campaign, working with fashion brands such as Zac Posen, all saints, Levis, Paco Rabanne, L ' Oreal, and on the cover of Playboy's sixth anniversary with Kate Moss.
"Since I was little, I loved the arts.  The modeling came after when a scouter found me in a fashion show which a friend of mine was organizing."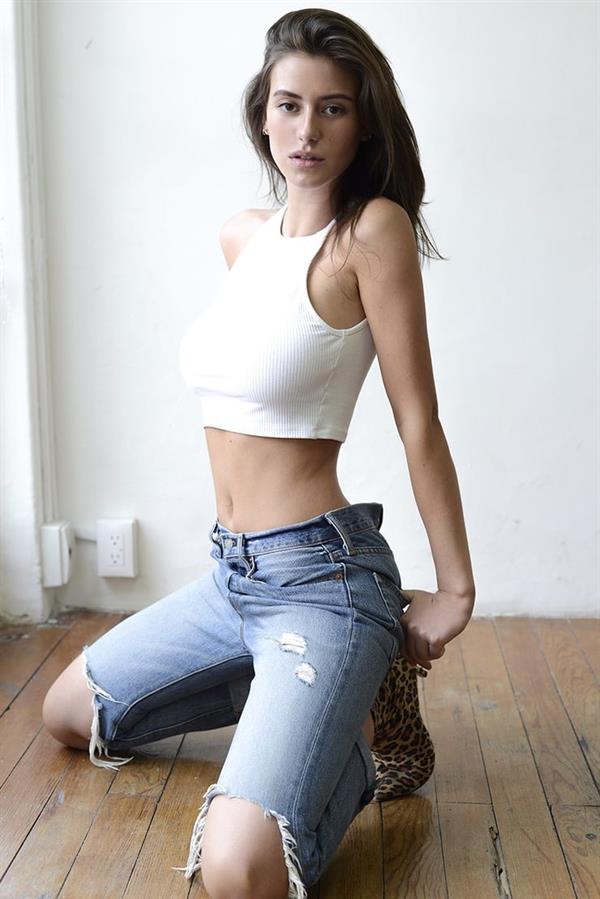 After doing various editorials for GQ, Harper's Bazaars Art Issue, and In Style, she has done various magazine covers such as Elle, Esquire, and Maxim Magazine.  Throughout her career, she has appeared in several music videos, including Kanye West's Otis and Jay-z directed by Spike Jonze.
Alejandra began her transition to acting in 2013 in the short film Likeness starring Elle Fanning and directed by well-known cinematographer Rodrigo Prieto. The following year, she was chosen to play Pamela, in the movie "A la Mala". The film was directed by Pedro Pablo Ibarra and produced by Videocine.  She also appeared in "Aqui en la Tierra" and was also was in the Netflix television series Narcos Mexico Season 2.
Facts and Trivia
Alejandra's favorite photographer is Greg Kadel and her inspiration is Gisele Bundchen.
Her favorite style icon is Kate Moss.
Her Body Measurements
Alejandra stands 5 feet, 9 inches and she possesses a 33-24-33 (34C bra size) figure.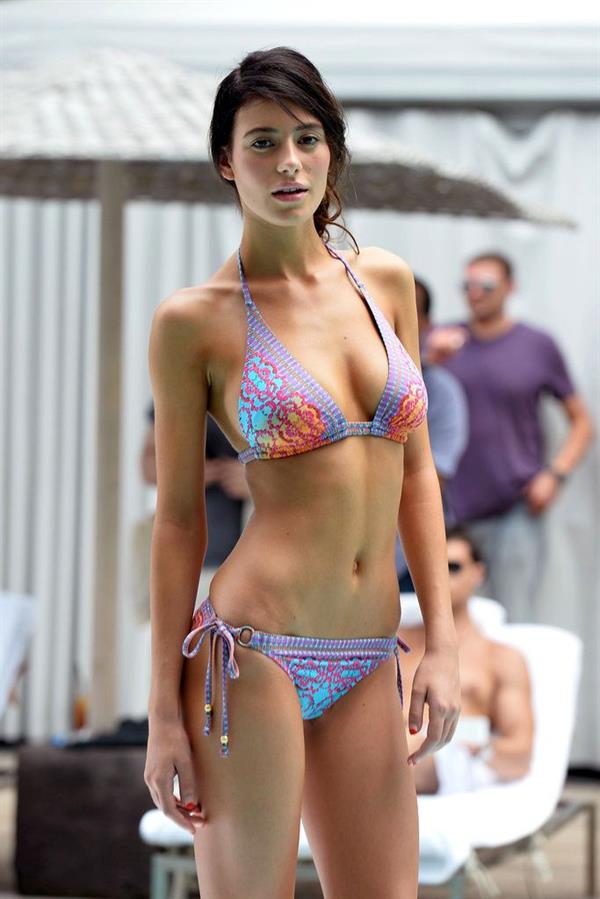 Alejandra Guilmant Photos
Follow her on Instagram for her latest sizzling personal uploads.
And do visit our Alejandra Guilmant page for more of her photos.
Oh, and of course… Here are several of her nudes that you might like.