Now, this timeless feature is all about having a little exoticness in hotness.  Okay, maybe not a little.  Yup, Barbara Mori here possesses a beauty that is ultimate in every part of the world.  Every corner.  Even in the remotest of areas.  I'm pretty sure the locals would find her hot even with their own beauty standards.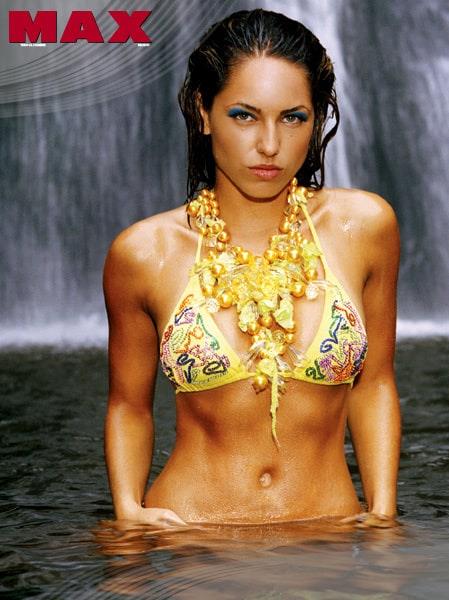 So yeah, enjoy this feature…  Oh, we know you will.  After reading, we're pretty sure that you'd stay at her gallery for some time.
Who is Barbara Mori
Barbara is an Uruguayan and naturalized Mexican model and actress most recognized for her appearance on the hit show Rubí.  In 2005, she starred in the movie La Mujer de mi Hermano and in 2014, she played Elizabeth Taylor in the biopic Cantinflas.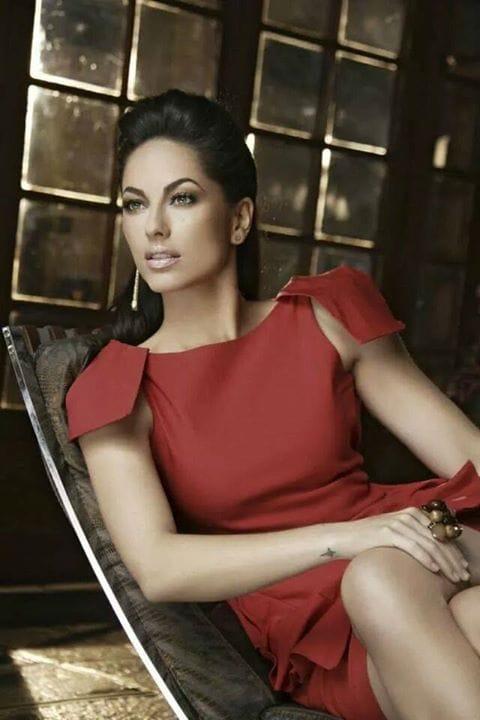 Her Early Life
She was born on February 2, 1978, to Japanese-Uruguayan Yuyi Mori and Mexican Rosario Ochoa.  She has two siblings, actress Kenya Mori and Kintaró Mori.  Her parents separated when she was three and her childhood was spent between Mexico and Uruguay.  She finally settled in Mexico City when she turned 12.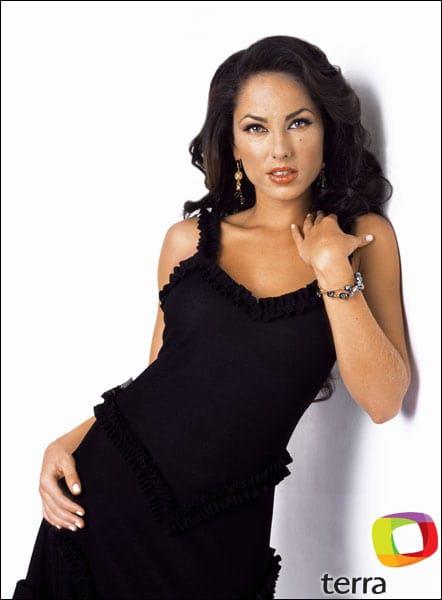 Career Journey
Barbara Mori was given a break at the age of 14 while she was working as a waitress in a local restaurant.  She was discovered by fashion designer Marcos Toledo who offered her a modeling job.  She later studied acting in 'El Centro de Estudios de Formación Actoral' and began her acting career.
She made her acting debut in the Mexican telenovela 'Al Norte del Corazón' in 1996.  The following year she participated in the comedy series 'Tic Tac' and played a role in the smash TV hit 'Mirada de Mujer'.
In 1998, she played the lead role Azul in the series 'Azul Tequila,' opposite Mauricio Ochmann.  She filmed the series 'Me Muero Por Tí' in Miami, with Peruvian actor Christian Meier in 1999.  In the same year she also acted in the 'Telemundo' telenovela 'Amor Descarado.'  Her first movie role was shot in 2000 when she was cast opposite Arath De La Torree in the Mexican romantic comedy 'Inspiración.'  It was a box-office success in the cinemas.
In 2002, she portrayed a negative role of a seductive college student in the telenovela 'Subete A Mi Moto' together with Vanessa Acosta.  She signed with 'Televisa' in 2004 and played the starring role of 'Rubí,' a popular TV show and high–rating Mexican soap opera, with the same title.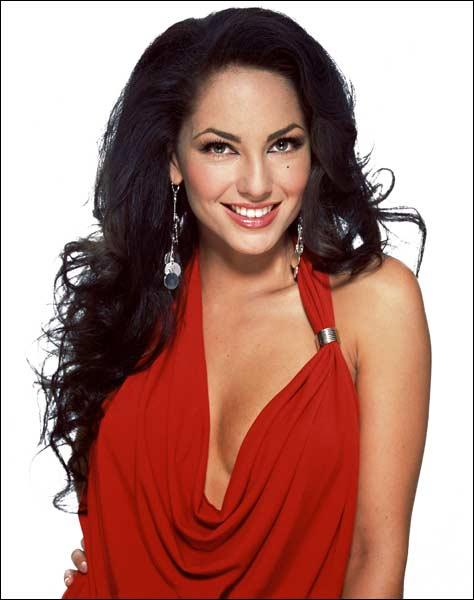 In 2005 she obtained the starring role in the blockbuster film 'La Mujer de mi Hermano' as Zoe.  She also won the leading role in 'Pretendiendo', a Chilean/Mexican-backed movie that was critically panned.
In 2009, she appeared in her self-produced psychological crime thriller 'Amor, Dolor y Viceversa' opposite Leonardo Sbaraglia.  The following year, she starred in the movie Kites, becoming the first actress of Mexican nationality to have the lead role in a Bollywood movie.
In 2011, she got the main role in the action drama 'Viento En Contra'.  The movie was produced by Mori and distributed by 'Warner Bros.'
Facts and Trivia
In 1996, Mori began a relationship with actor Sergio Mayer, with whom she has a son, Sergio Mayer Mori, born in 1998.  The couple separated shortly after. In 2016 she wed baseball player Kenneth Ray Sigman. The couple divorced in 2017.
Mori's son had a daughter, Mila, in November 2016, making her a grandmother at 38.
Barbara won 'TVyNovelas Best Female Revelation' award for the telenovela 'Mirada de Mujer' in 1998.  In 2005 she won the 'TVyNovelas' award in the 'Best Lead Actress' category for the telenovela 'Rubí'.
The actress proved that language is no barrier to cinema by essaying an important role in the movie 'Kites' which consisted of dialogues in Hindi, a language she didn't understand. At a later stage of her life, Barbara grabbed the limelight for her alleged relationship with Indian actor Hrithik Roshan.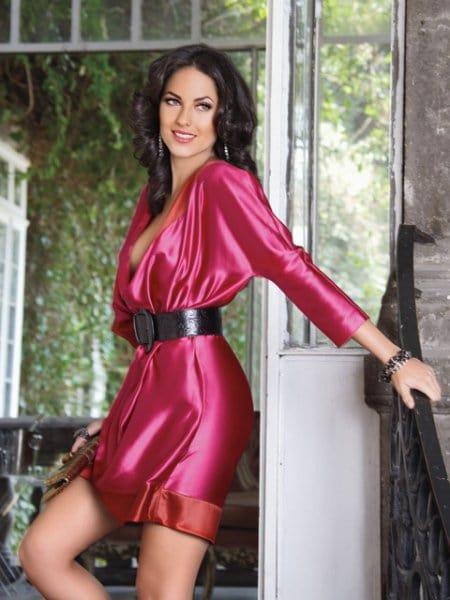 Barbara's cousin is a popular social influencer, Paola Durante.
Barbara Mori was diagnosed with early-stage cancer and luckily was able to survive.  She shared her ordeal with the audiences in 'docu-drama titled '1 a Minute,' produced by UniGlobe Entertainment', released in 2010, in the USA and in India.  The documentary was made by actress Namrata Singh Gujral and also featured other cancer survivors like Diahann Carroll and Jaclyn Smith as well as Daniel Baldwin, William Baldwin, and Priya Dutt, whose lives have been touched by cancer.
Barbara has her own lingerie line, 'Bárbara Mori Seduction', and uses her image to support charitable causes such as the fight against breast cancer in Mexico.  She also owns the 'Fat Mori Burger' chain of restaurants in Mexico City, and has her own brand of Vodka Pure 'Wondermori' in Mexico.
Her Body Measurements
Barbara stands 5 feet, 7 inches and rocks a 37-24-36 figure.
Barbara Mori Photos
Join her over 2.3 million followers on Instagram for her newest lifestyle posts.
Also, do check out our Barbara Mori page for more of her sizzling pictures.