So after the most beautiful Japanese, Italian, French, and Latinas how about we feature the most beautiful Irish women to ever grace the 4 media.  There are a lot really.  But we're going to feature those you are familiar with and maybe perhaps the ones you didn't know were Irish (or at least have Irish blood in them).  Oh yes, this listicle, you'll go back to once in a while.  Oh, and if you think we missed one or two, please do leave a comment.  We'll be sure to edit and include those.
So here they are, folks. In no particular order.
Stella Maxwell
Stella Maxwell is a Belgian-born Northern Irish-New Zealander model best known for her work with Victoria's Secret.  She became a Victoria's Secret Angel in 2015 and is also the face of the cosmetics brand Max Factor.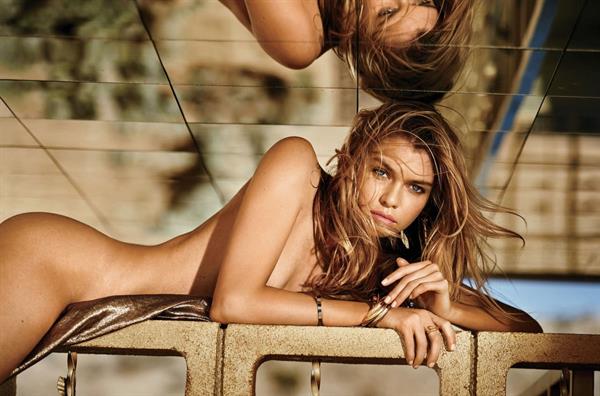 Though famous for her participation in Victoria's Secret Fashion Shows, this Belgian-Irish babe is also known for her advertising campaigns for H&M, Urban Outfitters, Puma, and Ermanno Scervino, as well as for her photo shoots for Glamour, Elle, and Vogue.
Georgia Salpa
Georgia Salpa is a Greek-born Irish model and reality star.  She is most famous for her appearance in the series Celebrity Big Brother.  In a 2012 survey conducted by FHM magazine, she was ranked 5th in their 100 Sexiest Women poll.  She has been nominated for the Most Stylish Woman VIP Style Award.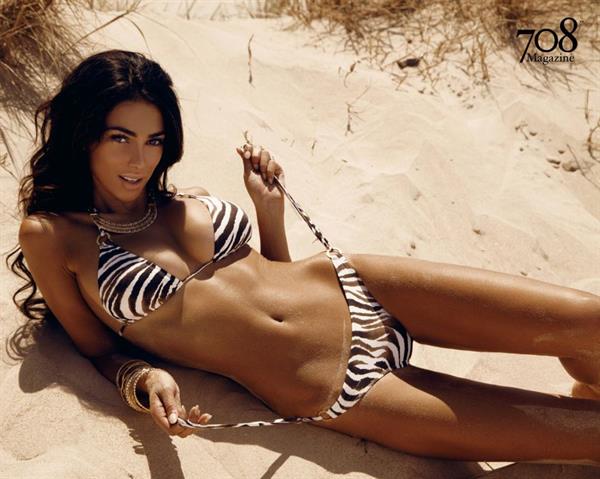 Georgia began modeling before leaving secondary school and has undertaken modeling assignments for various publications.  She has made TV appearances on such programs as The Podge and Rodge Show, the Republic of Telly (as herself), Celebrity Salon, and Catwalk to Kilimanjaro.
Lucy Evangelista
Lucy Evangelista is a former beauty queen and definitely one of the most beautiful Irish women in the world.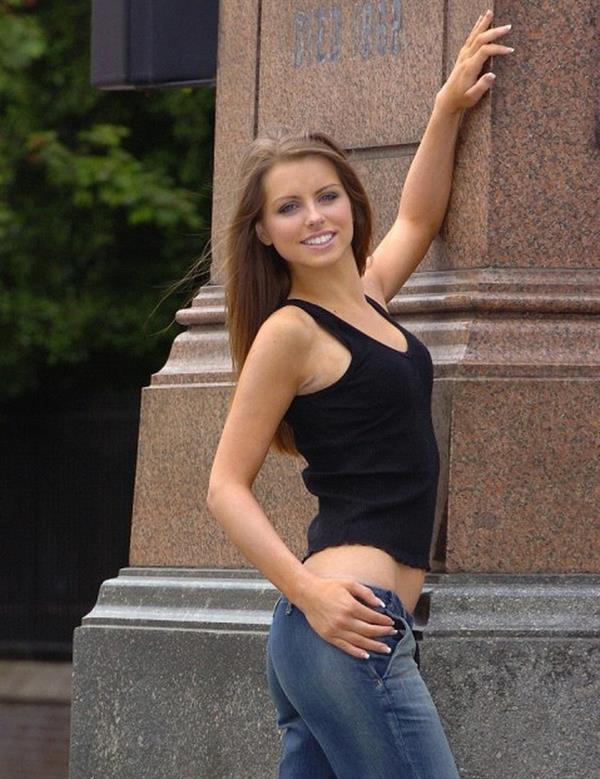 She is actually the ultimate girl next door, as she oozes sexiness but looks like an angel with her silky locks and a wide smile.  That's probably why she won the 2005 Miss Northern Ireland and got a spot among the top 15 most beautiful women at the 2005 Miss World.  She has also dabbled in acting as well, appearing as Stella in the Liz Hurley TV show The Royals.
Katie Larmour
Katie Larmour is a Northern Irish designer, TV presenter, curator, and media personality.  She trained as an Applied Artist at the University of Ulster's School of Art and Design in Belfast, graduating in ceramic medium for her degree show in 2006.  She worked as an art and antiques dealer for eight years after her graduation, before pursuing her lifelong dream of setting up Katie Larmour Design Studio in 2014.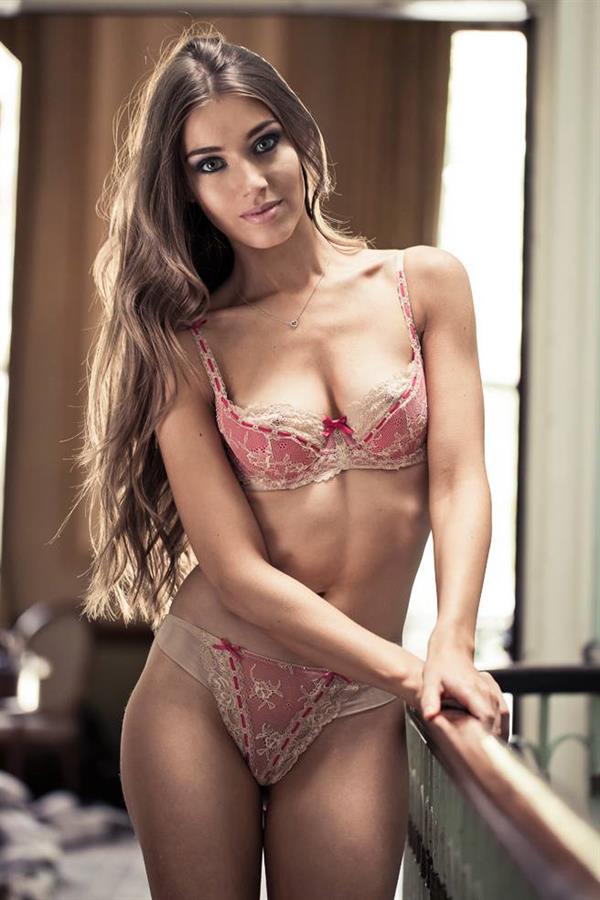 Katie was the face of the official 'George Best Foundation', is an advocate for peace in Northern Ireland as an ambassador and spokesperson for Unite Against Hate Campaign run in conjunction with the Police Service in Northern Ireland (PSNI) since 2010 and has been the patron of Northern Ireland's only registered breast cancer charity Pretty 'n' Pink since 2009, often fronting awareness campaigns.
Hazel O'Sullivan
Just one look at Hazel O'Sullivan is enough to understand why she has ended up on our list of the most beautiful Irish women in the world.  Her cascading locks and her bust have helped her become famous in the UK — and rub shoulders with celebrities.
Hazel is most famous as a Big Brother housemate and WAG (Wives and Girlfriends). Hazel is now a dedicated mom that hasn't lost even a bit of her sexiness.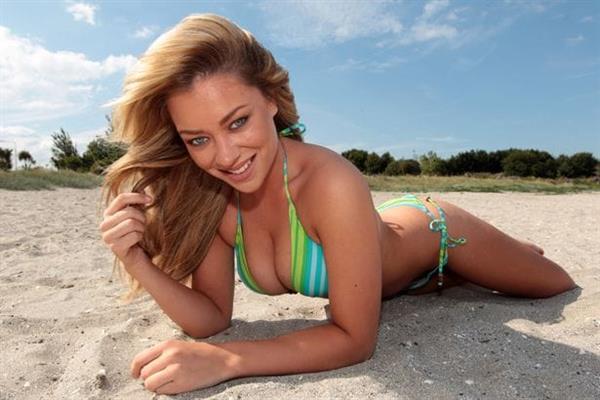 What makes Hazel so incredible? She has come out as a winner after going through a crazy childhood.  Moreover, she has done well for herself by staying sociable and making friends with the right people.  Some catty women would say she's manipulative, but you cannot trust such stories.
Tiffany Stanley
Tiffany Stanley is a fashion and lingerie model and actress who is recognized for having been featured in publications such as GQ, Maxim, Esquire, and Cosmopolitan.  In 2010, she competed in the Miss Universe Ireland pageant and then was cast on the CW series The Look All-Stars.  She also became an ambassador for the animal rights group PETA.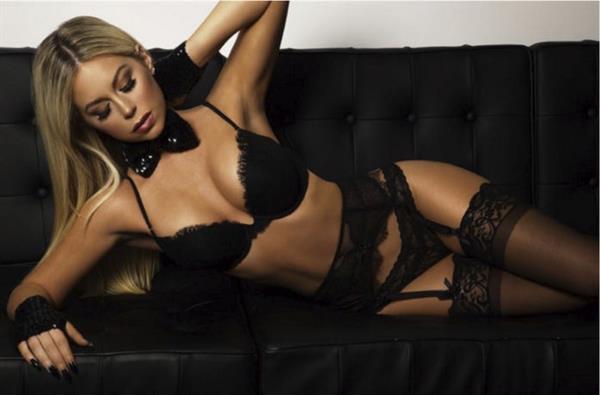 Olivia Wilde
Actress and activist Olivia Wilde is a modern-day renaissance woman, starring in many acclaimed film productions, while simultaneously giving back to the community.  She was born on March 10, 1984, in New York City.  Her parents are Leslie Cockburn (née Leslie Corkill Redlich) and Andrew Cockburn.  Her mother is American-born and her father was born in London, England to an upper-class British family; he also later became a citizen of Ireland.  Olivia's ancestry includes English, Irish, Scottish, German, and Manx.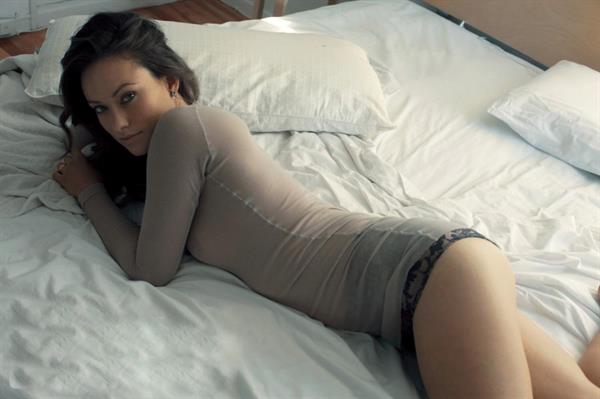 Olivia has appeared in a number of television and film productions, including 'The O.C.,' 'The Black Donnellys,' and 'Tron: Legacy.'  She lived in Washington D.C. during her formative years and then shifted to Massachusetts where she completed the rest of her education.  This popular actress is best known for her feline-like eyebrows, lean figure, and deep voice.  She received international stardom after she appeared in television productions like 'The O.C.' and has since received a number of film and television roles.  Some of her films include 'Cowboys & Aliens,' 'In Time,' 'People Like Us,' and 'The Words.'  Despite making great progress on the big screen, she continues to hold more influence and power on television.  She is actively involved in a number of humanitarian efforts and is a political activist as she is a contributing board member of 'Artists for Peace and Justice.'  She was also a supporter of a youth voter organization called '18 in '08.'
Rozanna Purcell
When she was 19, Roz Purcell won Miss Universe Ireland 2010.  Ever since then, we haven't been able to forget how gorgeous she is — and neither has the world.  Roz has branched out since then. She was even a judge at the Miss Venezuela 2010 pageant, a stint that was brought upon by her winning a place in the top 10 at Miss Universe 2010.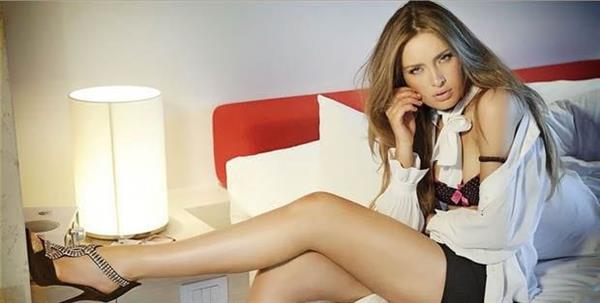 Yet, Roz is also one of the most beautiful Irish women alive due to her commitment to a healthy lifestyle.  She's not afraid to show her flaws, but she works hard on staying in shape, and the results are evident if you take just one glance at her curves.  She even published a cookbook Natural Born Feeder in 2016 and often posts her recipes online, showing everyone that eating healthy is quite possible, even when you're as busy as Roz.
Laura Whitmore
Laura Whitmore is famous for her stint as the face of MTV Europe and as the presenter of I'm a Celebrity…Get Me Out of Here!  However, since leaving that position to check if the grass is greener somewhere else, she has become even more popular, with new audiences getting a chance to see her in Strictly Come Dancing.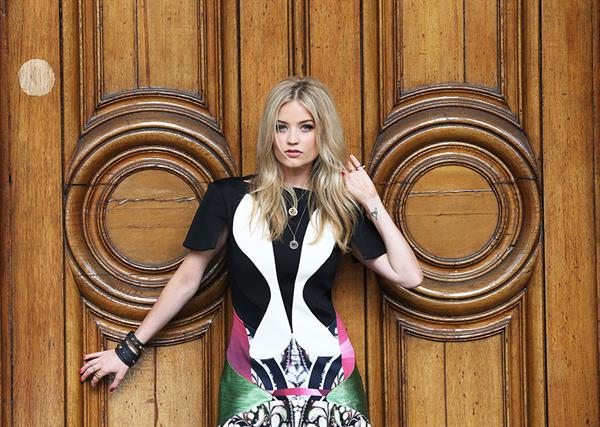 ;
Mostly known as a broadcaster, Laura is one of the most beautiful Irish women in the world due to her good looks, brains, and ability to adapt to various situations.  She was incredible while dancing on Strictly and as a Eurovision commentator.  Yet, she has also appeared in Four Weddings and a Funeral (the TV show) and is slowly but surely becoming a well-known actress as well.
Nadine Coyle
Nadine Coyle was born on June 15, 1985, in Northern Ireland.  Her parents first noticed her talent for singing at the age of two, when she sang The Drifters' "Saturday Night at the Movies".  In 2002, Coyle was selected as a member of the girl group Girls Aloud, with whom she has been successful in achieving a string of 20 consecutive UK top ten singles (including four number ones), two UK number one albums, five consecutive platinum-selling studio albums and received nominations for five BRIT Awards, winning Best Single in 2009 for "The Promise".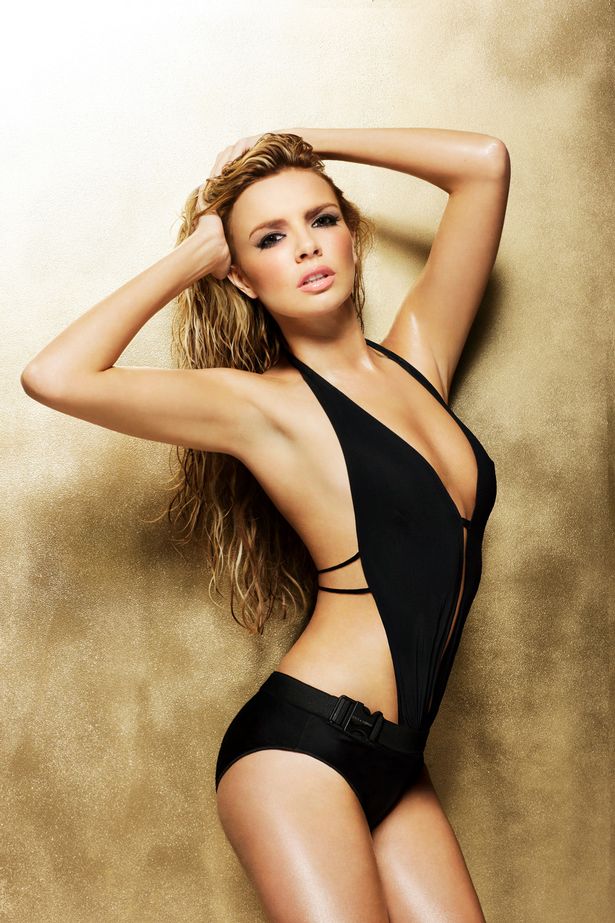 She released her debut solo album Insatiable and its title track was released on November 8, 2010, through her own label, Black Pen Records, in partnership with supermarket giant Tesco.  In late 2017, she released her new single "Go to Work" on Virgin EMI Records.
Nicola Hughes
Nicola Hughes is an Irish reality TV personality best known for her role in the reality show Made in Chelsea.  She was born on April 9, 1990, in Dublin and was raised just outside of there, in a small village called Sandyford.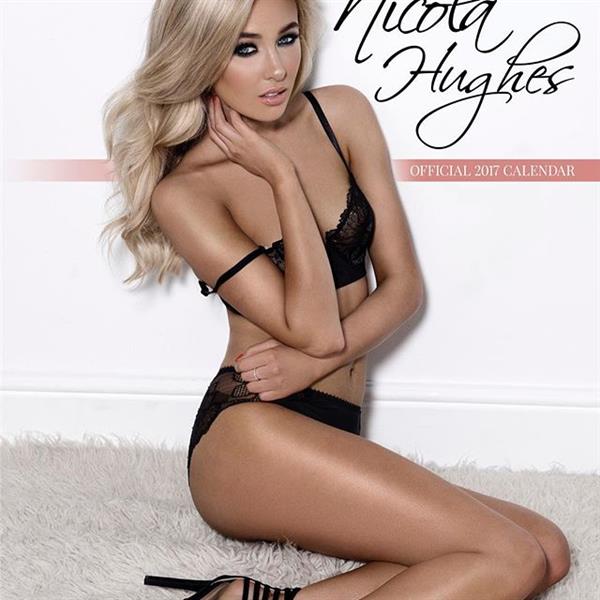 Nicola began her modeling at age 18 and gained popularity after she joined the cast of the ninth series of the popular E4 reality series Made in Chelsea.  She was also in the Irish reality series Exiles in 2015.
Nadia Forde
Nadia Forde is an Irish fashion model, singer, actress, and television personality who is notable for her appearances on The Courier (2015), Once Upon a Time in London (2018), and the reality show I'm a Celebrity, Get Me Out of Here! (2014), where she finished in 9th place.  She was born on May 3, 1989, in Dublin, Ireland.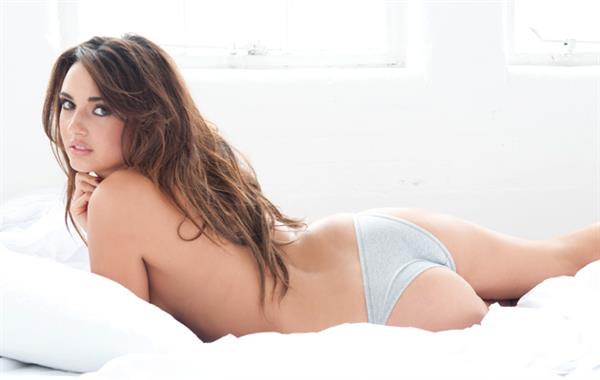 In 2014, Nadia starred in her own show 'Nadia Goes to Hollywood'. The TV3 reality show documented her recording her first single and capturing her first acting role in the United States.  In the summer of the same year, she released a single titled 'BPM', which she promoted in the UK, Ibiza, and Miami. The single reached number 8 in the Urban Club chart in the UK.  With that success, she released a follow-up single at the beginning of 2015.  In September 2013, Nadia also sang the national anthem prior to Ireland's international football match against Sweden.
Holly Carpenter
Beauty and brains — that's exactly how we would describe Holly Carpenter, one of the most beautiful Irish women the world has ever seen.  A granddaughter of Terry Keane, Holly grew up in Dublin in the suburbs.  She speaks three languages and was in the process of getting her degree when she won the Miss Ireland national beauty pageant, which helped her start her career as a model.  It didn't take her long to catch someone's eye.  Later, she even went on to take part in Britain and Ireland's Next Top Model.
No stranger to the celebrity status, Holly stayed in the limelight over the years.  She took part in Celebrity MasterChef Ireland in 2017 and Dancing with the Stars in 2019.  Moreover, she was even a Herald newspaper columnist at one point.
Vogue Williams
An Irish model, reality star, and television host who is best recognized for appearing on Dancing with the Stars Australia, Stepping Out, and Bear Grylls: Mission Survive.  Vogue Williams was born on 2 October 1985 in Portmarnock, a northern suburb of Dublin. She attended Robert Gordon University and received a degree in construction design.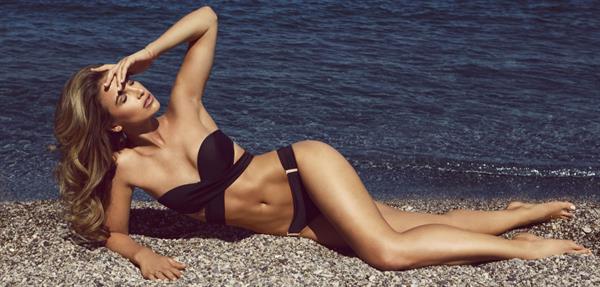 Vogue began her career in the entertainment industry by appearing on the Irish reality TV series Fade Street.
Laura Lacole
Laura Lacole is an Irish model and public speaker.  She was born on September 12, 1989, in Belfast, Northern Ireland.  Her first modeling job was for a racing championship, during which she was published in motorsport magazines, including Modified Motors and Fast Car.  She then modeled in Europe for racing events.  At the age of 18, she worked at Paris Tuning Show and Circuit de Nevers Magny-Cours in France as a performer.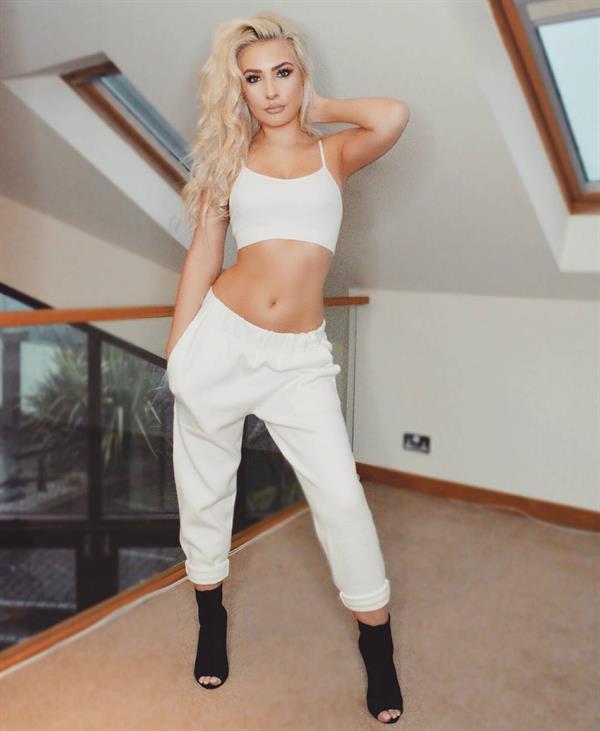 In 2009, at the age of 19, Laura was deemed the title of "Northern Ireland's only Glamour Model" by the press.
Louise Byrne
Louise is a new face in the modeling world, but she has already landed some great gigs and had a chance to work with some of the most popular brands.  Furthermore, her face is just what the modeling world is after.  She offers classic beauty that looks good in any setting, and her brown hair and eyes ooze with warmth.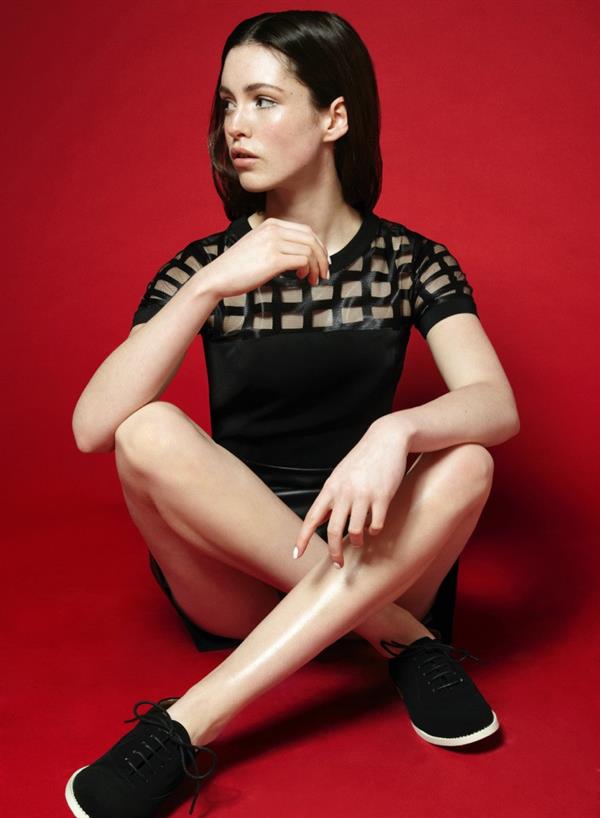 Still, that isn't to say Louise Byrne is not hot. Indeed, since she is a model, maintaining her physique is a must, and Louise does it quite well.  However, she's natural, and her beauty is subtle. Hopefully, we'll see more of her in different magazines and newspapers.
Kelly Horrigan
With incredible cheekbones, luscious locks, and a body to die for, Kelly Horrigan deserves a spot on our list of the most beautiful Irish women.  She has it all — looks and brain — and more importantly, she's not afraid to show it!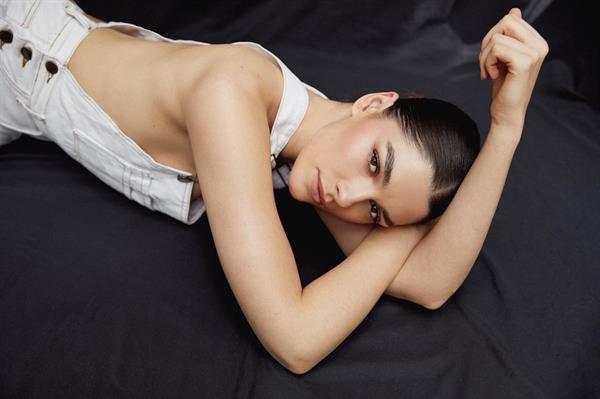 Kelly has been modeling since she was 15, and during that time, she has established a career many girls would envy.  However, she is not looking for modeling to be her be-all and end-all.  She is also working in marketing with her digital marketing and online branding agency. Kelly herself says modeling was always a plan B, but we have to say she shouldn't quit it just yet.  With a body like hers and natural beauty, she could be one of the greats one day!
Abby Harris
Abby Harris describes herself as a "professional clothes hanger" and a "human mannequin" — but we can tell she's more than that. The Irish beauty has been making waves in the modeling world since 2015 and is now one of the most popular Irish models.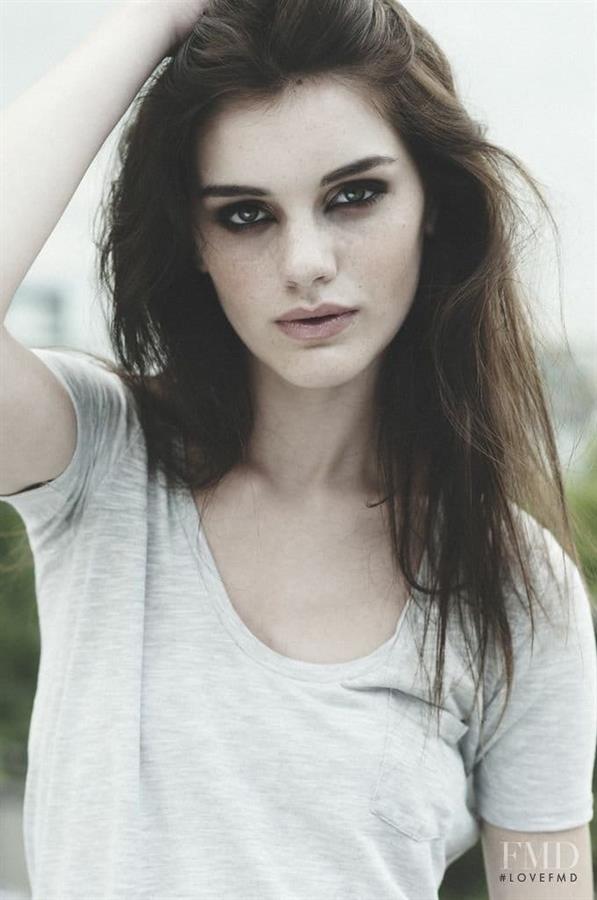 Abby's unassuming beauty is probably to blame for her whirlwind career.  Her bone structure is just what the modeling world needs, and she has the classic Irish beauty: long, brown hair, and blue eyes.
Joanne Northey
From Greystones, Wicklow, Joanne is slowly building her social media following and showing everyone why she's one of the most beautiful Irish women in the world.  However, at the same time, she's keeping up with all the trends and branching out.  As a fine print graduate and artist, Joanne Northey has the creativity necessary to further her career down the line.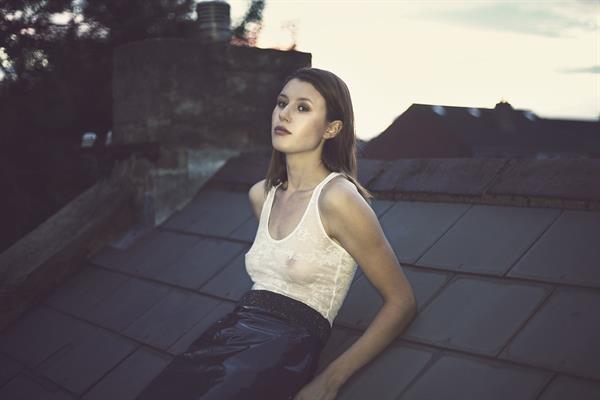 In the meantime, she's taking modeling jobs without getting into all the drama. She praises the fact that the industry is now looking for more natural women and hopes the notion continues.  Furthermore, she's not afraid to talk about her insecurities.  Getting judged and compared to other beautiful women every day is difficult to overcome.
Rachel Montague
As a dancer and model, Rachel Montague has built quite a career for herself in Ibiza.  Even though she arrived without any money in 2009, she quickly caught the attention of a model agency. Soon after, she got plenty of modeling gigs. Even today, she is doing various photoshoots in front of an exotic backdrop.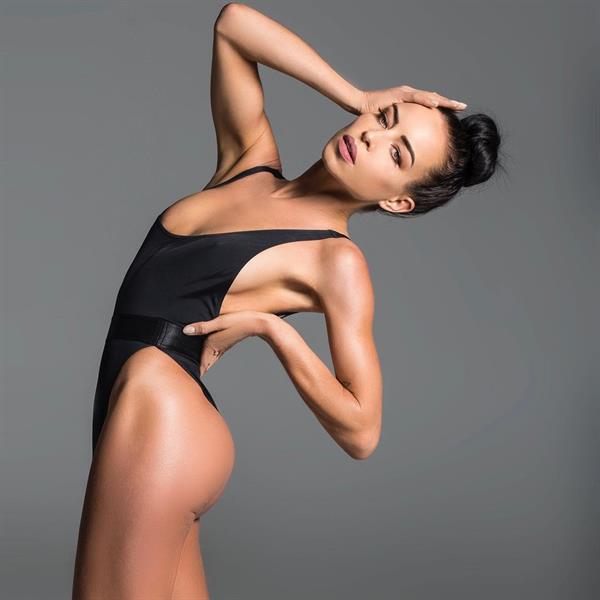 When it comes to sexy Irish women, Rachel sure knows how to play with the camera.  She brings out her allure for all her photoshoots and isn't afraid to show off her assets.
So there you have it! See you again on our next listicle, folks!