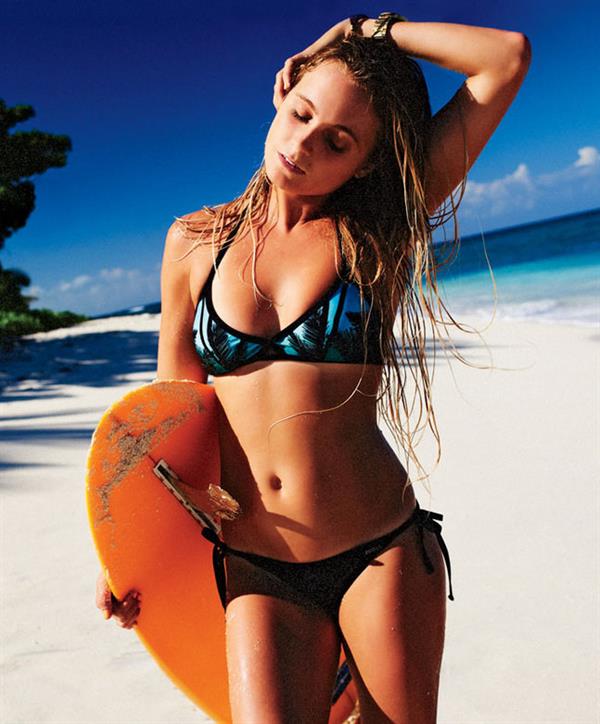 Not just another gorgeous surfer chick…
This one is sprinkled with extra hotness, really!
You know her.  She's quite famous but still, we're gonna' do a proper introduction as that's kinda' our SOP here in Hotness Rater.
This Hawaiian hottie here, Alana Blanchard, is a 27-year-old professional surfer and model.  This hot vegan has surfed on the ASP World Tour and she also designs (a line of swimsuits specifically for surfing) and models Rip Curl Swimwear.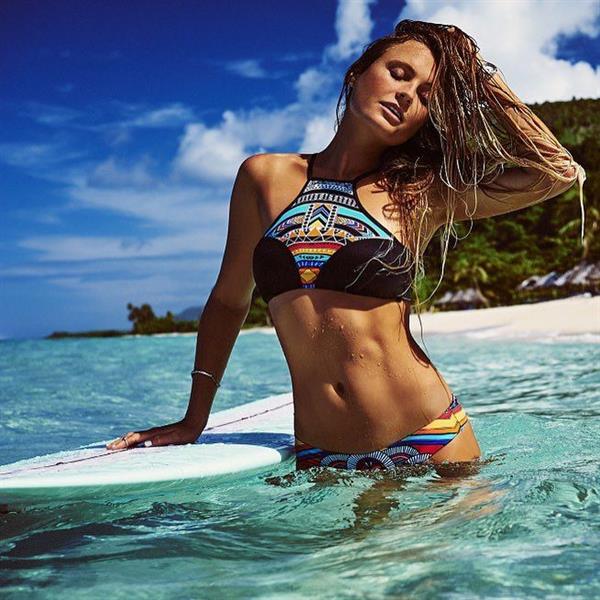 Alana Rene Blanchard is the daughter of surfer, Holt Blanchard.  The father and daughter are friends with Bethany Hamilton, The surfer who suffered a shark attack that cost her an arm.  They were there when that disaster happened.  And in the 2011 film Soul Surfer (a flick about that awful shark attack), Alana was played by actress Lorraine Nicholson (who is equally hot).
Alana has more than 1.9 million followers on Instagram and she was voted #1 in the international surfing polls.  She was also judged by Forbes magazine as one of world's 30 most influential sports stars under 30 and back in 2013, and she was featured in Sports Illustrated swimsuit edition.  Blanchard, though acting is not her priority, is also the start of her own web TV series 'Alana Surfer Girl'.  Exposure through modeling has earned this girl much in career prize money…  But still, according to her, surfing is her first priority.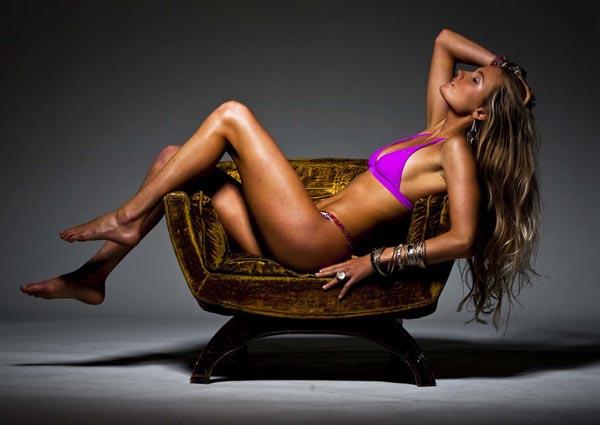 Alana has also been a focus of debate about the sexualization of women in the surfing industry.  Fellow Hawaiian and two-time world champion Carissa Moore issued an open letter on the issue.  Moore stated that Blanchard brought thousands of eyes to the surfing sport by wearing her small bikini bottoms.  Moore wants everyone to appreciate Blanchard as an athlete and take what she does seriously…  Blanchard agrees and so do we.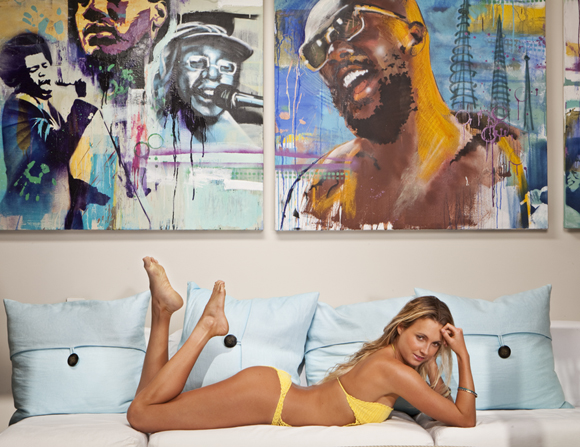 Blanchard here, though against the sexualisation of surfers, has gifted us that with something awesome and unforgettable (it will stay with us forever).  Here (the leaked pic).  Don't get us wrong.  We love her more for doing that not because we're perverts (right…) but because Blanchard has shown us a human side of her.  You see, leaked nudes make a hottie more human and to us, that is more desirable—showing that you are human (and can commit a human error) and not some golden statue on a pedestal.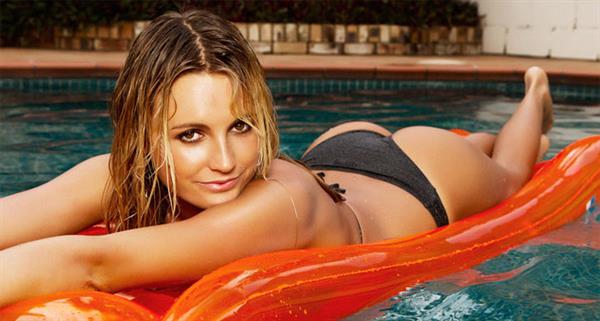 You can fantasize all you want.
By the way, Blanchard is in a relationship with Australian two-time surfing junior world champion, Jack Freestone.  She is also, as of this writing, 26 weeks pregnant.
Now what you're here for…
The pics!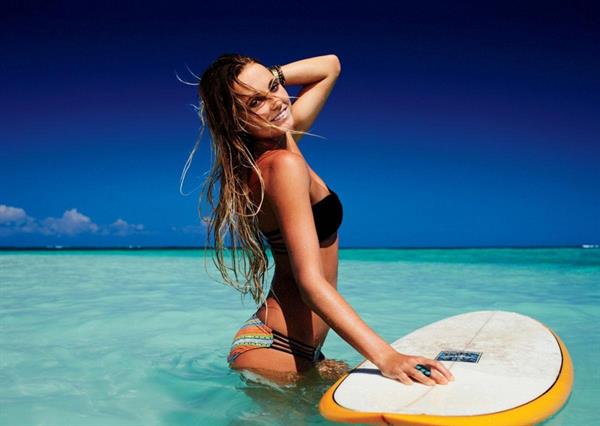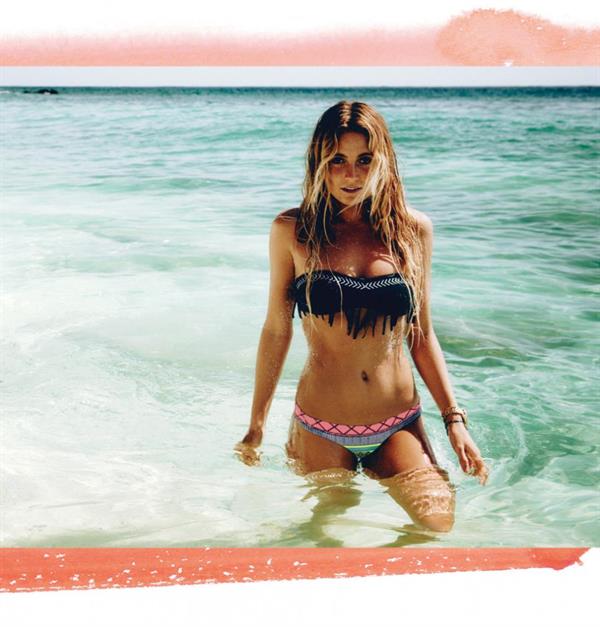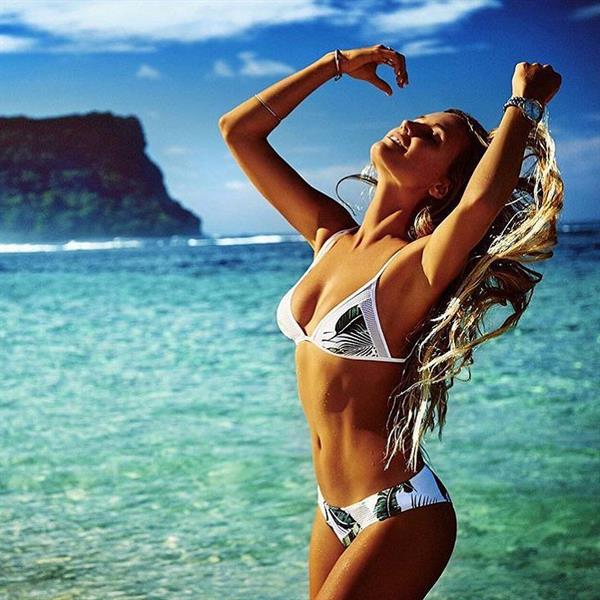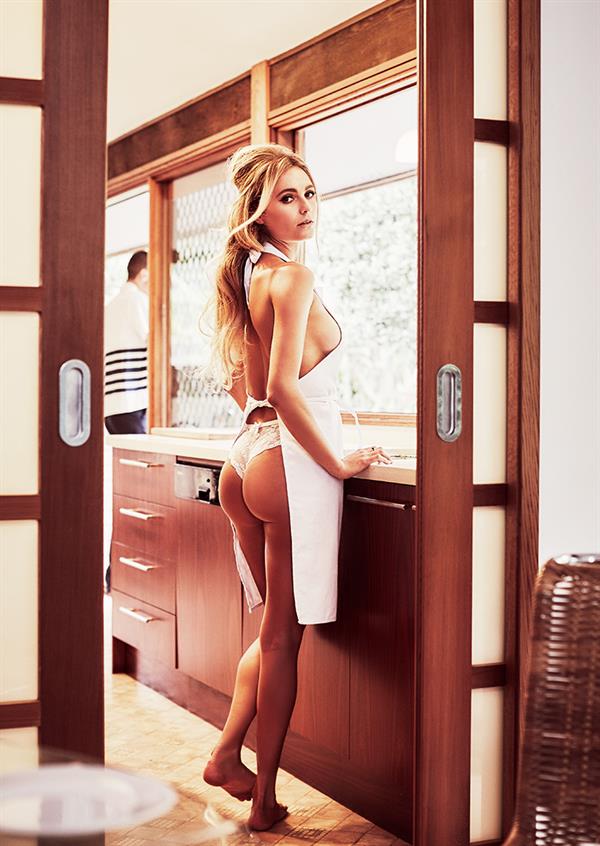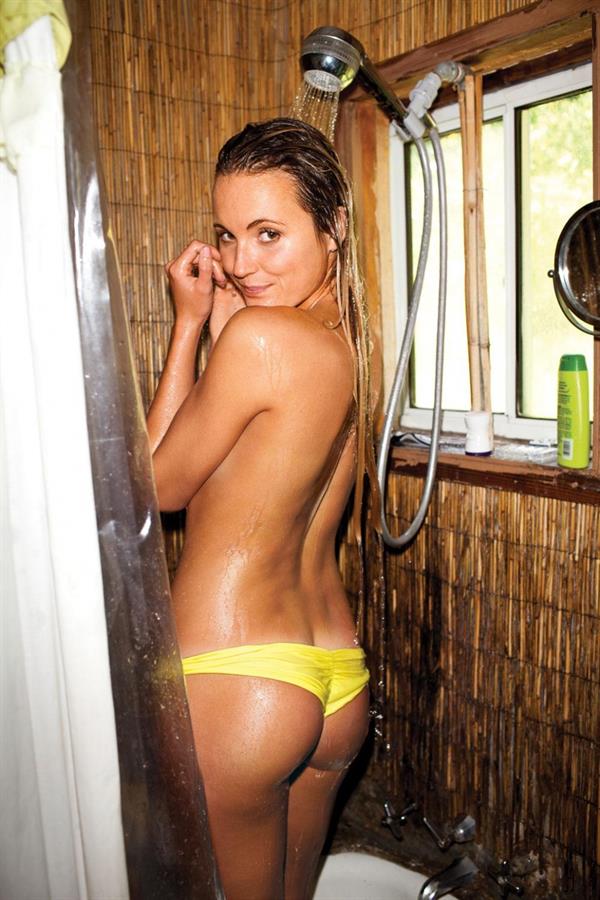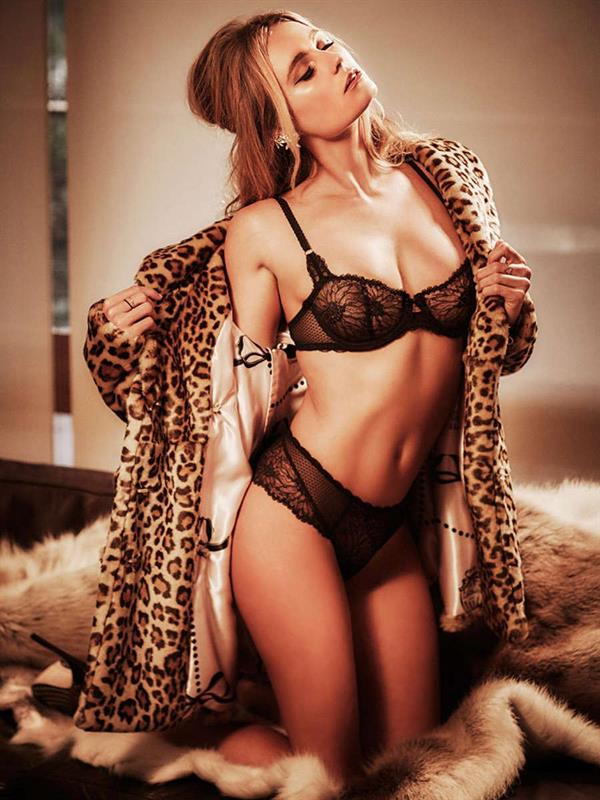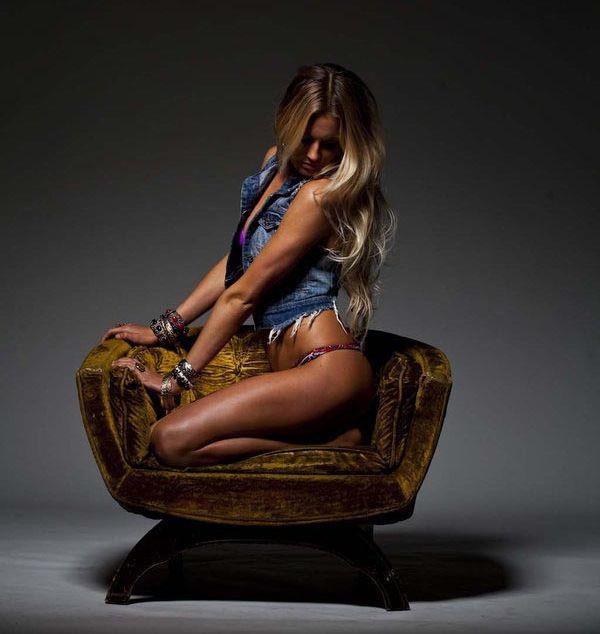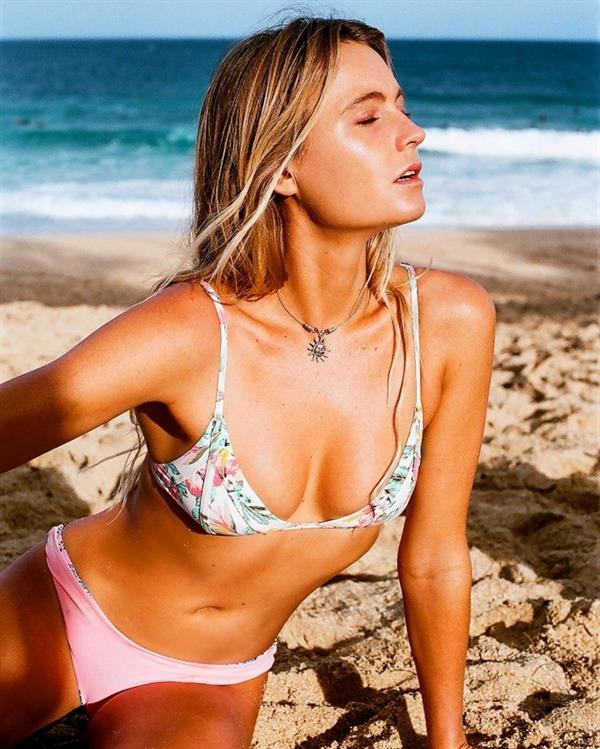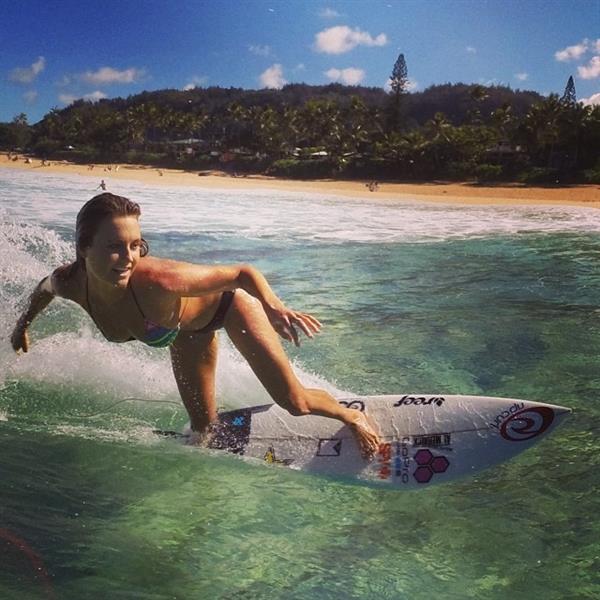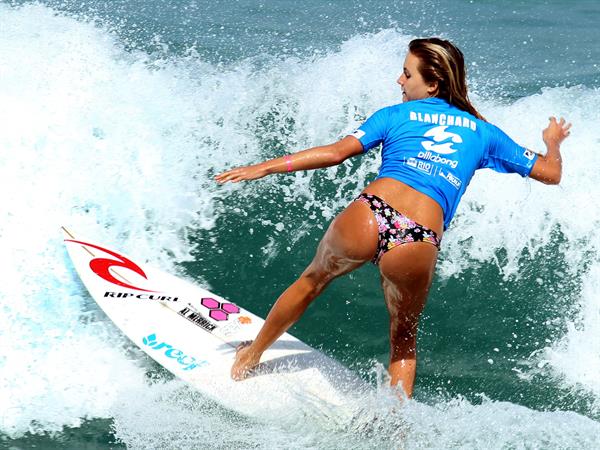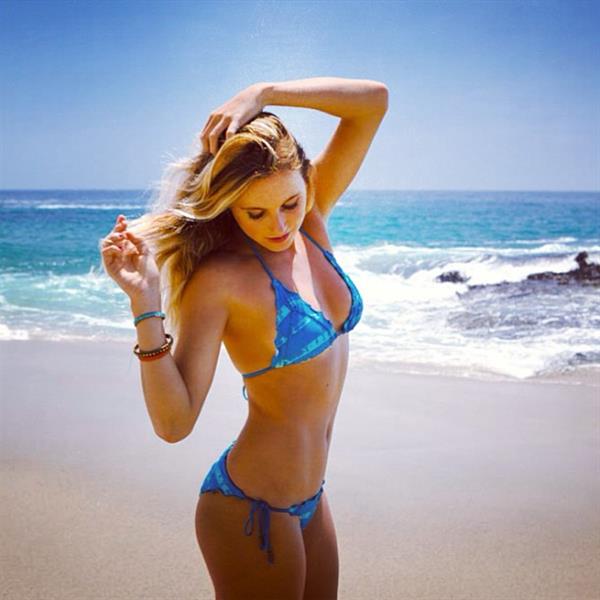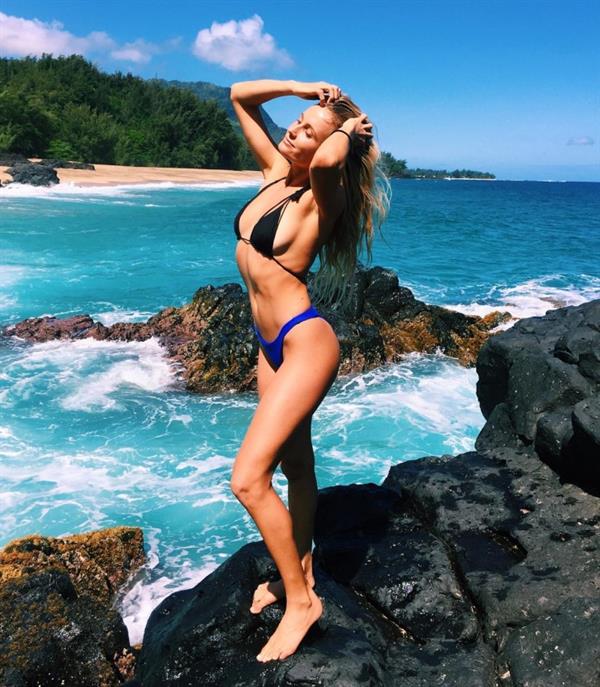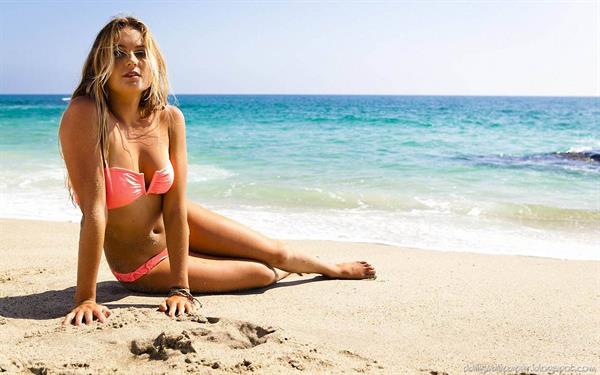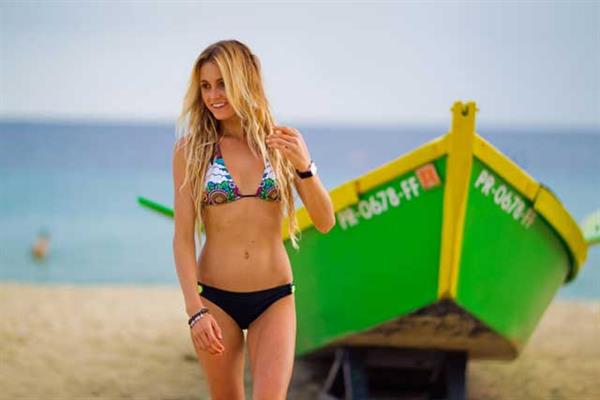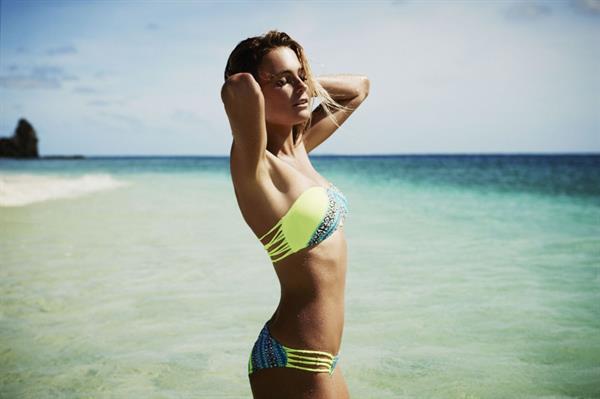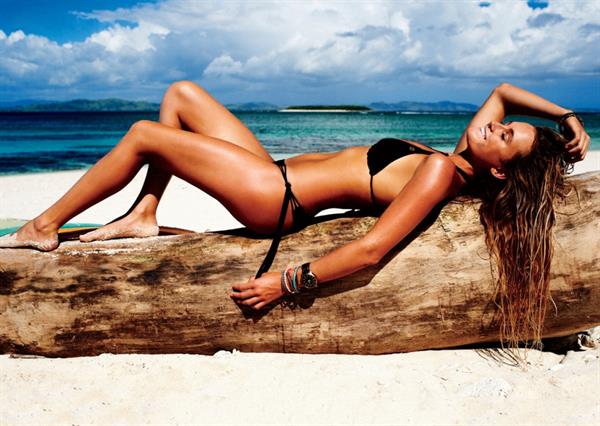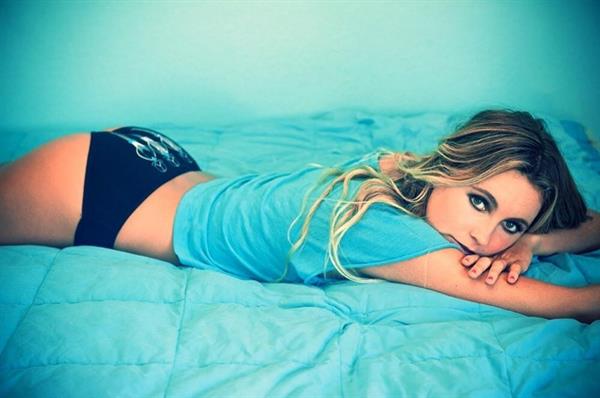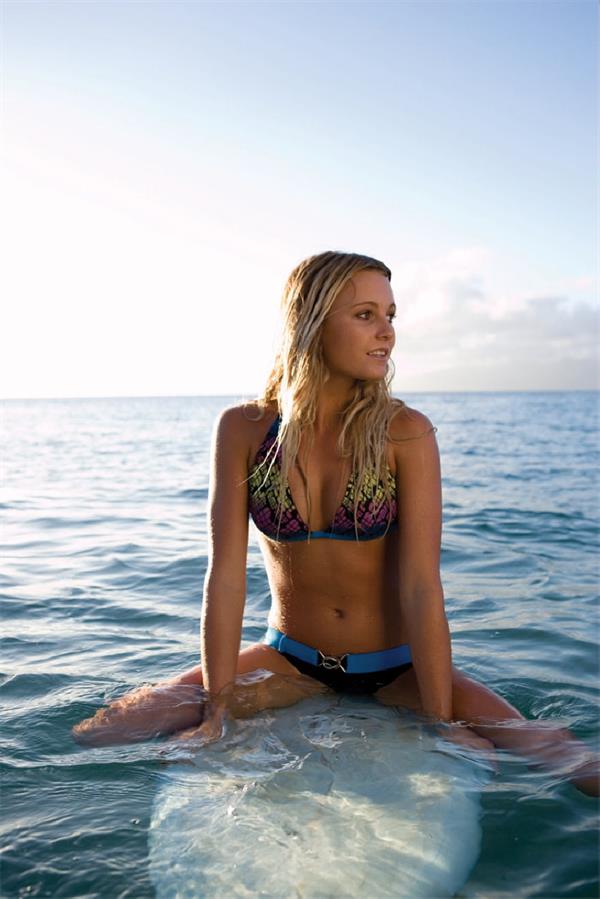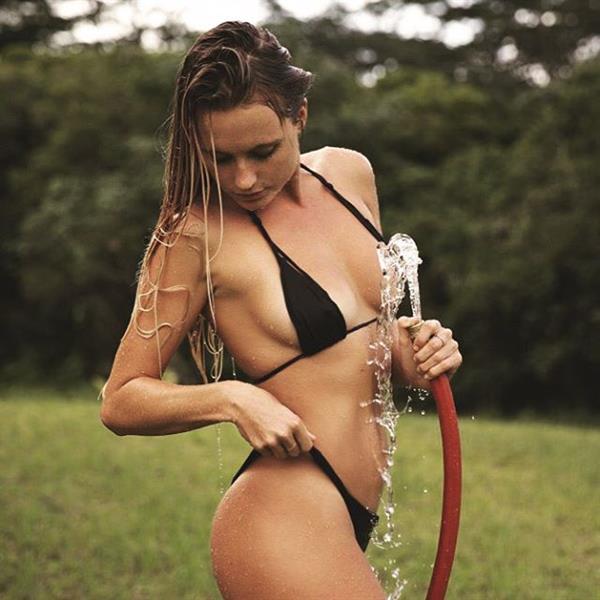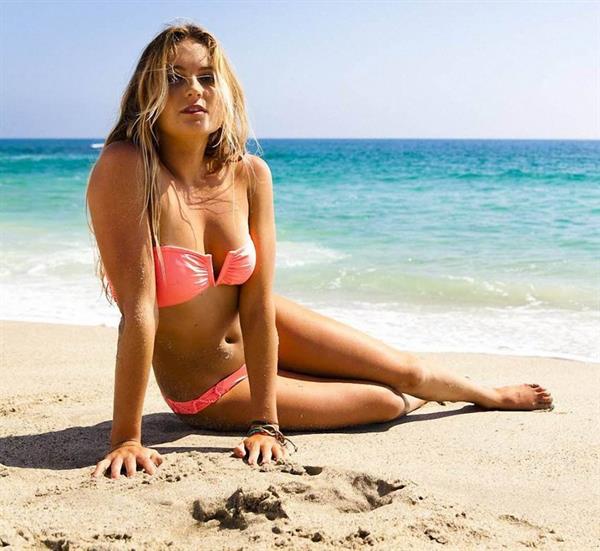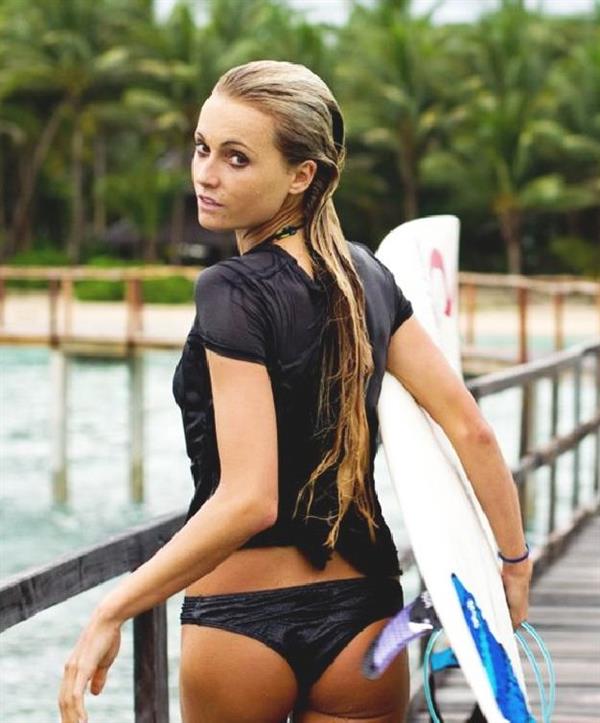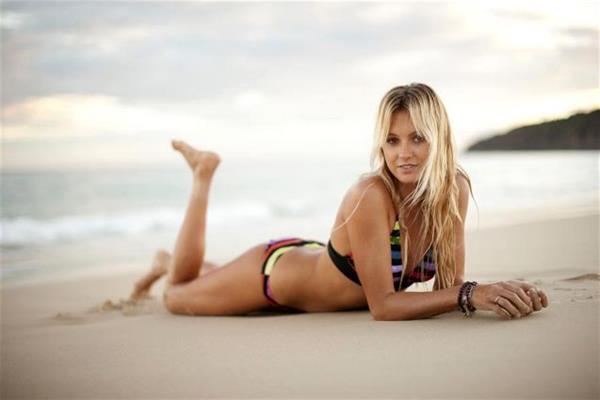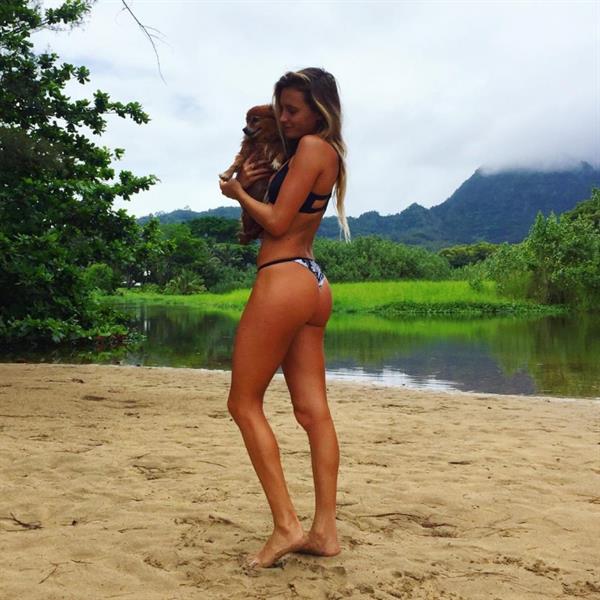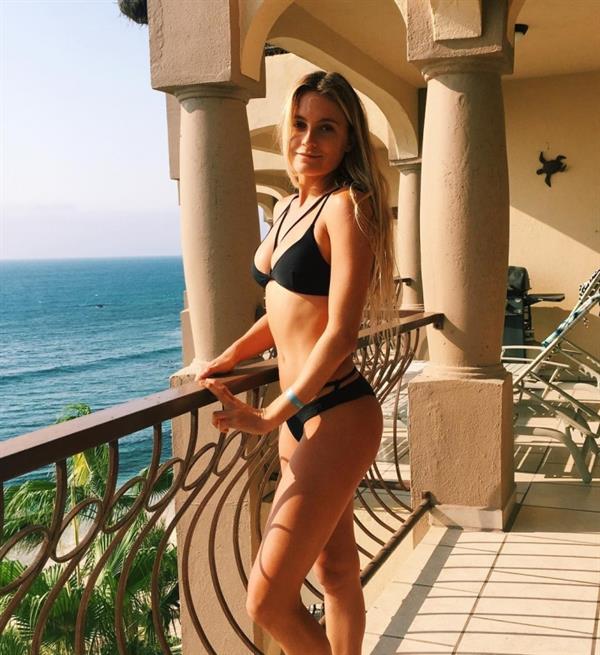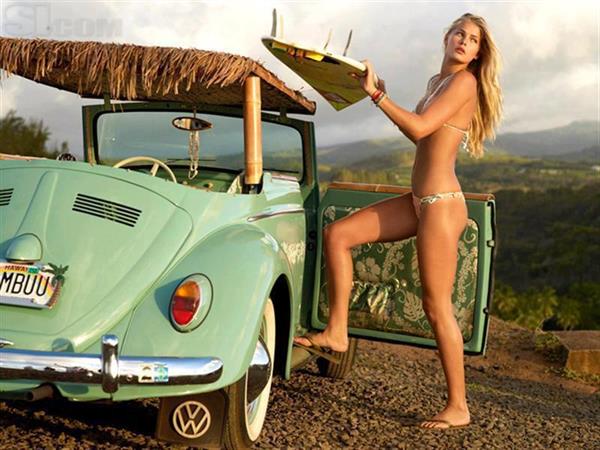 If you can't get enough of these pics, here's more.