If you don't find Krystle Lina hot, well, you need some good ole counseling.  Oh, her curves are as dangerous as a back alley at 3 in the morning.  She is sexy and no one can deny that.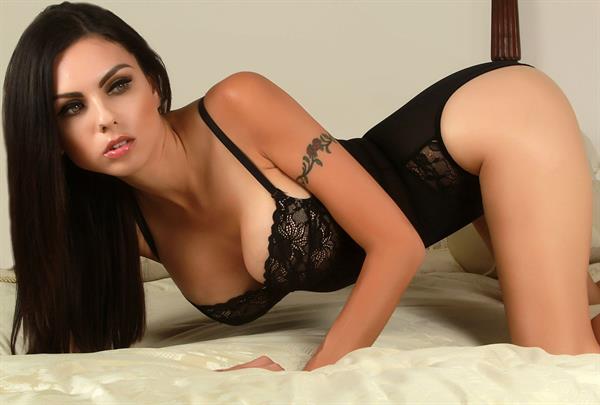 This timeless babe will surely make you go looking for her videos on YouTube. And yes, she would stick with you until maybe another one of our Timeless Tuesday features.  So for now, enjoy this article and especially the gallery after it.
Who is Krystle Lina
Krystle is an American model who was published in top magazines such as Maxim and Playboy and has also done some TV hosting for red carpet events and worked in radio for over 2 years.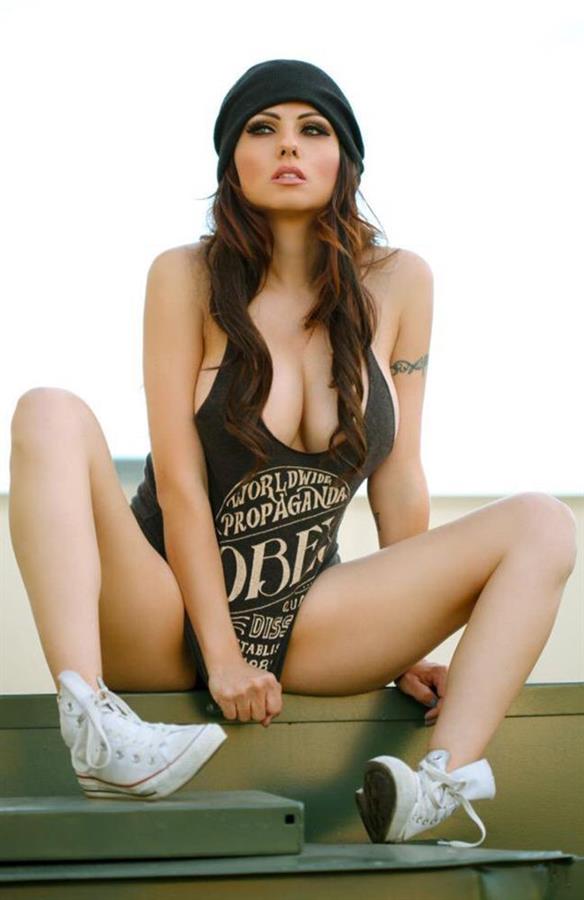 She is a well-known photographer as well, shooting some of Los Angeles' top girls including Vida Guerra and Jesse Jane.  Her work has been featured in Maxim, FHM, Sports Illustrated, and several tattoo magazines.  Aside from mainstream magazines, Krystle has also worked with major apparel lines such as Guess, Metal Mulisha, One Industries, and CCM.
Her Early Life
Krystle Marie Holman was born on October 26, 1982, in Los Angeles, California.  She grew up in Southern California with three older siblings.  She was considered somewhat of a class clown growing up but was always somewhat of an artist as well.  She started off writing stories and putting together small plays with friends, and made movies for school projects.  During college, she got a job in cosmetics as a makeup artist at the MAC counter, where she met a friend working in entertainment who encouraged her to model and started introducing her to contacts.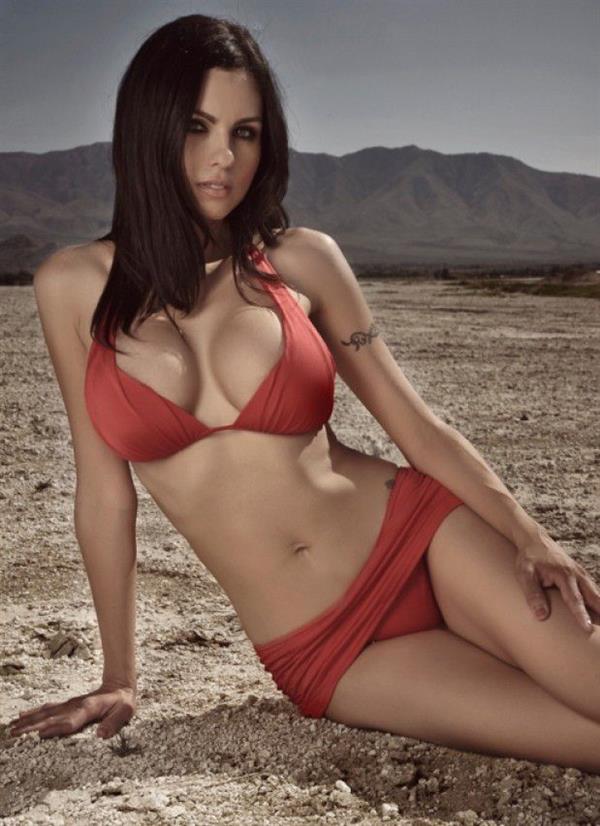 Career Start
Krystle started off as a makeup artist working at the MAC Counter and was discovered to become a model.  In her modeling career, Krystle has been published in Playboy and Maxim.  She has also been featured three times on the Sports Illustrated website, as well as FOX Sports.  The photographer initially gained her success while hosting her own segment on The Playboy Morning show for about a year, as a resident photographer shooting the Playboy Model of the month.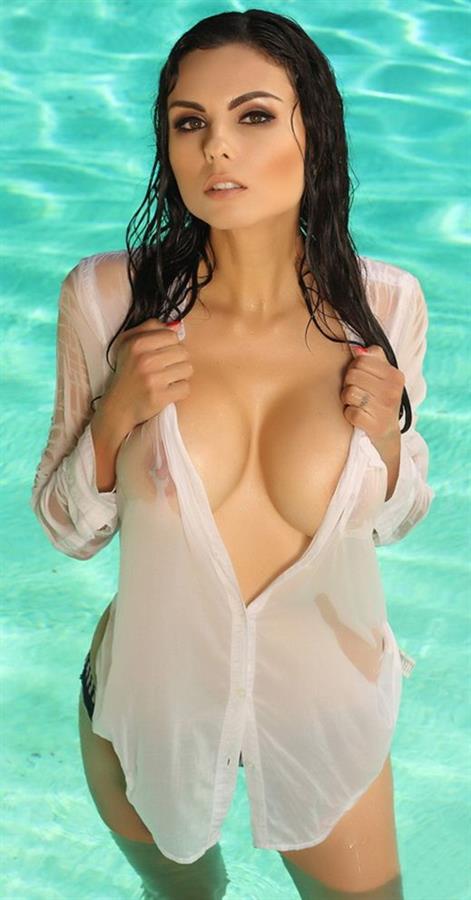 Krystle was one of the first models to have an international interactive radio show.  Interactive meaning you could watch the show live, chat with her in a chat room, and make live calls to her during the show.  The show was live every week, and available for podcast on iTunes.  Krystle has also appeared in few small roles in comedic films and worked as a red carpet host interviewing some of LA's hottest celebs.
Facts and Trivia
She has worked with rap artists Bone Thugs N Harmony, star Jesse Jane, and the famous Vida Guerra.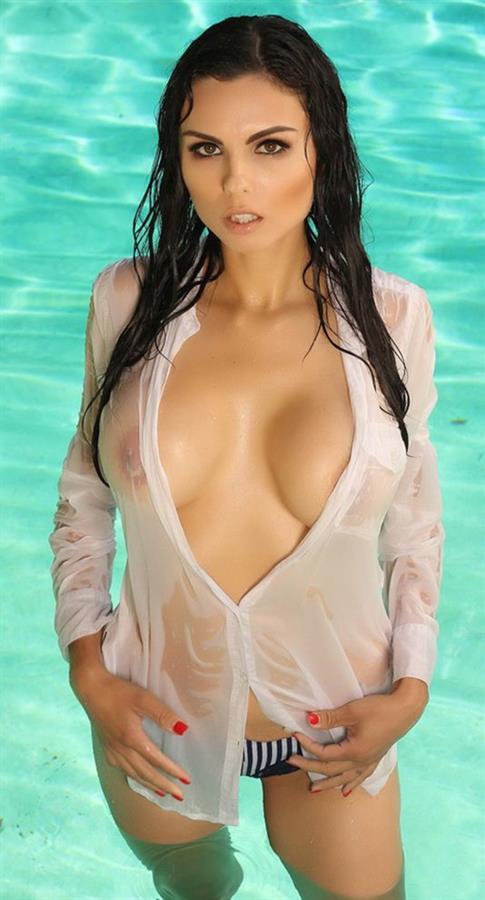 As for what she likes in a man…
"The most important things for a man to possess for me is a strong character, a good head on his shoulders, ambition, a good sense of humor, and a good heart."
Krystle Lina Photos
Join her over 1.6 million followers on Instagram for her latest shoots and personal uploads.
And don't forget to visit our Krystle Lina page for more of her curvaceous goodness.