A living doll is what Loren Gray is.  Just marvel at her uber-cute looks.  Oh, and she's pretty hot as well as she's cute.  And yes, again…  we totally love that combination.  And so again, look at this fine specimen…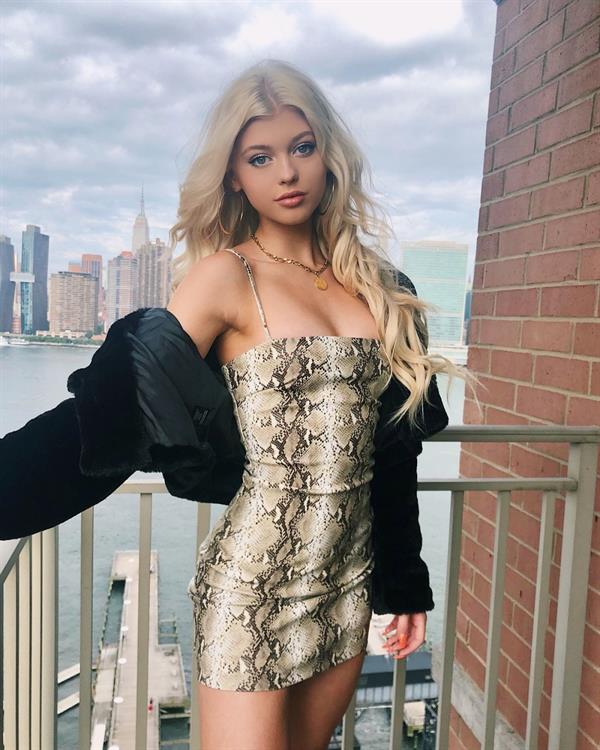 Ugh, there's not a band square inch of her, is there?  You just want to look at that beauty all day.  Her physique is just something, huh?  Like the body of those super sexy video game characters…
Who is Loren Gray
Loren is an American singer and social media personality who first became famous for her TikTok account.  She is also an actress, model, and dancer.  In March 2018, she signed with Virgin Records and she released her first single "My Story" later that year.  She's also the host of her own Snapchat show Glow Up.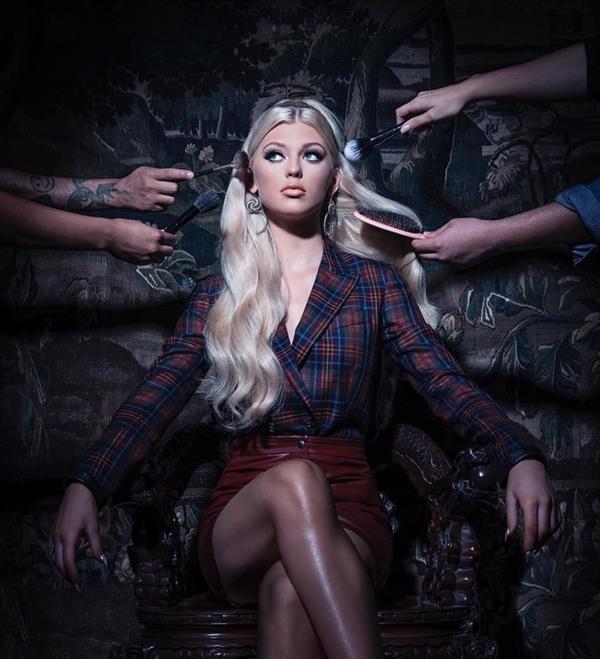 Her Early Life
Loren Gray Beech was born on April 19, 2002, in Pottstown, Pennsylvania.  She claims to have been bullied in the 6th grade which forced her family to move to Los Angeles, California.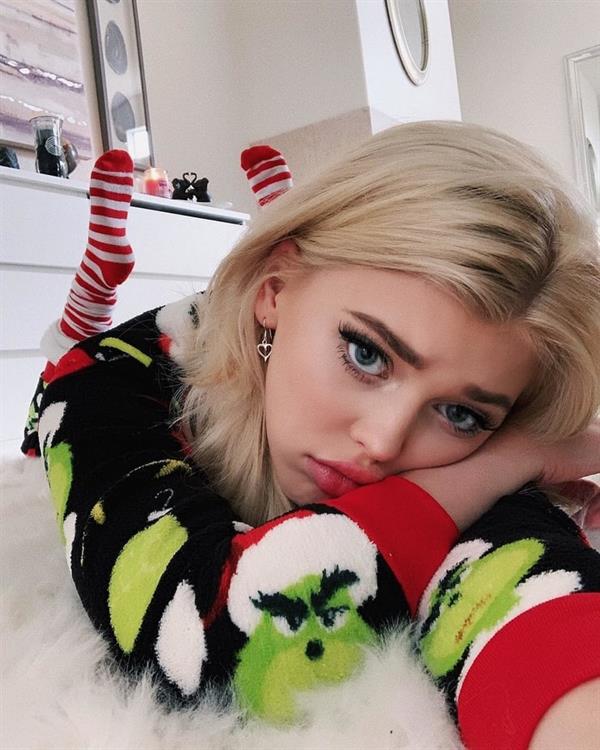 Career Journey
Loren Beech has attained a large following, which has grown manifold ever since she first became active on social media.  Her interest in music and knowledge of popular trends is showcased in her videos and the content she creates for TikTok.  Her keen sense of fashion and her confident yet elegant personal style have made her a rising figure on social media.  She is extremely youthful, with a sense of adventure and a love of travel.  Her videos feature travelogues and some skits as well.  She has a natural ability to reach out to viewers and an easy sociability.  She also shows off her humorous side and sense of fun in pranks and challenges featured in her videos. Loren Beech has collaborated with a number of YouTube stars, and has created a collaborative channel called Our Journey.  She collaborates with partners like Baby Ariel, Brennen Taylor, Mario Selman, Westan Koury, Zack Clayton, and ItsNickBean.
In 2017, Loren appeared in English pop singer HRVY's music video for "Personal".  The following year, she signed a record deal with Virgin Records before releasing her debut single "My Story" in August, which she says is based on a friend who "kept falling in love with the wrong people".  In November 2018, she released her second single, "Kick You Out", which was written and produced by herself and Ido Zmishlany, and was described by Billboard as showing "the true highs and lows that come from being in love".  Her third single, "Queen", an empowering anthem produced by herself and Captain Cuts, was released in December 2018.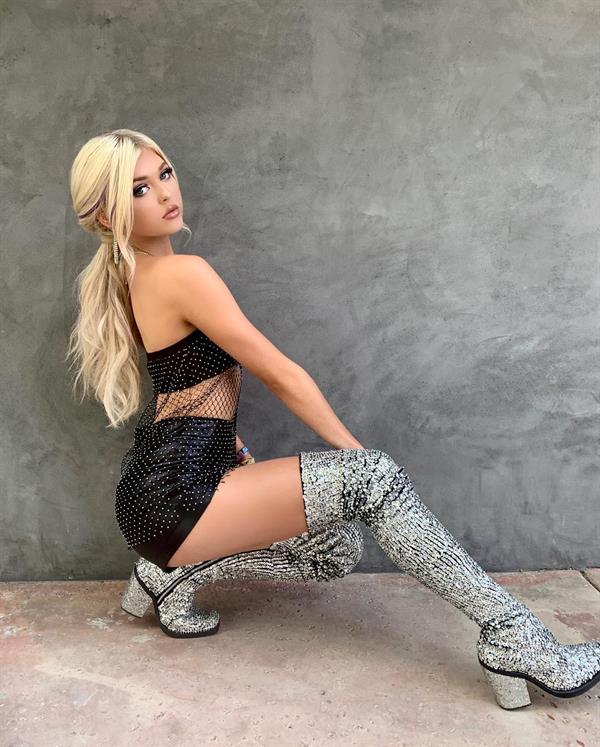 Loren was featured on Lost Kings' single "Anti-Everything", released on January 11, 2019. On April 4, 2019, Loren Gray released two new singles – "Options" and "Lie Like That". She teamed up with Captain Cuts (Walk the Moon, Halsey, The Chainsmokers) to write and produce both tracks, bringing in collaborators Nija (Jason Derulo, Chris Brown) on "Options" and Australian artist Ivy Adara on "Lie Like That".  On May 17, 2019, Loren Gray released a new single titled "Can't Do It" featuring American rapper Saweetie.  It marks her first single as a lead artist to feature another artist. After taking almost a year break from releasing songs, she released a new single titled "Cake" on May 13, 2020.
Facts and Trivia
On December 3, 2020, Loren launched her very own jewelry brand, "&always".  She had been working on the brand a year prior to release.  When first launched, the brand released two editions: The Starlet Mirror Edition and Otherworld Edition.
She cites Eminem and Justin Bieber as her favorite artists.
Loren registered for Twitter in March of 2013 and signed up for YouNow in June of 2014.  Musical.ly was introduced as an app in 2015 and she was one of the first social stars to grow an immense following on the platform.
She has been featured by Teen Vogue and Seventeen Magazine.  In 2016, she received award nominations at the People's Choice Awards, the Teen Choice Awards, and the VMAs.  She has more than 21 million followers on Instagram and more than 3.8 million subscribers on YouTube.  She has also been known on social media as Loren Beech.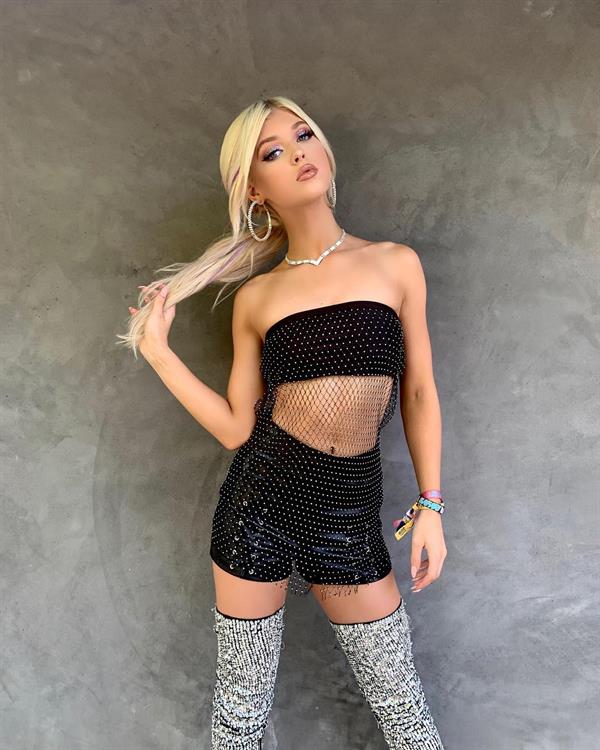 Loren was part of the 2017 Spring DigiTour lineup alongside Nathan Triska, Tyler Brown, Blake Gray, and HRVY.
Her father runs an Instagram account called reallylorensdad.  She has a half-sister named Jordan.  Loren has a dog named Smudge Pom and previously had a dog named Angel Pom who passed away in 2019.
She dated Ian Jeffrey from late 2018 to early 2019.  In 2020, she began dating DYSN.
Loren has dated fellow Musical.ly (now known as TikTok) star Whynot_Joey.  She began dating Juwany Roman in 2016.  Loren has an interest in acting and modeling and has undertaken a number of projects.  She is originally from Pennsylvania. Loren is always stylish and confident and can be quite humorous and unique in her insights and expressions.
Her Body Measurements
Loren stands 5 feet, 8.5 inches and she rocks a 34-25-35 (32B bra size) figure.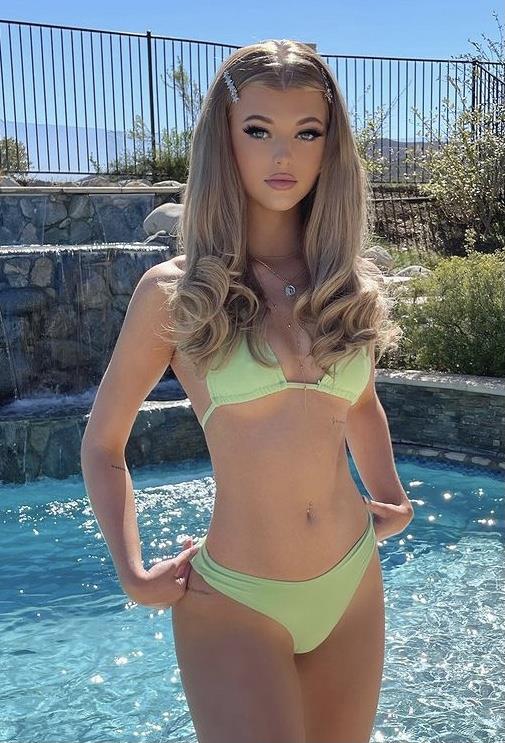 Loren Gray Gallery
Join her over 21.8 million followers on Instagram for her newest posts.
Also, do visit our Loren Gray page for more of her gorgeous photos.