Jilly Anais is a babe that could totally turn heads. Just imagine seeing her at the park…  or better, sporting a skimpy swimsuit at the beach.  Man, you would totally forget whatever it is you are currently doing and just shamelessly stare at her.  And you'd probably whip out your phone to just to capture a shot or two.  You know, like "save as jpeg" for later use.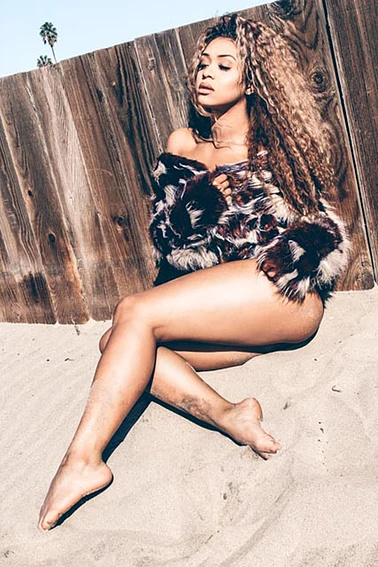 Now, before we go that whatever it is you're going to do with her super hot photos, how about we get to know her a little more?
Who is Jilly Anais?
Jilly is an American actress, model, and rising pop artist with a debut single called "The Juice," which was a part of her debut EP of the same name.  The EP was co-written and produced by the LA Production duo The Invaders.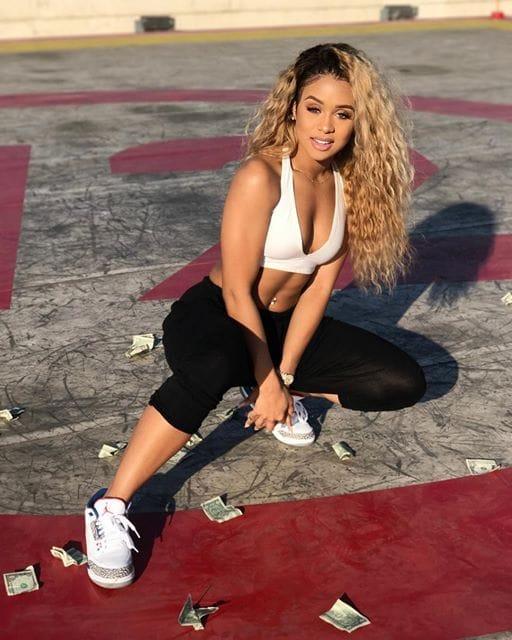 Her Early Life
Jilly Anais was born on January 2, 1996, in Houston, Texas.  She is of Jamaican ancestry.
Jilly began honing her creative skills right from the age of two.  She began taking ballet dancing lessons and exhibited her skills as a ballerina for the next three years.  When Jilly Anais was five, she enrolled at the Ensemble Theater where she performed in near countless productions, and oftentimes as the lead for eight consecutive years.  As a student of Premier High School in North Houston, she was part of the main cast for several plays.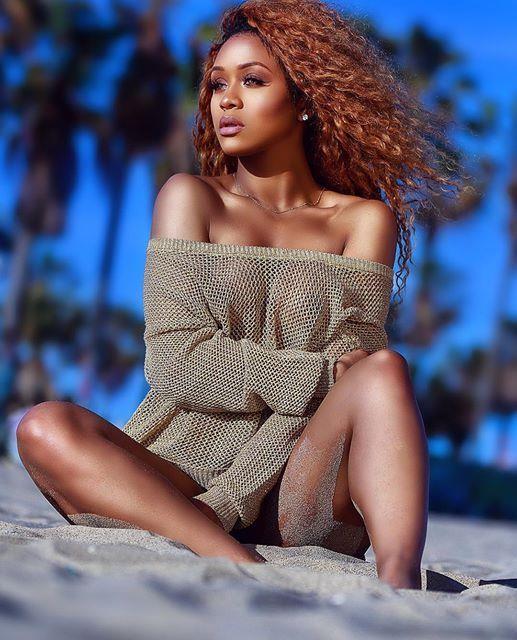 While attending college, she participated in 'competitive dance' as well as 'competitive cheerleading'.  Her exceptional boogieing and ballet skills that she had nurtured as a child helped her to bag the highly prized solo spots.  She served as a varsity cheerleader and competitive cheerleader for four and five years respectively.  Jilly was a vivacious and energetic girl, taking part in the sporting disciplines of soccer, basketball, and volleyball during her school and college years.  She captained starting lineups on several occasions, earning kudos from team members as well as coaches for her sporting skills.
Jilly spent the first 18 years of her life in her hometown before moving to Los Angeles for furthering her professional career.
Career Journey
In 2009 when Jilly was all of 13 years old, she signed a contract with Page Parkes Modeling & Acting Agency.  She was featured in commercials for 'Dance Spirits and Dance Academy', 'Sakowitz Furs', 'Sports Authority', and 'Academy'.  She took part in a beauty contest for the first time was declared the winner of 'Miss Teen Houston 2010-11' in her debut attempt to vie for the top spot in the beauty contest.
It was in 2014 that she took the momentous decision of relocating to Los Angeles from her hometown to boost up her career and the move proved to be a turning point in her life.  She took acting lessons in multiple finishing schools to sharpen her rendition skills.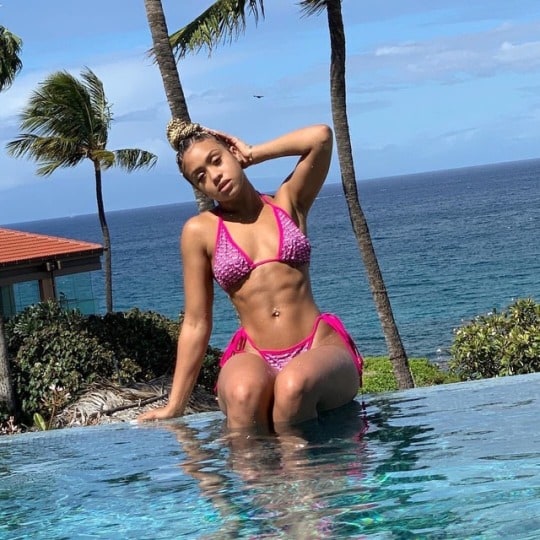 Her debut single, 'The Juice' that she co-composed with 'The Invaders' was commercially released in February 2015 to promote her first EP with the same title that was launched shortly after.  The EP contained tracks such as '9 Lives', 'Lucky Girl', 'Danza', and 'Tough Love.'  Also in 2015, Jilly collaborated with Troi Irons, a Los Angeles-based songstress for scripting the single, "Afterparty".
Acting Career
Jilly Anais earned acclaim for her noteworthy cameos in Demi Lovato's music footage, 'Cool for The Summer,' Kevin Hart's 'Real Husbands of Hollywood', and Morris Chestnut's 'Rosewood'.
Since 2013, she has made guest appearances in a few TV episodes and talk shows.  She starred in an episode (All Rumors are True) of the TV series, 'East Los High' in 2013 and in 2016 appeared as a guest on the talk show, 'Women Talk with Meosha'.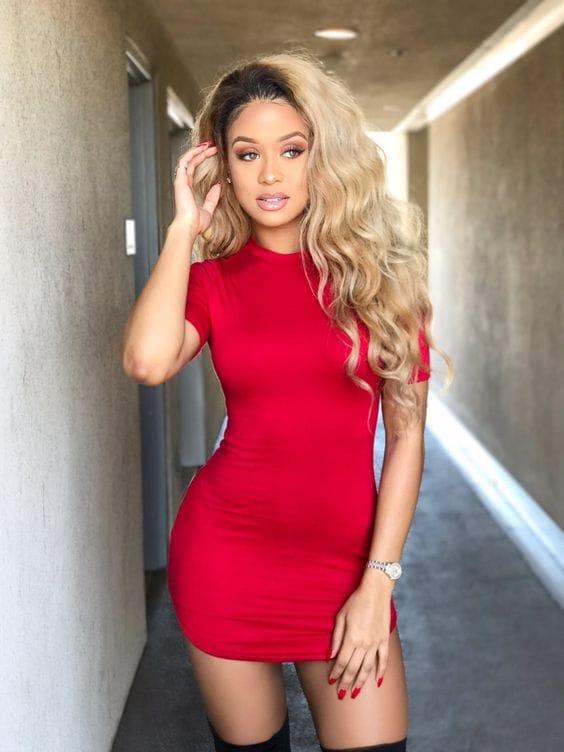 Jilly was featured in an episode of the television series, 'Freakish' titled, 'Weakness' in 2016.  She is portraying the character of Missy in a drama film, 'God Send' which is still in the production stages and is expected for a late 2017 release.
Facts and Trivia
Jilly dated NBA guard Dejounte Murray up until late 2018.  She then began dating NFL quarterback Deshaun Watson in 2019.
She considers Michael Jackson, Janet Jackson, Beyonce Knowles, Madonna, and Aaliyah as her chief inspirations.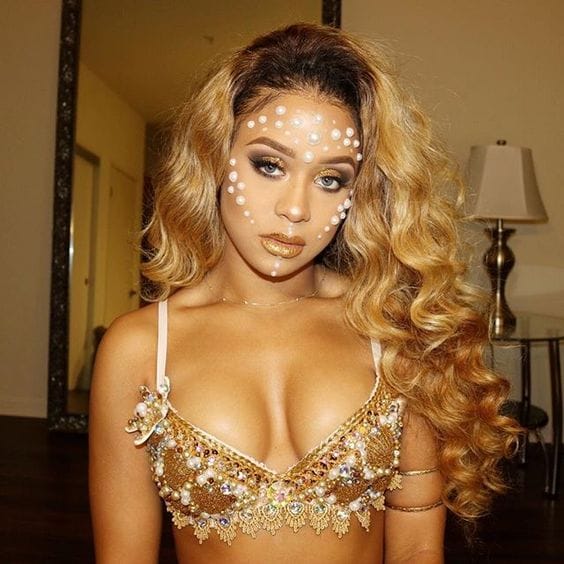 Her Body Measurements
Jilly Anais stands 5 feet, 5 inches and rocks a 32C-24-35 figure.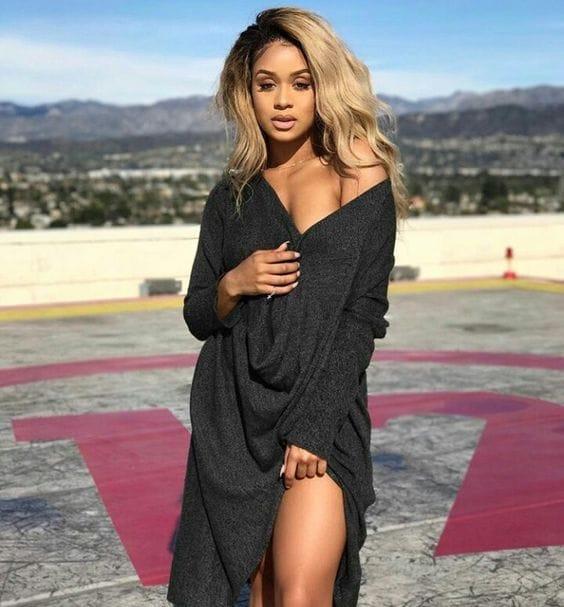 Jilly Anais Photos
Join her over 2.6 million followers on Instagram for her newest personal posts.
And don't forget to check out our Jilly Anais page for more of her gorgeous pictures.