Inks, a hot body, and a gorgeous face.  Can't go wrong with having those 3.  Man, a woman would totally be a head-turner with those 3.  And Angela Mazzanti here has got that.  A good amount of beauty and an equal amount of ink on her killer body.
Oh, yes…  You will spend a good amount of time on her gallery.  That, I'm pretty sure of.  But before you go ogling at her hot photos, how about reading about her first?
Who is Angela Mazzanti?
Anglea is an American rapper, social media influencer, and model.  She entered Maxim's Finest competition in 2017 and is currently signed with Ghostcraft Music, where she has released two singles under Brian Perera's record label Cleopatra Records before leaving them in July 2019.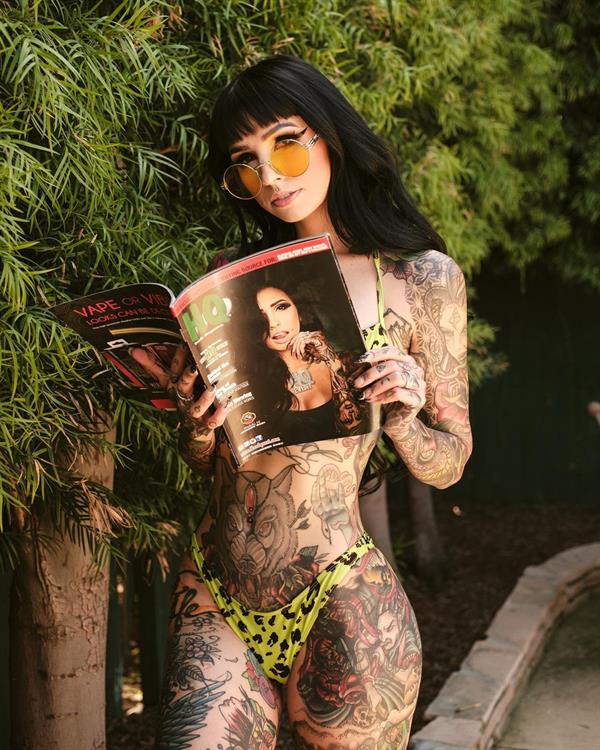 Her Early Life
Angela Mazzanti was born on May 6, 1991, in California.
"I'm originally from Modesto California (Central Valley) but currently live in the inland empire in southern California."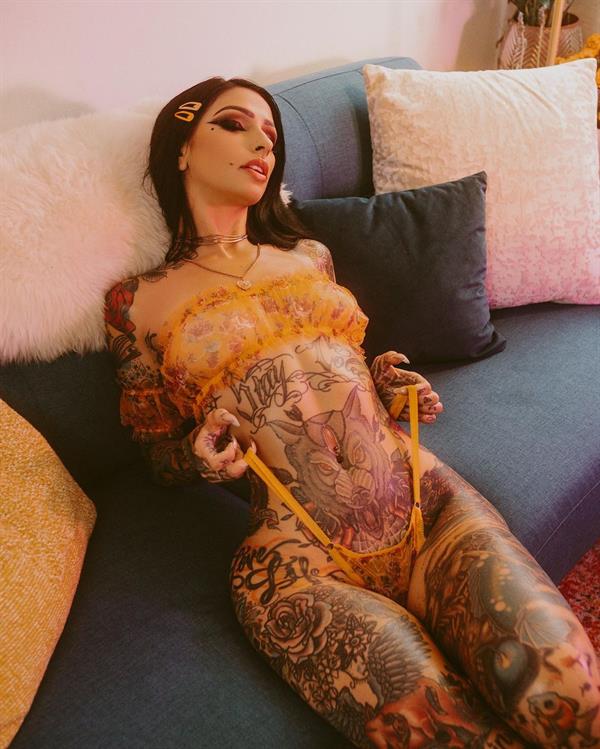 Her music journey started with the saxophone and drums before joining a metal band in high school, but she only began rapping when she was 19.
Career Journey
Angela has been modeling since 2009.  She was first spotted by music producer LX Xander, who signed her to his production company Ghostcraft Music.  On October 2, 2018, Mazzanti released her first single, We so Mob, featuring Rick Ross.  Her second single, The Greatest, featuring Caskey was released on April 19, 2019.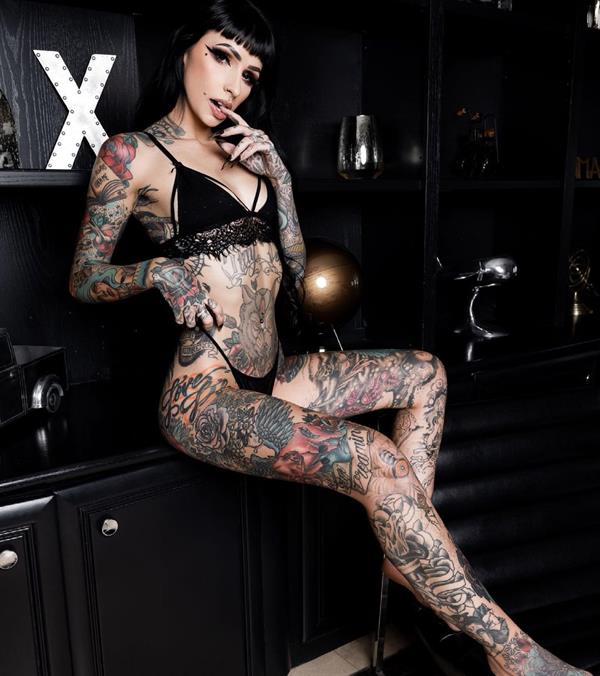 Facts and Trivia
Her first Instagram pic was of a drawing she was getting tattooed on her stomach.  It was posted in May 2013.
She is a fan of traditional and neo-traditional tattoos…
"My favorite has to be my palms or my stomach for sure working on finishing some other pieces that I currently have outlined and also adding in small pieces on the missing spots on my leg.  I probably don't plan to do the front of my face but I do have one sideburn tattoo I plan to keep my neck and my chest open though."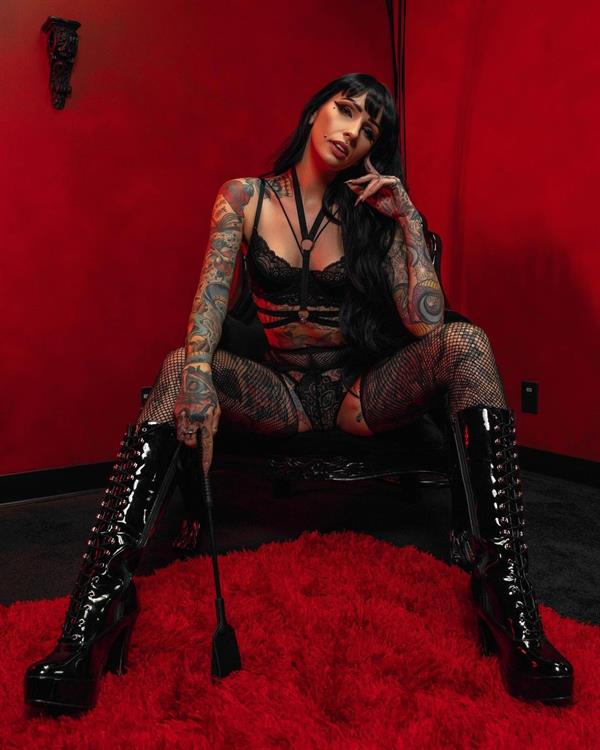 She is a renowned cannabis social media influencer.  Angela also hosted the fourth installment of the Kushstock Festival.
"I definitely think there's a lot of good that has come out of legalization but also a lot that needs to be changed the regulation of products was much needed because a lot of people didn't really know what they were getting which could end up being harmful if used for medical reasons but I think there's still a lot of work to do in the cannabis industry and a lot to fix."
Angela's perfected day is taking a time off and just go to eh beach and jet ski or go bike riding.  She also enjoys being outside with her dogs.
Angela Mazzanti Photos
Follow Angela on Instagram for the latest happening in her life.
And do visit our Angela Mazzanti page for more of her pictures.