From being Jackie Chan's leading lady to being the hottest in Devious Maids… Man, Roselyn Sanchez is truly a timeless hottie.  And at 48 years of age, you would still choose her over an IG bikini model.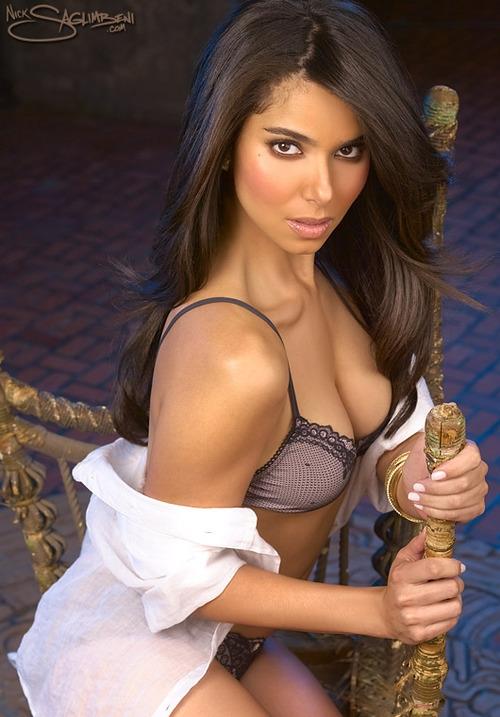 And we know that back then, you've been stalking her pictures.  Now, we're bringing back the hotness that once dominated your google images search.  Oh, you'll just love her again and again and again.  And you'll probably watch movies from the early to mid-2000s.
Who is Roselyn Sanchez
Roselyn is a Puerto Rican model, actress, singer-songwriter, and producer, who has garnered fame for portraying Elena Delgado in the CBS police procedural series 'Without a Trace' and Carmen Luna in the Lifetime comedy-drama 'Devious Maids'.  She has also starred in films like 'Rush Hour 2', 'Boat Trip', 'The Game Plan', and 'Act of Valor'.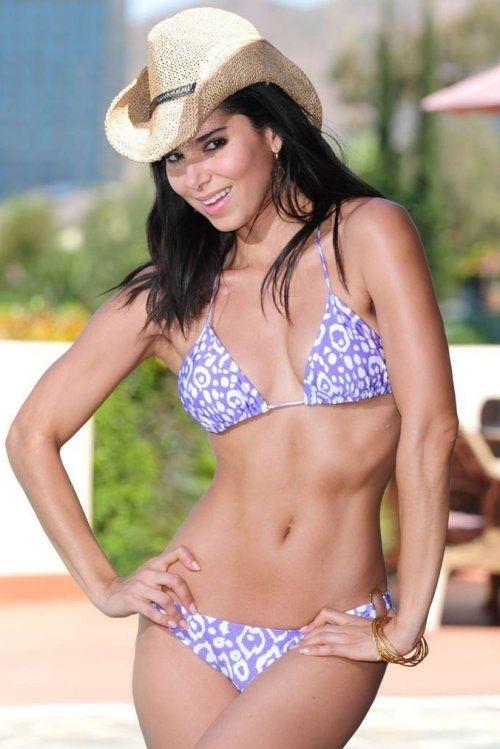 Her Early Life
Roselyn Milagros Sánchez Rodríguez was born on April 2, 1973, in San Juan, Puerto Rico.  She began demonstrating an interest in both dancing and acting when she was quite young and would often perform for her family.  Like her father and brothers before her, Sánchez studied marketing at the University of Puerto Rico.  However, she dropped out three years after enrolment and relocated to New York in 1991 at the age of 18.  There, she attended dancing, acting, and singing classes before returning to Puerto Rico.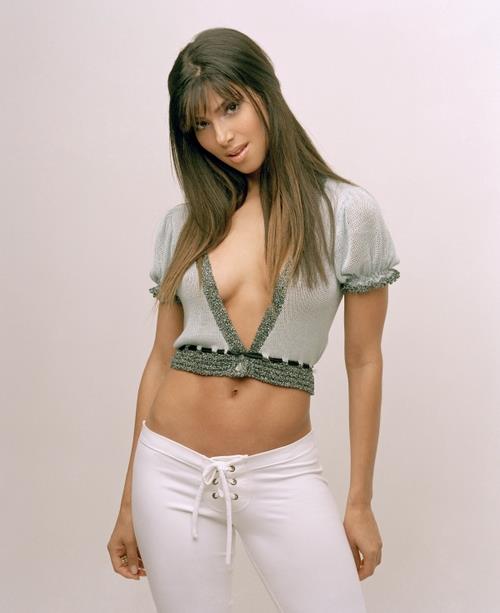 Career Journey
After Roselyn got back to Puerto Rico, she was cast in her first film, the 1992 adventure comedy 'Captain Ron'.  She gained initial fame as a dancer on her native island. Later, she served as the co-host of a variety show called 'QuéVacilón'.  In 1993, she became the winner of the Miss Puerto Rico Petite contest.  In the following year, she was named the Miss American Petite.  This garnered her international attention.
Between 1996 and 1997, Roselyn appeared in 25 episodes of the long-running CBS soap opera 'As the World Turns'.  The role helped her find a solid footing in the industry, and she went on to appear in the short-lived syndication drama series 'Fame L.A.' (1997-98).
She has been mentioned in several lists of beautiful women, including Maxim Magazine's "Hot 100" in 2001, 2002, and 2006; AskMen.com's "Top 99 Most Desirable Women" in 2005 and 2006; and FHM's "100 Sexiest Women" in 2005 and 2006.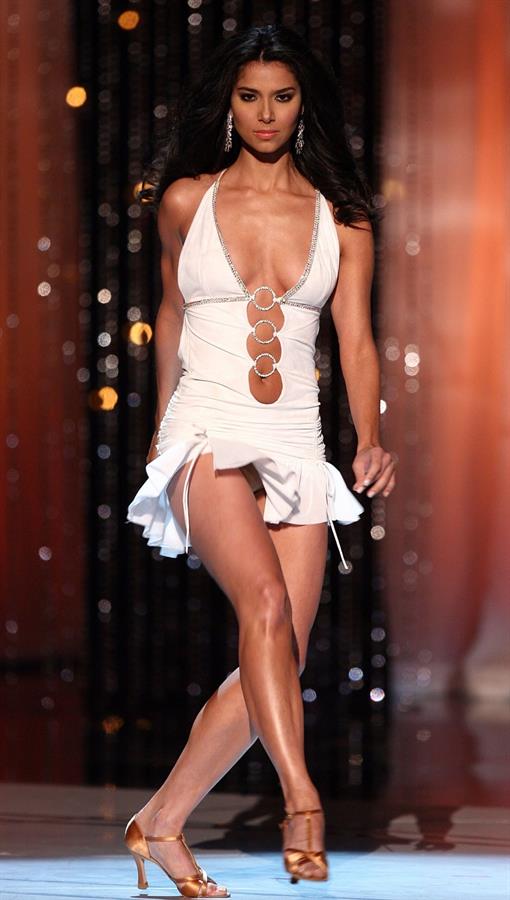 She shared screen space with Jackie Chan and Chris Tucker in the second installment of the 'Rush Hour' film series in 2001.  She also worked in 'Rush Hour 3', but her scenes were deleted.  In 2002, she played a dance instructor in the romantic comedy 'Boat Trip'.  Roselyn joined the cast of the CBS police procedural drama series 'Without a Trace' in the fourth season (2005) of the show, and her character, Special Agent Elena Delgado, quickly became a fan favorite.  She was part of the show until its cancellation in 2009.
In 2007, Roselyn worked opposite Dwayne "The Rock" Johnson in the family comedy film 'The Game Plan'.  In the 2012 action film 'Act of Valor', she played CIA operative, Lisa Morales.  From 2013 to 2016, she essayed the role of Carmen Luna in Lifetime's comedy-drama and mystery series 'Devious Maids'.  She is currently portraying the role of Gigi Mendoza in the ABC drama series 'Grand Hotel' (2019-present).
Roselyn won the ALMA Award for Outstanding Actress in a Drama Television Series for her performance in 'Without a Trace'.  She also won the Contribution Achievement Award at the 2018 Raul Julia Foundation Awards.
Music Career
On September 23, 2003, Roselyn released her first studio album, 'Borinqueña', through the BMG record label. It is comprised of 12 tracks, including 'Amor Amor', which features fellow Puerto Rican music artist TegoCalderón.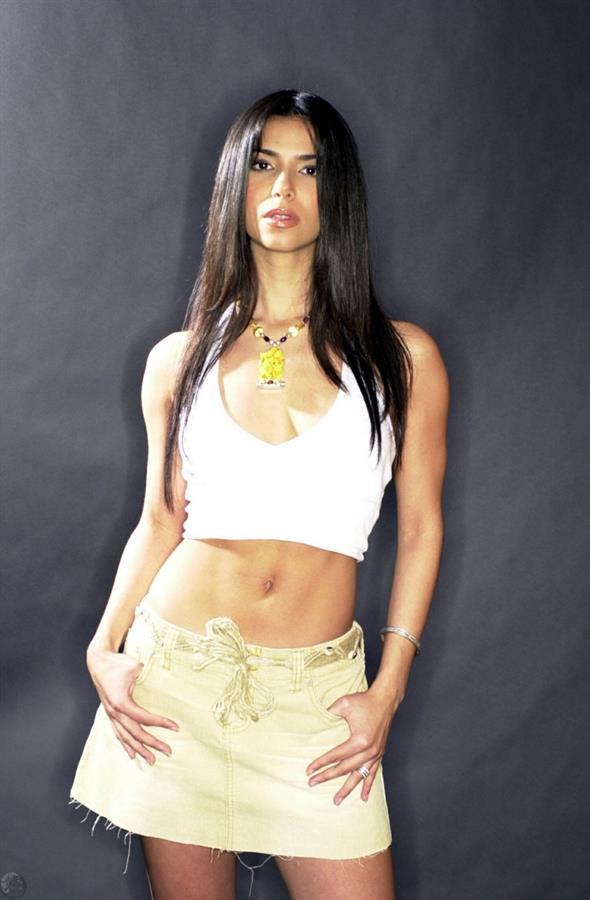 Roselyn received a Latin Grammy nomination for her music video "Amor, Amor."
Facts and Trivia
Roselyn has been married twice so far.  Her first husband is English actor, former boxer, and former model Gary Stretch, to whom she was married from August 9, 1998, to April 15, 2001.  Following their divorce, she began dating Puerto Rican salsa singer Víctor Manuelle, but she revealed in December 2005 that they had amicably parted ways.
Roselyn is an ardent supporter of animal rights, she is actively involved in PETA.  In 2006, she posed nude in a PETA ad in support of anti-fur campaign efforts.  She also serves as the spokesperson for the Fundación de Niños San Jorge, which has been set up to help sick children from impoverished families.
She was a model for the Puerto Rican comedy show Que Vacilon! in the mid-1990s.
Roselyn was Miss Puerto Rico Petite in 1993 and in 1994 won the international title of Miss America Petite.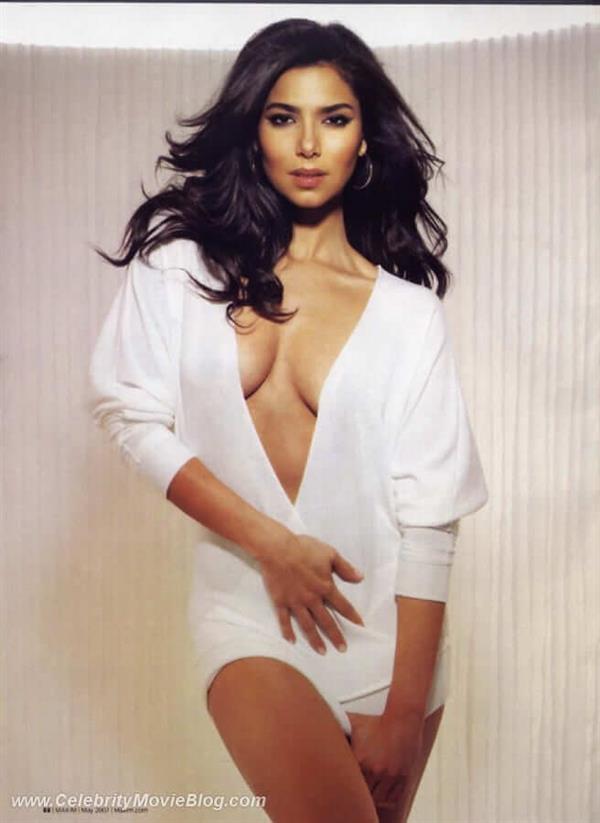 Roselyn studied marketing at the University of Puerto Rico but did not finish.
She was #50 in Stuff magazine's "102 Sexiest Women In The World" (2002) and was featured as #49 in Maxim Magazine's "Hot 100 of 2002" supplement.
Roselyn ranked as #100 in FHM's 100 Sexiest Women in the World 2005 special supplement and was ranked #70 on the Maxim magazine Hot 100 of 2008 list.
Roselyn auditioned for the role of Gabrielle Solis in Desperate Housewives (2004) but lost out to her friend, Eva Longoria.  Both actresses would go on to work with the creator of the show, Marc Cherry, on his and Longoria's series, Devious Maids (2013).
Returned to work less than 2 weeks after giving birth to her son Dylan in order to host the 2017 Latin Grammy Awards.
Roselyn wrote and produced her 2006 musical drama film 'Yellow'.  She has also produced the 2016 telefilm 'Death of a Vegas Showgirl'.
Her Body Measurements
This timeless beauty stands 5 feet, 5 inches and rocks a 37-24-36 (Bra size: 34D) figure.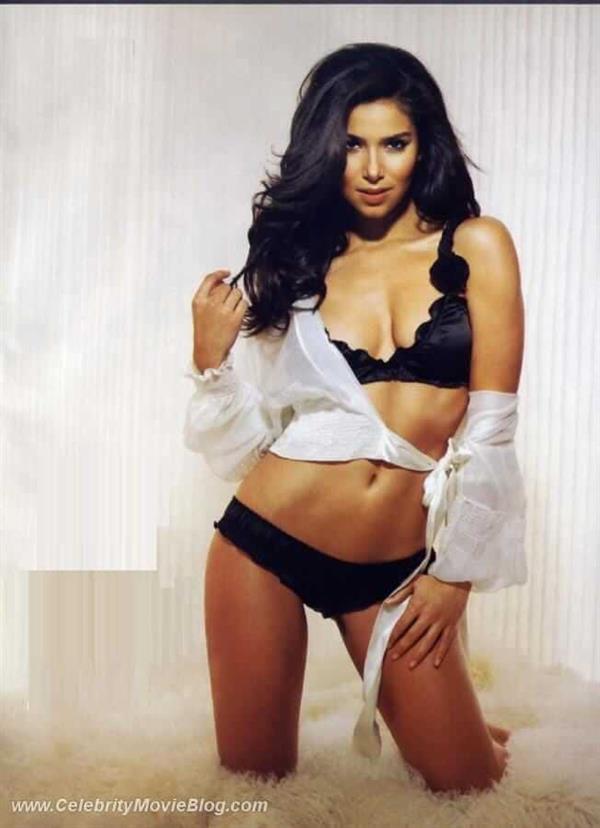 Roselyn Sanchez Photos
Join her over 2 million followers on Instagram for her latest lifestyle posts.
Also, do visit our Roselyn Sanchez page for an almost infinite amount of her.