A good number of you might remember jacking off to her during your high school days.  And after this entry, most of you will be doing that again.  Gaby Espino here is not in her early 40s but she's still as hot as the first time you saw her.  Maybe even more as she possesses a 'better experience' aura now.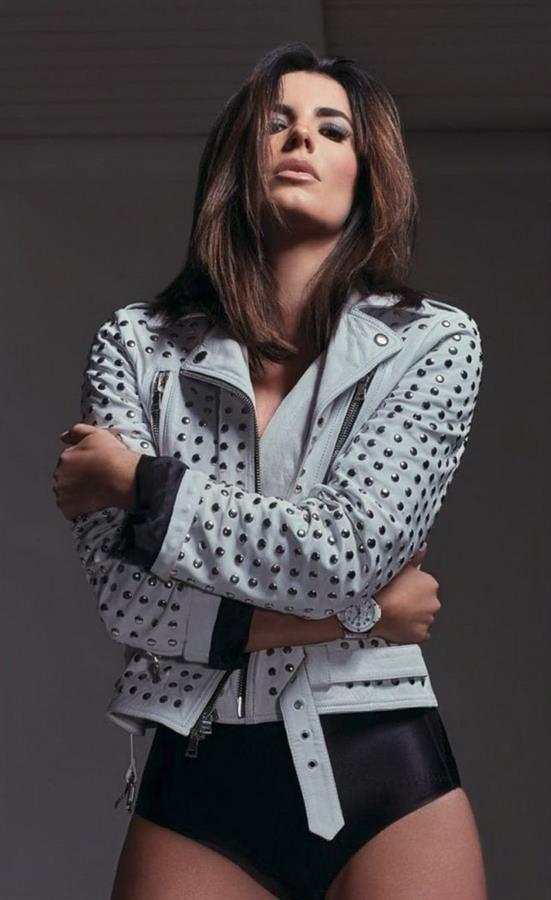 Yup, this talented Latina actress deserves a spot here as she's got the hotness that grabs one's attention…  Total attention.
Who is Gaby Espino?
Gaby is a Venezuelan actress, host, and internationally renowned entrepreneur.  She became one of the most recognized names in the entertainment industry in Latin America when she began a successful career in her native Venezuela, managing to stay current and on top, year after year in the United States.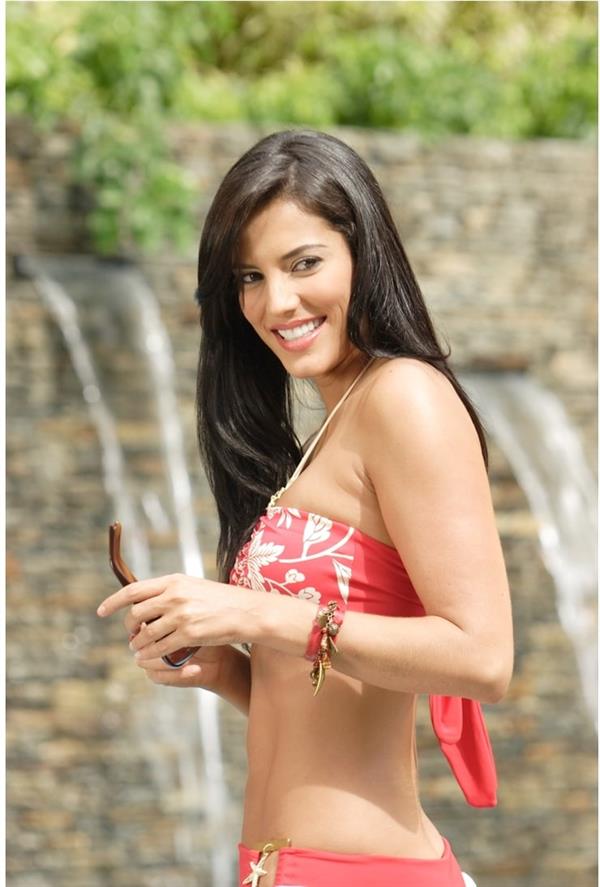 Gaby starred in "La Suerte De Loli" and the original Netflix series "Jugar con Fuego" broadcasted on Telemundo and has hosted shows such as "Billboard Latin Music Awards," and "Master Chef Latino."  She has participated in film's main roles in United States, Latin America, and Europe with "La Mujer de Mi Hermano," "Ellipsis," "Lusers," "He Matado a mi Marido", "Jesus de Nazareth" and the most recent production "No Es Lo Que Parece" Gaby has also participated in the 3rd and 4th season of "Señora Acero" and has been acclaimed as the main actress of the successful soap opera "Santa Diabla"'
She is currently (2021) Neutrogena's ambassador for the Latin market in the United States and for 9 consecutive years, she has been Spectrum's spokesperson, a leading communications company.
Her Early Life
Gaby Espino was born on November 15, 1977, in Caracas, Venezuela.  She is the daughter of a chemical engineer and a publicist. Her parents divorced when she was young.  She is the oldest of five children, she has a sister, Andreina, two paternal half-brothers, Gustavo and Mariano, and a maternal half-sister, Nelly.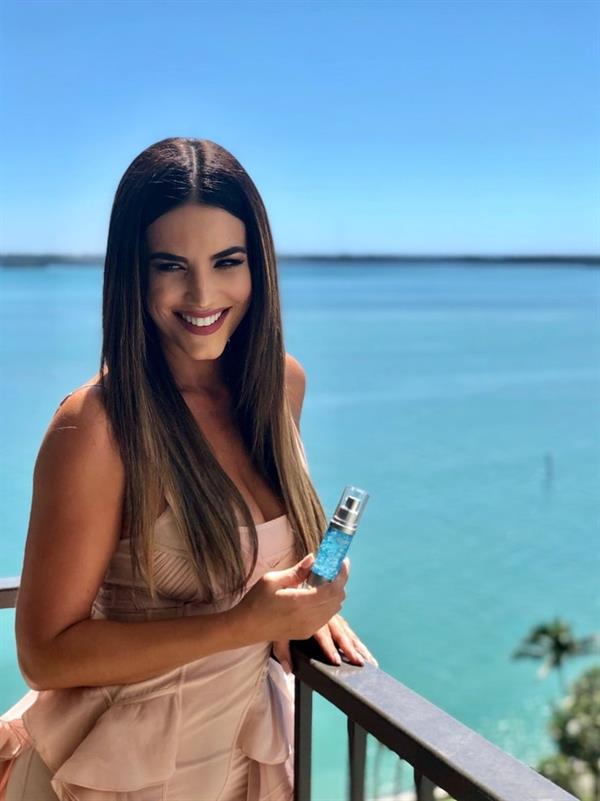 Due to her fascination with animals, she originally planned to become a veterinarian.  She later decided to study dentistry, but changed her mind and began studying public relations, before deciding to become an actress.
Career Journey
Gaby began her career at age 17 but she was a model first before earning her first television role as the host of Nubeluz, the most popular children's program in Latin America, and for twelve years she was the host of Sony's Entertainment program, "Lo Último".
Her first leading role was in the youth series "A Todo Corazón" in 1997, opening the doors to many opportunities in the world of acting and making her the leading actress of more than sixteen successful soap operas both in Latin America and the rest of the world.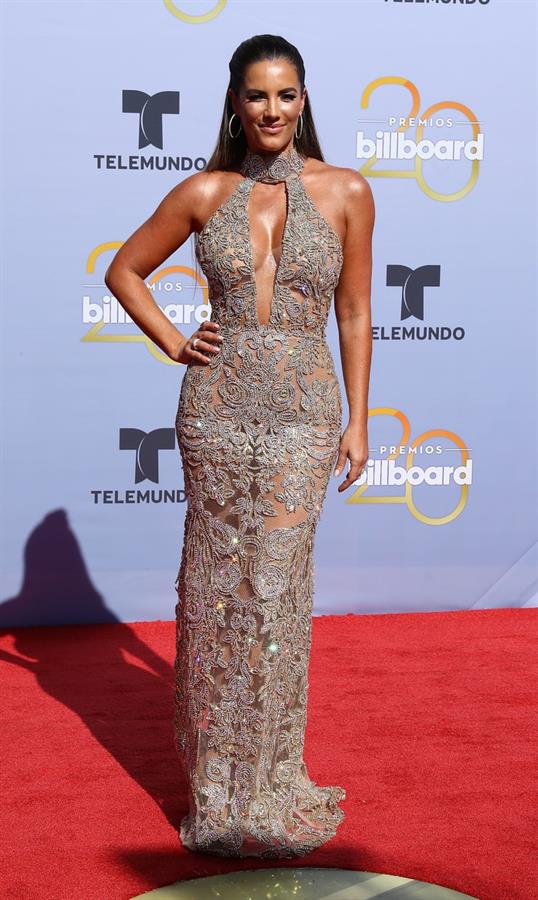 During Premios Tu Mundo 2014, Gaby received 5 awards including "Favorite Protagonist", "Fan Club of the Year" and "Soap opera of the Year", among others.
To get closer to her audience, in 2015 Gaby launched her website www.GabyEspino.com and her YouTube channel Gaby Espino TV, creating a strong and authentic communication channel with her followers.
Facts and Trivia
Gaby Espino married Venezuelan actor Cristobal Lander on June 14, 2007.  On July 9, 2008, they welcomed their first child, a daughter named Oriana Lander.
During the filming of Mas Sabe el Diablo in 2009, Espino was linked to her co-star, Jencarlos Canela.  In early 2010, Espino and Lander split and it was rumored that it was because of Canela and Gaby's relationship. Canela and Espino denied this and stated they were just friends.  Gaby reconciled with Lander in November 2010, but they later divorced in March 2011 and once again rumors suggested that Canela and Espino were dating.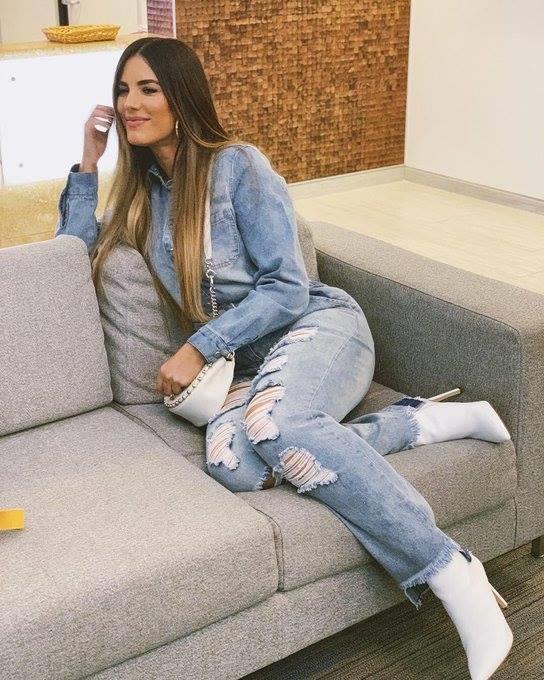 In September 2011, Canela and Gaby did a live chat over social networking site Twitter, where they confirmed they were in a relationship and announced that they were expecting their first child together.  Gaby gave birth to their son, Nickolas Canela Espino, on February 12, 2012. On August 26, 2014, both Canela and Gaby confirmed on their official Facebook page that they have decided to put an end to their relationship.
In 2016, Gaby was reported to be dating actor Arap Bethke.
Her Body Measurements
Gaby stands 5 feet, 9 inches and she rocks a 35-24-36 (36B bra size) figure.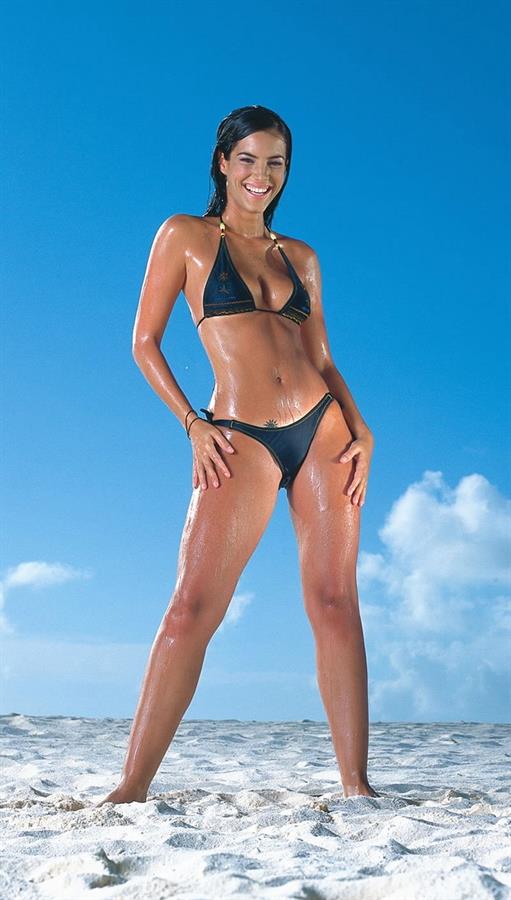 Gaby Espino Photos
Join her over 11.6 million followers on Instagram for the latest about her.
Also, do visit our Gaby Espino page for a good amount of her pictures.