Liu Wen is a force to be reckoned with in the modeling industry.  Heck, she should be on a hall of fame there or something…  Because what she achieved is just worthy of immortality.  Oh, wait…  it is already unforgettable.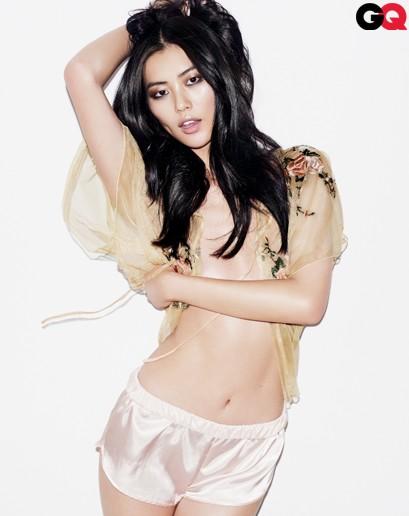 Yup, this woman is an inspiration to many.  She should be on a pedestal because apart from her super good looks, her posing talent is just remarkable.  So much that after going through this entry, you'd agree that she should be in a hall of fame or something.
Who is Liu Wen?
Wen Liu is an international fashion supermodel best known for her work as a Victoria's Secret lingerie model, Estée Lauder among other high profile brands.  Liu has appeared on the cover or has been featured in many international fashion magazines including Vogue, GQ, Allure, Numero, Harper's Bazaar, V, W among others.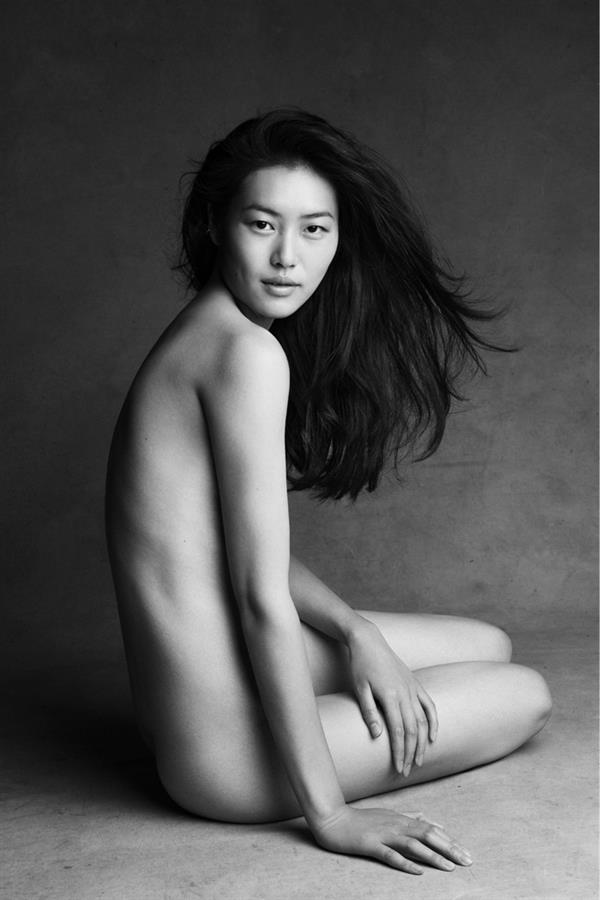 In 2012, The New York Times dubbed her "China's first bona fide supermodel".  She is the first model of East Asian descent to walk the Victoria's Secret Fashion Show, the first spokesmodel of East Asian descent for Estée Lauder, and the first Asian model to ever make Forbes magazine's annual highest-paid models list.  In 2017, she became the first Chinese model to ever appear on the front cover of American Vogue.  She is currently represented by The Society Management and is based in New York City.
Her Early Life
Liu Wen was born on January 27, 1988, in Yongzhou, Hunan, China.  In her teens, her mother encouraged her to be professional, eat well, and enter a modeling contest, which led to Liu's discovery.  Liu originally planned to work as a tour guide.  She entered the New Silk Road World Model Contest when she was seventeen which led to her getting work as a model.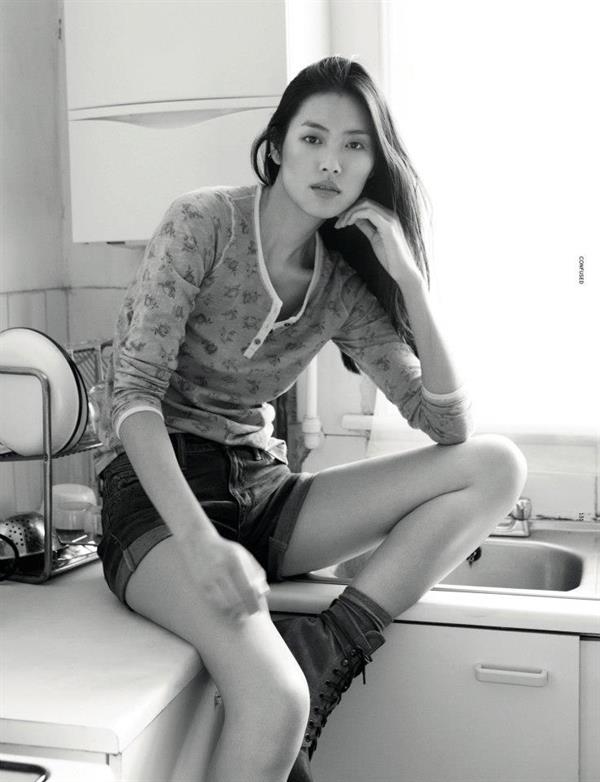 Career Journey
After winning the New Silk Road World Model Contest in 2005, Liu's professional modeling career began.  In September 2007, Liu caught the attention of the international fashion industry when she shot an editorial in clothes designed by Karl Lagerfeld and Viktor and Rolf and would later walk for both of those brands.  She was invited to Paris in 2008 to sign with an agency and participate in Paris Fashion Week.
In February 2008 she appeared in four fashion-related articles for Chinese Vogue.  She debuted on international runways in the same month, walking for Burberry and closing the fall Trussardi show in Milan.  The week after, she walked for Chanel, Jean-Paul Gaultier, and Hermès in Paris.  A year later in February and March 2009, Liu Wen appeared in 74 shows in New York, London, Milan, and Paris for the Fall 2009 ready-to-wear season — this was the highest number shown for a model in that season.  It also remains the record for the most shows ever walked by a model of Asian descent in a single season.  She followed that up with the Spring 2010 ready-to-wear season, walking 70 shows in the same four cities.  This statistic made her the second most booked model for the season following French model Constance Jablonski.
In 2009, Liu became the first woman of Chinese descent to walk in the Victoria's Secret Fashion Show.  Liu also participated in the 2010-2012 shows. She returned to the Victoria's Secret runway again in 2016.
In April 2010, it was announced that Liu along with Constance Jablonski and Joan Smalls would help to represent the cosmetics company, Estée Lauder.  In March 2012, The New York Times featured Liu Wen on the cover and in the main feature for their Style "T" Magazine's Travel Issue, and she was dubbed "China's first bona fide supermodel".  In the same year, she attended the Cannes Film Festival for the first time.  In Spring 2013, Liu Wen was dubbed one of "The New Icons" by H&M for her widely admired street style.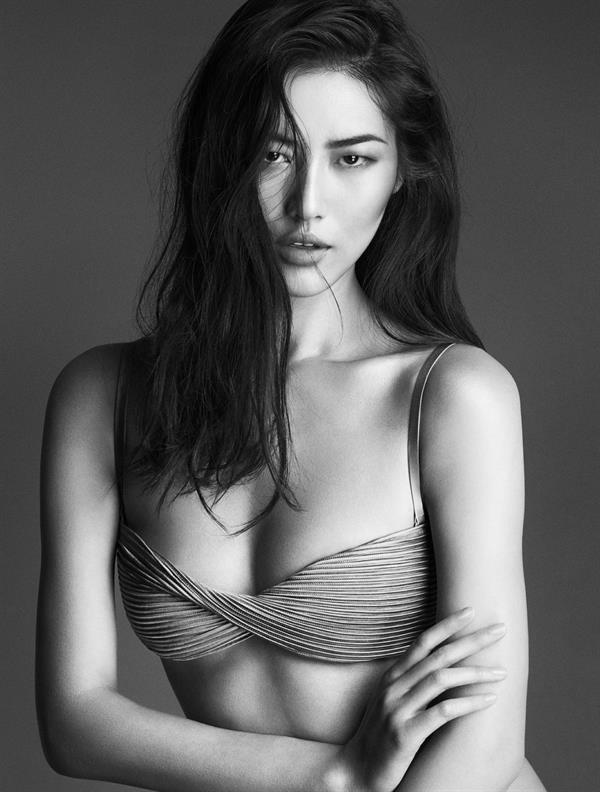 In 2013 she also became the first Asian to be in the top 5 on Forbes's list of the world's highest-paid models, as number 5.  She repeated the feat in 2014, with her salary rising from $4.3 million the previous year to $7 million. Also in 2013, Liu gained a rank of #3 on the Top 50 Models Women List by Models.com.  Liu is the highest-ranked model of Asian descent in history.
Liu Wen has garnered a heavy social media following on platforms such as Instagram and Weibo.  The immensity of her audience led American Vogue to dub her as a leader in the digital movement, saying in their April 2014 issue that "Liu also has, by far, the biggest social-media audience of any model".
In an April 2014 article about social media's rise in the fashion industry, American Vogue remarked that she had "by far, the biggest social-media audience of any model". Models.com dubbed her as the first-ever Asian "New Supermodel" in July 2014.  And in October of the same year, Liu became the first person in the world to showcase an Apple Watch on a magazine cover when she appeared on Vogue China's November 2014 issue.
In April 2015, she and South Korean singer Choi Siwon participated in a Chinese spin-off of the South Korean variety show We Got Married.  In 2017, Liu Wen became the first Chinese model to appear on the front cover of American Vogue for its 125th Anniversary March 2017 issue.
Facts and Trivia
In February 2018, Liu Wen posted a photo to describe the annual festive season on Instagram showed herself and Wendi Deng Murdoch with the English caption "Happy Lunar New Year!", which drew a large group of Chinese netizens accusing her of forgetting her Chinese roots, pandering to other Asian countries. Numerous other Chinese and international netizens defended her usage of the phrase.  As a result, she changed the English caption to "Happy Chinese New Year" later.
In the past, Liu has said that after modeling she might enjoy working as a stylist or, were the opportunity to arise, as an actress—she feels that modeling and acting have much in common.  She has stated that she knows that, as a career choice, working as a fashion designer or stylist would be "very hard work", but she is now more seriously considering becoming a stylist because she would like "to share her fashion style—tomboyish, vintage, and comfortable—with the world".
She is friends with fellow models Joan Smalls, Constance Jablonski, and Lindsey Wixson and fellow Chinese models Shu Pei, Du Juan, Fei Fei Sun, Sui He, Xiao Wen Ju
Her Body Measurements
Liu stands 5 feet, 10.5 inches, and rocks a slim 31-24-35 figure.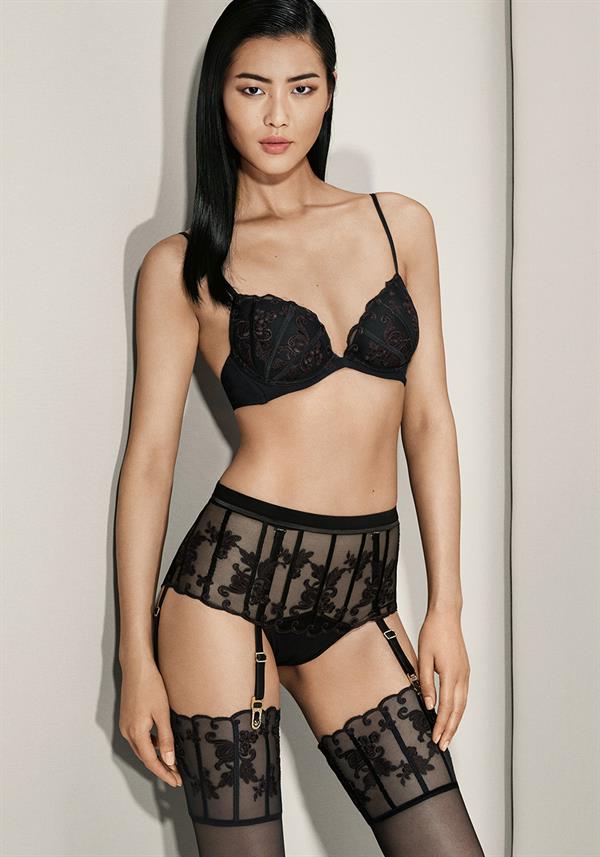 Liu Wen Photos
Join her over 5.4 million followers on Instagram for her latest personal posts.
Also, don't forget to visit our Liu Wen page for more of her gorgeous pictures.