Oh, damn! The curves on Megan Thee Stallion is to die for!  This rapper-singer-dancer possesses hotness like no other and yes, you would totally become a fan even if you don't listen to her music.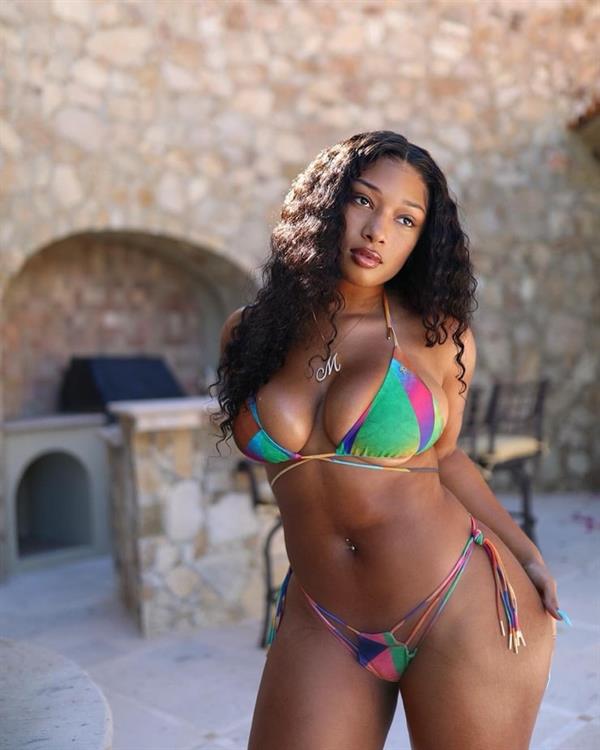 I mean, just look at her.  How she projects even in an ordinary, everyday photo click is amazing.  She screams sexy.  Oh, and that's not all.  She sounds sexy too!  This woman is truly a gift to those who are loving dangerous curves.
Who is Megan Thee Stallion
Megan Thee Stallion is an American Grammy-winning rapper best known for songs such as "Savage," "WAP" and "Hot Girl Summer."  The seductive femcee is also a choreographed dancer and model under her mother's management company, Pretty Time Entertainment Management.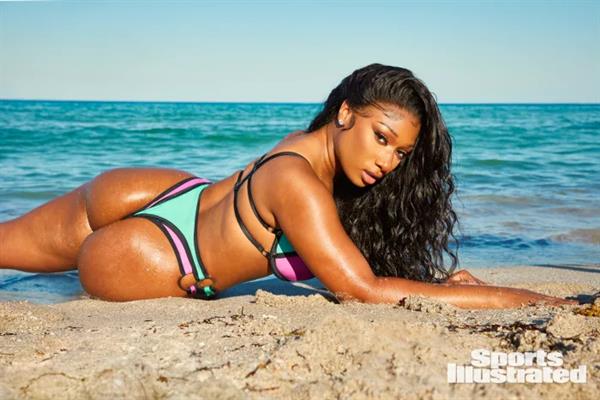 Her Early Life
Megan Thee Stallion was born on February 15, 1995, in San Antonio, Texas, as Megan Jovon Ruth Pete.  Megan was up in the South Park district of Houston with her mother, Holly Thomas, grandmother, and great-grandmother.  Her father, Joseph Pete Jr., spent the first eight years of her childhood in prison.  They became close after his release and remained so until his death when Megan was 15 years old.
Holly Thomas, her mother, worked as a bill collector but also had a rap career under the alias Holly-Wood from 2001 to 2007.  Megan would follow mom to the recording studio after school and was enthralled by the atmosphere.
"My mom thought I was asleep or watching TV but I was really listening to the instrumentals being played over and over.  So I would be in the other room just writing rhymes in my little kid's folder, just things that I thought sounded cool.  I owe everything to my mom."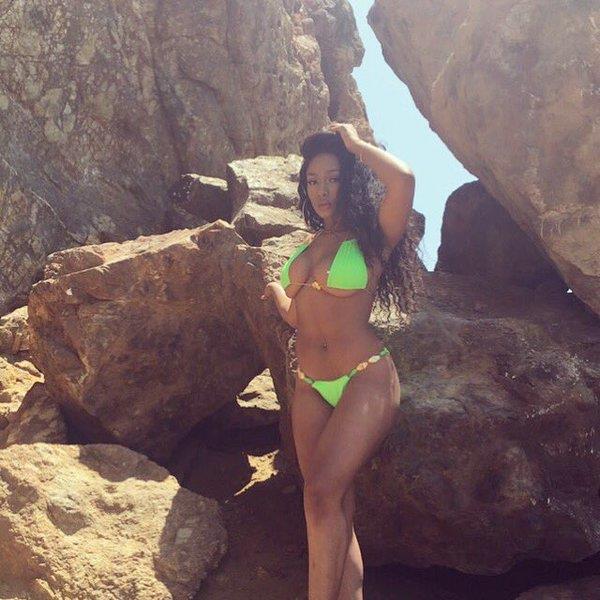 Her early activities included leading the cheerleading and dance teams in middle school, and being part of drill and dance teams during high school.
Career Journey
Megan began rapping for her mother at the age of seven, supported by a Barbie doll that included pre-recorded instrumentals and beats.  She would occasionally copy her mother's instrumentals and compose her own lyrics.  Nonetheless, she first refused to divulge her rapping ambitions.
Megan enrolled at Prairie View A&M University in Houston in 2013.  College inspired her to begin rapping.  When Megan finally rapped for her mother, Thomas was taken aback by the explicit nature of her daughter's rhymes.  She acknowledged Megan's abilities but advised her to continue her education and wait until she was 21 before beginning her profession.
Megan took part in a cypher freestyle session with Houston rappers in 2016.  She gave a confident and in-control performance that drew a lot of attention.  As Megan's career progressed, her mother took on the role of manager.  Thomas urged her daughter to work hard and rap in her own voice.
Megan rose to prominence following her meeting with top producer TA and the release of her first single "Like a Stallion" in April 2016.  Following a string of sizzling verses on a couple Texas cyphers, her verse on 'The Houston Cypher' over Drake's 4PM in Calabasas went viral, propelling her to the top trending topic in Houston on Twitter.  Her online popularity skyrocketed as a result.  Soon after, she published her mixtape 'Rich Ratchet' on Soundcloud and MyMixtapez, followed by her first EP "Make It Hot."
Megan began dating a Houston icon, T., in February 2018. Farris, which resulted in her signing with 1501 Certified, a record label owned by retired baseball player Carl Crawford.  Tina Snow, her highly awaited project, was released on June 10, 2018, and debuted at #11 on the iTunes Hip.-Hop charts.  The rap siren is undeniably a new force to be reckoned with.  The H-Town Hottie hails from the gritty south, but she has a grudge against the top.  "Big Ole Freak" (2019) earned her first Billboard Hot 100 charting song.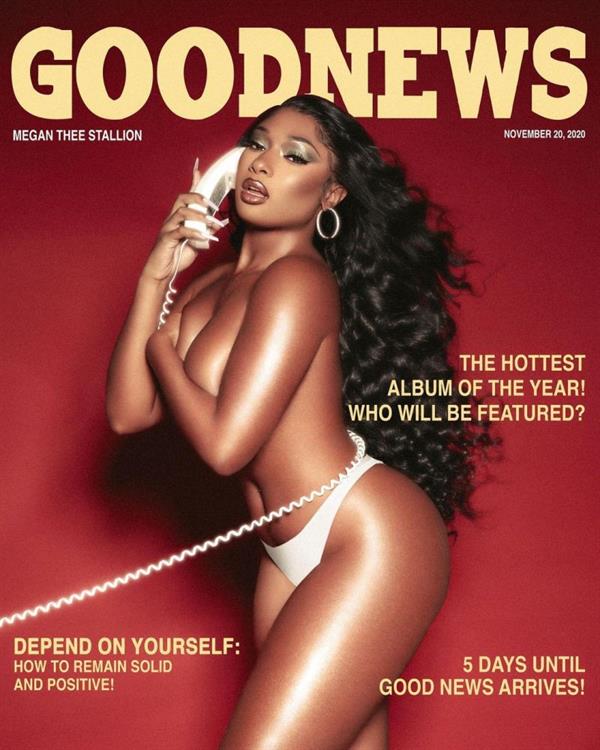 Megan continued to rely on her mother as she grew older.  Sadly, she lost this support when Thomas died in March 2019 from a brain tumor.  Unfortunately, Megan's great-grandmother died in the same month.
Megan found that focusing on her career helped with her grief.  "[The losses] weigh on me but I know what my mom and my grandma would want me to do.  My mama is a very strong woman.  She raised me to be super strong.  If I got the platform to spread positivity, I'm gonna do it."
This work ethic paid dividends. Megan's debut album, Fever, was released in May 2019 and debuted at No. 10 on the Billboard 200.  She coined the phrase "Hot Girl Summer" on Twitter, which resulted in a song of the same name featuring Nicki Minaj and Ty Dolla $ign.  The song achieved platinum status and dominated the summer of 2019.  Megan trademarked the phrase "Hot Girl Summer" once it became so famous.
Megan's "Savage" prompted a dance challenge and went viral on TikTok in 2020.  Her idol and fellow Houston native Beyoncé joined her for a chart-topping remix of "Savage."  The earnings from this remix were donated to the Houston-based non-profit Bread of Life.
Megan's EP Suga was released in 2020, and she directed the video for "Captain Hook," one of the EP's songs.  Good News, her debut album, will be published in November 2020.
Megan was named Best New Artist at the Grammys in 2021.  She also won Best Rap Performance and Best Rap Song for her remix of Beyoncé's "Savage."
Controversies
Megan was allegedly shot in both feet by rapper Tory Lanez in July 2020 as she exited a car they'd been in together.  She denied the shooting at the scene, fearful of police abuse, but later came forward with her account of the incident. Lanez refuted Megan's account of events.  Megan had some defenders, but she was subjected to internet criticism, mockery, and misinformation.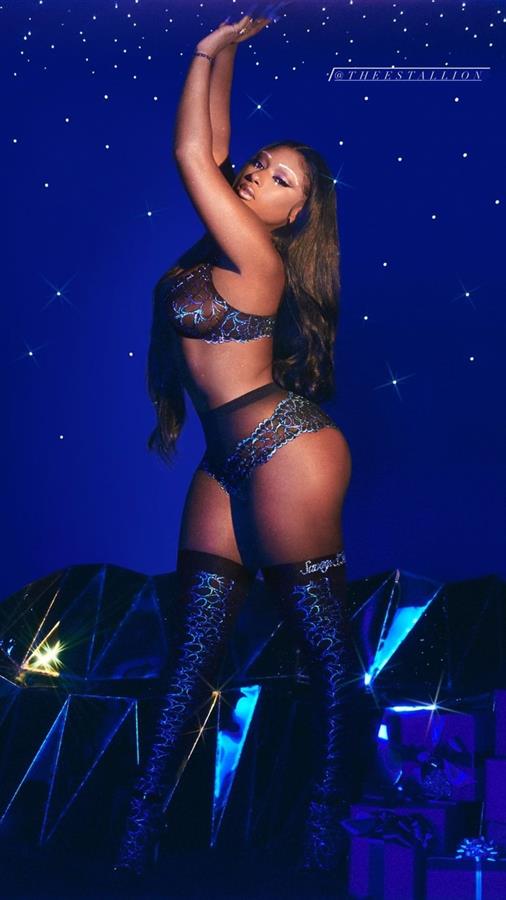 Megan tweeted in response, "Black women are so unprotected & we hold so many things in to protect the feelings of others w/o considering our own. It might be funny to y'all on the internet and just another messy topic for you to talk about but this is my real life and I'm real-life hurt and traumatized."  In addition, she wrote an op-ed for the New York Times that touched on the incident.  In it, she noted, "Black women are still constantly disrespected and disregarded in so many areas of life."
Facts and Trivia
Mega is the first lady of 300 entertainment.
She is a stan of horror movies and wants to make her own.  She is also a huge fan of Anime movies and TV shows.
Megan produced and starred in the 2019 vampire YouTube series Hottieween.  She serves as a judge on the show "Legendary," set in the world of ballroom voguing.
Megan strongly advocates for women's empowerment.  When Megan appeared on Saturday Night Live in October 2020, she used her performance to protest that Breonna Taylor's killers had not faced justice.
Megan joined Cardi B on the song "WAP," which received criticism for its upfront sexuality—though not enough to prevent it from climbing to No. 1 on the charts.  Megan countered, "This is my body; why can't I talk about it? Men have been doing it for years.  Me saying I have a WAP should not be making the boys cry this hard."
To release Suga in 2020, Megan had to face off with her first record label, 1501 Certified Entertainment, in court.  The next year she had to go to court again to release her remix of "Butter," made in collaboration with the K-pop idols BTS.
Despite being overwhelmed with demands on her time due to stardom, Megan wanted to complete her undergraduate degree in health administration.  She transferred to Texas Southern University, took online courses for years, and is scheduled to graduate in the fall of 2021.  After this, she plans to open assisted living facilities in Houston, a dream inspired by her own family's caregiving experiences.
"I just feel like it'll be a weight lifted off of family members if they had somewhere for their grandparents to go and be comfortable," she said.  "I want to give back; this is what I'm gonna do."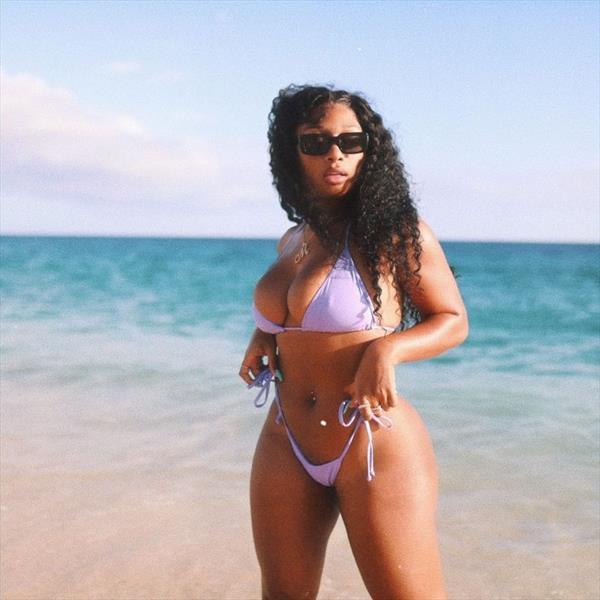 In a 2017 interview, Megan explained the origins of her professional name…
"Since I was younger, probably about 15 or 16, I've always had the same body.  Older guys would always be like,  'Oh, you a stallion.'  So I finally had to ask like, is that a good thing?  Everybody pretty much took it and ran with it, and then I put it as my main name on Twitter, and ever since then everybody's just been calling me Stallion."
Megan was declared one of Time magazine's 100 Most Influential People in 2020.  She has appeared on multiple magazine covers, including the Sports Illustrated swimsuit issue.  She is an ambassador for Revlon and Rihanna's Savage X Fenty lingerie line, and has a partnership with Cash App.
Megan Thee Stallion Photos
Join her over 26.8 million followers on Instagram for her latest lifestyle posts.
And don't forget to check out our Megan Thee Stallion page for more of her.