Brooks Nader is so hot you'd totally forget whatever it is that's making you feel down right now.  All your energy (or what is left of it for the day) will be directed at what this woman is packing.  And you will be energized by the heat that's emanating from her.  Oh, yes. Energized.  But which part of you will be revitalized, only you will know.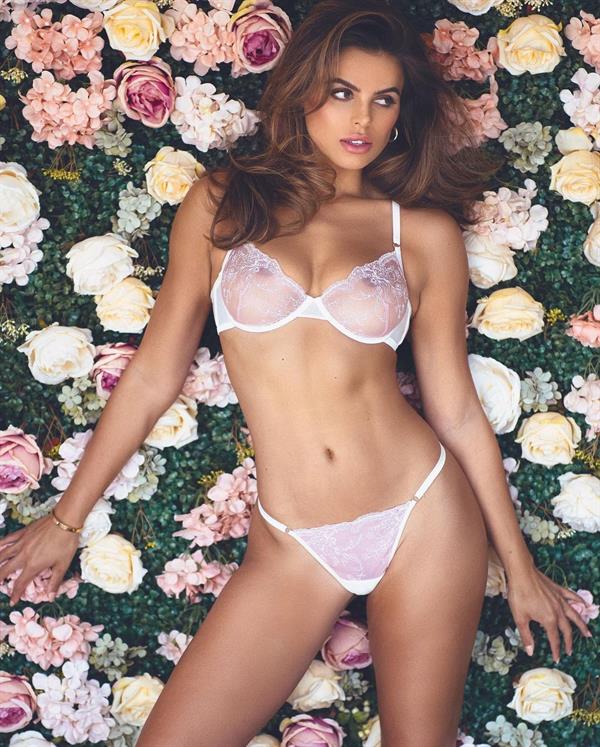 Every square inch of this woman is just attractive and her gallery below will take a good hour of your time.
Who is Brooks Nader
Brooks is an American commercial model who has been represented by many modeling agencies, including New York Models, NEXT Miami, LA Models, and Louisa Germany.  She has modeled for Elle Magazine, Laura Mercier, Covergirl, and Miami Swim Week, as well as being a Sports Illustrated Lovely Lady of the Day.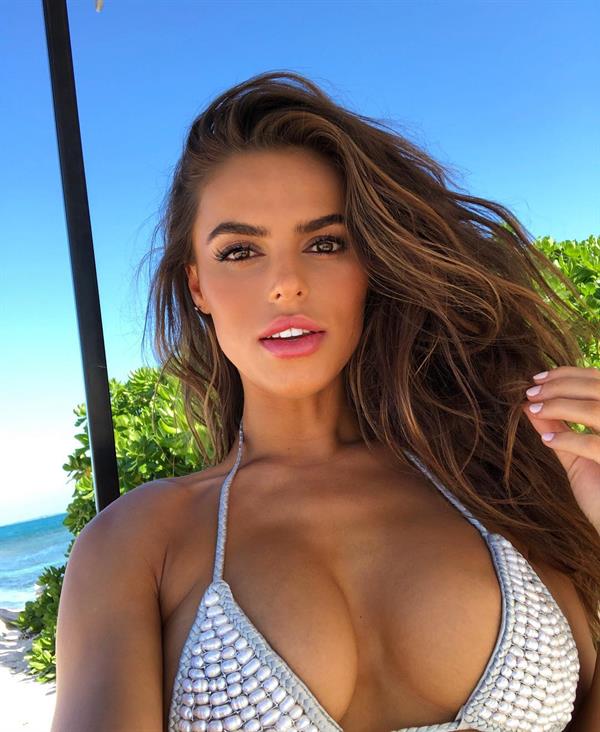 Her Early Life
Brooks Nader was born on February 7, 1996, in Baton, Rouge Louisiana.  She was born to her parents, Breaux and Holland Nader. She spent her childhood with her three sisters.  Brooks attended and graduated from Episcopal High School.  When in school, she volunteered as a tutor and helped inner-city students that attended the Baton Rouge's THRIVE program.  She was also active on the school's dance team.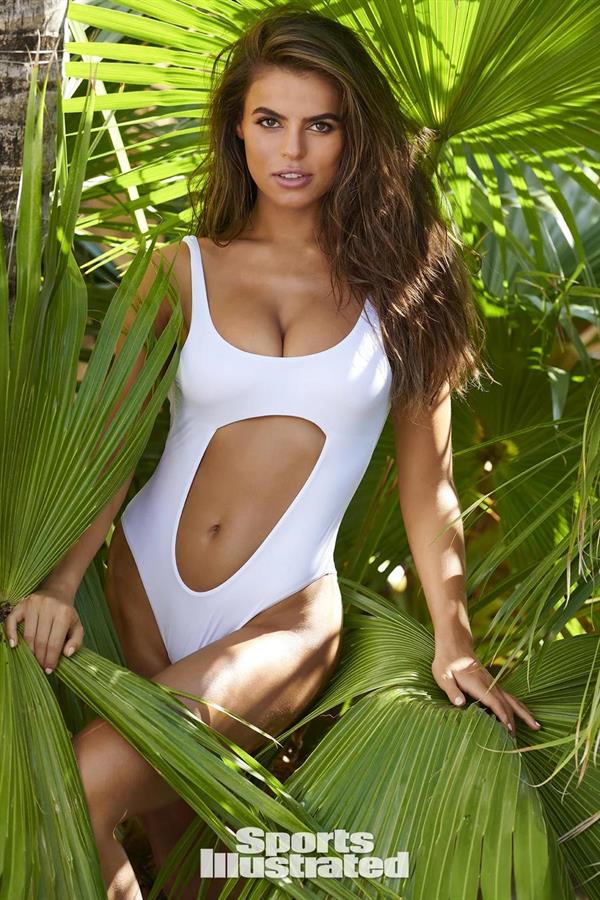 Brooks has always enjoyed sports and riding ATVs since she was a child. She refers to herself as a Tomboy.  Putting on makeup used to be a source of amusement for her.  Brooks also took a boxing class and a hip-hop lesson while in New York City.
Career Journey
Brooks opted to do a summer job with a meeting and event space company in New York City in 2016.  Her hope was that she would gather relevant knowledge that would help her degree.  Chad Gavery, a modeling agent, discovered her on Instagram around the same time.  This agent was instrumental in Nader's signing with major modeling agencies in New York, Los Angeles, and Europe.
When she started, the model described how her career in New York was not all rosy.  She was refused numerous times, but she persisted.  The 5'8″ brunette was constantly subjected to comments that would irritate anyone.  She was advised again and over that her body type was never a suitable fit for New York's runways or high fashion employment.  The majority of agencies and clients described her as being too curvaceous or having a big chest.  Some would argue that she is either too little or too tall for the NYC market.  Fortunately for her, she had a stronger resolve to live and continue her career.
Her persistence finally paid off. Brooks was selected based on popular vote, editors' choice, and the contestant's history as a Sports Illustrated brand ambassador for 2019.  She went on to beat over 10,000 other hopefuls who sent in videos and attended in-person interviews.  She remembers the Sports Illustrated open casting call in Miami. It was intimidating to see other girls that seemed better than her.  Nevertheless, she did not give up.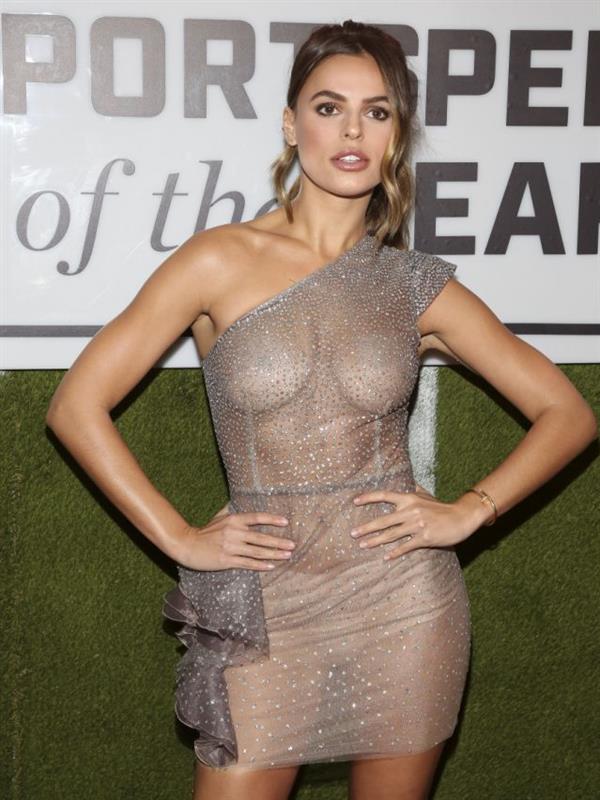 She has been named the magazine's "First Rookie of 2020."
Facts and Trivia
Brooks may be in her early 20s, but that isn't stopping her from settling down.  After more than a year of wedding planning, Brooks and her fiance, William Haire tied the knot in front of more than 300 friends and family in December of 2019.  The two were wed at a venue full of beautiful flowers in Brooks' home state of Louisiana and she wore a stunning wedding gown by Oscar de la Renta.
As a native of Louisiana, it's hardly surprising that Brooks chose to attend college close to home.  She enrolled in Tulane University after graduating from high school, hoping to pursue a degree in finance.  She dropped out of school after two years to pursue a modeling career in New York. So far, I believe it is reasonable to conclude that her decision paid off.
Brooks is the family's eldest kid.  She is the eldest of three sisters.  Growing up, the four Nader sisters were quite close, but Brooks' new lifestyle has made it difficult for her to spend time with her siblings.  In an interview, Brooks stated "We went from spending every day together to seeing each other once every couple of months which has been difficult.  But they've been so supportive of me every step of the way."
Although appearing in the Sports Illustrated Swimsuit Issue is a big accomplishment, Brooks' career has not always included such high-profile jobs.  Brooks was turned down for several modeling jobs when she first started out, and she was frequently told that she didn't have the correct body type to have a successful modeling career.  Many people pushed Brooks to try her luck in another field of employment, but she refused to give up.
As you may expect, getting a spot in the Swimsuit Issue is a difficult task.  Having someone on your side undoubtedly helps, and Brooks Nader was fortunate to have Christie Brinkley on her side.  Brooks was hand-picked by Brinkley to be a part of the issue, which he regards as a huge honor. Brinkley also told Brooks that her physique was perfect as is.
Brooks' ambitions of becoming a model have come true, but she has no plans to stop there.  Brooks, in addition to a long and successful modeling career, wishes to diversify into other endeavors.  Although she hasn't officially stated her aspirations for the future, she feels that appearances in magazines such as Sports Illustrated will lead to opportunities outside of modeling.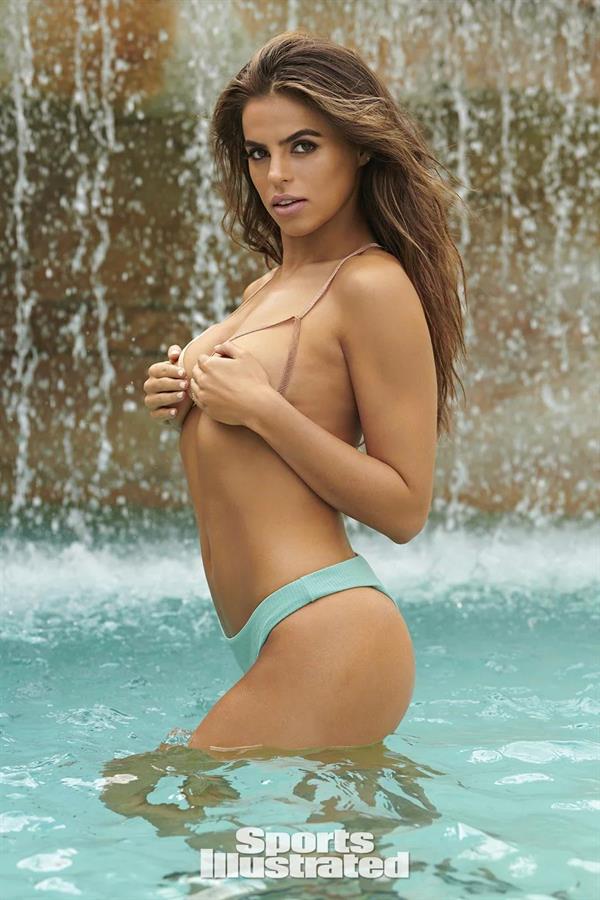 As if getting chosen to participate in a Sports Illustrated issue wasn't exciting enough, Brooks added a cherry on top with the location of the shoot.  Brooks' photos for the issue were taken in Bali, where she was able to spend time on the beach in a bikini.  When the Sports Illustrated Instagram account uploaded some behind-the-scenes footage from the session, fans all across the world voiced their eagerness to see the finished product.
I know reading the heading to this one made you do a double-take, but you got it correctly the first time.  Brooks apparently will "do anything for a bath."  After arriving to New York, Brooks burst into tears when she discovered her apartment's bath didn't function.  She resolved to utilize her resource to ensure that she would never have to worry about taking a bath again.  Brooks began working with luxury hotels all across the city.  Brooks would promote the hotel to her more than 300,000 Instagram followers in exchange for a free stay (and bath).
She is also the granddaughter of Dr. Sam Nader, Louisiana State University's Assistant Athletics Director.  Sam has been a part of the LSU football team for 44 years.  During his tenure, LSU won two national titles, 30 bowl games, and six SEC crowns.
Her Body Measurements
Brooks stands 5 feet, 9 inches and she rocks a 34C-25-36 figure.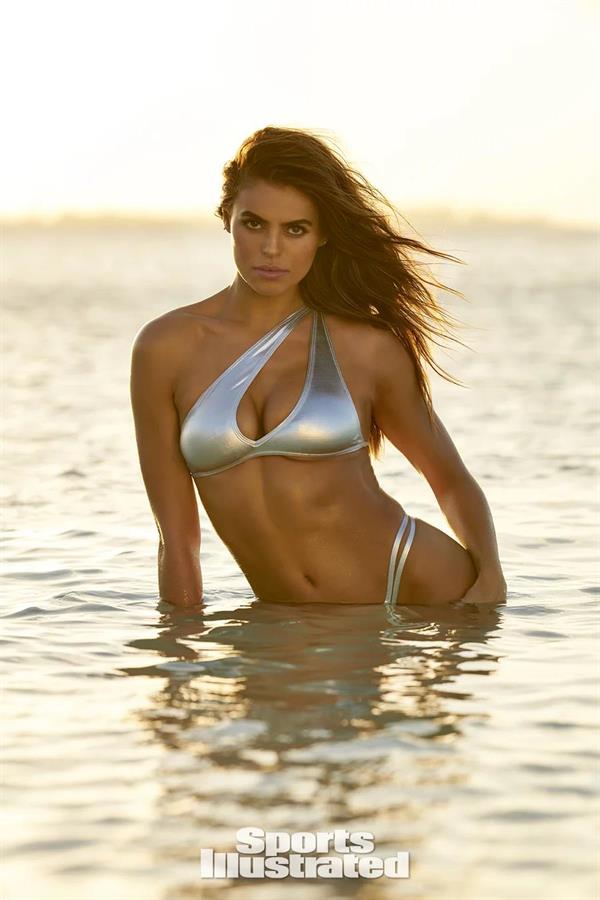 Brooks Nader Photos
Follow Brooks on Instagram for her latest lifestyle posts.
And do check out our Brooks Nader page for more of her.