Oh, we just love surfers.  We actuall have a lot of them here.  We love their sunkissed skin, their athletic physique, their competitive nature…  everything.  But it's been a long time since we've featured one.  So here…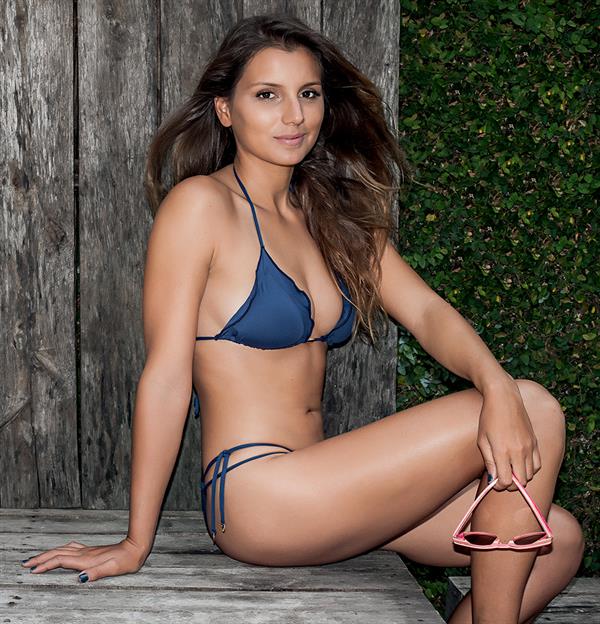 Ladies and gentlemen, meet Maya Gabeira.  She will be your newest crush after you are done with this feature.  And you will probably be watching her ride the waves after.  But before you go do that, how about knowing her a little bit.  There's more to her than just her looks and her talent.
Who is Maya Gabeira
Maya is a Brazilian surfer who set a female record in 2009 by riding a 46-foot wave in South Africa.  She is a five-time Billabong Global Big Wave Awards winner in the "Girls Performance" category and is best known for having surfed a 73.5 ft/22,4 m high wave in Nazaré, Portugal in February 2020, recorded by Guinness World Records as the biggest wave ever surfed by a woman.  She also held the previous record for biggest wave ever surfed by a woman, of 68 ft/20,8 m established in January 2018.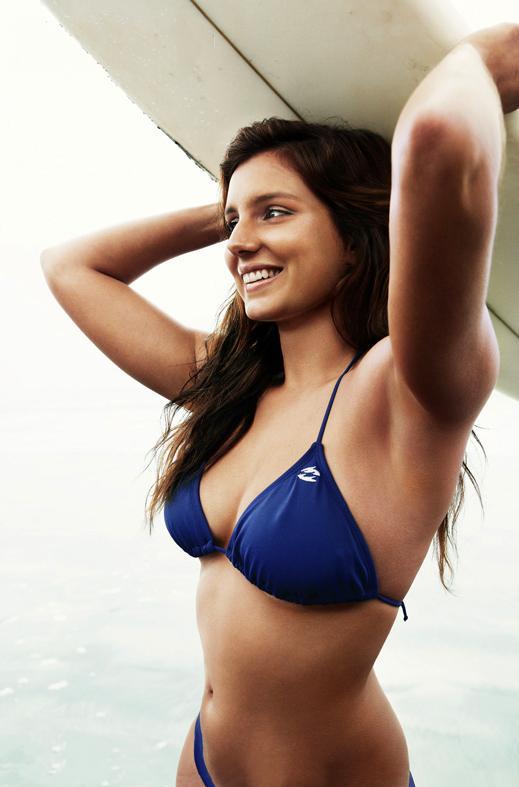 Maya has received numerous accolades including the ESPY award for Best Female Action Sports Athlete and is considered one of the best female surfers in the world as well as one of the most influential female surfers of all time.
Her Early Life
Maya Gabeira was born in Rio de Janeiro, Brazil on April 10, 1987.  She is the daughter of Fernando Gabeira, a founder member of Brazil's Green Party.  Her father is a Lebanese immigrant's son. Yamê Reis, her mother, is a Brazilian fashion designer.  She learned to surf on the beaches of Rio de Janeiro when she was a teenager.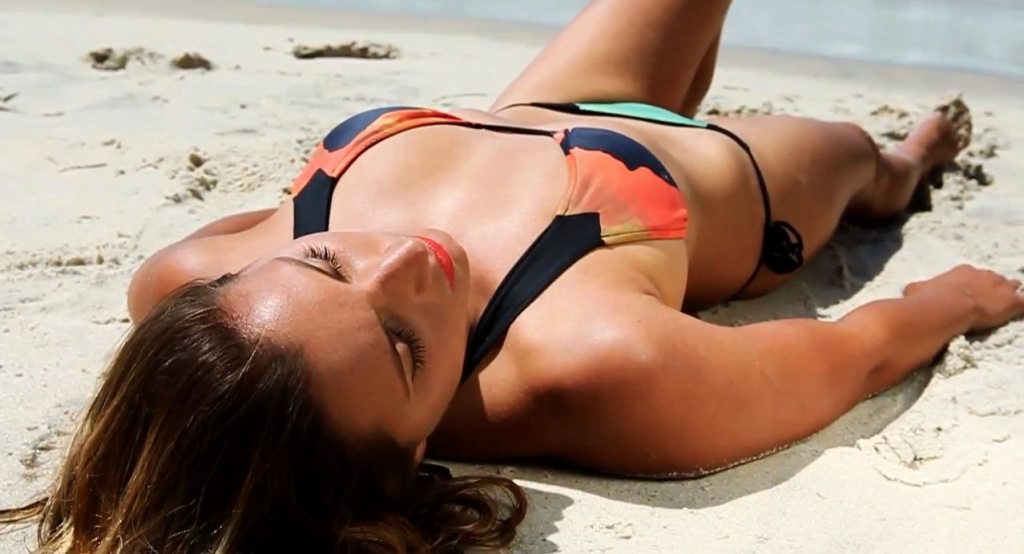 Career Journey
Gabeira started surfing at age 15 in Rio de Janeiro and started competing at 15 years old.  In 2004 she decided to become a professional at 17 while living in Australia and moved to Hawaii that same year to surf world class waves.
She quickly emerged as the world's top female big-wave surfer, winning global championships surfing challenging spots like Mavericks, Waimea, Todos Santos, and South Africa's shark-infested "Dungeons".
She has won the Billabong XXL Global Big Wave Awards for four consecutive times (2007 to 2010) in the Best Female Performance category.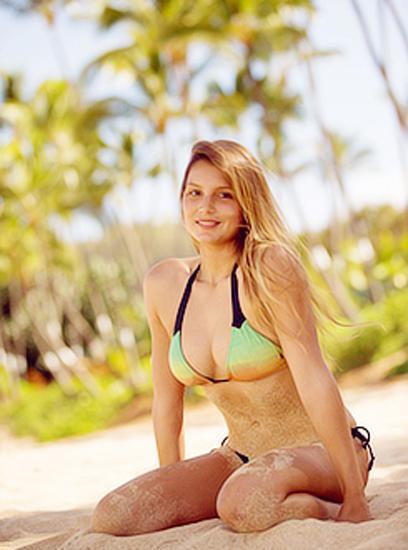 In 2008, she became the first woman to surf the Alaskan Sea. Gabeira also became the first woman to surf California's Ghost Trees and Tahiti's Teahupoo.  In 2009, Gabeira won the ESPY award for Best Female Action Sports Athlete.  Later that year, Gabeira surfed the biggest wave ever by a woman when she successfully rode a 14 metres (46 ft) wave at Dungeons, a big-wave surf spot in South Africa.  The following year, in 2010, she got the 2010 Teen Choice Award for Best Female Action Sports Star.
In 2012, she was awarded the XXL Big Wave Awards for Girls Best Overall Performance for the 5th time.  She also appeared in the ESPN The Body Issue that same year.
Her Controversial Accident
Maya lost consciousness and nearly drowned on October 28, 2013, while surfing a 25m big wave at Praia do Norte in Nazaré, Portugal.  When Maya found her way to the surface, she was alone, unable to see, and had no means of communicating with her jet-ski partner, Carlos Burle.  The wave held the surfer under two more times before Burle could make his way over to her and throw a rope.  Had she completed the ride, it would have been a record-breaking feat that entered her into the history books.  But that day became historic for a different reason: she almost died.
Dragged from the water after a perilous nine minutes, she was given CPR on the beach, resuscitated and rushed to the nearest hospital.
"It happened so fast.  It was definitely the biggest wave I have ever seen.  I had this sensation of unbelievable sadness.  I just thought, 'This is it, I'm going to die.  This is not going to have a happy ending.'"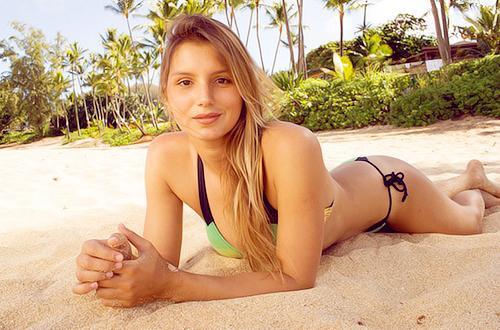 The accident was reported globally and discussed at length.  Surfing icon Laird Hamilton publicly shamed Maya for attempting the wave at all.  Female big-wave surfing, then still a relatively new sport, was already controversial, and Maya quickly became the poster girl for those who believed a woman's place was not in 25m swell.  If she had decided on that day to leave big waves behind forever – with serious injuries, major surgery and a near-death experience under her belt – no one would have blamed her.
Facts and Trivia
Return to Nazaré, a Red Bull TV documentary released in 2016, depicts Maya Gabeira's return to Nazaré after being injured while surfing on the same beach in 2013.  It depicts a fight to overcome both physical and mental hurdles.
Maya surfed a 68-foot-high (20.8-meter) wave at Nazare, PT, in January 2018, which Guinness World Records recognized as the largest wave surfed by a woman.
Maya was nominated for the Laureus World Sports Award for Action Sportsperson of the Year twice, in 2014 and 2019.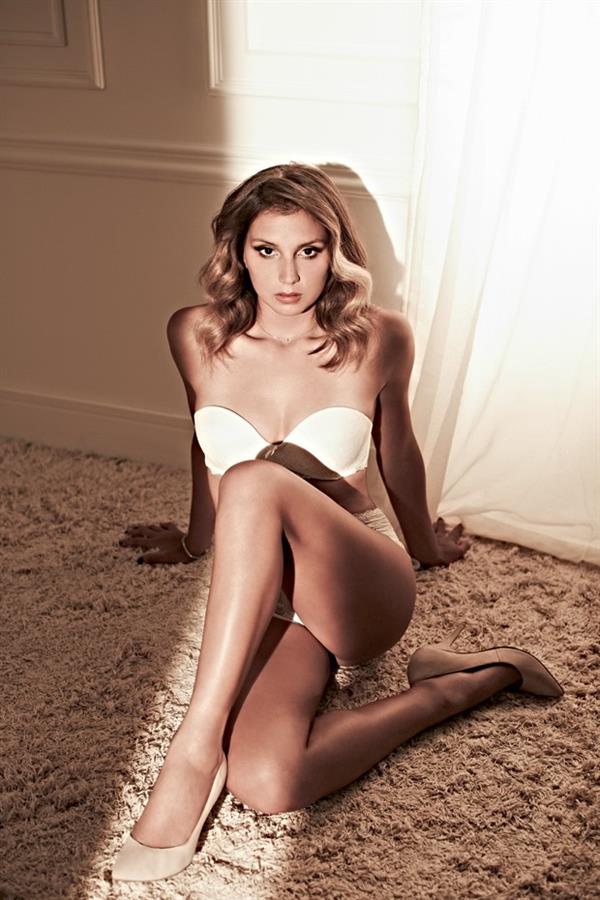 She is one of the world's highest-paid big wave surfers.  Maya is sponsored by Billabong and Red Bull and presently resides on Hawaii's North Shore (Oahu) in the United States.
Maya established a new Guinness World Record for the Largest wave surfed (unlimited) – female on February 11, 2020.  The wave measured 73.5 feet and was part of the WSL Nazaré Tow Surfing contest (22.4 m). The wave was also the largest surfed that year by anyone.
Maya Gabeira Photos
Follow her on Instagram for her latest personal posts.
And do visit our Maya Gabeira page for more of her pictures.