She's young and she's got the whole world ahead of her.  Yup, this 18 year old beauty possesses everything that's needed to make it big in the entertainment industry…  The talent and the looks.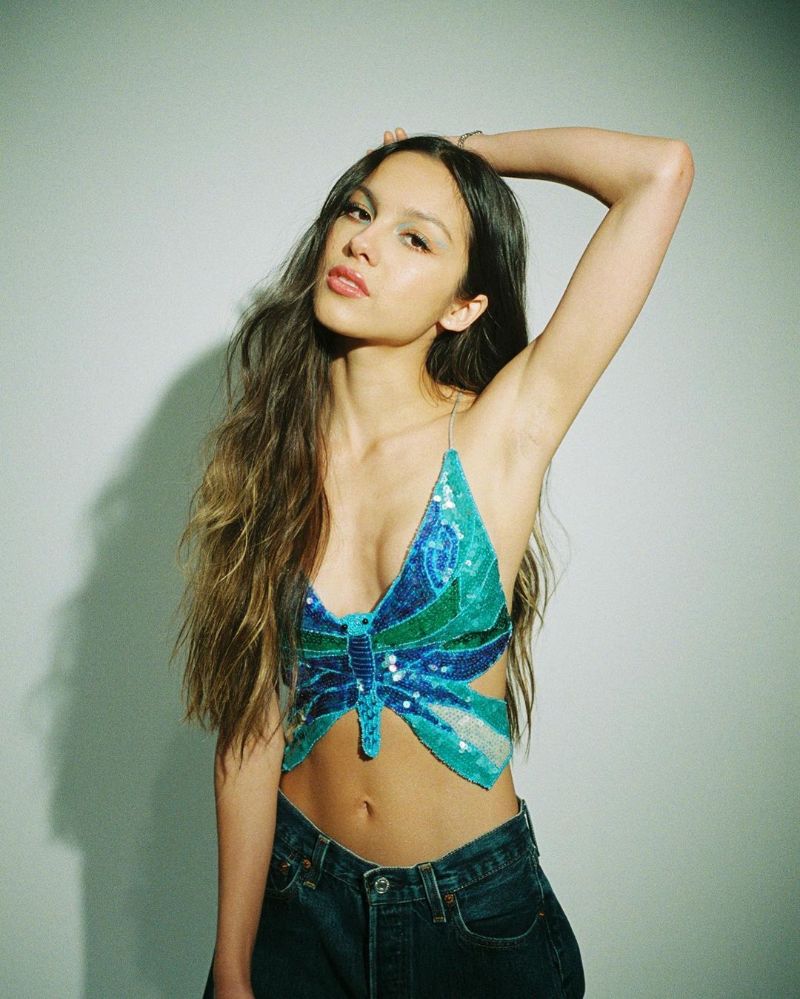 Now, since we are Hotness Rater, how about we talk about her looks.  That classy, super sexy, look.  That beautiful face and that lithe gorgeous body of Olivia Rodrigo earns her a spot in our Friday Feature.  And yes, you will see more of her as we're sure to update her gallery often.
Who is Olivia Rodrigo
Olivia is an American actress and social media sensation best known for her performance as Grace Thomas in the film Grace Stirs Up Success.  She went on to star as Paige in the Disney program Bizaardvark and Nini in High School Musical: The Musical: The Series.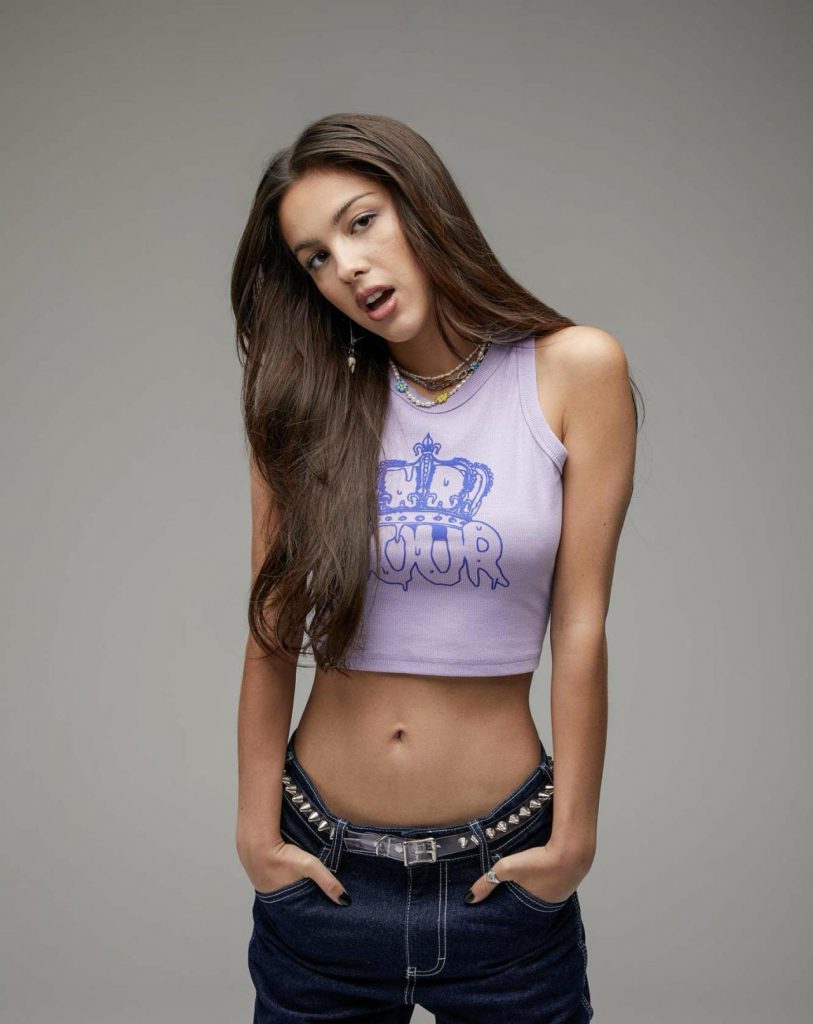 Her Early Life
Olivia Isabel Rodrigo was born on February 20, 2003 in Murrieta, California.  Rodrigo grew up in Temecula, California.  She is an only child and is German and Irish on her mom's side and Filipino on her dad's side.  She went to the 'Dorothy McElhinney Middle School' and when she is away for shoots or during busy schedules, Rodrigo is taught by a homeschool teacher on sets.
Olivia showed an early affinity for music.  At the age of 5, she started singing lessons; she was soon competing in local contests and talent shows.  When Olivia was 9, she began piano lessons.  She initially hated studying the piano but came to appreciate that the instrument helped with her songwriting.  At age 12, she began playing guitar.  It was during this time that she began writing songs.
"I remember coming up with melodies and lyrics and writing them down in this pink fluffy notebook that I had won at some arcade.  I still keep that notebook on my bedside table."
Career Journey
Olivia did not become a household name immediately.  She was attending acting classes by the age of six.  She had roles in school plays, but she also began to audition for professional jobs.  Her parents would drive her 90 miles to Los Angeles.  Her parents, who had not encouraged her to pursue a career as a child actress, informed her she may stop auditioning.  She was, nonetheless, adamant about continuing.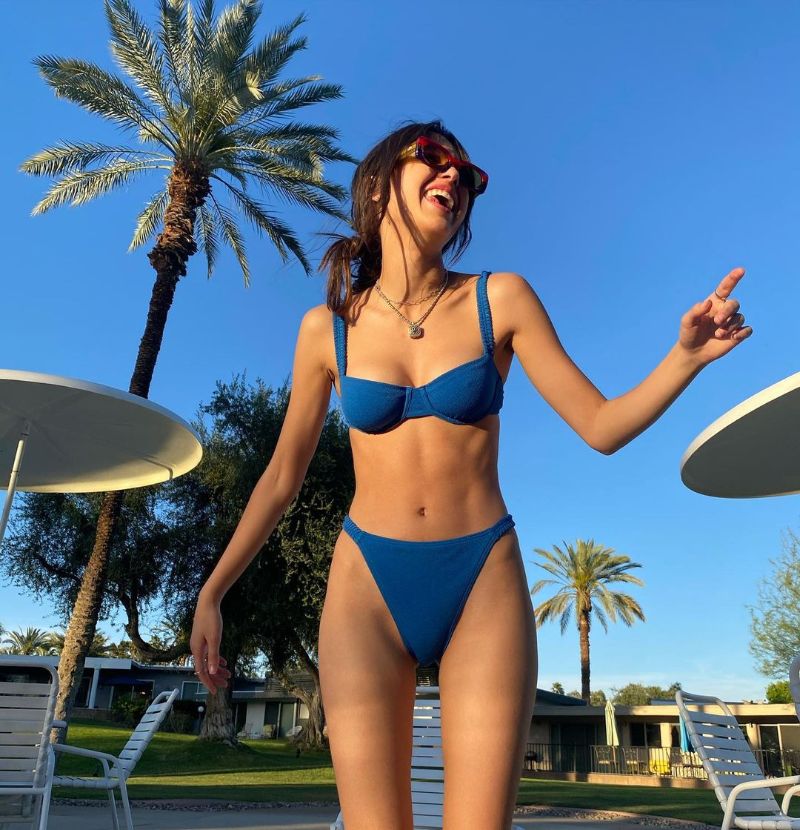 10 year old Olivia debuted into the world of acting after bagging the lead role in the series 'American Girl' –the episodes of which Rodrigo had been watching since she was 7 years old.  A 12-year-old Olivia was cast as Paige Olvera on "Bizaardvark" (2016-19).  The role required her to learn guitar.  It also meant getting a place in Los Angeles with her family and leaving public school behind.  When she was 15, Olivia landed a starring role as Nini Salazar-Roberts on "High School Musical: The Musical: The Series."
Music Career
Olivia Rodrigo is a soulful artist with a rare gift for emotive and empathic songwriting.  In addition to acting, she continued to write her own songs.  "I Am More," which she shared on Instagram, led to the show asking her to compose a song for her "HSM:TM:TS" character.
Singing since she was 4, Olivia took up acting based on a recommendation from her vocal coach.
"Acting and music relate in that they are both about capturing feelings and moments as accurately as you can."
Olivia embodies the curious duality of being both exuberantly youthful and wisely aged.  In her music, she wants sincerity and daring expression.  Artists as disparate as Fiona Apple, Jack White, PJ Harvey, and Phoebe Bridgers are among her influences.  Olivia's worlds of acting, singing, and songwriting collides in the series when she performs two original songs she created as well as HSM classics.
"Writing for HSM was surreal, to say the least.  The fact that they gave a 16-year-old a shot to write for such a big project is so awesome."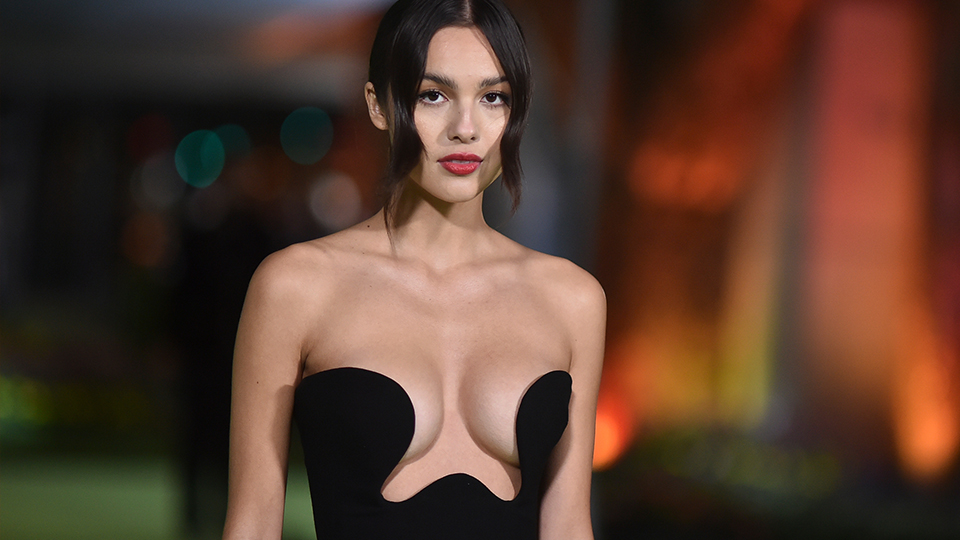 Olivia performed the resulting ballad, "All I Want," when she was 16.  It became a hit for "HSM:TM:TS" and also charted on the Billboard Hot 100 in 2020.
In January 2021, she released her debut single, "Drivers License."  The song hit No. 1 on the Billboard Hot 100 and was the first song with more than one billion streams in 2021.  She followed that up with the acclaimed album "Sour" (2021).
Facts and Trivia
She has dated actor Ethan Wacker.  She began dating producer Adam Faze in 2021.
Olivia is also a member of 'The Project for Women', where they share incredible inspirational stories of different women, their successes, and their failures.  This is how this lovely young world-changer is slowly setting an example for all of us!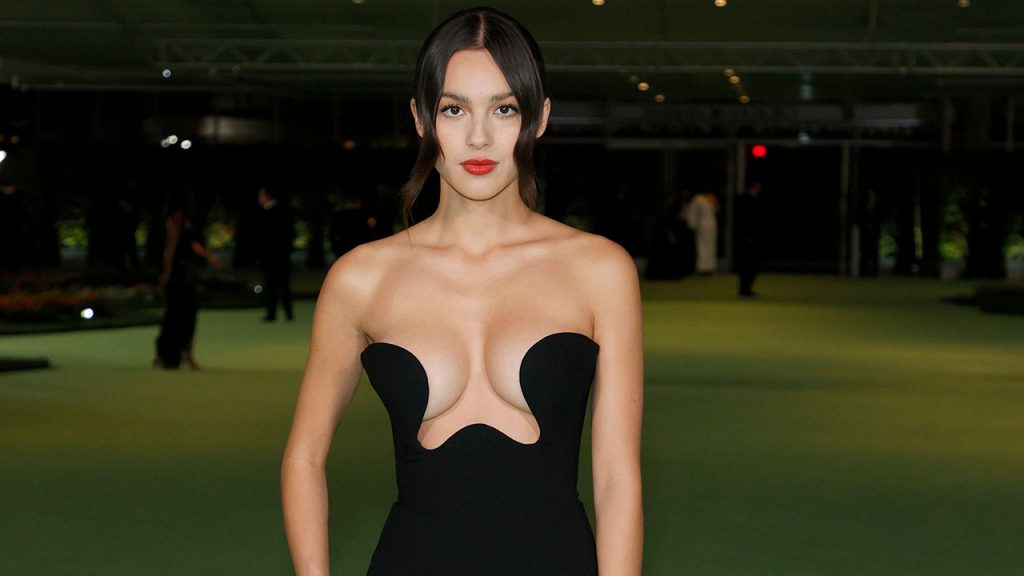 When Olivia was offered the role of Grace in the 'American Girl' franchise, she was overjoyed since the character she played enjoyed baking, which Olivia could identify with.  The girl also says that if she wasn't an actor, she'd consider a career in business.
She's all about fashion and clothes and would probably start a new fashion line.  Growing up, she wants to Major in Fashion and Minor in Women's Studies.
This beauty is an avid Harry Potter fan and also loves to learn about ancient history and mythology.  A classic example of beauty and brains, right there!
Her Body Measurements
Olivia Rodrigo stands 5 feet, 5 inches and she totally rocks a slim 32-24-33 (30A bra size) figure.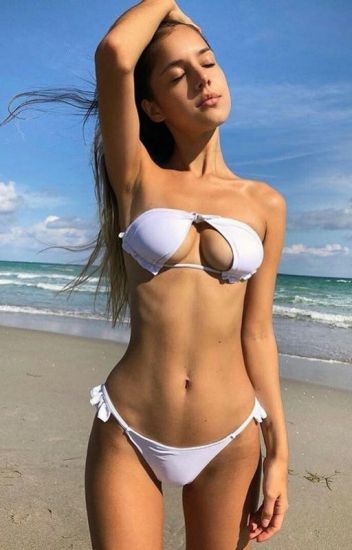 Olivia Rodrigo Photos
Join her over 11.9 million followers on Instagram for the latest about her.
Also, do visit our Olivia Rodrigo page for more of her photos.