This Anne Julia Hagen feature will make your day better. Okay, maybe your entire week.  Ugh, this woman's curvy goodness is just too much for a mortal man.  And her beauty…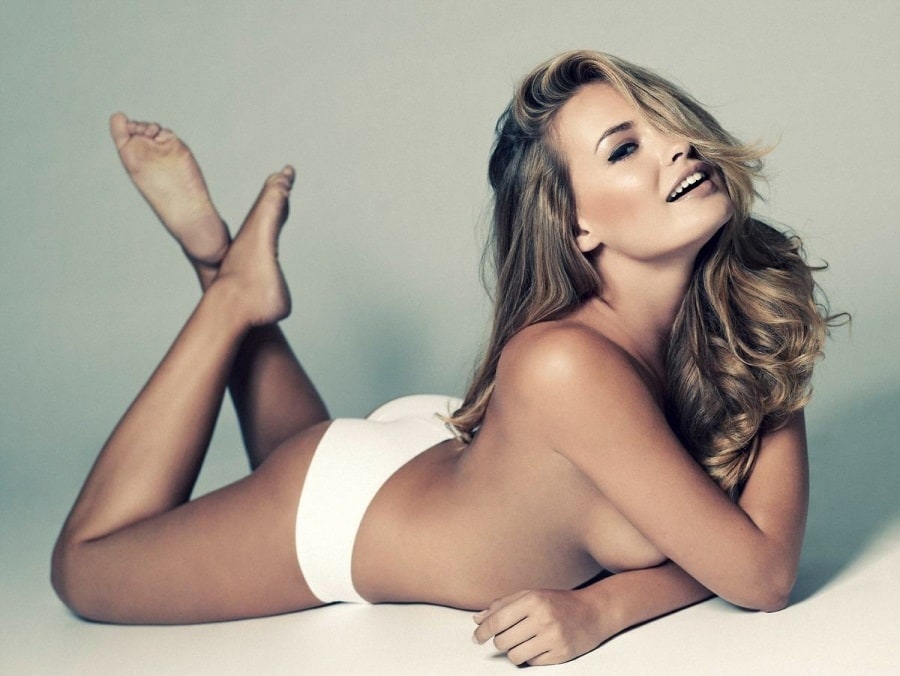 That first picture above is enough to send you off into a romantic fantasy.  With her of course.  Now, I don't know if it's a cruise you'd choose but given how good she is wearing a bikini, I'd totally go for any place that has a beach or the sea in it.
Who is Anne Julia Hagen?
Anne Julia is a German fashion model and beauty pageant titleholder who was crowned Miss Universe Germany 2013 and represented her country at the Miss Universe 2013 pageant.  Prior to that, she was Miss Berlin 2010.  She would later appear on the CNBC game show Deal or No Deal as a briefcase model (holding briefcase 23) in 2018.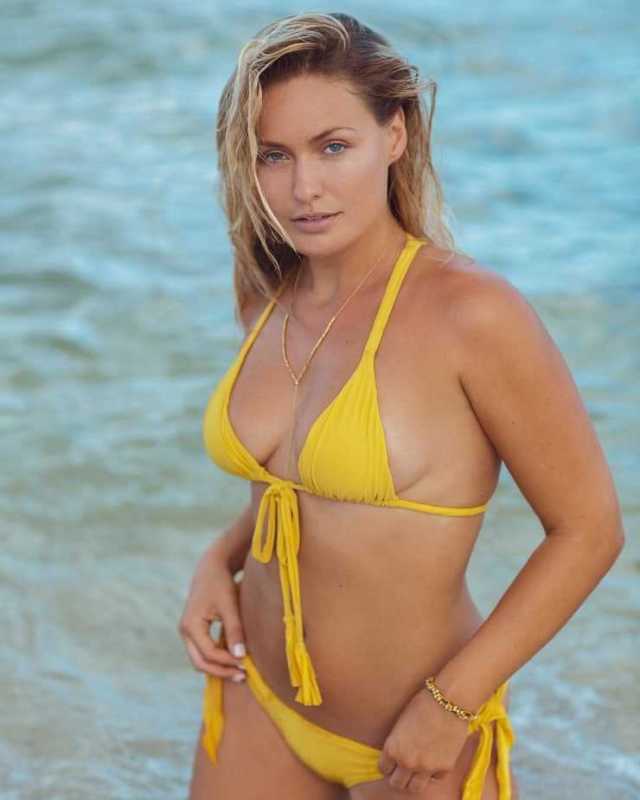 Her Early Life
Anne Julia Hagen was born in Germany on May 22, 1990.  She studied English, American Studies, and Cultural Studies at the University of Potsdam.  Anne Julia majored in Military Studies and was enrolled in an individual Ph.D. program as of 2018.  She is fluent in German, English, and French and has an excellent command of the latter.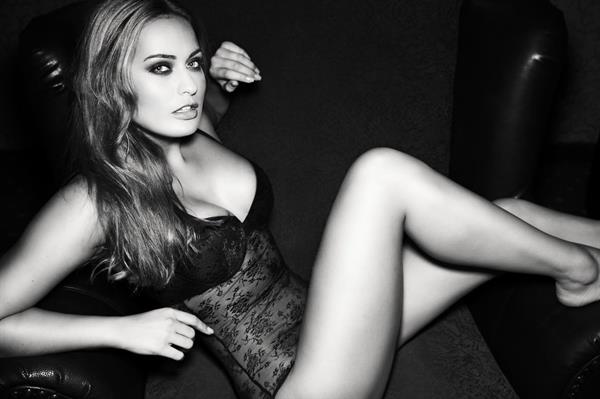 Career Journey
Anne Julia began modeling while still a teenager and enrolled at a Catholic school in Berlin.  It all started by chance: a German model scout from the former Metropolitan Models Agency noticed her on the street. Anne Julia was introduced to clients at the age of fifteen and was featured on the cover of the leading teen magazine "CHICA" in Germany.
She began traveling abroad at the age of sixteen, spending time in fashion capitals such as Barcelona, Istanbul, and Hong Kong, shooting TV advertisements for companies such as Spanish telephone provider ONO and modeling at trade fashion expo Bread&Butter for Jeans Label "True Religion."
Her struggle to strike a balance between schooling and passion begins here.  Despite this task, Anne Julia never lost up on her quest for variety and her passion for education, culture, and the Performing Arts, and she had high hopes of succeeding in both realms.
She graduated from school, earned a bachelor degree in Cultural, English, and American Studies, and majored in the master of Military Studies at the University of Potsdam, thanks to her family's love and support, as well as her strong desire to explore what the world has to offer.  Anne Julia is now enrolled in and attending an individual Ph.D. program on NATO and intercultural competency at this university.
Throughout this time, she was able to fund her studies through her modeling job.  National and international clientele have included German and Austrian catalogs "Otto", "Bon Prix", and "Neckermann", as well as French catalogs such as "Daxon".  She has also graced the covers of foreign publications such as UMM, Urban Male Magazine Canada.  She also served companies such as Zalando, KIA, Henkel, Lidl, Jentschura, Mercedes-AMG, and others.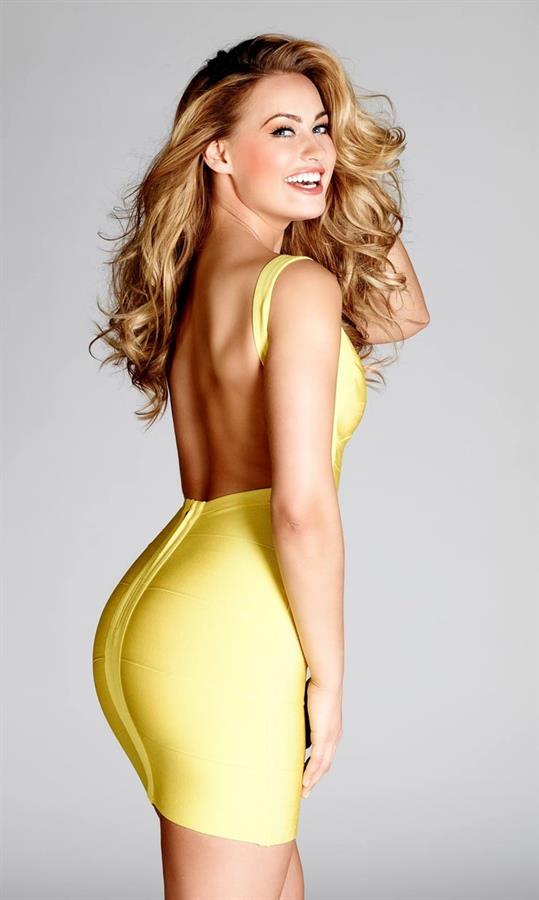 As a result, Anne Julia was able to attend long-term internships for her studies overseas, such as the German Embassy in Pretoria, South Africa, where she assisted the political department.
In the interim, she was crowned Miss Germany 2010 and Miss Universe Germany 2013, and she competed for the Miss Universe title in Moscow, Russia, at the end of the same year.  The Miss Germany Corporation commissioned Anne Julia to give classes during the annual Miss Germany Beauty Camps to teach contestants how to behave and speak in front of clients and in public, based on her experience at red carpet events such as Cannes' Amfar Gala and the national Raffaello Summer Day, as well as on TV, etc.
Facts and Trivia
The work she is most proud of is not her modeling but on her other world…
"I'm specialized in combining military topics with cultural theories and concepts such as Post Colonial Theory, Orientalism, Hegemony, etc.  I recently published my first scientific article in the German journal for civic education and leadership development "IF" belonging to the Bundeswehr.  I am very proud of this accomplishment."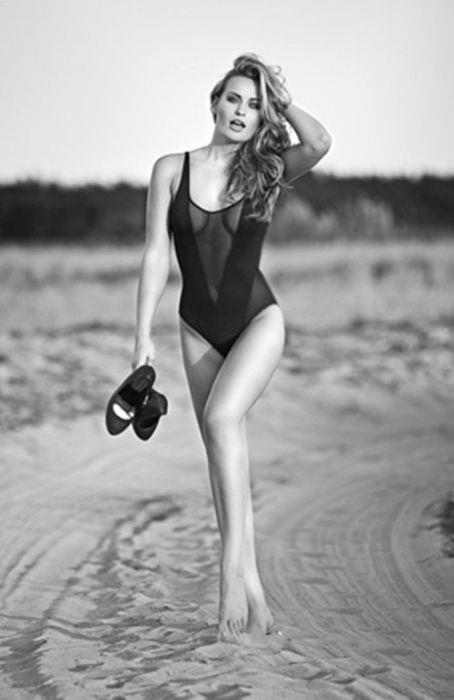 Anne Julia wanted to give something back for all the good she had experienced, so she founded "Der Lernpate – Kinder für Kinder," a charity organization that provided private tuition for more than a year from students for students with a foreign background and a lack of knowledge in German in order to help them integrate.  Anne Julia recruited the volunteer tutors in her former high school and taught at a nearby elementary campus where social support was also required.
Her Body Measurements
This beautiful woman stands 5 feet, 8.5 inches and she rocks a 36-26-38 (33B bra size) figure.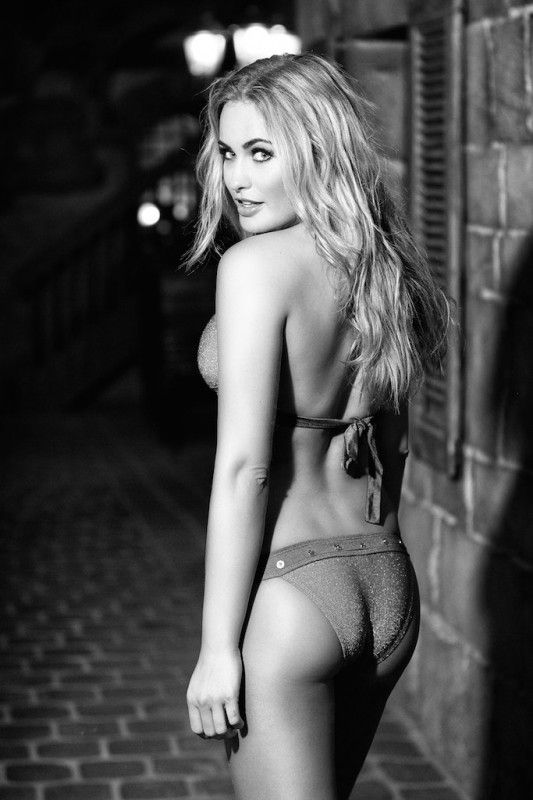 Anne Julia Hagen Photos
Follow her on Instagram for her newest modeling and lifestyle posts.
Also, do check out our Anne Julia Hagen page for more of her pictures.