And here are the super attractive women of both Bollywood and Hollywood.  You got to admit that Indian women possess beauty like no other.  It sports innocence yet is very enticing (due to the fact that they wrote the most famous book about making love). Y up, the coined term Exotic and Erotic came from them.
So without further ado…  Here, folks, are the best-looking, sexiest, and extremely hot Indian women in the world.  Okay, maybe just some as there are a lot of them.
Urvashi Rautela
Urvashi Rautela is a well-known Indian beauty who is also a humanitarian.  Yes, because, while she is well-known for her film talents, she is much more than just a fantastic actor.  Surprisingly, if she weren't an actress, she would pursue a career in aeronautical engineering.
Urvashi is a basketball player as well. Despite the fact that she is not currently playing, this stunning lady has achieved national recognition in her time.  Her active and healthy lifestyle complements her training in various dance disciplines, including modern belly dance, ballet, and hip hop, to name a few.  Urvashi Rautela also enjoys yoga, water sports, and riding, and she visits the gym on a regular basis.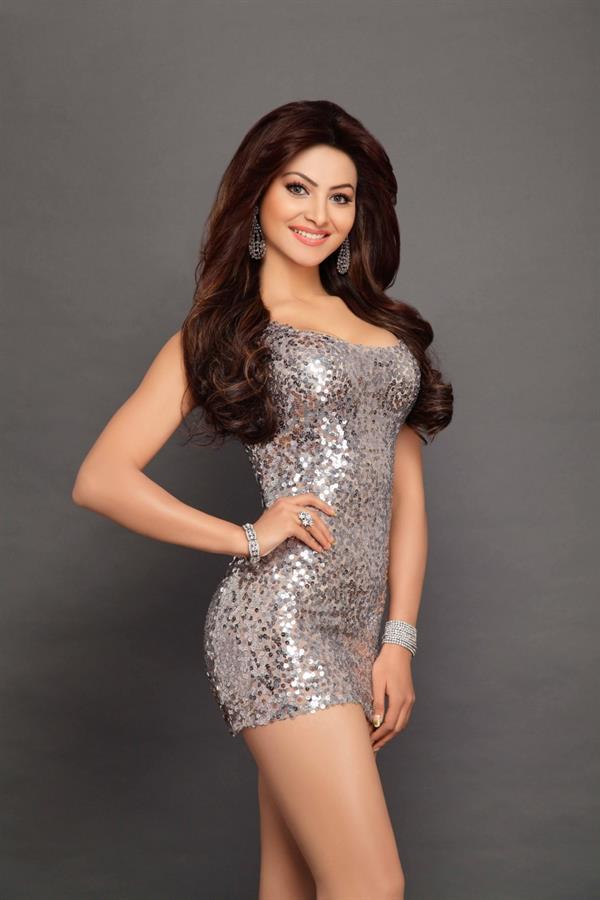 Urvashi Rautela Foundation is another project of hers, with the goal of assisting the destitute, enhancing school quality, and raising health standards.
Alanna Panday
You're pretty much destined to be a stunning overachiever when your father is a highly successful businessman and your mother is a famous fitness instructor.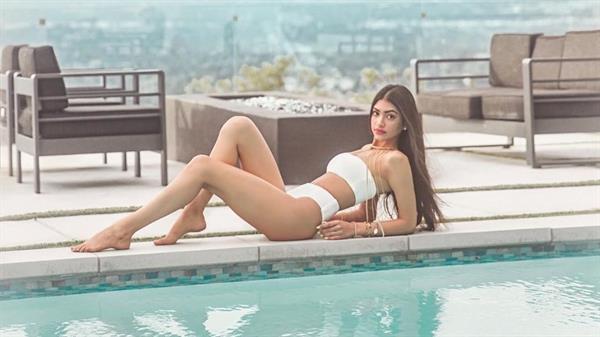 Born on August 16, 1995, this ambitious fashionista also runs a clothing store called koovslondondiaries.  Alanna Panday also enjoys traveling and photography, as well as spending time dancing.
Disha Patani
Disha Patani is a skilled actress who is also well-known for her beauty.  She competed in the Miss Indore pageant and was crowned first runner-up.  She was also the first runner-up in the Ponds Femina Miss India pageant, and she is well-known in the modeling industry.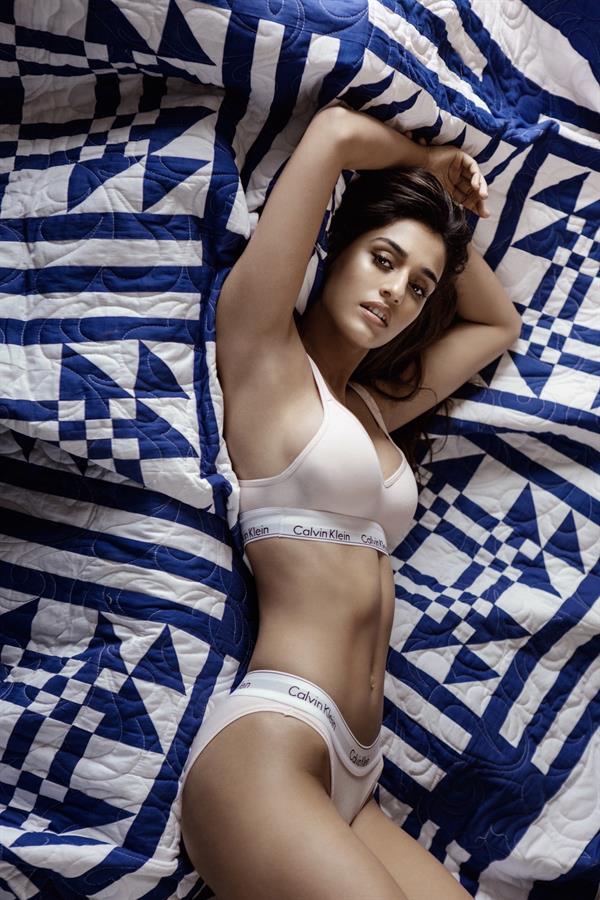 Becoming an actress wasn't her first aspiration; her childhood dream was to become a pilot and join the Air Force.  She co-starred with Jackie Chan, who was pleasantly surprised by how enthusiastic she is about acting.
Disha Patani, in addition to dancing and practicing yoga, enjoys immersing herself in books – she is an avid reader.
Padma Lakshmi
Padma Lakshmi was born on September 1, 1970, in Madras, Tamil Nadu, India. She is a producer and actress, known for Glitter (2001), Star Trek: Enterprise (2001) and Sharpe (1993).  She was previously married to Salman Rushdie.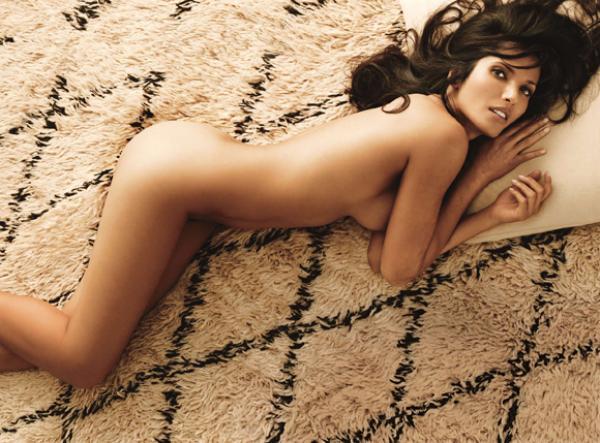 Padma is regarded as one of the sexiest Indian women on the planet, not only for her appearance but also for her other abilities.  Everyone knows that the path to a man's heart is through his stomach, and Padma has been tantalizing both eyes and stomachs.
She maintains a busy schedule as an actress and TV host. Her cooking knowledge and acting ability as the host of the US reality show Top Chef helped the show win an Emmy for "Outstanding Reality Competition."
Deepika Padukone
Deepika Padukone, an actress, and model began her career as a badminton player.  It was an obvious professional choice for the daughter of a successful badminton player.  Fortunately for the rest of us, this stunning lady chose to pursue a career in show business instead.  Deepika began her modeling career in college but rapidly transitioned to acting.  Deepika has served as the Indian face of numerous products, including Close-up, Tissot, and Maybelline.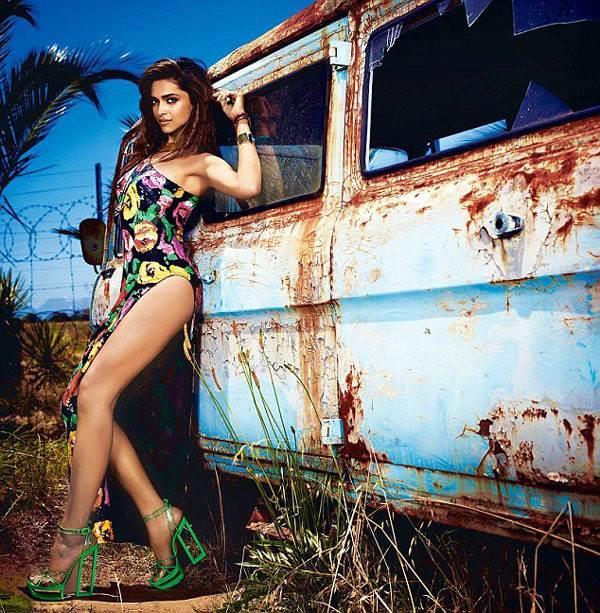 She has appeared in films like Bachna Ae Haseeno, Chandni Chowk to China, Love Aaj Kal, and Karthik.  Deepika isn't your typical model/actress. She has received recognition in both categories.  At the Kingfisher Fashion Awards, she was named "Model of the Year."
She was also nominated for "Best Actress" and received the Filmfare Award for Best Female Debut.  Because of her strong personality and beautiful appearance, Deepika continues to garner Bollywood film offers.
Mallika Sherawat
Few people are familiar with Reema Lhamba.  This is due to the fact that she goes by the screen name Mallika Sherawat.  If you're wondering where she acquired her name, Mallika means empress in Hindi, and Sherawat was her mother's maiden name.  The actress elected to use her maiden name as a gesture of gratitude for her mother's support.
This was a refreshing break from her strict family's initial reaction. Fortunately for Indian filmgoers, she persisted in her ambitions. Mallika was adamant about breaking into the entertainment sector.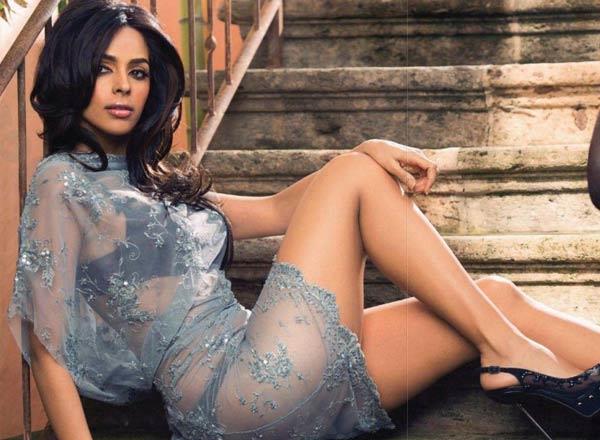 Mallika Sherawat began her career in television ads after completing a degree in Philosophy.  People were drawn to her beauty after seeing her in films like Amitabh Bahchan and Shahrukh Khan.  She then moved into the film industry, where she appeared in blockbuster hits.  Her major break came in the 2004 film Murder.  Mallika has slowly risen to the top since then.
Freida Pinto
Freida Pinto is a well-known actress that has been in the industry for many years.  She is most recognized for her part in the Academy Award-winning film Slumdog Millionaire, and she is known for her simple beauty and talent.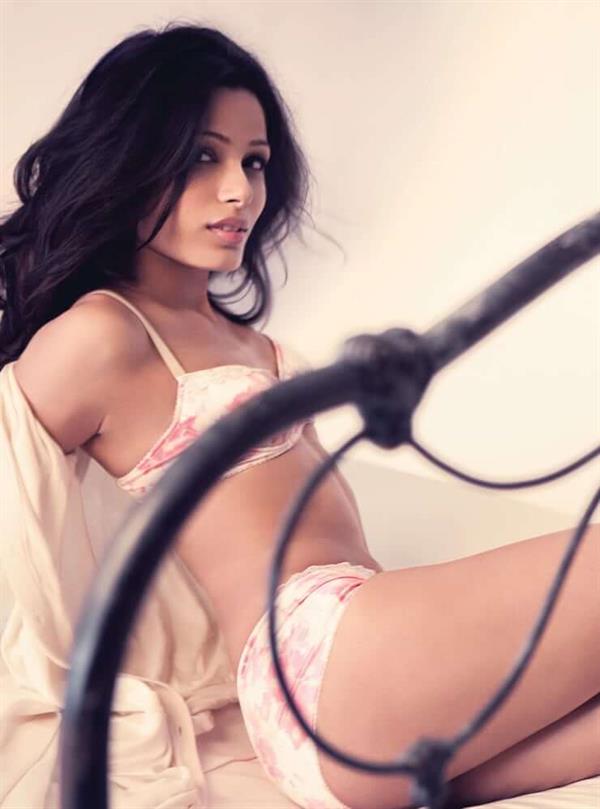 She also worked as the spokesmodel for L'Oreal.  Aside from her acting work, Freida has received a lot of attention for her beauty.
Freida was listed in People's Magazine's "Most Beautiful People List" and also in Vogue's "List of World's Best Dressed Women."  Online, Askmen.com also listed has as one of the most desirable women.
Poonam Pandey
Poonam Pandey is an Indian actress and model who is well-known for being one of the most divisive figures in the Indian film industry.  She is well-known for her work in Telugu cinema and Bollywood, having acted in films such as 'Nasha,' 'Love Is Poison,' 'Malini & Co.,' 'Uvaa,' and 'Aa Gaya Hero.'  She has also done a lot of television work, including roles in the plays 'Total Nadaniyaan' and 'Pyaar Mohabbat Ssshhh.'  Poonam began her modeling career as one of the top nine contestants in the 2010 Gladrags Manhunt & Megamodel Contest.  She has appeared in a number of calendars, including the Gladrags Calendar and the Kingfisher Calendar.  She is the first naked model to appear in a Kingfisher campaign.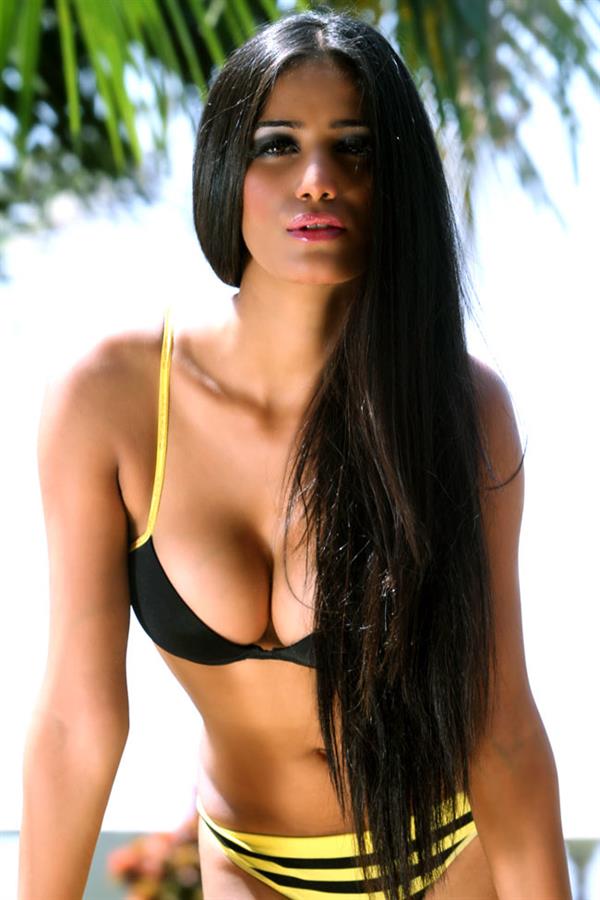 Poonam was once the most downloaded Indian model on the web, and she was one of the most searched people on Google India.  Pandey, who has millions of followers on Twitter and Instagram, is a huge supporter of the Indian cricket team.  In real life, the actress, who is rather brazen, previously established her own App on the Google Play store.  However, Google pulled the app just a few hours after it was released.
Koena Mitra
Koena is a sultry dancer who easily ranks among the top Indian women.  She began her career as a ballet dancer, but she is now best recognized for her appearances in Bollywood films.  Koena, in addition to performing, is a past pageant queen, having won her first contest in 2003.
While in college, she began modeling, appearing in fashion shows and advertisements.  You've probably seen her representing Clinic All Clear, Maruti Alto, ACP Whisky, and Mirinda.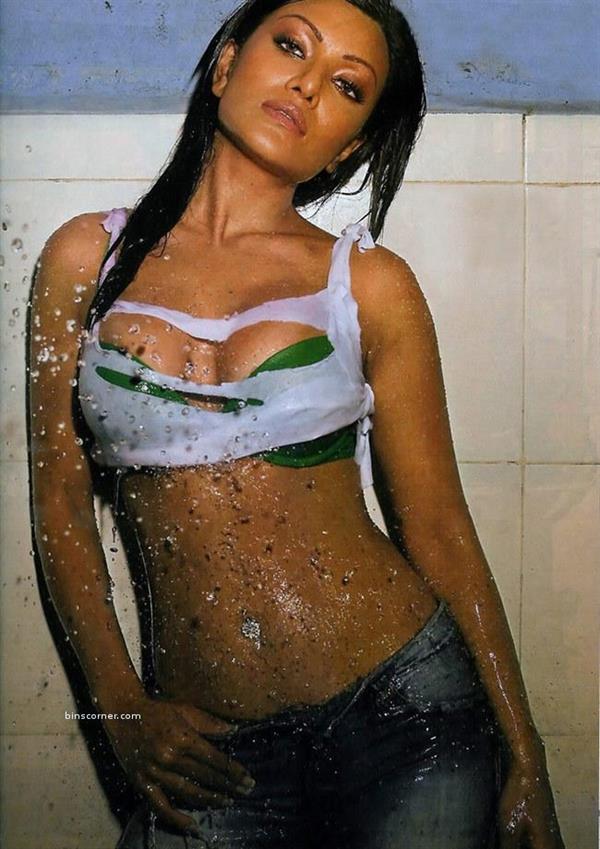 Since 2002, Koena Mitra has appeared in music videos and films.  Musafir was her debut feature film role. However, she is best recognized for her parts in Ek Khiladi Ek Haseena and Apna Sapna Money Money.  While her acting is excellent, she did not make our list of top skills.  A physique like hers is simply impossible to ignore.
Bipasha Basu
Bipasha started out as a part-time model but was able to convert that into a successful career.  While a student at Bhawanipur Education Society College, she entered the Godrej Cinthol Supermodel Contest and the Ford Models Supermodel of the World Contest. She won both.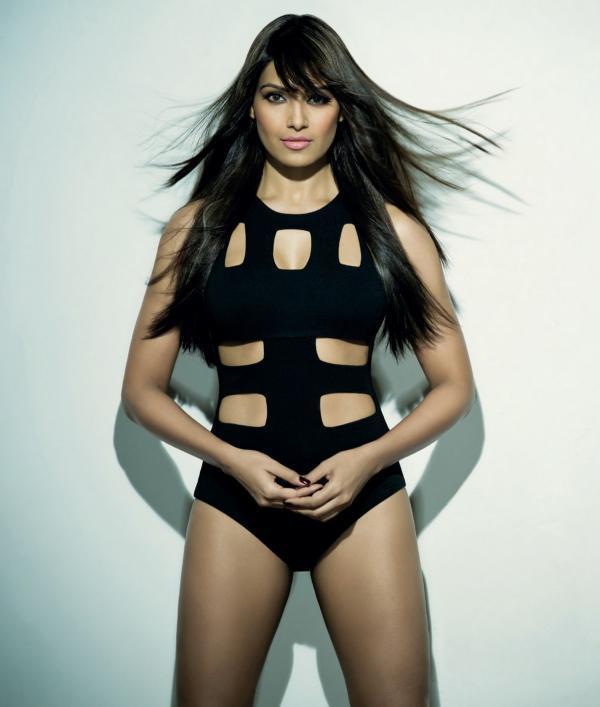 The Ford Models' completion launched her career as a professional model.  She was quickly seen in commercials for Calida and held the cover of different magazines.
Bipasha Basu decided to also give acting a try.  She found that she was able to portray different roles ranging from seductive to classic roles.  Her acting skills quickly won awards and roles in box office hit films.
Neha Dhupia
This actress and model won the Femina Miss India pageant in 2002 and was one among the top ten contestants in Miss Universe that same year.  She has also been one of the MTV Roadies' leaders since Season 14.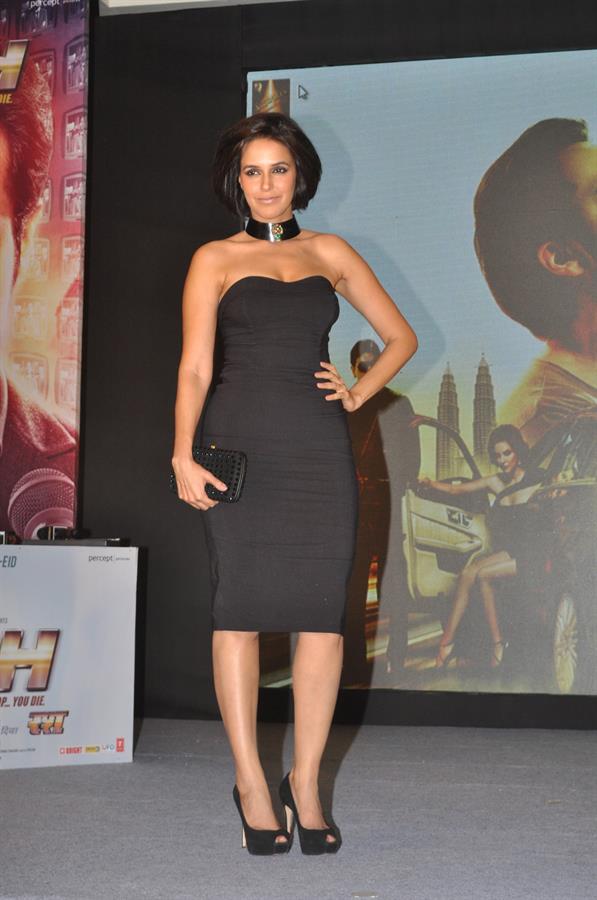 Neha Dhupia made her acting debut in Graffiti, a play in New Delhi. She later modeled for commercials and participated in a music video for Indipop band Euphoria.  She later appeared in the television series Rajdhani. Neha competed in the Femina Miss India pageant in 2002, where she was crowned Miss Universe India 2002.  She was then flown to the Miss Universe competition in Puerto Rico, where she finished in the top ten.  Neha had planned to join the Indian Foreign Service after winning the pageant, but instead chose to pursue a career in acting.
Aishwarya Rai
Aishwarya Rai won't be seen in scantily clad clothing, but it doesn't stop her from making our list.  She originally intended to pursue medicine or architecture, but instead chose a profession in modeling.
For some, her conservatism is what draws them to her.  We're all curious about what she's hiding, but we can't deny that she's a goddess.  Aishwarya didn't have to give it her best to win Miss World. Her beauty and intelligence were enough to get her the job.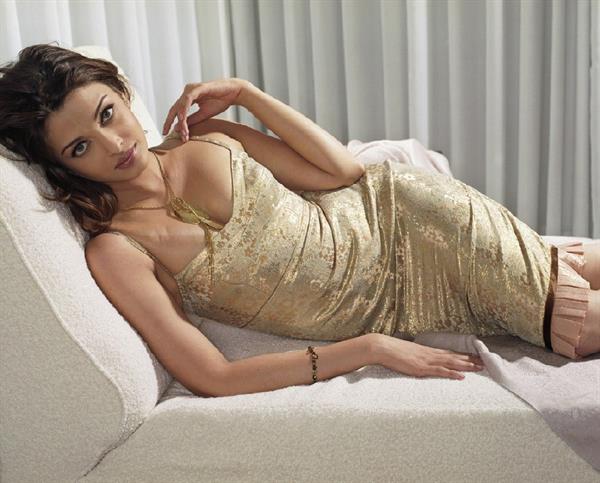 Following her Miss World victory, she appeared in ads and appeared as a guest star on television shows.  She eventually began performing in films and has acted in over 40 Hindi films.  Aishwarya Rai Bachchan is a successful actress who has won the Best Actress award two years in a row.  She exemplifies how beauty, brains, and talent can carry you far.
Puja Gupta
Puja Gupta was Miss India Universe and competed in the Miss Universe contest.  She served as India's tourism ambassador while she was Miss India Universe.
She also became a member of Donald Trump's Miss Universe Organization, which promotes AIDS awareness.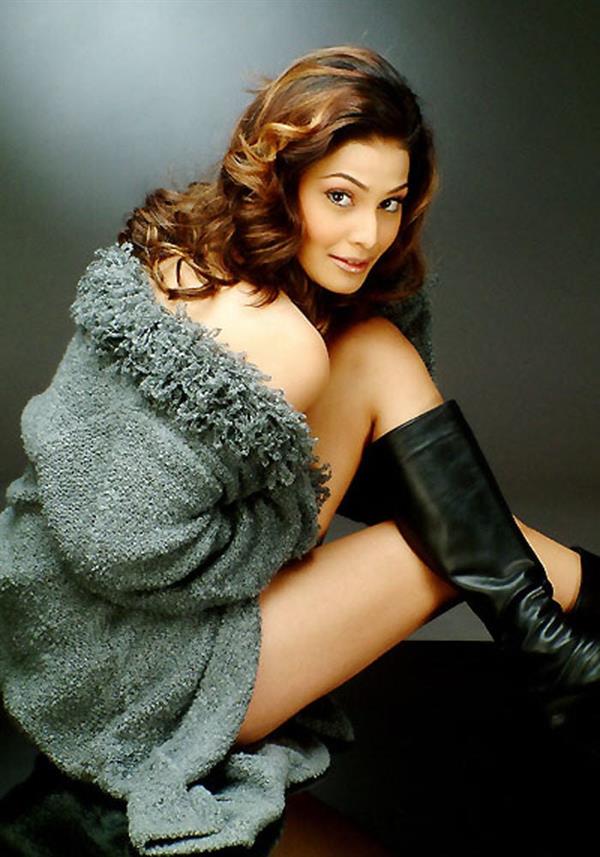 Puja models and acts in addition to her pageant responsibilities.  She is also a skilled martial artist. Puja has appeared in several films, including F.A.L.T.U., Shortcut Romeo, and Goa Gone.  She has appeared in Cosmopolitan, Marie Claire, and Elle magazines as a model.
Celina Jaitley
Celina Jaitley works as a nurse in the army.  Her father and brother were also in the army, thus she was inspired to become a nurse.  She also worked for a mobile phone firm.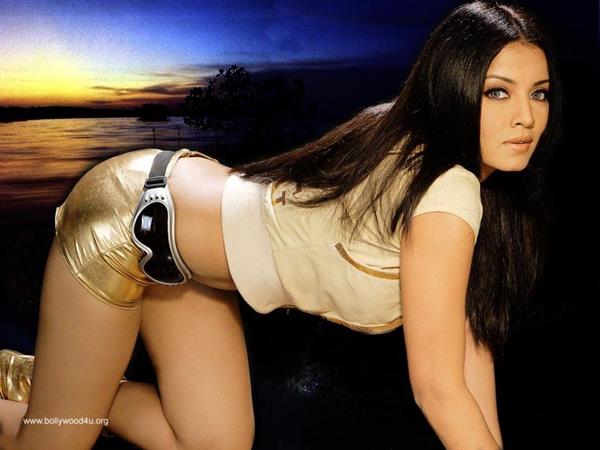 How did we become aware of this nurse?  She entered a beauty pageant.  Celina earned the Femina Miss India Universe title, as well as Miss Margo Beautiful Skin, India Time's Surfers Choice, and MTV's Most Wanted.
Priyanka Chopra
The world owes Priyanka Chopra's mother a debt of gratitude. Priyanka's mother thought her daughter had the makings of a beauty queen.  She entered the Femina Miss India pageant without Chopra's knowledge.  When they received a callback, they were taken aback.  Priyanka eventually qualified for the Miss World pageant and won the title for India.
Her mother had a keen sense of style.  Priyanka began modeling and acting after winning Miss World. She has received the National Film Award and four separate Fanfare awards as an actress.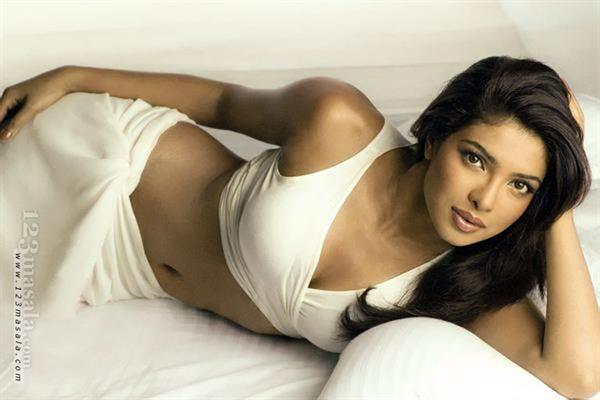 She has starred in films both in Tamil and in Bollywood.  Priyanka is taking her career to the next level.  She released her debut record single in 2012.  This beauty can also sing! Once again, we'd like to thank Priyanka's mother.
Nikita Anand
Nikita began her quest for fame when she was young.  She was reared in an Army household that traveled extensively as a child.  She began her career at the age of 13 when she entered her first beauty pageant.  That year, she was crowned Miss Ranchi.
She went on to compete in the Miss Universe competition but did not win.  Nikita didn't let her loss deter her, and she went home to a slew of modeling and acting gigs.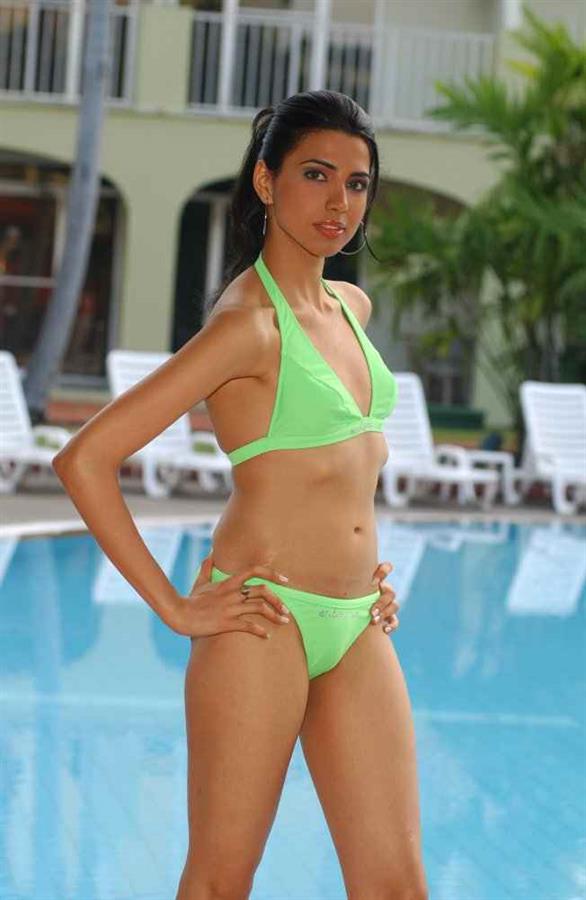 Nikita Anand has been the face of corporations such as Rayban and Indian Airlines, as well as a model in various fashion events and a show host.  She has also appeared in a few films.  Nikita began her career early and shows no signs of slowing down.
Vidya Malvade
Many of the stunning Indian women we've covered have risen through the ranks of beauty and modeling competitions.  Vidya Malvade is a one-of-a-kind character. She majored in law in college and afterward worked for an airline.  She met and married Captain Arvind Sing while working for the airline.  Tragically, Capt. Arvind Singh was killed in a plane crash.
The widow was compelled to restart her life. Vidya quit her job in the airline business to pursue a career in modeling and acting.  The diminutive beauty began her career by appearing in commercials, ads, and films.  It was a difficult start, and she did not fare well at first.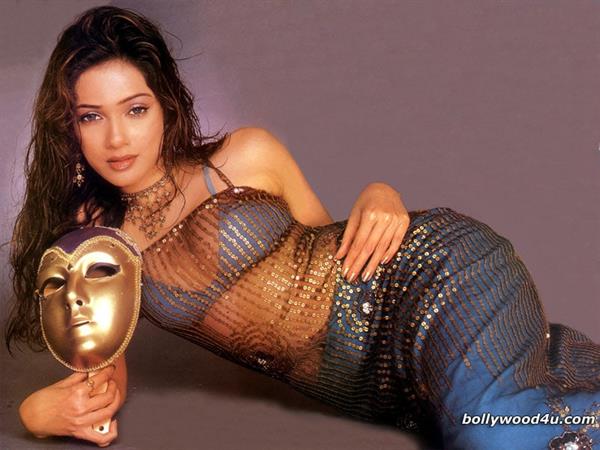 Movie critics panned her, and it appeared that she would never be renowned.  Her major break came when she played the goalkeeper for an Indian women's hockey squad in the film Striker.  Vidya has definitely piqued our interest.
Divya Parameshwaran
Divya is a stunning Indian woman with a back-up plan.  She completed her engineering degree before beginning modeling.  Most people would say that was a wise decision.  While this beauty is absolutely competent of modeling (she made our list), many models leave the industry after a few years.
As a model, Divya Parameshwaran has represented some well-known businesses and walked the runway wearing well-known designers' iconic designs.  She also competed in the Miss India Worldwide pageant.  Although she did not win the crown, her involvement drew the attention of many.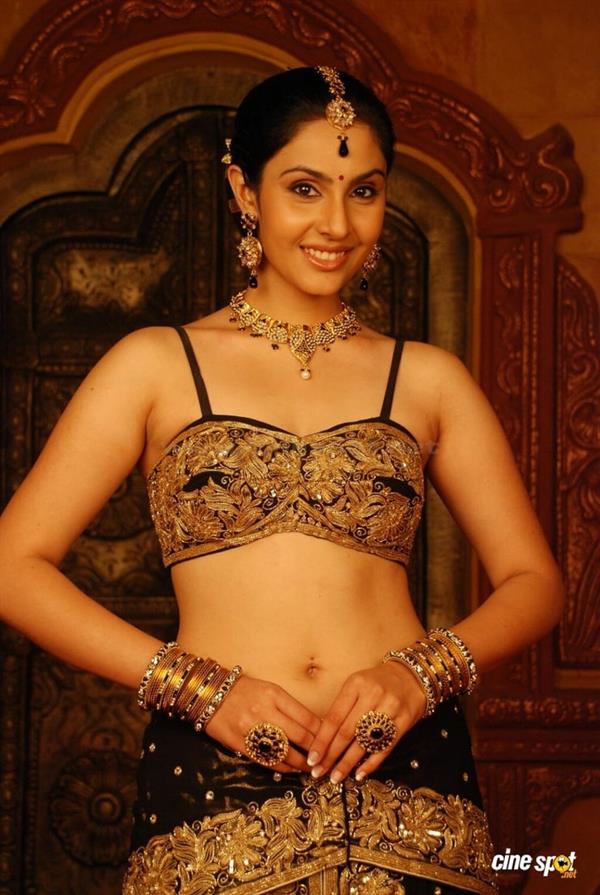 She rapidly made the transition to film, appearing in films such as Ponar Shankhar.
Anjana Sukhani
Indian film actress and model Actress and model Anjana Sukhani is another college-educated Indian beauty that made our list.  The Bollywood star holds a management degree in International Business but decided to act instead.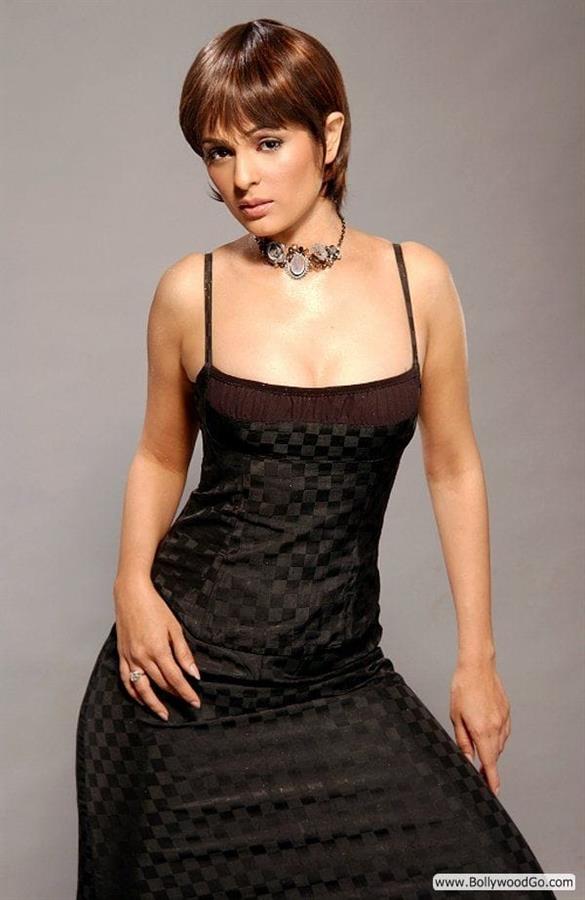 She began her career in commercials, where she was cast for a Cadbury Dairy Milk advertisement.  Following that commercial, she appeared in a music video for the song Ghar Jayegi.
Anjana's lack of cinematic experience did not hinder her from landing roles in high-profile films.  She first appeared in the 2007 film Salaam-e-Ishq before landing a role in Golmaal Returns.  Since then, she has continued to act and capture the attention of many people, including ourselves.
Richa Gangopadhyay
Richa Gangopadhyay, an Indian film actress, model, and former beauty queen from the United States, may not be from India, but that didn't stop us from including her on our list of the hottest Indian women.  After being crowned Miss India USA, this nutritionist received international prominence.
Richa Gangopadhyay was named Miss Beautiful Eyes and Miss Photogenic at the Miss India Worldwide competition.  She relocated to India in 2008 to seek a career as an actress.  Richa learned acting technique and began modeling while in India.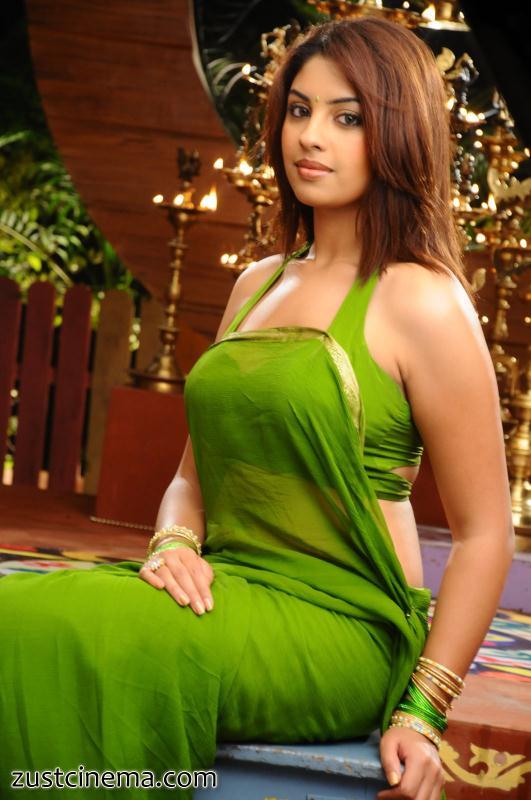 She appeared in her debut ad in 2009.  Richa made her cinematic debut in the political drama Leader in 2010.  She received the Vijay award for best debut actress the next year for her portrayal in Mayakkam Enna. Richa is on her way to becoming a well-known Indian actress.  She is already one of the most attractive.
Riya Sen
Riya comes from a long line of talented performers and actresses.  That is why it is not surprising that she has ended up where she is.  Riya's achievement may have been aided by her upbringing, but she proves that she is capable of standing on her own.
Riya Sen has made a name for herself based on her own beauty, talent, and charm, regardless of her origins.  Her acting career began when she was ten years old, when she appeared in the film Vishkanya.  Since then, this stunning lady has been flaunting her figure and acting in a variety of flicks.
Riya has worked as both a model and an actress. Many Indians have seen her in the films Jhankaar Beats and Ananthabhadram.  Despite her small stature, she has worked as a model.  She has been the face of numerous Indian products, even taking over as Limca's ambassador from Deepika Padukone.
Although her modeling career has included music videos, magazines, and runway shows, she is best recognized for her appearance in Daboo Ratnini's annual glamour calendar while partially naked.
If you think we've left out someone, please do leave us a comment.