They are hot and they make you just want to unfly those skinny jeans of yours.  Now, for those who don't know…  Gravure idols are not pornstars.  They are close to being glamour models minus the toplessness and the nudity of frontal (or any other angle).  Okay, but what really are Gravure Models?
Well, friends, Wikipedia defines Gravure Idols as…
"…a female model who primarily models for magazines, especially men's magazines, photobooks, or DVDs.  Gravure idols appear in a wide range of photographic styles and genres.  Their photos are largely aimed at male audiences with poses or activities intended to be provocative or suggestive, generally accentuated by an air of playfulness and innocence rather than aggressive sexuality.  Although gravure idols may sometimes wear clothing that exposes most of their body, they seldom appear fully nude.  Gravure idols may be as young as pre-teen age up to their early thirties.  In addition to appearing in mainstream magazines, gravure idols often release their own professional photobooks and DVDs for their fans."
So now that we know what Gravure is, let's get on with the list, folks!  I'm sure you are as excited as a high-earning man in a comic book store.
Reon Kadena
Born on February 19, 1986, this petite but voluptuous babe is like a goddess and people simply love her.  Though Gravure wear skimpy clothes, Reon Kadena here started out by posing in nude.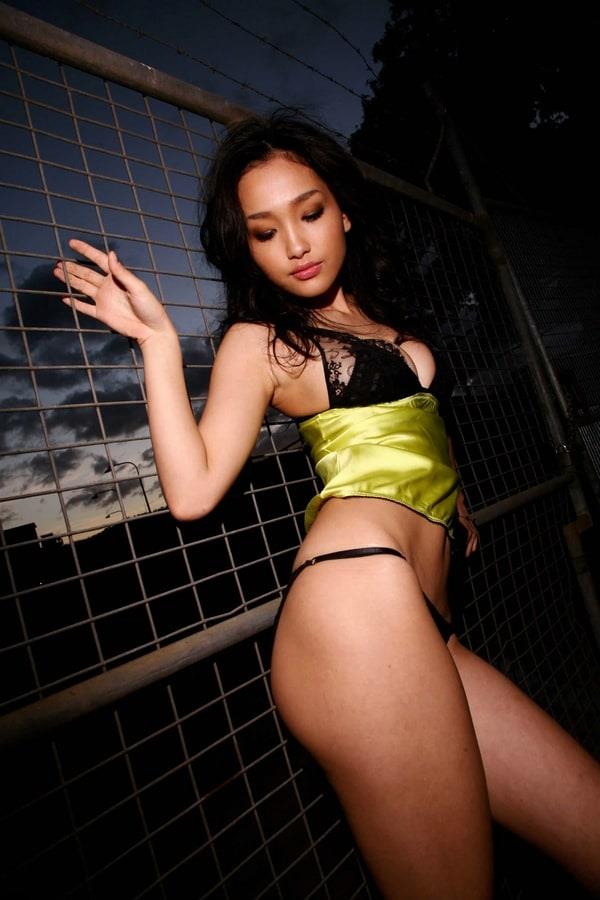 Her nude photos gained so much attention that she vowed never to pose in the nude again and just decided on being a Gravure idol.  Apparently, Reon didn't want to be famous ONLY for her looks, she also wanted to be appreciated for her talent.
Arisa Oda
Arisa Oda has already appeared on the covers of dozens of Japanese men's magazines and in several Japanese films before the age of 20.  Many people were taken aback when she abruptly retired in 2007, at the pinnacle of her career.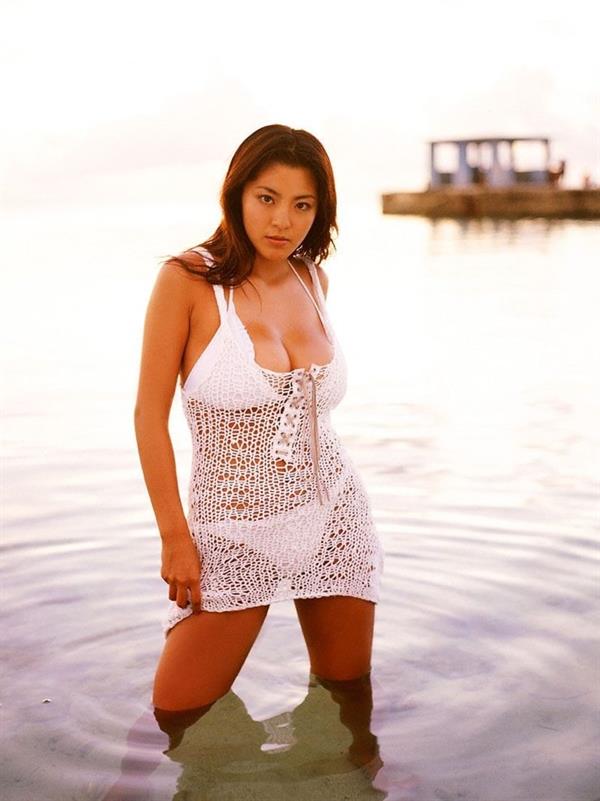 However, it turns out that she simply changed her screen name to Mika Kamaya (a character name from the anime series Sailor Moon) and is still doing good in the industry.
Miri Hanai
Miri's height of 4'10" may make her appear little, but wait till you see her beautiful figure with measurements of 36-23-34.  That's an F-cup breast size, for those of you keeping score!  Miri Hanai claims she enjoys playing tennis, which is something I'd like to see.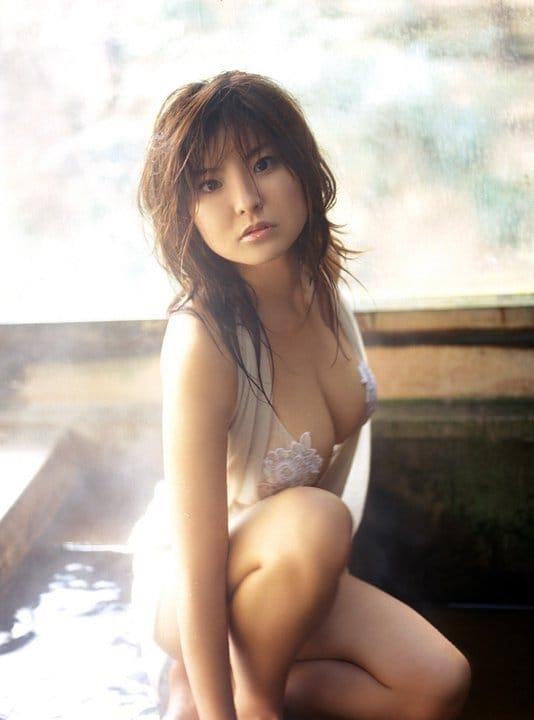 This curvy Japanese hottie has appeared on multiple DVDs and is frequently seen on Japanese variety shows.  She also appeared in Metal Gear Solid 3: Ground Zeroes.
Ourei Harada
Ourei Harada began her modeling career shortly after turning 18 with a photo book titled Vanilla.  It was a success, and a slew of photo sessions for magazines and websites ensued.  In a short period of time, she had become a well-known model and had won the Miss Magazine title. Ourei stepped away from the spotlight in 2007 when she had her breast implants removed.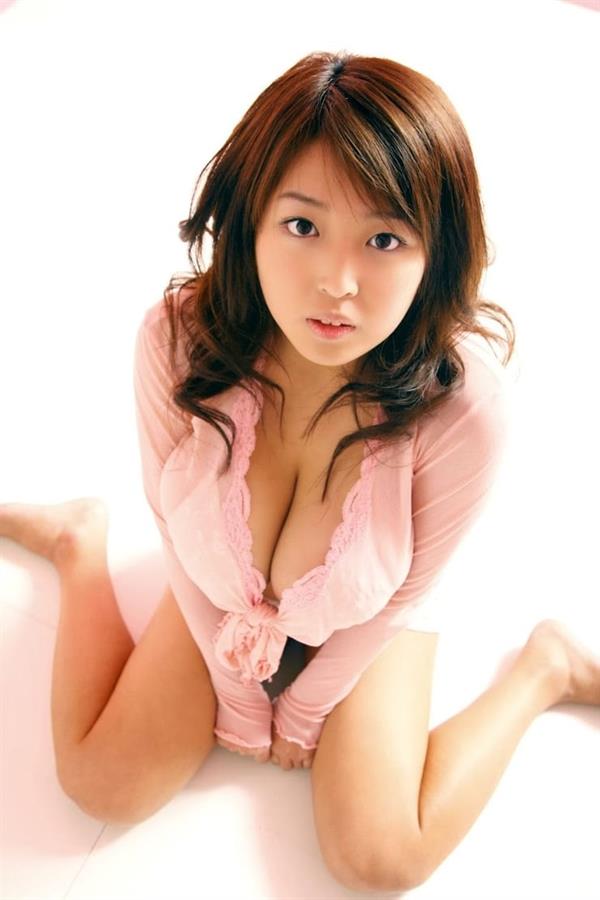 The next year, she returned as a weather reporter.  She later changed her screen name to Eiko Maeda and joined SKE48, an all-girl musical spectacular, in 2009.  After a few months with SKE48, she moved on to SDN48, another popular female group (see video below), and changed her name back to Machiko Tezuka…
Rio Natsume
Rio Natsume's natural breast size is one of her best qualities.  There are no implants at all.  In 2003, she began appearing on DVDs, and in 2009, she was ranked seventh on AskMen.com's list of "Top 10: Japanese Models."  One of her most well-known roles was in the video game "Gal of the Sparrow 2" – sadly, the game is only available in Japan.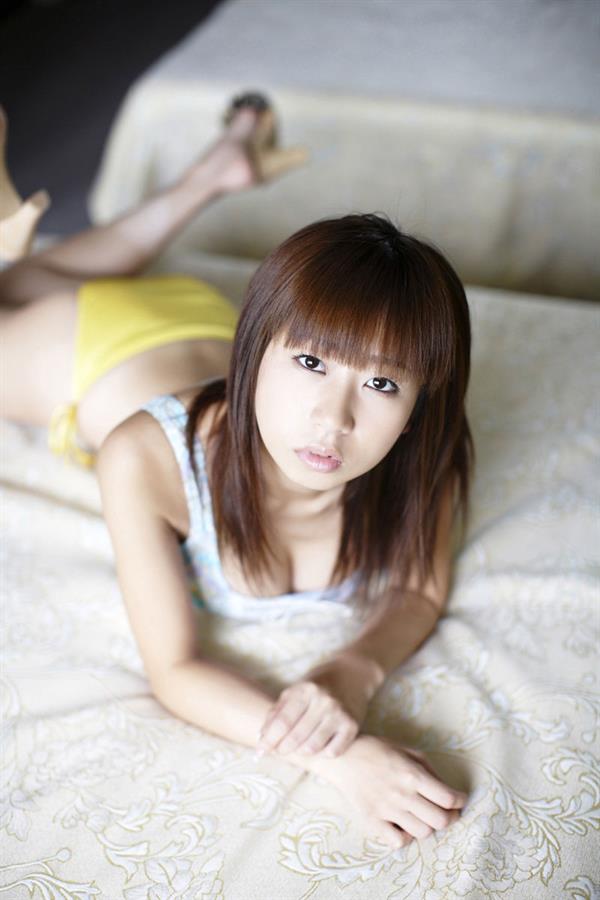 Miyabi Isshiki
This petite Japanese girl with a size K-cup bust was born on March 23, 1987!  Even until now, Miyabi Isshiki doesn't have much of a bio available and remains a very hot mystery.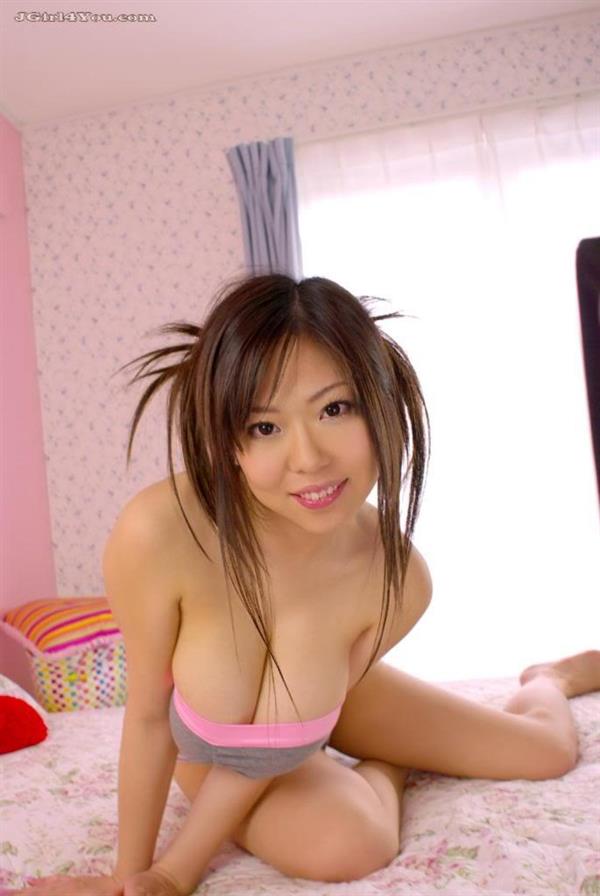 Harumi Nemoto
Harumi Nemoto was born on July 28, 1980, in Chiba Prefecture, Japan.  She has had a column since October 2007 in the monthly manga magazine Manga Life.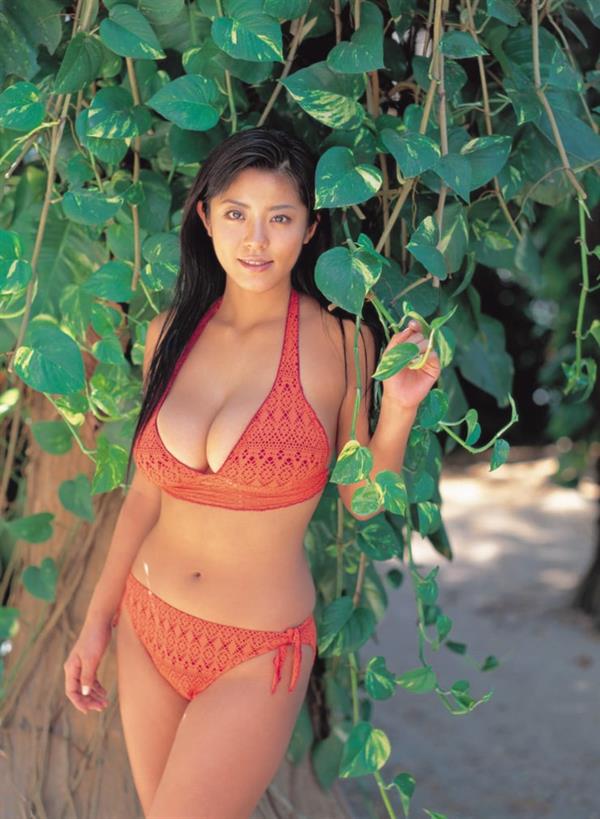 She is also an actress known for Sui 10! One-Night R&R (2004), Ken Shimura's Idiot Feudal Lord (1986), and Joshû Shiiku 611 (2007).
Megumi Yamano
Apart from being a Gravure Idol,  Megumi here is also an actress, singer, and all-around tarento (mass media talent).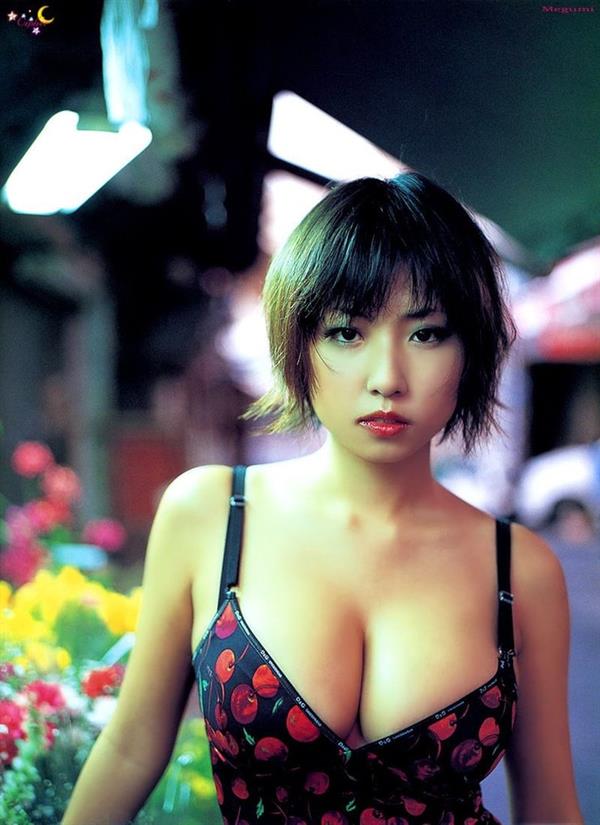 She was raised in Kurashiki, Okayama, but was born in Matsue, Shimane on September 25, 1981.  In July 2008, after discovering she was pregnant, Megumi married Dragon Ash lead singer Kenji Furuya, whom she had been dating since 2005.
Aki Hoshino
Born on March 14, 1977, Aki began her profession when she was 19 years old…  and with her breathtaking beauty and slender form, she soon rose to the top.  Her DVDs never fail to excite Japanese guys, and they don't mind staying up late to see Aki on her late-night talk show.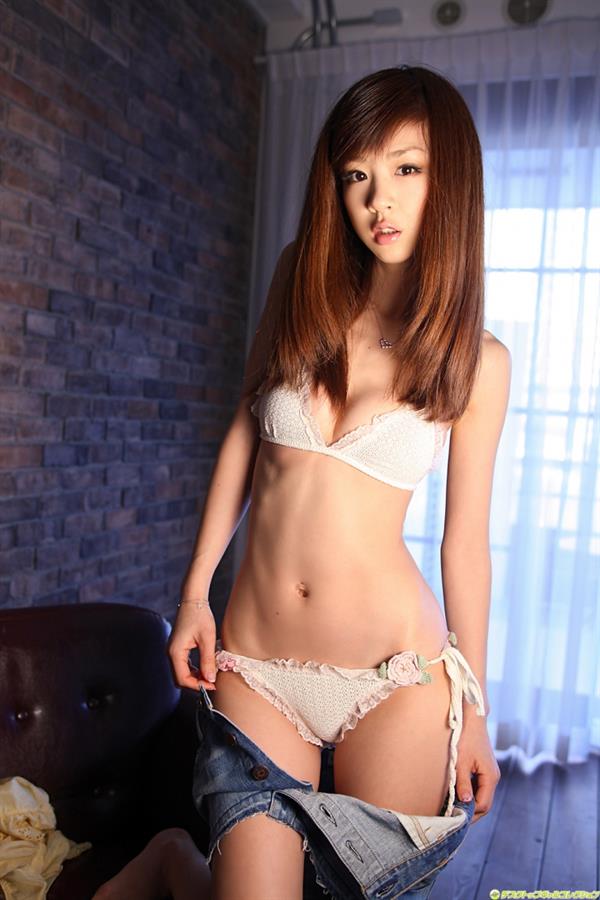 Aki Hoshino published a book with tips on how to stay gorgeous, develop a terrific shape, and apply makeup.
Yoko Matsugane
Yoko Matsugane was born on May 26, 1982, in Ibaraki Prefecture, Japan.  Yoko has released several DVDs and photobooks and has appeared on several TV shows in Japan.  At the time of the release of her latest DVD she usually attends promotional events where her fans get to meet their idol and take a picture with her.  These events are most often held in department stores in the Akihabara district of Tokyo.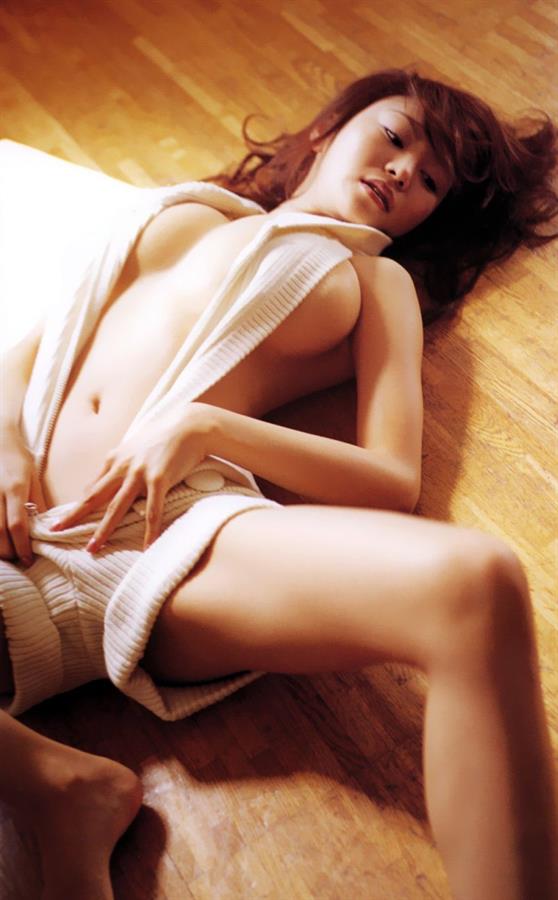 She is also a traveling DJ and has performed in various clubs in Japan, Australia, and Singapore.
Hot, right? Now, watch out for the next as it will be hotter.