This one is truly a queen…  Melissa Alcantara's personal transformation is just inspiring and yes, she is the trainer of some of the top celebrities today.  Oh, you can't deny that she is one of the fittest you've ever seen.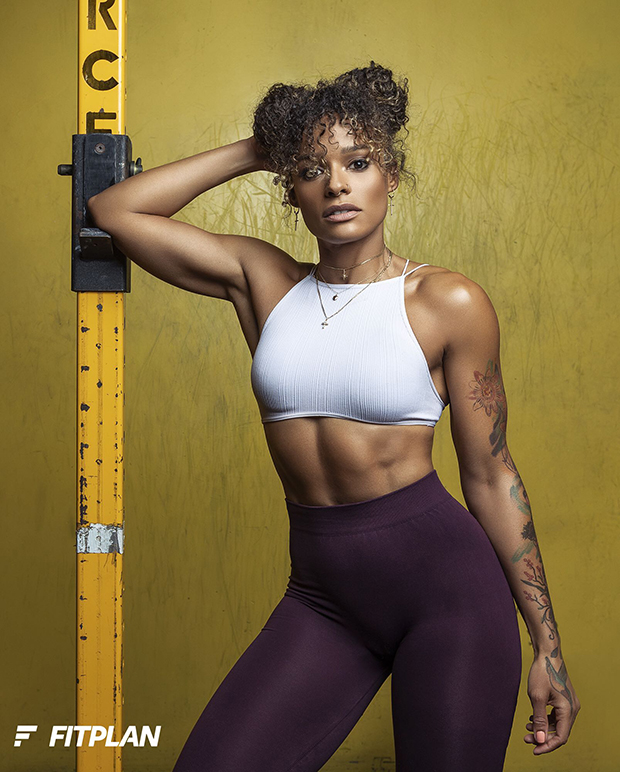 Her tummy alone is enough to send you into an envy frenzy.  But don't worry as it doesn't last that long.  After that, she would also inspire you to make yourself be physically better.  And yes, you will thank this newest crush of yours just right after your first plank.
Who is Melissa Alcantara?
Melissa is a fitness teacher and Instagram star from the United States who has worked with a number of celebrity clients.  She is well-known for developing a number of 8-step diet programs and workout techniques, which she makes available through her personal training and online website.  She won a bodybuilding competition and was featured in the January 2017 issue of 'Women's Health Magazine' in the categories of 'Miss Figure' and 'Miss Best Physique.'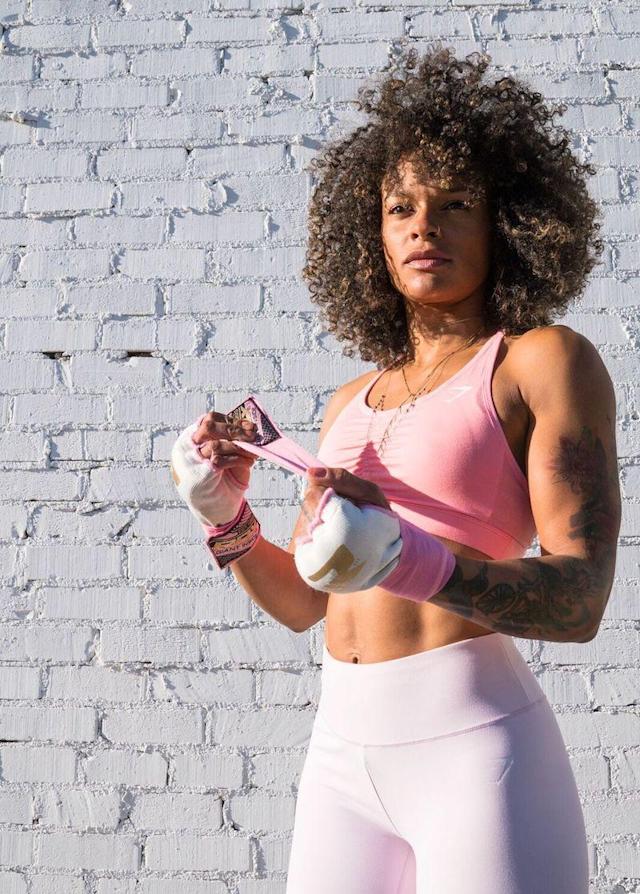 Melissa is also well-known for her work as a personal trainer for celebrities such as Kim Kardashian and Karina Elle Lisenbee.
Her Early Life
Melissa Alcantara was born on March 8, 1985, in New York City's Bronx borough, New York, United States.  Her "stereotypical drug addict and alcoholic father" made "everyone's life more difficult."  To support all of her siblings, her mother had to work two jobs.  Melissa dropped out of college in the early 2010s after becoming pregnant.  She later left her full-time job as a producer owing to her rigorous training program and bodybuilding competitions, during which she waited tables at night.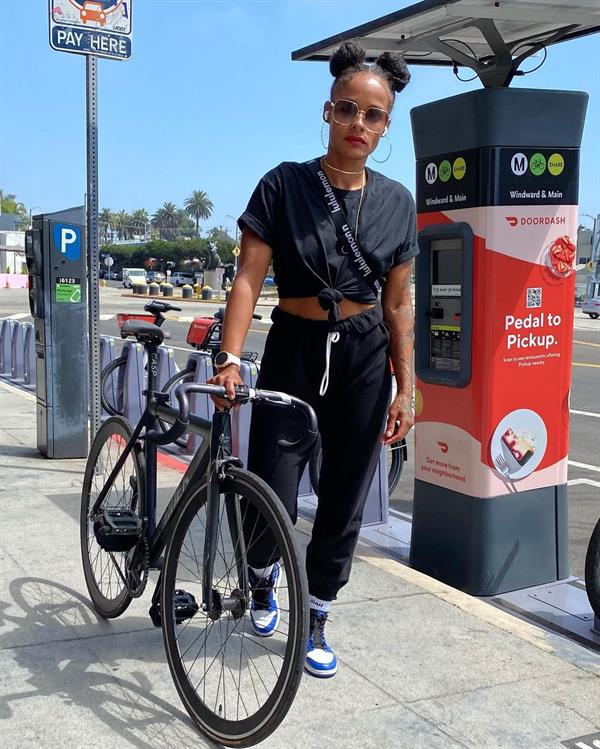 Career Journey
Melissa Alcantara, according to her own words, was a "yo-yo dieter" who drank and smoked excessively before becoming 'Fitgurlmel.'  She had a rough pregnancy in 2011, during which she was frequently ill and weary.  She began devouring everything from doughnuts to pizzas and gained 70 pounds during her pregnancy, bringing her weight to nearly 200 pounds on the scale.  Despite family support, her weight undermined her confidence and drove her to depression.
Her harsh childhood, fortunately, also fueled her spirit, which helped her set a weight loss target for herself.  She decided to take the course after seeing a TV advertising for Insanity Beach Body, which claimed remarkable weight loss results.  She finally followed the program after a brief time of delay and was able to lose 40 pounds in 60 days.  The most significant thing she took away from the program, she believes, was that "I controlled what I put into my body."  eventually attained her objective by trial and error; in addition to diet control, she attempted Weight Watchers and dabbled in Jiu Jitsu.  In April 2014, as she gained confidence in her figure, she began posting fitness-related content on Instagram.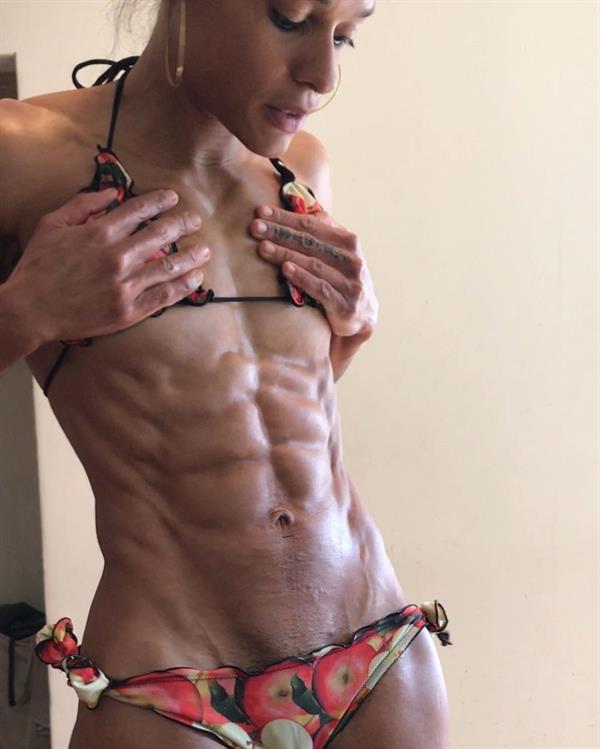 Melissa wanted to acquire more than just a slim look, so she began lifting hefty weights in preparation for a bodybuilding competition in early 2016. She won the competition in two distinct categories 17 weeks later: 'Miss Figure' and 'Miss Best Physique.'  Her position as a waitress gave her the opportunity to meet a diverse range of individuals, and because of her amazing physique, she was frequently asked if she was a trainer or a dancer.  Kim Kardashian, meantime, discovered her weight loss and fitness journey on Instagram and was impressed by her hard ethic.  She received an email from Kardashian's producers in May 2017, and three days later, she met Kardashian at her New York City apartment.  She joined YouTube in February 2018 and frequently uploads training videos and instructions.  She also established an 8-week fitness plan with her husband, which she distributes through her website 'fitgurlmel.com' and the FitPlan app.
Facts and Trivia
Melissa Alcantara took offense when people began harassing her client and 'Keeping Up With The Kardashians' actress on Instagram following her attendance at the Met Gala 2019.  She donned a Sophia Loren-inspired Mugler gown with a tiny waist, which was slammed as unnatural.  Alcantara decided to respond to the haters with her own Instagram post, in which she noted that the dress featured a tight corset and went on to discuss how hard the celebrity trained in the morning six days a week.
She was a cast member of Beachbody home workout videos 'Insanity Max 30' by Shaun T.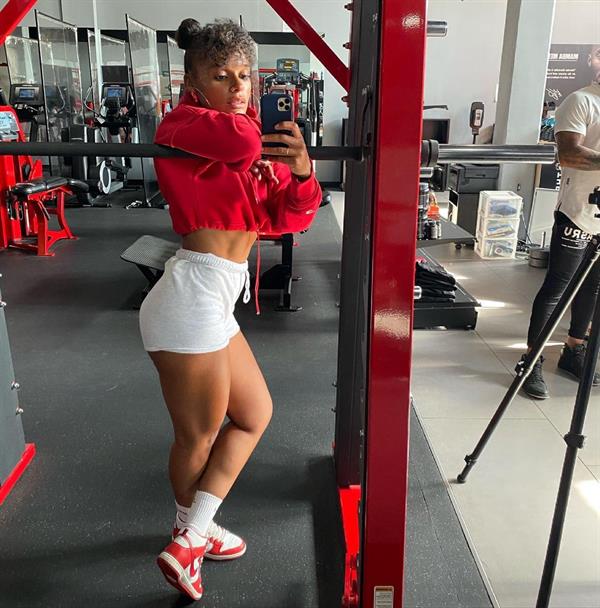 Melissa currently resides in Los Angeles, California, with her husband and their daughter Bella.  She begins her day at 4 a.m. then, after a cup of coffee, reads a pleasant section from her favorite book, Don Miguel Ruiz's 'Living a Life of Awareness: Daily Meditation on the Toltec Path.'  She practices intermittent fasting and frequently skips breakfast, eating her first meal at midday after a workout.
Melissa Alcantara Photos
Join her over 1.1 million followers on Instagram for her latest workout tips and other posts.
Also, do visit our Melissa Alcantara page for more of her inspiring and attractive pictures.