This blonde bombshell will make you wish for her to be in your every dream.  Oh man, she is as sexy as heck and you would totally dream about her not just in the evening but also while you are on that very important department meeting that you half-heartedly want to attend.
Oh yes, Helena Mattsson deserves a Friday spot here.  And if you are a fan of this site, you know already that we feature the top of the triangle (of hotness) during this day.
Who is Helena Mattsson?
Helena is a popular Swedish model and entrepreneur who had had recurring roles on ABC's Desperate Housewives (2004) and CW's Nikita (2010).  In 2012 she was cast as Alexis Blume in 666 Park Avenue for ABC.
Her feature film credits include Seven Psychopaths (2012), Guns, Girls and Gambling (2012), Surrogates (2009), and Iron Man 2 (2010).
Her Story
Helena Mattsson was born on March 30, 1984, in Stockholm, Sweden.  Helena began performing in plays, musicals, and concerts at an early age.  She studied acting at Södra Latin, a highly selective upper secondary school in Södermalm, which she credits with giving her the confidence to follow her chosen job.  Helena had early parts in Wild Side Story and other Stockholm cabarets.  As a teenager, she traveled to London, England, to attend drama school.
Helena traveled to Hollywood at the age of 19 to audition for a TV series.  Her planned brief stay turned into a permanent one after she was cast in the short-lived 2004 TV series Sweden, Ohio. "When I first started working, my heavy Swedish accent cost me a lot of parts," Helena says. "A defining milestone in my career undoubtedly came when I started to lose it, and I was able to play more American characters at that point, and my career took a turn for the better."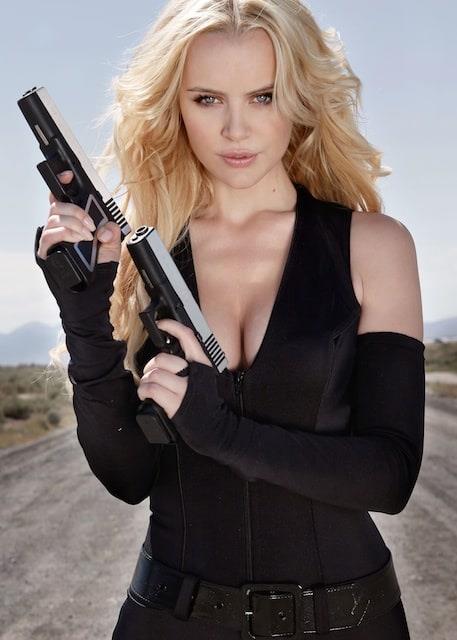 In 2007, she played Miranda, an alien/human hybrid, in the film Species: The Awakening. Mattsson also appeared in the films You and I and Surrogates. In 2006, she appeared in the music video for Primal Scream's "Country Girl." Her television credits include three episodes of Desperate Housewives as Irina and three episodes of Nikita as Cassandra Ovechkin on ABC.  In the television series 666 Park Avenue, she portrayed Alexis Blume.  In 2016, she appeared in a beaver costume in a Nespresso television commercial named "Training Day," alongside Danny DeVito and George Clooney.
Facts and Trivia
Helena is trained in Martial Arts and is also a trained dancer.
Helena is the sister of Sofia Mattsson and Mia Mattsson. Both are also actresses.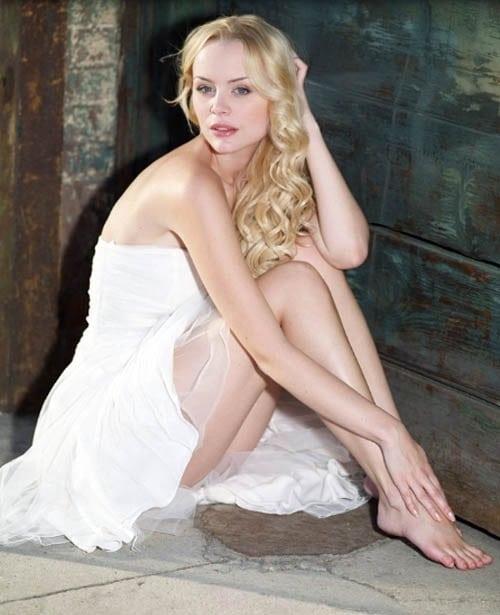 As much as possible, Helena here doesn't like to be glammed up…
"I'm sort of like a jeans and boots kind of girl.  Casual comfortable.  I like soft colors and solid colors."
She loves to bake chocolate cakes and anything unhealthy, according to her.
Her Body Measurements
Helena stands 5 feet, 7 inches and she possesses a 35-26-35 (34C bra size) figure.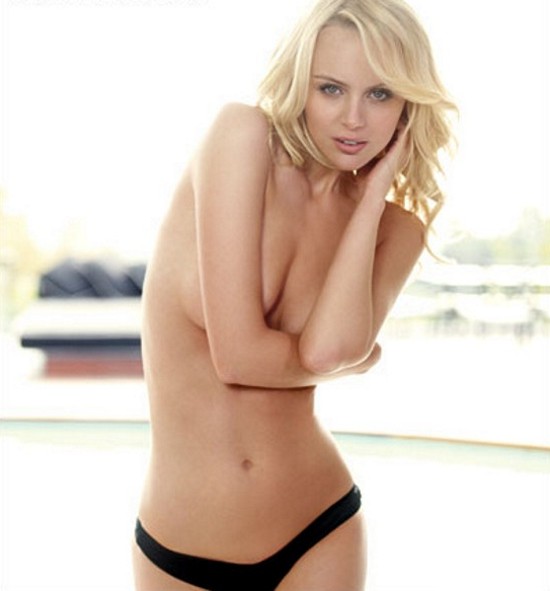 Helena Mattsson Photos
Follow Helena on Instagram for her latest lifestyle and other personal posts.
Also, do visit our Helena Mattsson page for a good amount of her stunning pictures.