Ally Courtnall is just f*ckin' gorgeous.  I mean, it is not every day that you would see a specimen as gorgeous as this.  Yes, we've featured a lot of super hot women but only a few (okay, maybe not that few) with be at par with Ally Courtnall's level.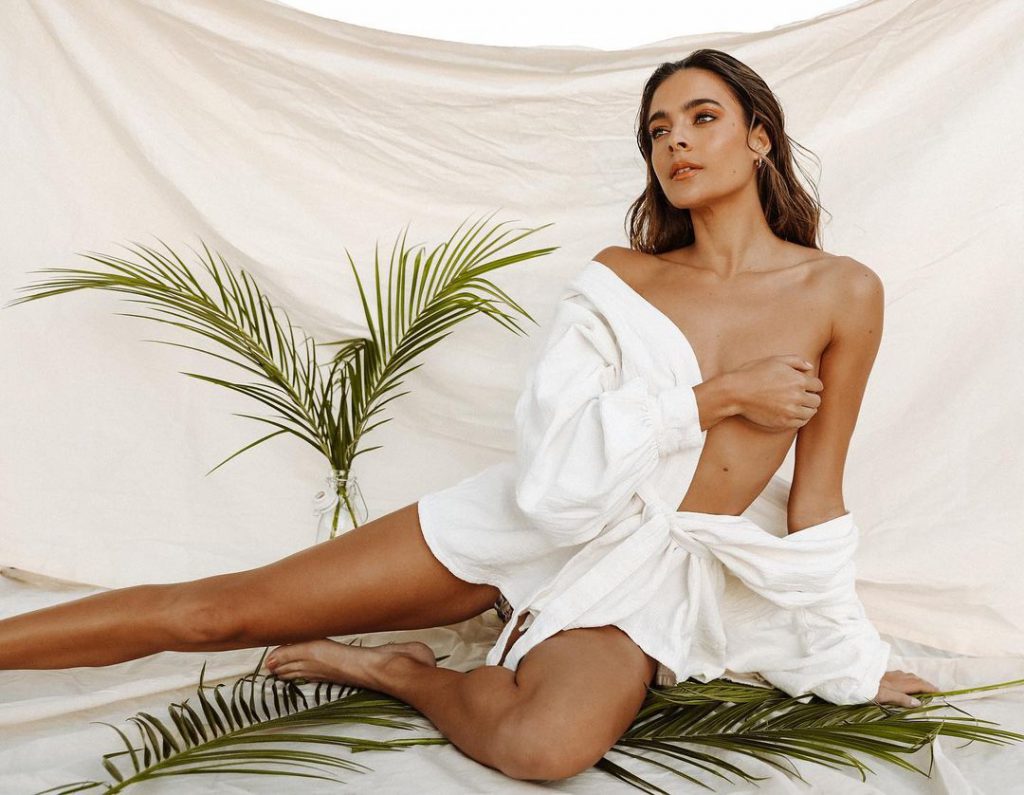 She is beautiful and I think, no one here will disagree.  Her hair, her face, that slope from her waist down to her hips…  Man, she is a sight to behold!
Who is Ally Courtnall?
Ally is a soccer player turned model who is represented by Elite Model Management and fitness modeling agency Sports and Lifestyle Unlimited.  She has been in campaigns for brands like Adidas, H&M, and Asics.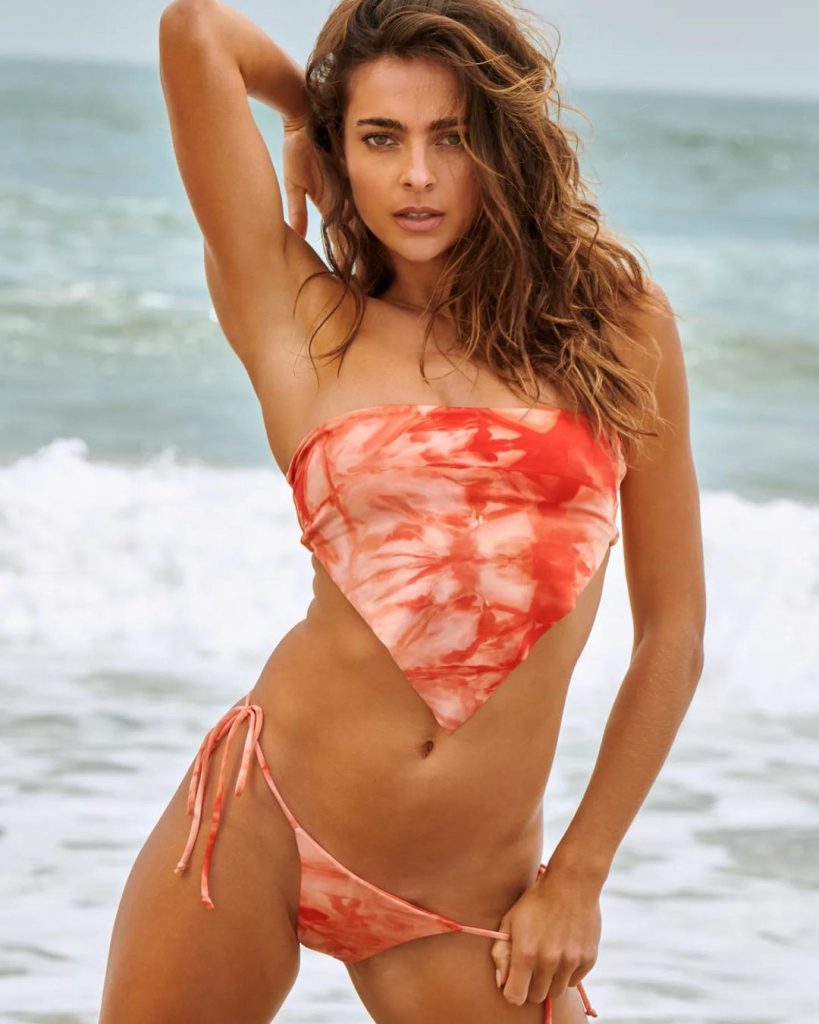 Ally Courtnall was born on June 26, 1993, in California.  She graduated from UCLA, where she represented the school in track and field and soccer.  While at UCLA, she led the women's soccer team to its first-ever national championship.  She was awarded defensive MVP of the entire tournament.
"I grew up in an extremely athletic and competitive family.  My dad played in the NHL for 16 years and my uncle played for 17 years.  Ever since I could remember I was going to hockey games and was always surrounded by extremely competitive people.  That was definitely what triggered my interest in sports.  My summers were always filled with travel teams and sports camps; I wanted to do everything that was active.  I would say it started getting really serious at age 13 when I had to fly from the island of Victoria to Vancouver every weekend to play on a competitive travel team for soccer."
Facts and Trivia
Ally began dating Eric Kendricks in 2013.
Her typical week is attending casting jobs or doing shoots for sports manufacturers.  She also travels a lot for work pre-pandemic, especially during the NFL season.
As for the things she misses most about playing sports…
"I do miss Friday night games.  I miss warming up to the playlists we put together and working with a group of people to take down another team.  I definitely miss that team atmosphere!  I always ask myself where I would be and how I would be doing now if I still played sports, but I am very happy with the path I am on right now and I think it was time for me to try something new.  Sports will always be involved in my life in some way, but for now, I do not think I will be returning to competitive sports.  My body agrees with me!"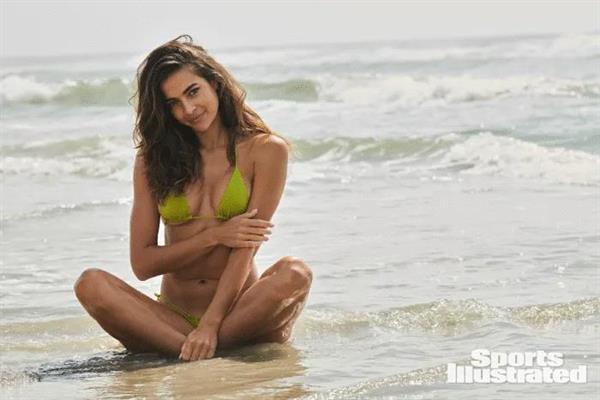 This model still has (of course) her competitive side within her and she deals with it with her workout classes.  Yup, she works out a lot and almost every day.  She even calls herself a 'workout fiend'.
"I don't know why but challenging myself with new exercises and trying to get really good at them brings me satisfaction.  I love core power yoga, Pilates, boxing, swimming, barre classes, and running!  I love trying new workouts so I am not always doing the same thing."
Her Body Measurements
Ally stands 5 feet, 8 inches and she possesses a 32-25-35 figure.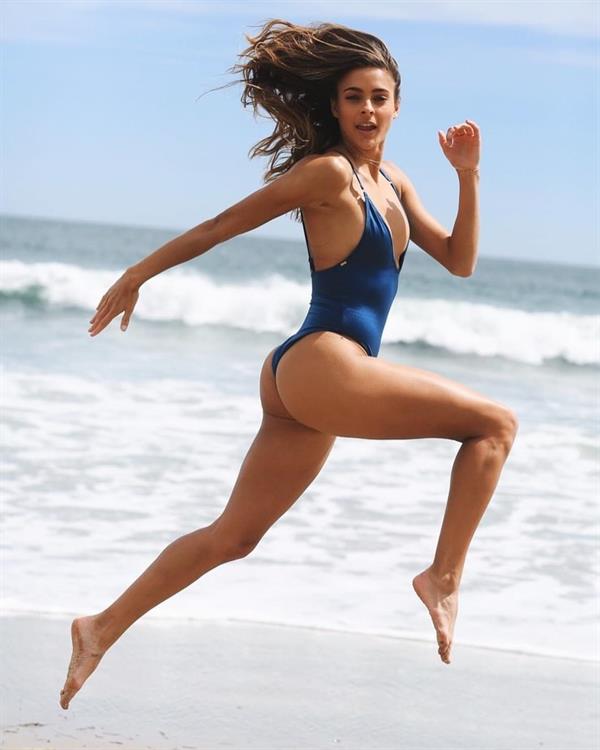 Ally Courtnall Photos
Follow Courtnall on Instagram for a good amount of her super hot posts
And don't forget to check out ur Ally Courtnall page for more of her pictures.