Oh, this lithe hottie will totally get your eyes glued on her gallery.  Ivanita Lomeli will be a crush of yours, I promise.  And some of you might even make her your screen saver or wallpaper or something.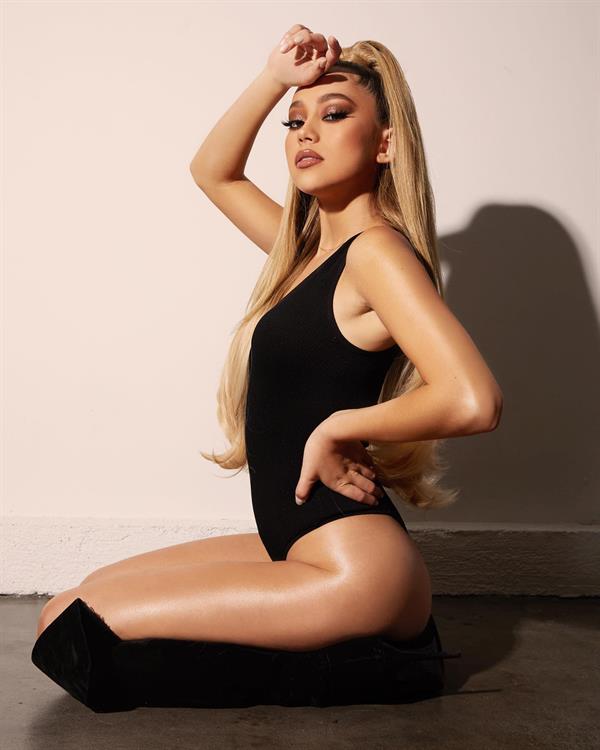 Ivanita's hot, hot looks is reminiscent of your high school ultimate crush, right?  The one who made you not give a damn about math because you'd just stare at her any chance you get and waste the period away by daydreaming…
Who is Ivanita Lomeli?
Ivanita is an Instagram model from the United States.  She rose to prominence following her relationship with YouTube content creator and personality Lucas Dobre.  Lomeli, the daughter of Mexican immigrants, spent much of her childhood in Virginia.  She began using social media in mid-2017 and made her first Instagram post in September.  Lomeli's internet popularity has surged after the Dobre twins' admirers discovered they are in a relationship.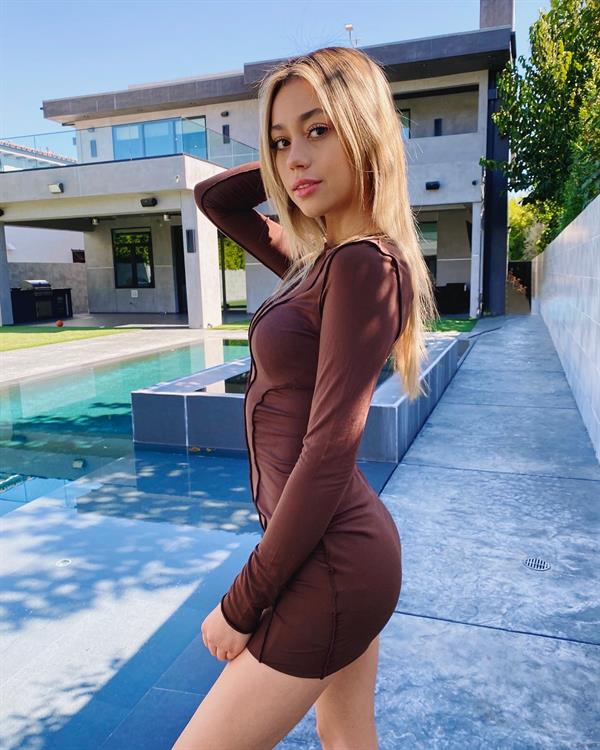 Her Early Life
Ivanita Lomeli was born on October 25, 1997, in Virginia.  Prior to her birth, her parents had moved from Tototlan, Jalisco, Mexico to the United States and eventually settled in Virginia.  She has an older brother and a younger sister.  She currently resides in Maryland.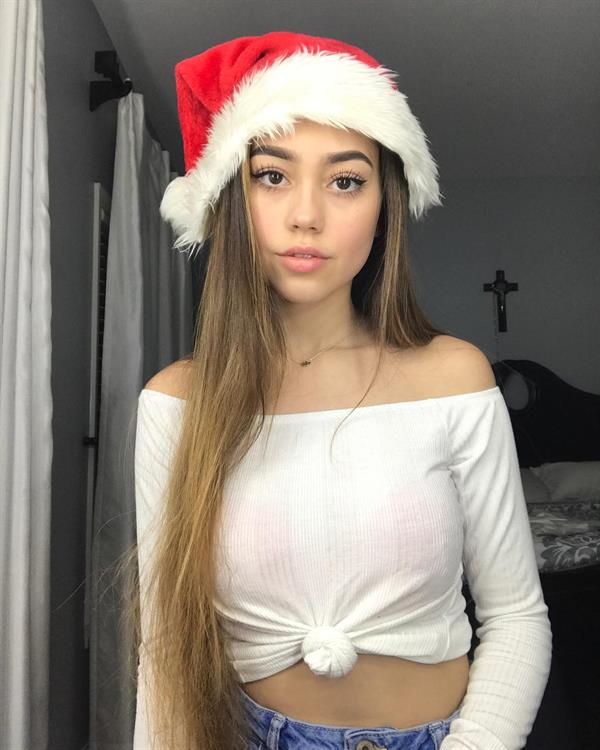 Career Journey
Ivanita Lomeli became active on social media quite recently, in mid-2017.  She set up her account on Twitter in July 2017.  She and Lucas began dating sometime the same year.  All of her early posts were retweets of Lucas' posts.  Ivanita sent out her first tweet in late December 2017, two days prior to the New Year's Eve.  By then, there were already speculations about their relationship.  However, neither of them confirmed nor denied it.
Lucas Dobre is a dancer who originally rose to prominence on Vine alongside his twin brother Marcus.  They were known as the Twinbotz and at the height of the app's popularity, had several hundred thousand followers.  The siblings subsequently got the chance to work with fellow Viner Jake Paul and have the distinction of being two of the original members of Paul's Team 10.  They also moved into the Team 10 house in Beverly Hills, California.  However, they left in April 2017 after both Lucas and Marcus started to feel lonely and homesick.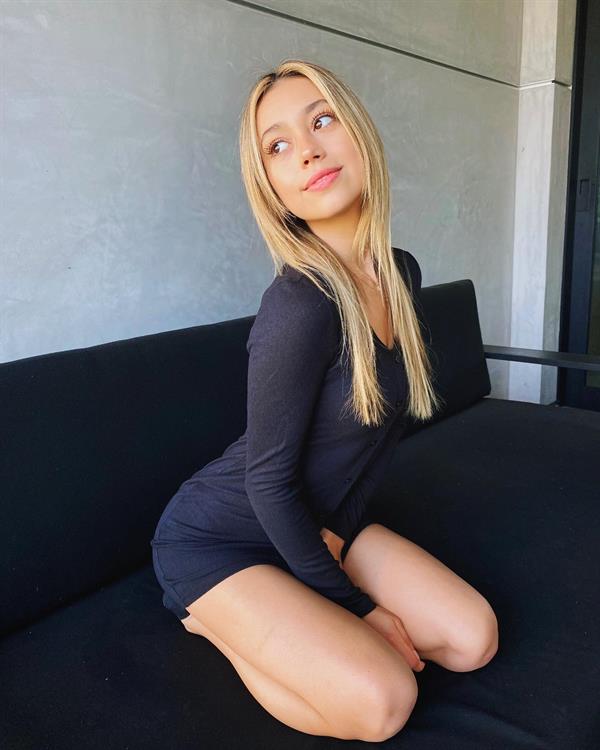 In February 2018, Ivanita asked Lucas if he would be her Valentine.  In the following month, Lucas confirmed that they were dating.  They have since appeared multiple times in each other's videos.
Lomeli posted her first Instagram photo in September 2017.  It was a selfie, and as of 2018, it has garnered over 60 thousand likes.  On TikTok, she primarily posts videos of herself lip-syncing to Spanish songs.  Lucas has made appearances in some of these videos as well.
After setting up her YouTube channel in June 2018, Ivanita posted her first video in July titled 'Slime Prank on Lucas and Marcus!,' it has been viewed over 12 million times to date.  All of her videos accumulate millions of views.
Her Body Measurements
Ivanita stands 5 feet, 5 inches. and she rocks a 33-26-35 figure.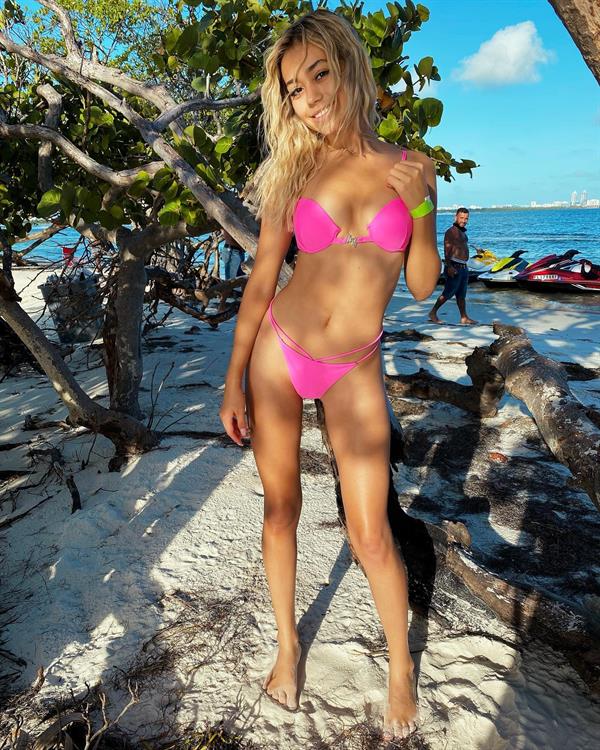 Ivanita Lomeli Photos
Join her over 1.2 million followers on Instagram for her newest hot personal posts.
Also, do check out our Ivanita Lomeli page for a good amount of her gorgeous pictures.