This doesn't really need that much introduction as she is overly famous right now.  And yes, aside from her voice and dancing skills, she also possesses the looks that earned her a Friday Feature spot here.  Ladies and gentlemen, Ms. Lalisa Manoban of the super K-Pop group, BlackPink.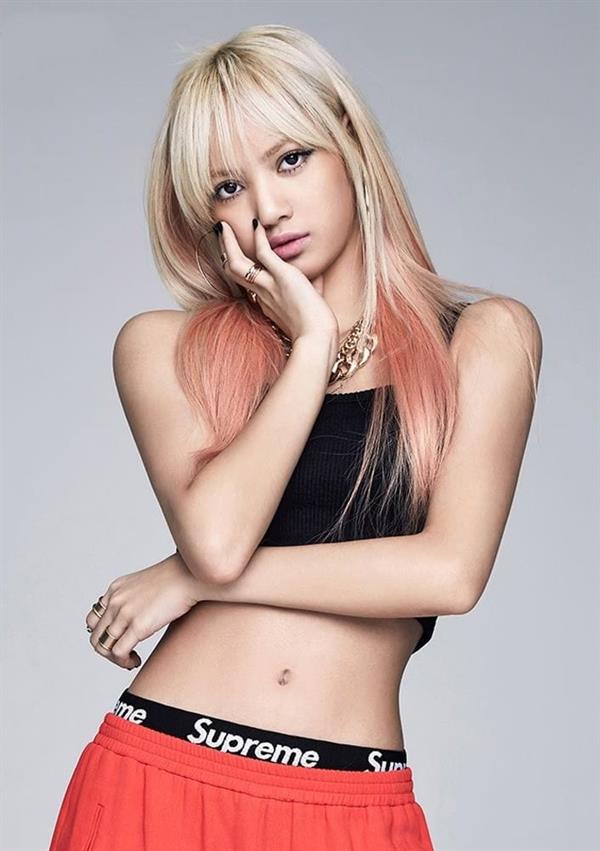 Ah, every photo of this woman is just exhilarating.  She possesses an X-factor that, I think, everyone would just like to have.  Yup, and it totally is SEXY.
Who is Lisa Manoban?
Lalisa or Lisa is a Thai rapper and dancer.  She is a member of the South Korean girl band, 'BlackPink.' She won the 'YG Entertainment' auditions in Thailand at the age of 14, and relocated to South Korea. She trained with the company for five years before making her debut with the girl band, 'BlackPink,' when they released their first album titled 'Square One.' She is the group's newest member and has established herself as the group's lead rapper, vocalist, and dancer. Her hit singles include 'Boombayah,' 'Whistle,' and 'Dhu-Du Dhu-Du.' She has won a number of awards, including 'New Artist of the Year' and 'Bonsang Award' at the 'Seoul Music Awards,' 'Best of Next Artist Award' at the 'Mnet Asian Music Awards,' and 'World Rookie Award' at the 'Gaon Chart Music Awards. She does, however, frequently remark missing her parents and authentic Thai food.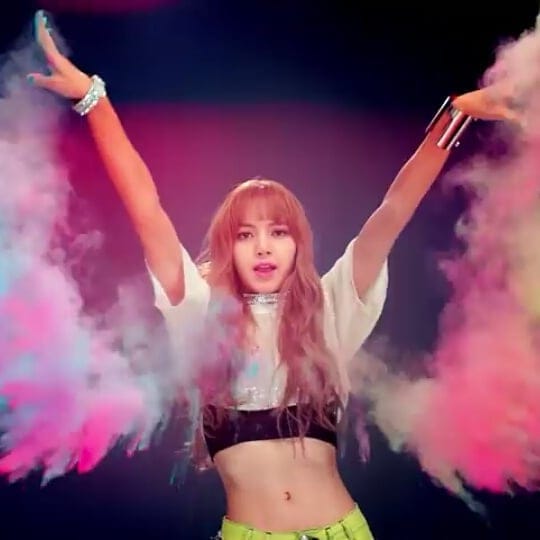 Her Early Life
Lisa Manoban was born Pranpriya Manoban on March 27, 1997, in Bangkok, Thailand.  Her name was later changed to Lalisa, meaning praised, on the advice of a fortune teller in order to bring in prosperity.  She also picked up the nicknames Liz, Pokpak, and Thailand Princess before adopting the stage name, 'Lisa.'  She has an elder sister, who lives in Thailand.  Her mom signed her up for her first dance class when she was in kindergarten.
She attended Praphamontree II School in Thailand and was interested in music and dancing from a young age.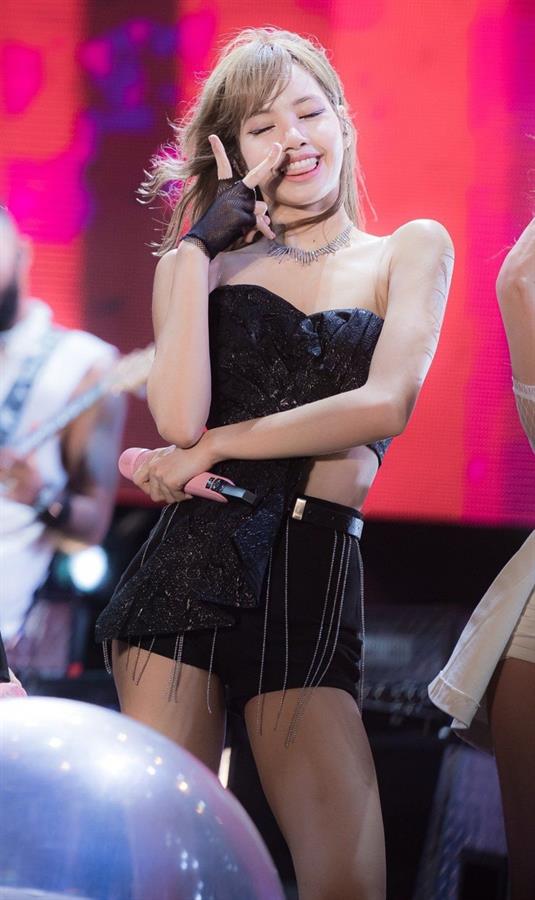 Lisa was a member of a dancing ensemble that toured in her home country as a child before auditioning for the YG Entertainment Competition at the age of 14 in 2010.  Lisa won the competition and was approached by Yang Hyun-suk about becoming a YG Entertainment trainee.  She accepted the offer.  She moved to South Korea in 2011 to begin official performing training for her five-year K-pop Idol career.  Lisa was a member of the dance group We Zaa Cool at the time, along with fellow Thai K-pop Idol trainees Bambam and Ten.
She trained with YG Entertainment for five years till 2016.  During her training period, she also performed with various budding artists, including MV Taeyang of 'Big Bang,' Bobby and Mino of 'YG Entertainment.'
Career Journey
Lisa made her debut in August 2016 with the South Korean girl group 'BlackPink' under the label of 'YG Entertainment,' when they released their first album titled 'Square One,' which included the songs 'Whistle' and 'Boombayah,' which peaked at number one on the 'Billboard World Digital Songs' chart.  She was the group's youngest member and quickly rose to the position of lead rapper, vocalist, and dancer.  Kim Jennie (born in South Korea but raised in New Zealand), Rose (born and raised in New Zealand), and Kim Jisoo are the other members of the group (born and brought up in South Korea).
Lisa regularly appears in the South Korean variety show, 'Blackpink House,' which is about the everyday off-stage life of the members of her band.  The show was first aired in January 2018 and has become popular with her fans.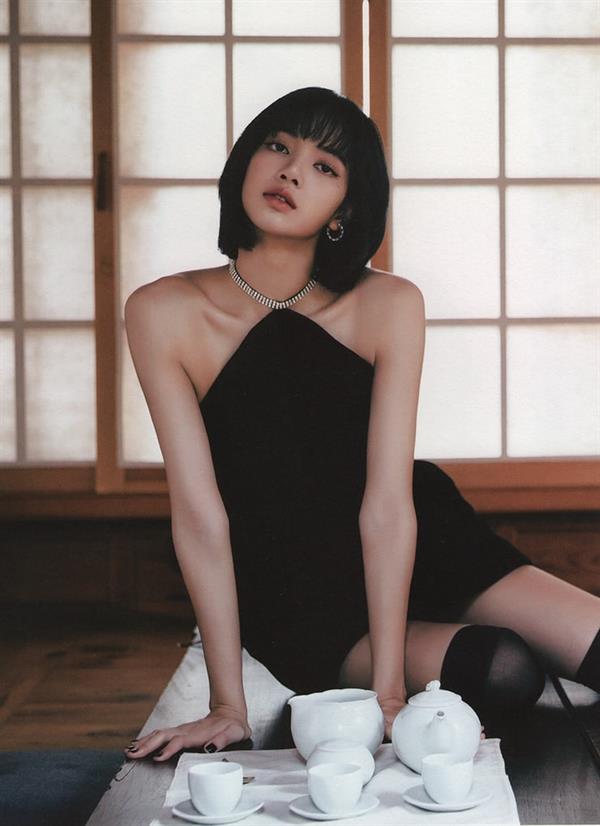 Lisa also appeared on the cover of the Japanese magazine, 'Nylon,' in June 2018, and was filmed for a video to promote the magazine.
Facts and Trivia
Lisa Manoban is a follower of Buddhism.  She speaks fluent Thai, Korean, Japanese, and English, and is fond of western food and culture.
Prior to joining the 'YG Entertainment,' she modelled for 'NONAGON' with iKON and was a member of the 'We Zaa Cool' dance group in Thailand.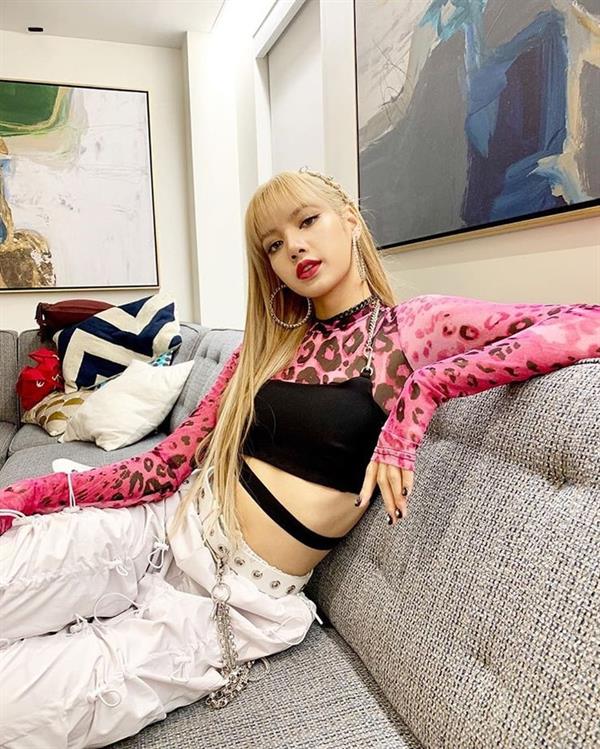 Her stepfather, Marco Brueschweiler, is a certified Swiss Master Chef, and is a member of the World Chef Association. He runs a catering school in Bangkok and conducts food festivals and competitions worldwide.
Lisa's favorite movie is "About Time" and her favorite book is "Little Prince".
Her Body Measurements
Lisa stands 5 feet, 5 inches and she possesses a slim 34-24-38 figure.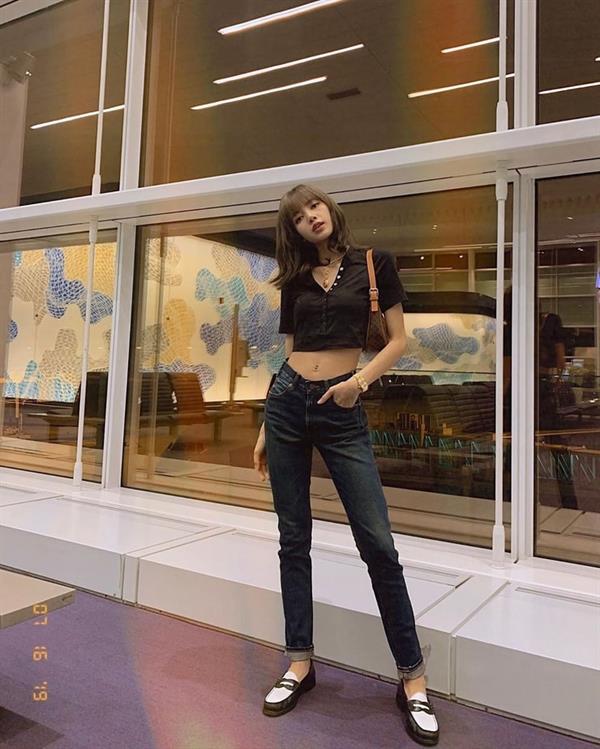 Lisa Manoban Photos
Join her over 79.3 million followers on Instagram for her latest posts.
Also, do check out our Lisa Manoban page for more of her pictures.