A beauty that looks like she will snap and snarl at you because you are annoying.  Yup, this beauty we all like.  The snobbish, fierce-looking hot looks that we just would like to be on our side all the time.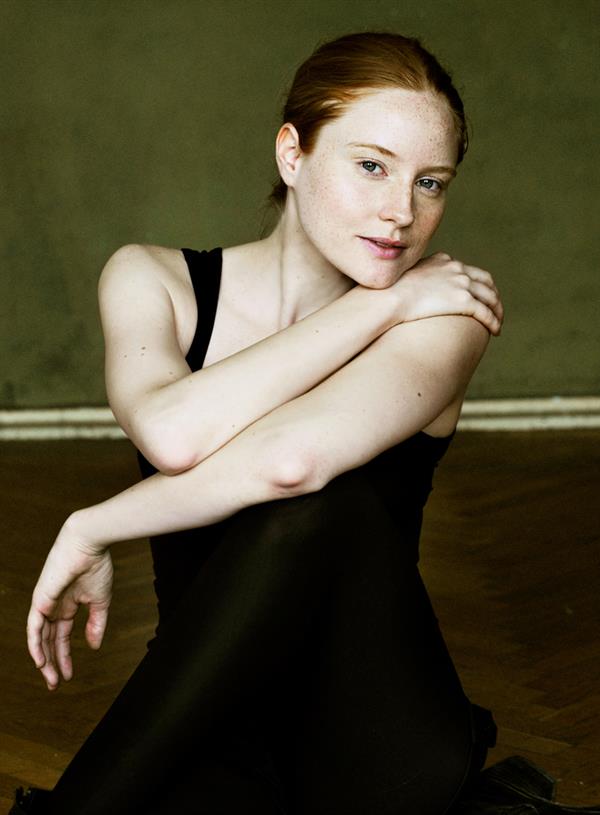 Oh man, Barbara Meier will soon be on our Timeless Tuesday.  Yup, we'll do an article about her again in the future.  But for now, let's enjoy is another hot article about a very classy-looking babe.
Who is Barbara Meier?
Barbara is a German fashion model and actress.  She is best known as the winner of the second season of Germany's Next Top Model.
She has appeared in editorials for many international magazines, including Vogue Taiwan, Grazia, InStyle, Elle, Madame Figaro, L'Officiel, and others, and has graced the covers of over 15 German and international publications, including Cosmopolitan, Icon, Style International, Tango, She, and others.
Her Early Life
Barbara Meier was born on July 25, 1986, in the small Bavarian town of Amberg, Bavaria, Germany.  She did not originally aspire to a career in modeling.  Instead, after graduating from school, she enrolled at the Fachhochschule Regensburg in order to study mathematics.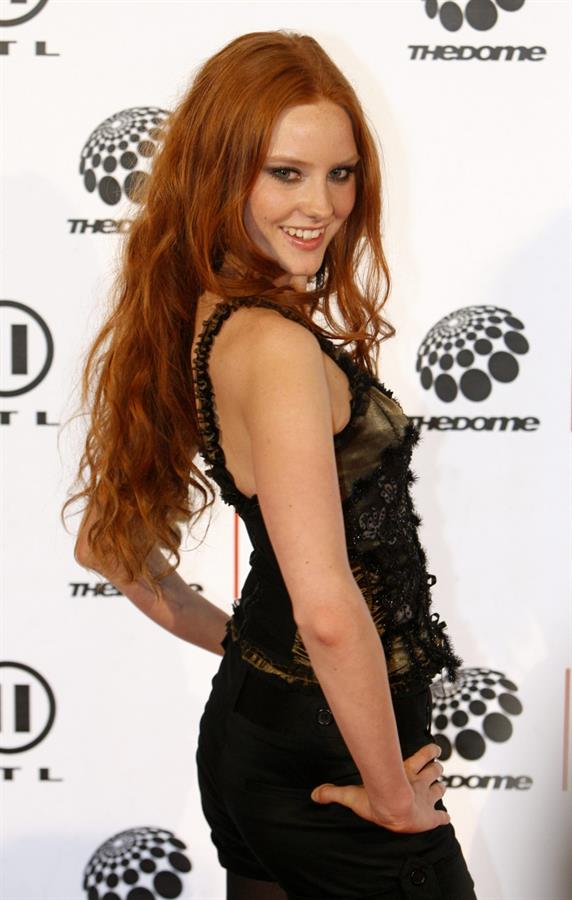 Career Journey
During her studies, Barbara was approached by a model scout at a Regensburg shopping center, who invited her to audition for the TV show Germany's Next Topmodel.  Barbara had no previous modeling experience, but she was able to triumph over 16,421 rivals and won the season on May 24, 2007.  The prize package includes a modeling contract with IMG Models in Paris, a cover appearance on the German issue of Cosmopolitan in August 2007, and a contract as the face of the next advertising campaign for the clothing firm C&A.
Since then, she has appeared in numerous advertising campaigns for brands like Pantene, C&A, Disneyland Resort Paris, Yogurette, Müller Milk, and McDonald's, as well as Maybelline, Fabi, Borsalino, Save the Queen, Colin's Jeans, C'est comme Ca, Charactere, Miss Poem, and many others.  She has been marketing the cosmetics company Schaebens since January 2016.  She also serves as the German face of the American shoe company Skechers and the pulse watch manufacturer Polar.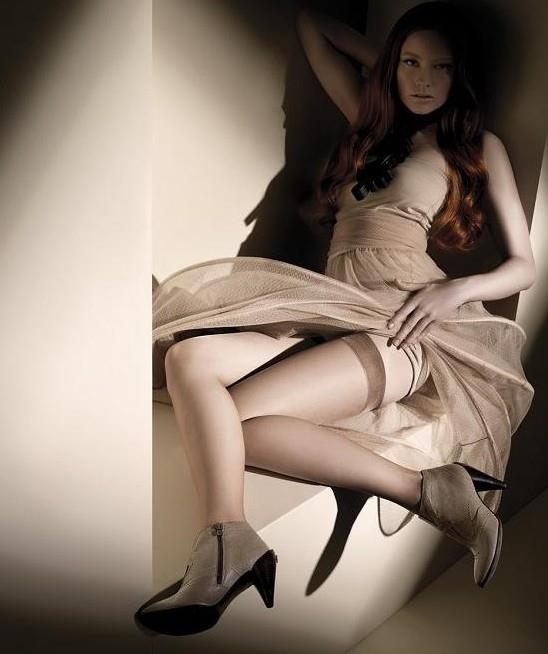 Barbara has walked the runway for both national and international companies from the beginning of her career.  She walked for the seventh time for various designers at Fashion Week Berlin in early 2011.  In addition to exhibitions in Los Angeles, New York, Paris, and Bangkok, Meier attended Fashion Week Paris in the spring of 2010, when she was booked by designer Wolfgang Joop for his Wunderkind prêt-à-porter show.
Acting Career
Barbara was invited to a casting call for the ProSieben mystery thriller Schreie der Vergessenen in 2010.  She had no acting experience at the time and was cast as the deaf medium Morgana.  After the film's premiere in autumn 2011, she was signed to the Berlin acting agency Fitz & Skoglund.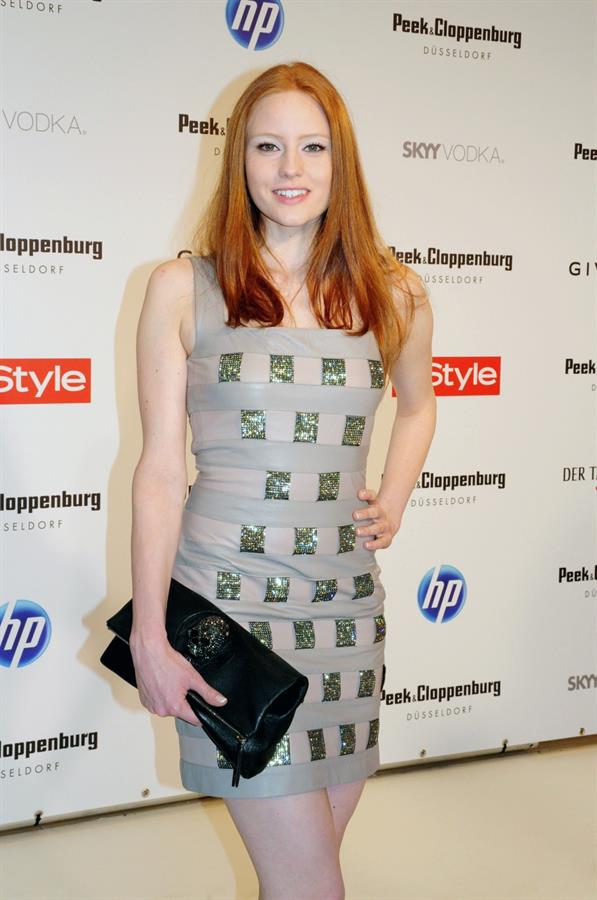 Barbara completed a basic education at the New York Film Academy in the summer of 2011, and she has since taken private acting lessons with various coaches in Germany and the United States.  In addition to tiny appearances in TV movies, Meier starred in several ZDF crime series and short films with Christiane Hörbiger.  In 2012, she played one of the key characters in the short film Wiegenlied (Director: Selcuk Cara, Germany, 2012), which premiered in the Student Etudes Panorama section of the film festival Plus Camerimage in Bydgoszcz, Poland, under the worldwide title Lullaby.
Meier shot her first film, The Aspern Papers, a period drama directed by Julien Landais and based on Henry James' novel, in August 2017.  She appeared in the film with Jonathan Rhys Meyers, Morgane Polanski, and Poppy Delevingne.
Outside Entertainment
Barbara was nominated by the Federal Ministry of Education and Research as an ambassador for the Year of Mathematics in 2008.  She was one of the advertising ambassadors for the Deutsches Museum in Munich in 2012.  Barbara is an ambassador for the Federal Ministry of Food and Agriculture's "Inform" campaign, which promotes population exercise and a healthy diet. She has been a WWF ambassador for the project "ghost nets" since 2015, informing the public about the environmental impact and dangers of fishing nets floating in the sea.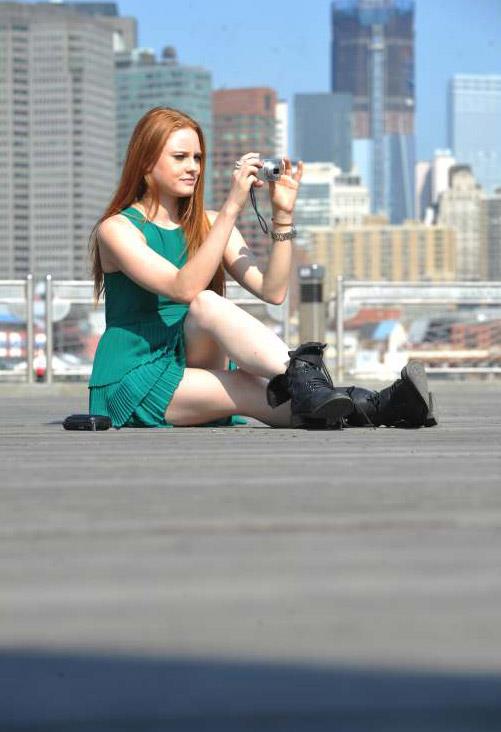 Barbara Meier has been the Federal Ministry of Economic Cooperation and Development's ambassador for fair and environmentally sustainable fashion since 2017.  Barbara is dedicated to expanding the market for sustainable textiles from the specialized to the mainstream.
Facts and Trivia
Dorling Kindersley published Barbara Meier's book Dein Weg zur Glücksgewicht in December 2015.  She defines the work as a "anti-diet book," and her main goal is to empower people and make them feel better about themselves.  The self-help book with the slogan "keep slim without going hungry" provides astonishing suggestions on activity, diet, and health in a highly amusing approach.  Barbara also reveals how to be entirely comfortable in your own flesh without beating yourself up.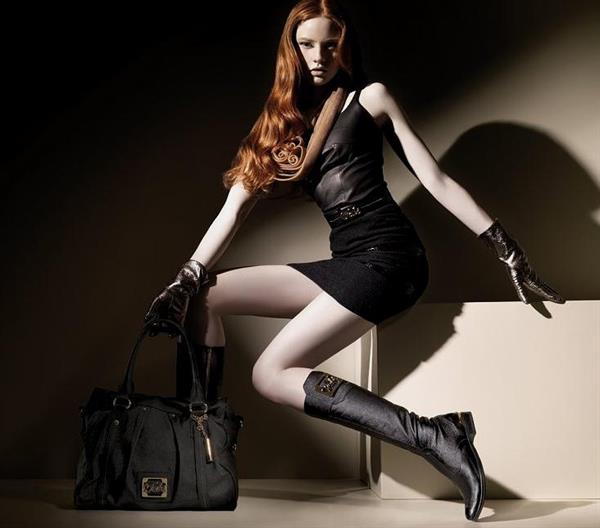 She writes a bi-weekly fitness piece for Refinery 29, is a member of the expert team at the prominent German magazine Freundin, responsible for Beauty and Styling, and developed the 30-minute beauty program combining fitness and yoga with Schaebens.
Barbara was the 2008 ambassador for The Year of Mathematics as a former mathematics student.  Working with the Federal Ministry of Education and Research, she demonstrates to children and young people that math is not an uncool topic, but rather a fascinating one.
Her Body Measurements
Barbara stands 5 feet, 8 inches and she possesses a slim 32B-34-36 figure.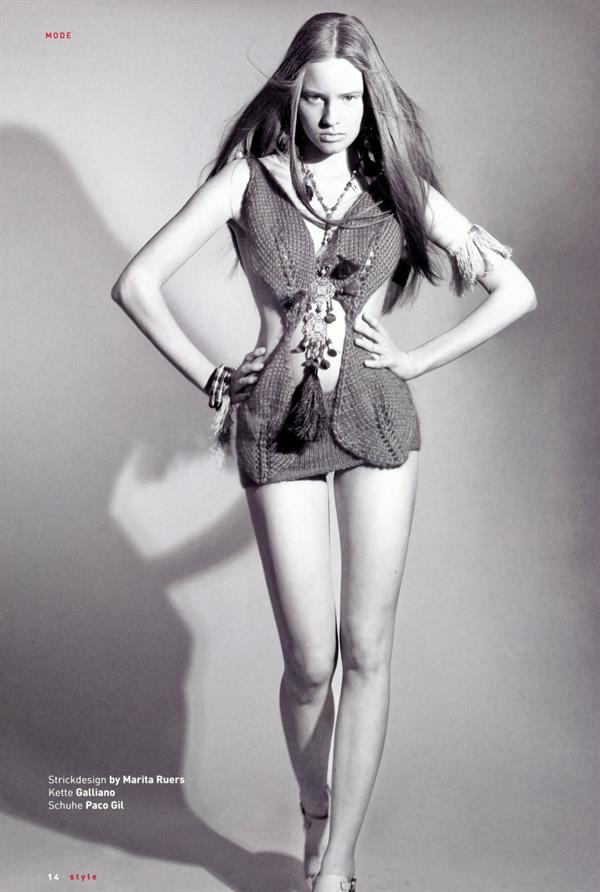 Barbara Meier Photos
Follow Barbara on Instagram for her latest lifestyle and pro modeling posts.
Also, don't forget to visit our Barbara Meier page for a good amount of her pictures.