Sexy, classy, and will totally be a crush of yours. Nicola Peltz here has a personality that is just hard to look away from.  She's got ultra expressive eyes that will make you glued to her and she can go from having an RBF (resting bitch face) to being a cheerful gal in 0.10 seconds.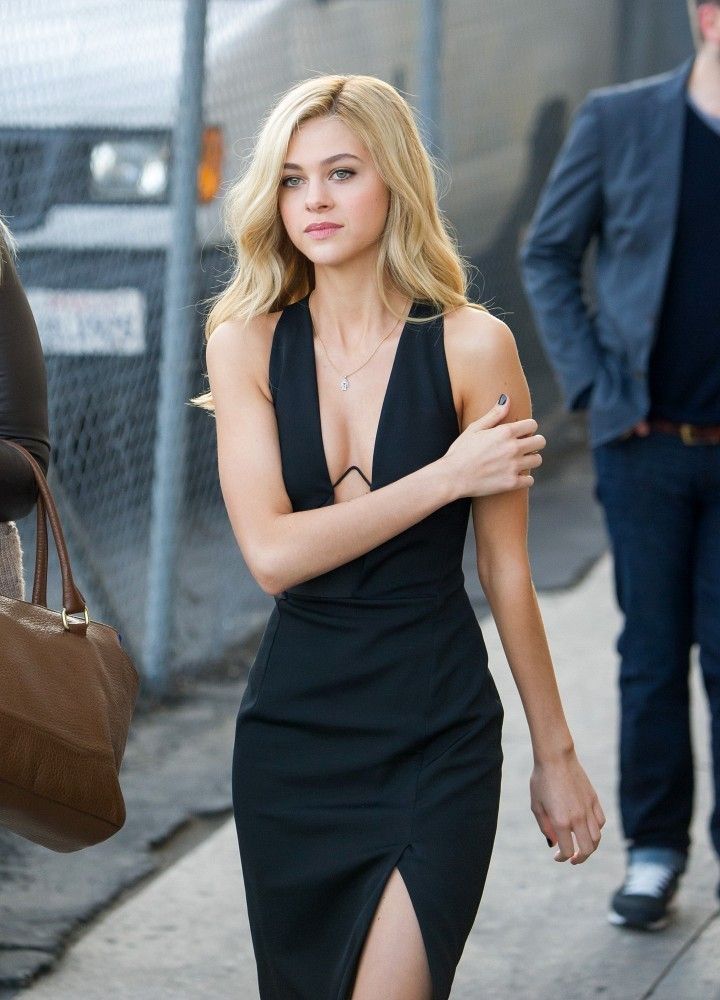 Oh, this gal truly is deserving of a spot here.  And you will surely enjoy her gallery after reading about her.
Who is Nicola Peltz?
Nicola is an American actress who rose to prominence after playing 'Katara' in the film The Last Airbender.  She also received praise for her roles in the television series Bates Motel and the fourth film in the Transformers film series, Transformers: Age of Extinction. She made a brief appearance in Transformers: The Last Knight, the fifth film in the Transformers series.  Her career began at the age of 13 when she made her stage debut in the Manhattan Theater Club's production Blackbird.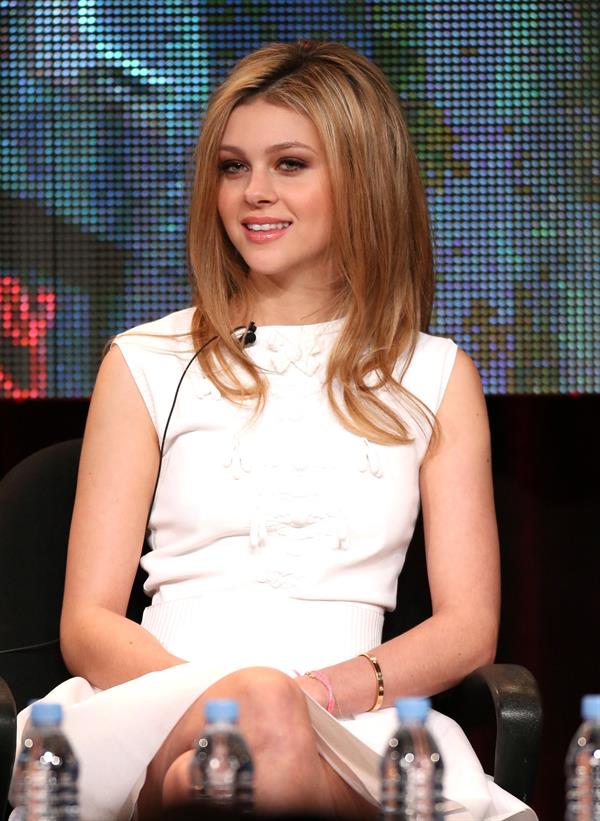 She made a name for herself in films such as Harold, Eye of the Hurricane, Youth in Oregon, and Affluenza.  The portrayal of Bradley Martin by Nicola Peltz in the TV series Bates Motel was also praised.  She has also appeared in Zayn Malik and Miley Cyrus' music videos. She is married to Brooklyn Beckham, David and Victoria Beckham's eldest son.
Her Early Life
Nicola Peltz was born on January 9, 1995, in Westchester County, New York. Her father, Nelson Peltz, is a billionaire businessman who used to own 'Snapple,' a beverage company, and her mother, Claudia Heffner Peltz, was a model. She has mixed ancestry and her ethnicity is white.  Her father is of Austro-Russian Jewish descent, and her mother has English, Welsh, German, and Italian ancestry.
Nicola has seven siblings in total: one sister, four brothers her age, and two brothers her age.  Will Peltz, one of her brothers, is an actor, and Brad Peltz, another, is an ice hockey player.  She also has two step-siblings as a result of his father's previous marriages.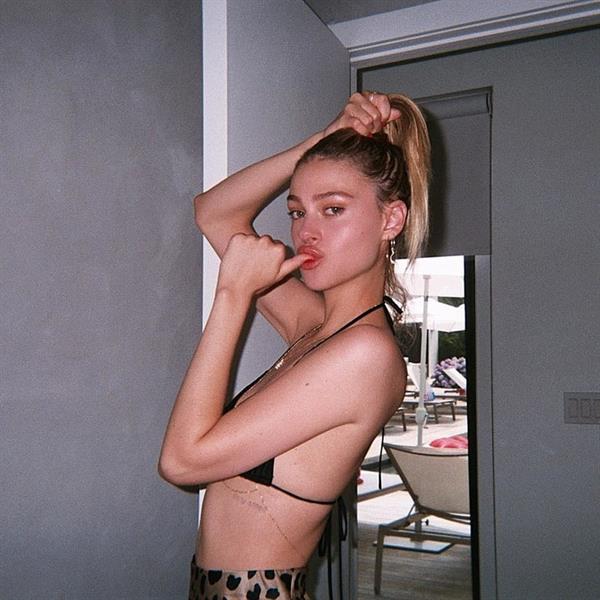 She attended private schools in New York City and, by the age of 12, had hired an entertainment industry agent.  In 2007, her agent assisted her in landing a role in the drama Blackbird, produced by Manhattan Theater Club, where she shared the stage with Alison Phil and Jeff Daniels.  It was directed by Joe Mantello and written by David Harrower, won the Laurence Olivier Award for 'Best New Play' in 2007 and was nominated for several other awards.
Career Journey
Nicola Petz made her film debut as Mackenzie in Deck the Halls, a Yuletide comedy film starring Danny DeVito, Kristin Chenoweth, and Matthew Broderick, in 2006.  She played Becki in the 2008 comedy film Harold, alongside Cuba Gooding Jr., Spencer Breslin, Nikki Blonsky, and Ally Sheedy.
In June 2008, she made a cameo appearance in Miley Cyrus' music video for the single 7 Things. Nicole rose to fame and acclaim for her role in the film The Last Airbender by M. Night Shyamalan.
Nicole played Bradley Martin, a troubled high school student, in 14 episodes of the thriller drama series Bates Motel from 2013 to 2015.  The Bates Motel television series was a remake and prequel to Alfred Hitchcock's 1960 horror thriller Psycho.  Nicola did not appear as a main character in Bates Motel's second season, but she returned as a guest star in the final three episodes of the third season.
She also received widespread attention and praise from fans and critics alike for her moving portrayal of Tessa Yeager in Transformers: Age of Extinction, the fourth film in the Transformers series.  The film was the highest-grossing film of 2014, the 19th in US film history to gross more than $1 billion, and the 16th highest grossing film of all time (at that time).
She appeared as a cameo voiceover artist in the fifth installment of the Transformers film franchise, Transformers: The Last Knight.  The film was not only roundly panned by critics, but it also ended up being the lowest-grossing film in the Transformers franchise.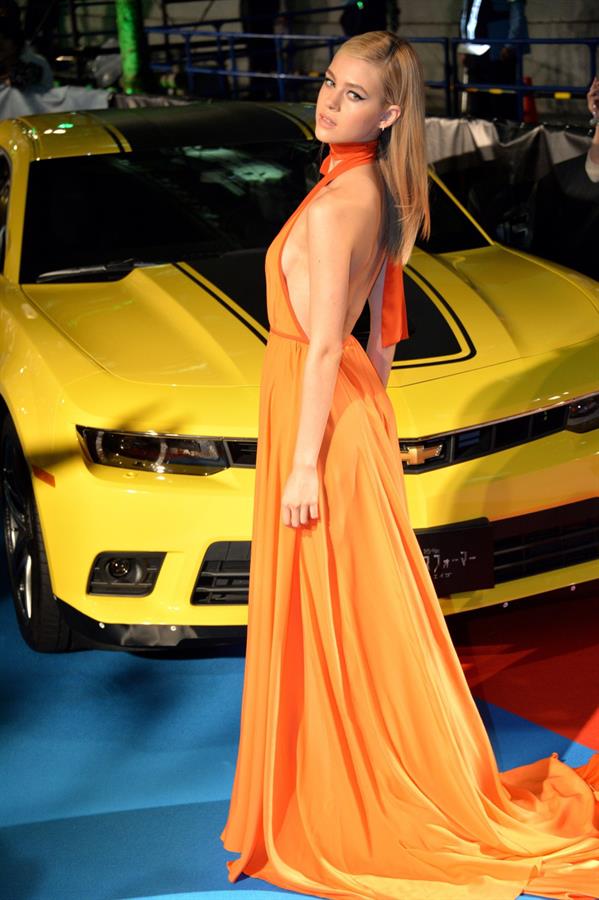 Nicola Peltz appeared in the teen drama film Affluenza in 2014.  The film, based on F. The Great Gatsby, Scott Fitzgerald's magnum opus, is set in an upper-class suburb of Long Island, New York City, and depicts high-society life following the 2008 global financial crisis.
She also strutted on the runway at the Paris Fashion Week in 2015 for Balenciaga, a chic fashion house.
In 2016, Nicola played the character of Annie Gleason in Youth in Oregon—a black comedy film—and also made a cameo appearance in a Zayn Malik music video.
Nicola Peltz appeared in Back Roads, the directorial debut film of Alex Pettyfer.  In the 2018 horror film, directed by Anthony Scott Burns, she appeared alongside Thomas Mann.  She appeared in an episode of the TV series 'Inhumans', titled "Behold….The Inhumans" in 2017, portraying the character Jane.  She is part of the main cast for the movies, 'Hannah' and 'In the Hulu' drama series When the Street Lights Go On, Nicola was cast as Chrissy Monroe.  She portrayed Marley Meyers in the 2019 drama film The Obituary of Tunde Johnson. In 2020, Nicola appeared as Felicity in the romantic comedy Holidate.
Facts and Trivia
For The Last Airbender, Nicola Peltz had to learn 'Tai Chi,' a type of internal Chinese martial arts.
She was involved in a variety of sports from a young age, particularly ice hockey.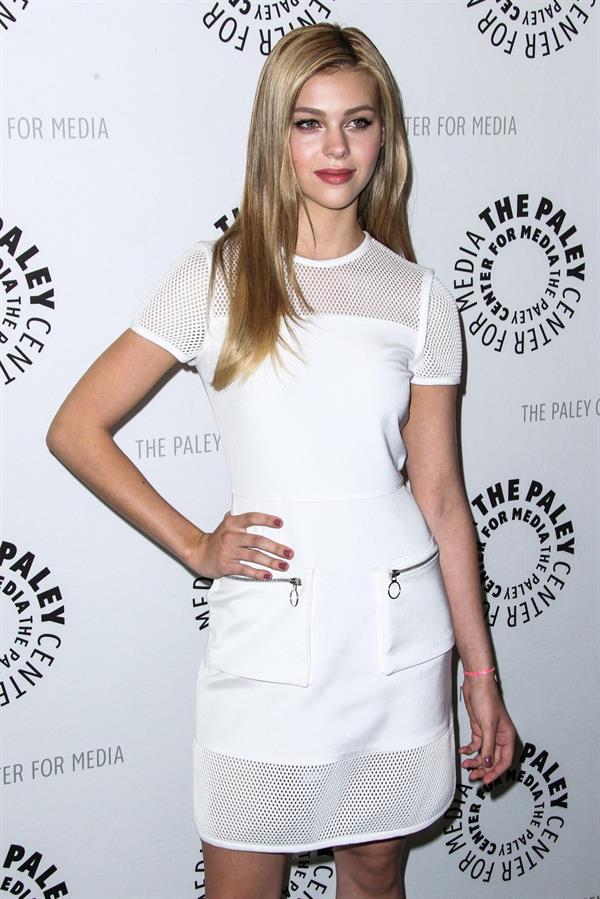 For the film 'The Last Airbender,' she received nominations for Worst Supporting Actress in the Golden Raspberry Awards and Breakthrough Actress in the Young Hollyword Awards in 2011.
For the film Transformers: Age of Extinction, she received a CinemaCon Award in the Rising Star category in 2014.  She was nominated for a Teen Choice Award in the 'Choice Movie: Breakout Star' category.
She was nominated for a Golden Raspberry Award in the category of Worst Supporting Actress for Transformers: Age of Extinction in 2015.
Nicola Peltz was rumored to be dating Justin Bieber.  She was also said to be in a relationship with a small screen actor and fashion model Anwar Hadid.  Thereafter, she dated Brooklyn Beckham.  The duo announced their engagement on July 11, 2020, and got married on April 9, 2022, at Nicola's family estate in Palm Beach, Florida.
Her Body Measurements
Nicola stands 5 feet, 5 inches and possesses a 34-25-33 figure.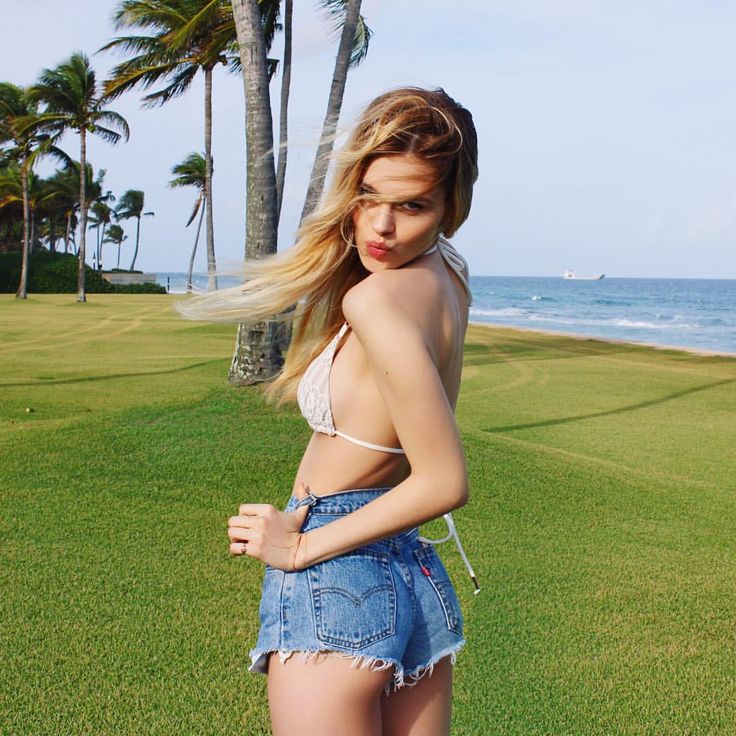 Nicola Peltz Photos
Join her over 2.7 million followers on Instagram for her latest lifestyle posts.
Also, for more of her stunning photos, do visit our Nicola Peltz page.