Sarah Ellen is a woman deserving of your undivided attention.  And with just this first photo, you will know why…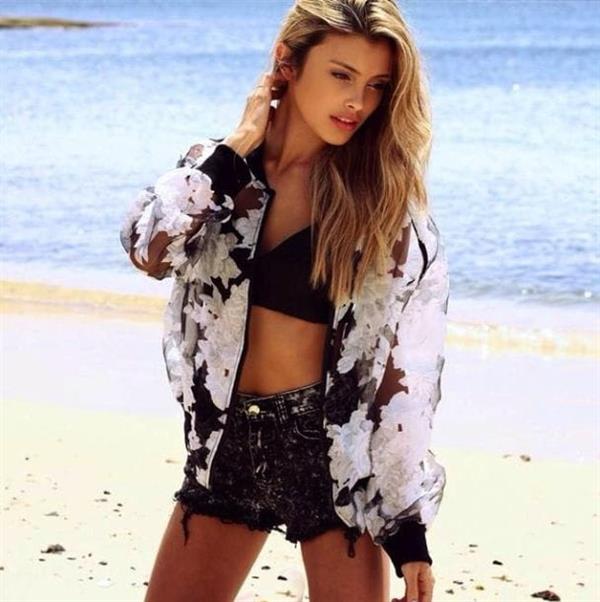 Ugh, she rocks a classy hotness like maybe Kimberley Garner, don't you think?  That lithe body of hers is a cure for tired eyes.  Oh, and I love that pout on her upper lip.  It really gives her a high-end fashion icon look and you can't help but wonder what it's like kissing her.  Come on, we know you're thinking that.
Who is Sarah Ellen?
Sarah Ellen is a social media personality, actress, and model from Australia.  She rose to prominence after appearing in a 'Vine' video, which earned her a sizable fan base.  Sarah's most notable acting role was as 'Madison Robinson' in the long-running Australian TV series 'Neighbours.'  She has also appeared in a short film about the negative effects of social media.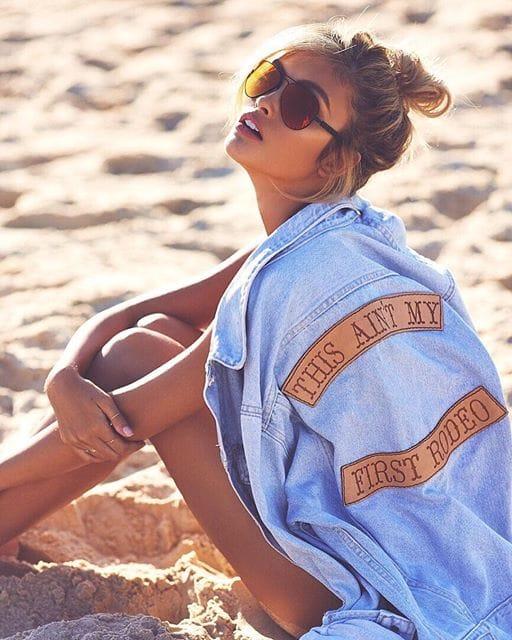 Sarah is the founder of the fashion and entertainment website perksofher.com.  The website is a blogging space that covers everything related to fashion, beauty, travel, and lifestyle.
Her Early Life
Sarah Ellen was born in Sydney, New South Wales, Australia on January 10, 1998.  She dropped out of school when she was 15 years old to pursue a career in fashion.  Sarah studied fashion business at a Sydney fashion institute.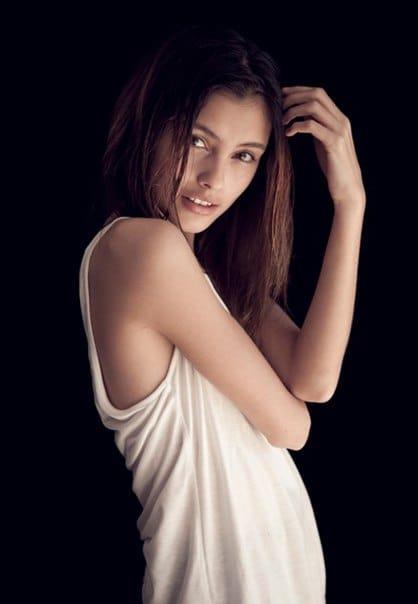 Career Journey
Sarah aspired to work in the entertainment industry as a child.  She would frequently tell people about her ambition to one day become a superstar.
Sarah began using 'Vine' in November 2013.  Her dreams came true when one of her 'Vine' videos went viral on the internet.  It was a 30-second clip in which Sarah moved her brows to the beats of the song "Don't Stop the Rock." The clip gained thousands of social media followers and over 56 million "views" on "YouTube."
Sarah's social-media career began with the success of the video.  In just six months since her 'Vine' debut, she has amassed over 350 thousand followers.  Sarah made her full-fledged TV debut in 2014 with a guest appearance in the TV series 'The Laundry,' while also dabbling in modeling.  She also experimented with singing.  She was a singer who appeared on 'Australia's Got Talent.'  Sarah was named the ambassador of the Australian fashion brand 'Supré' in 2014, and she later became a member of the 'Supré Girl Gang,' alongside Australian actress Isabelle Cornish and model Inka Williams.  Sarah is now represented by 'IMG Models,' one of the world's largest talent agencies.
Sarah landed her first major acting role in 2016.  In 36 episodes of the long-running Australian soap opera 'Neighbours,' she played the popular character 'Madison Robinson.' 'Madison' was the daughter of the characters played by Kylie Minogue and Jason Donovan.  Sarah has also starred in the 2016 short film 'Room 317,' which was about the dangers of social-media addiction.  The series now airs on 'Network Ten's' digital channel, 'Eleven.'  Sarah also made a brief appearance as herself in the TV series 'The One Show.'  Sarah played the role of a girl who lives in the iconic 'QT Sydney.'  Sarah was approached by 'Bonds,' one of Australia's most iconic underwear brands, to be the face of the brand's 2017 autumn-winter campaign, which showcased the brand's retro-inspired sporty range of underwear and clothing.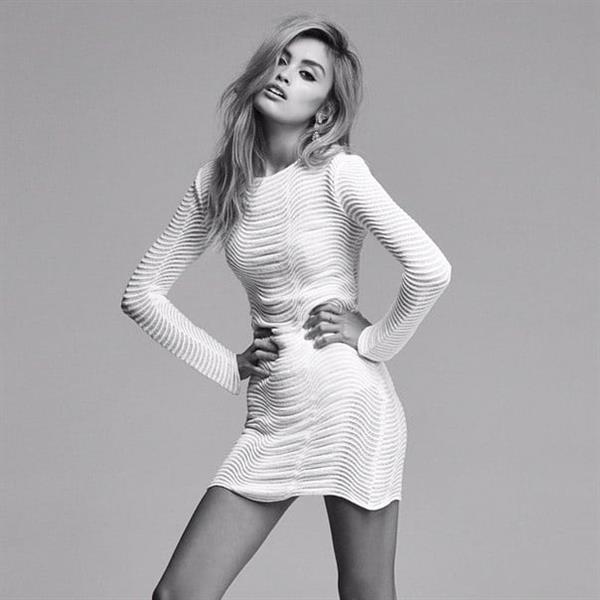 Sarah owns the fashion and entertainment website 'Perks of Her,' which features Sarah's travel stories and quirky fashion tips.  Her personal social-media experiences inspired her to create the website.  She felt there were not enough social media platforms dedicated solely to fashion and entertainment.  As a result, she established her own platform that serves as a creative outlet as well as a one-stop fashion and entertainment destination.  She also interacts with her social media followers and showcases her work as a filmmaker, actor, model, and creative director via her website.  Sarah also uses the platform to share collaborative projects she has worked on with leading industry brands. Sarah has over 268 thousand subscribers on her 'YouTube' channel.  In the future, she hopes to make short films for the channel.
Sarah's other upcoming projects include an upcoming podcast in which she will interview people she meets on her travels.  The interviews will cover a wide range of topics, including pop culture and feminism. Sarah will relocate to Los Angeles in order to shape the podcast project.
Facts and Trivia
Sarah is a close friend of Jai Waetford, a well-known Australian actor and recording artist.  Their friendship, however, has frequently been misinterpreted as an affair.  They've never publicly confirmed or denied the rumor.  The rumors were put to rest after Jai publicly introduced his girlfriend, Carrington Durham, a YouTube personality and aspiring actor from the United States.
Sarah looks up to Ariana Grande.  She also adores Australian actress and model Phoebe Tonkin.  Sarah has a crush on English model and actress Cara Delevingne.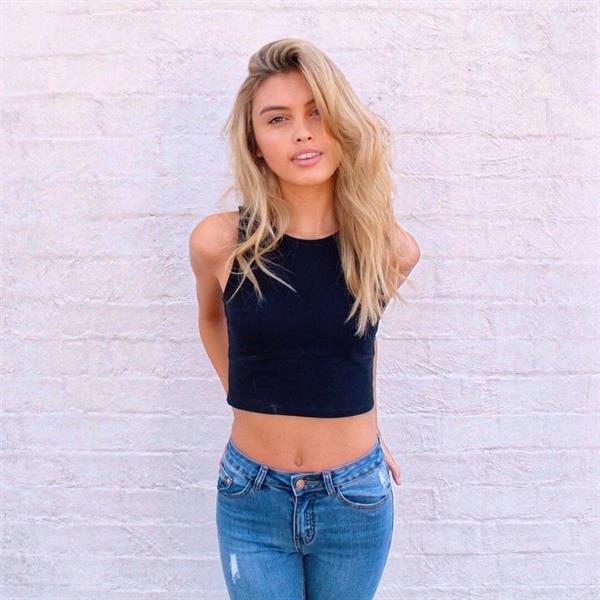 Sarah regards David, her photographer, as a mentor.  She looks forward to David's advice on her professional development.  Her interests include making funny content, spending time with her social media followers, and experimenting with technology.
Sarah adores animals.  Stella, her puppy, and two cats are her pets. Sarah enjoys Italian cuisine.  Her favorite Italian dishes are Margherita pizza and spaghetti bolognaise.  She enjoys chocolate as well. She is a fitness enthusiast who practices yoga on a regular basis.
Her Body Measurements
Sarah stands 5 feet, 7 inches and she possesses a slim 32B-24-34 figure.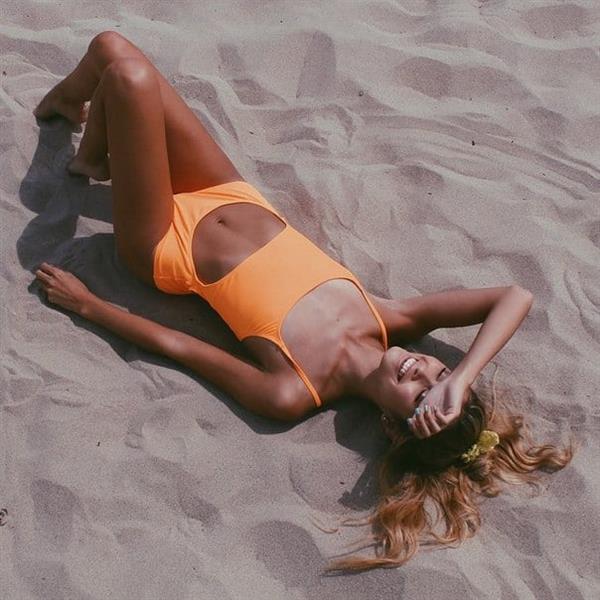 Sarah Ellen Photos
Follow her on Instagram for a good load of her personal posts.
Also, do visit our Sarah Ellen page for more of her modeling shots.