Jade Chynoweth is the type of hottie you'd just look at for hours on end without getting tired.  Man, she is perhaps the hottest you'll see today.  From her stare down to her uber-gorgeous tummy.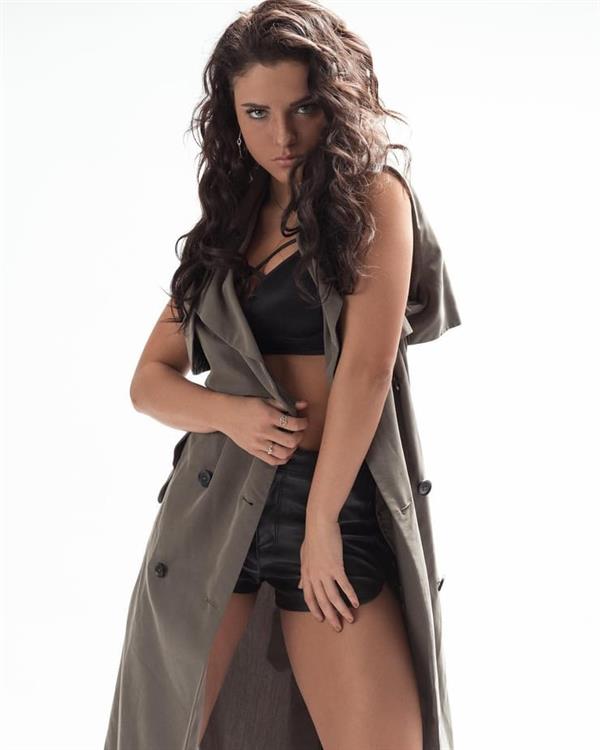 Whew, imagine being in front of this beautiful lady while she works out or while she gets her weekly tan at the beach.  Oh, this article is perfect to jumpstart your week.  And imagine the smile you'd give your coworkers because of an entry this hot!
Who is Jade Chynoweth?
Jade Chynoweth is a dancer, actress, and social media personality from the United States.  In 2011 and 2012, she appeared as a dancer in several Mindless Behavior music videos.  She has an enormous social media following.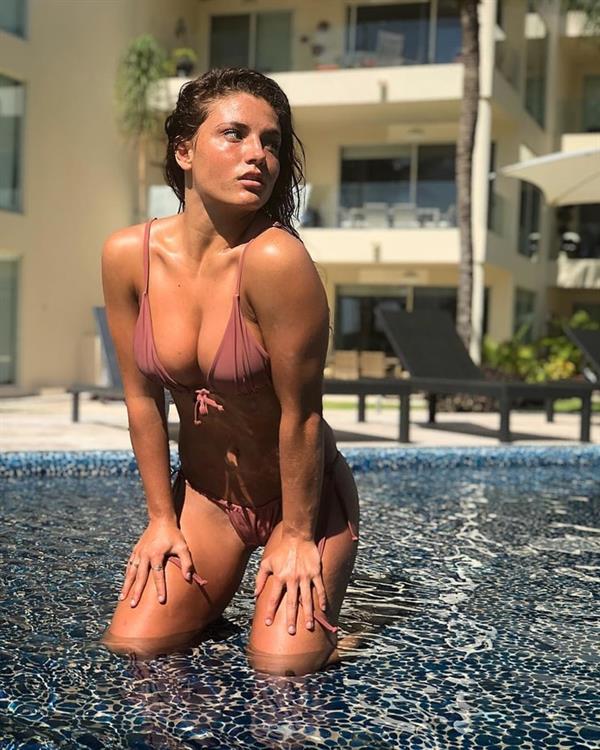 She has appeared as a child actress in a number of popular films, including '300: Rise of an Empire' and 'Batman v Superman: Dawn of Justice,' as well as two seasons of 'The Last Ship.'
Her Early Life
Jade Chynoweth was born on August 21, 1998, in Park City, Utah.  She began dancing at the age of two, and by the age of nine, she was convinced that dancing was what she wanted to do with her life.  She is skilled in a variety of dance styles, including jazz, hip-hop, contemporary, ballet, and tap.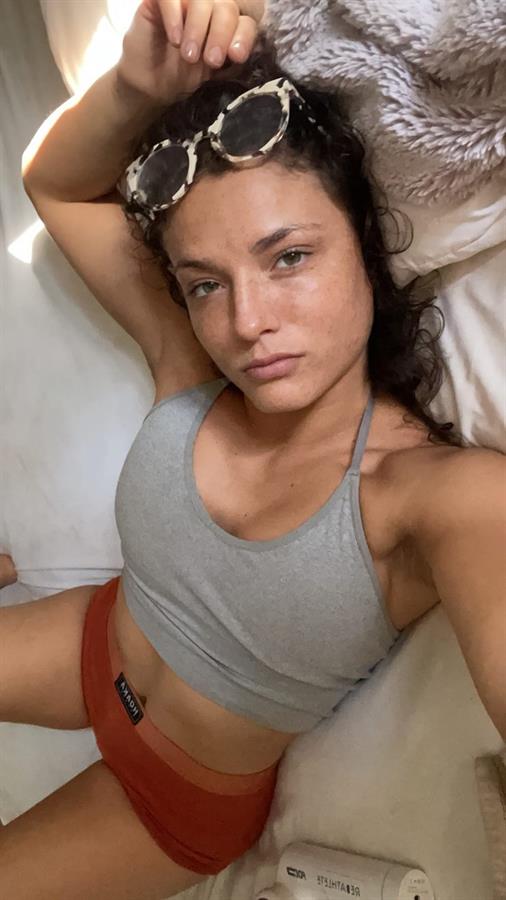 Career Journey
Jade grew up in quiet Park City, Utah, where she began training in her aunt's small basement studio at the age of two.  Her mother once taught her jazz. She knew she wanted to be a dancer since she was a child.  Jade has also studied at Dance Tech Studios, where she took jazz, hip-hop, pointe, tap, and ballet classes.  She would compete in dance competitions every weekend while attending studio classes every day.  Jade used to fly to Los Angeles on a regular basis to audition for dance jobs.
Her big break came when she was cast as a dancer on THE PULSE on tour's Elite Protégés in 2010-11.  Jade Chynoweth rose to prominence as a dancer and performer as a member of E-Kidz, and was a cast member in the Monsters of Hip-Hop Show 'Shadows' after being chosen as an Elite Protégé with The Pulse on Tour for the 2010-2011 season.  She also became a member of the immaBEAST dance crew.  Jade has also had a lot of success on YouTube. Many of her videos have received over a million views.  She creates dance videos, the majority of which she choreographs.  In addition to major competition titles, she's earned jobs that are the dance equivalent of gold medals, performing at MTV's Video Music Awards and in commercials for Nike, Microsoft, and Toyota.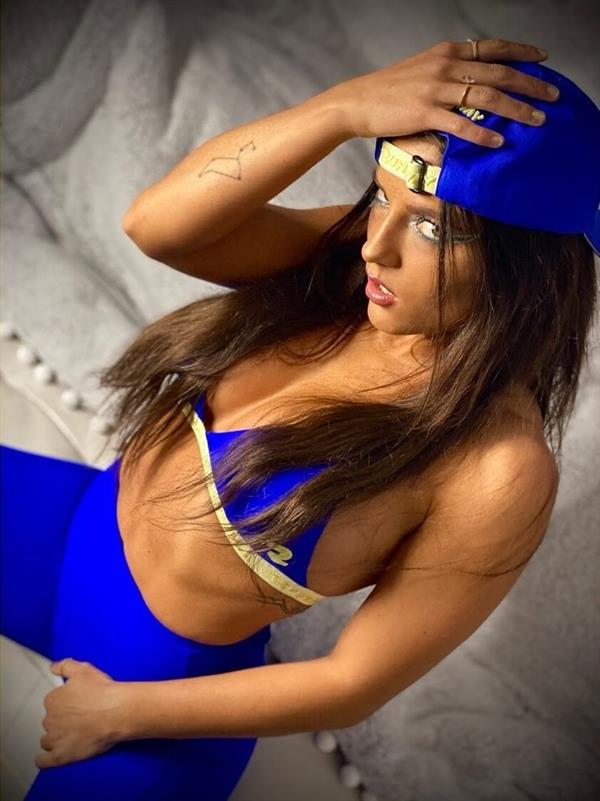 Jade is the all-around champion of the dance world. Today, Chynoweth is a standout in the industry, not only as a professional dancer but also as an actor. She has appeared in feature films such as '300: Rise of an Empire' and 'Batman v. Superman: Dawn of Justice,' as well as the TV show "The Last Ship," and she recently started a blog called "It's a Bugs Life" where she posts her dancing videos.  The blog's name is a play on her nickname, JaDeBug.
Facts and Trivia
Jade is one of the most talented dancers to launch a YouTube channel.  The adaptable adolescent can shift from hard and athletic to heartfelt and lyrical in an instant. Jade's dedication to dance is the source of her versatility.  Jade works hard, putting in countless hours of practice with the world's best teachers and choreographers. Gev Manoukian, a "So You Think You Can Dance" alumnus, has been her mentor since she was nine years old. He holds her in high regard and lavishes her with compliments.
She has performed on tour with top choreographers such as Dave Scott, Mia Michaels, Criss Judd, Laurieann Gibson, and Brian Friedman.  Jade's dance style is described as a balance of hard-hitting, energized movement and slow, sensual movement.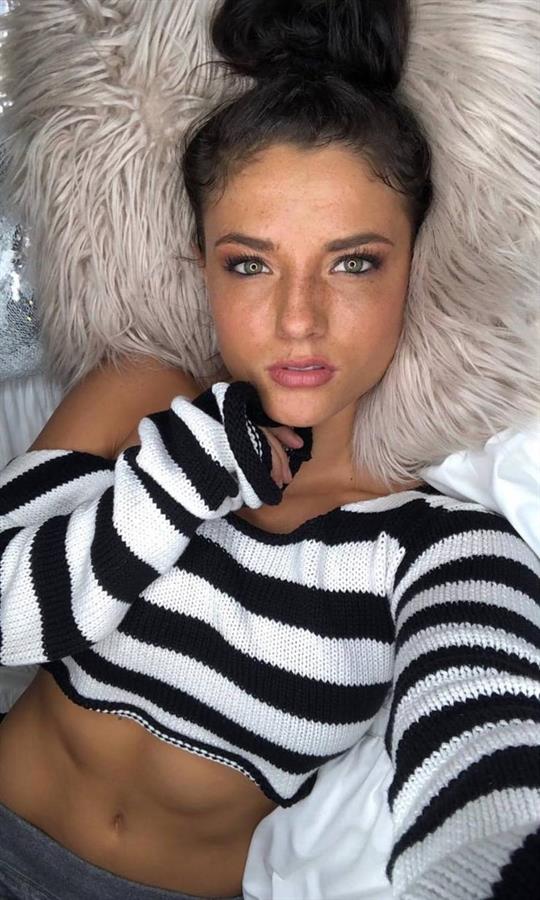 Jade Chynoweth describes herself as an adrenaline junkie, having attempted everything from high-level ropes courses to an Olympic ski ramp.  Dance is a form of communication for her. It is a method of communicating and conveying to others your true feelings and emotions.  Jade values her family and is inspired by her two athletic brothers.  She is close to her fellow dancers and competitors, and she believes that competing brings them closer together and helps them develop their individual styles.
Her Body Measurement
Jade stands 5 feet, 4inches and she rocks a 33-24-35 figure.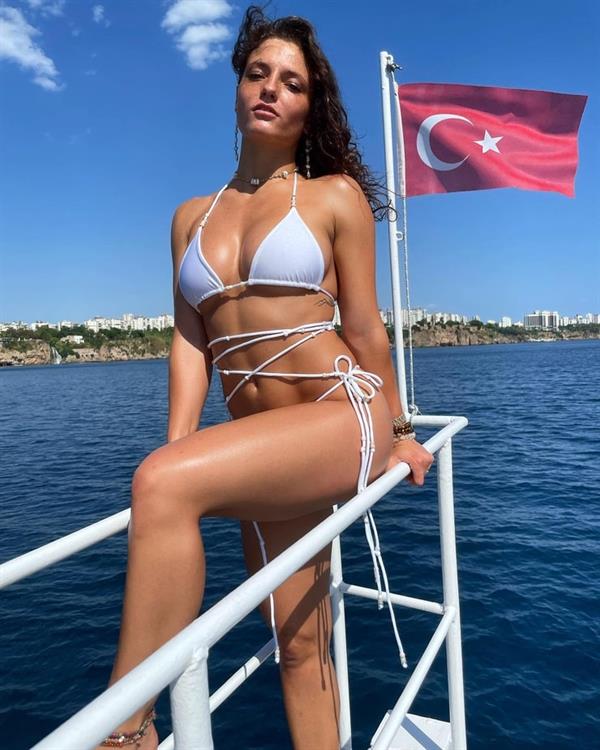 Jade Chynoweth Photos
Join her over 2 million followers on Instagram for the latest about her.
And don't forget to visit our Jade Chynoweth page for more of her pictures.