Tessa Brooks, ladies and gents, is our Friday Feature for this week. And yes, you will probably reread this all throughout the weekend.  Why?  Because she is hot and she'll remind you of those super hot, but kind girls back when you were a geek just trying to survive high school or early college.  No really, she kind of gives off that vibe or maybe it's just me.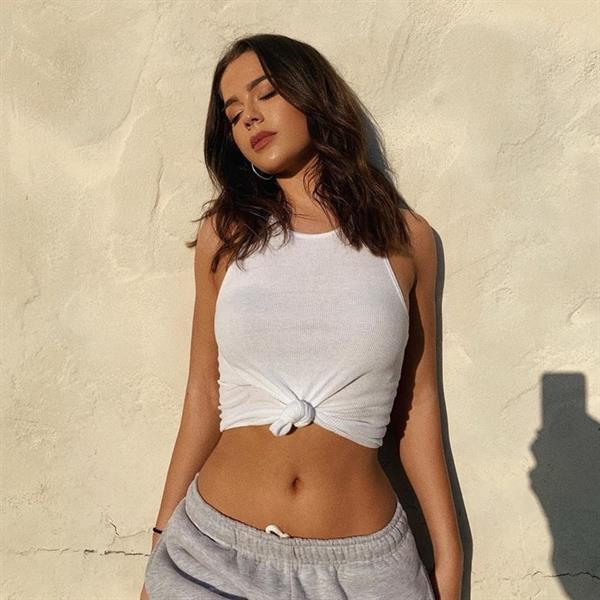 But one thing is for sure, folks, this woman is truly deserving of our Friday Feature.
Who is Tessa Brooks?
Tessa Brooks is a dancer from the United States who is best known as a member of the imam BEAST dance crew.  One of her most notable accomplishments as a dancer was performing as part of the Michael Jackson Tribute shows at the prestigious Carnation Theatre.  She is skilled in a variety of dance styles, including breakdance, jazz, contemporary, tap, hip-hop ballet, and others.  Tessa is a well-known social media figure, with over 18.5 million Instagram followers.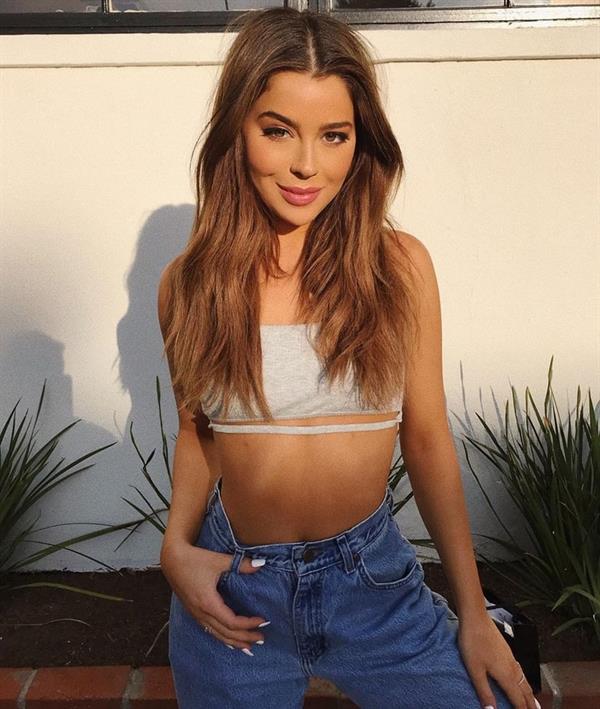 Tessa has modeled for major brands such as Coca-Cola in addition to dancing.  She has also performed as a dancer on 'The Pulse on Tour.'
Her Early Life
Tessa was born on April 5, 1999, in Fresno, California, and she grew up alongside two sisters.  She started dancing when she was two years old. Tessa began by posting videos of her dancing to songs made by artists such as Nicki Minaj and Rita Ora.  Her first taste of the success that dancing would eventually bring her came when she performed on the Disney show, The Next Big Thing.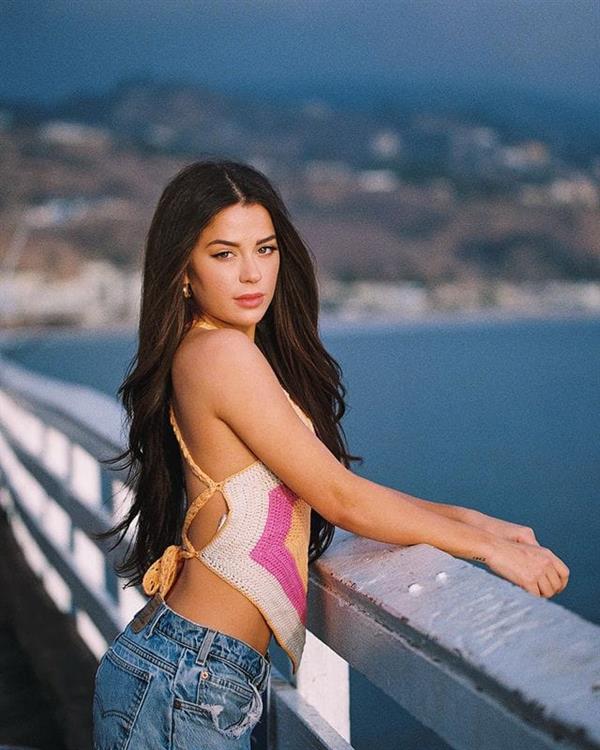 Career Journey
Tessa took her first dance lesson when she was two years old and discovered that dancing allowed her to express herself freely.  She knew exactly what she wanted to do with her life.  She desired to dance!  So she began training in various dance styles and continued performing at various shows and gigs until she was spotted by a producer and signed on to shows such as "Disney's Next Big Thing."  She is also an accomplished gymnast and has worked as a cheerleader!
People recognized her talent, and she appeared in national commercials for Aquestria Girls, Just Dance 4, and Skechers.
Tessa eventually appeared as a dancer in the YouTube film Dance Camp after working her way through these opportunities.  Tessa continued to perform for artists such as T-Pain and was featured in the X-'Diamond Factor's White' and Disney's 'Miss Coco Jones.' Tessa got an opportunity to be featured as a dancer on 'The Pulse Tour' and perform in some big events like "Miss California Pageant," "Disney's Next Big Thing," and "the Haiti Benefit Concert" after performing in her fair share of events and concerts.  Her talent also led to her inclusion in dance groups such as 'imaBEAST' and 'Team10,' where she performed at a Michael Jackson tribute show at Carnation Theatre.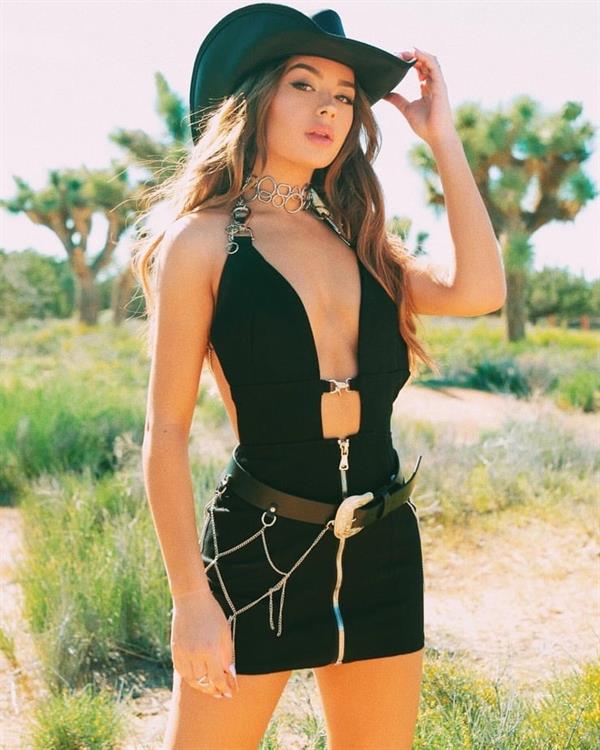 She also attended the 2016 Radio Disney Music Awards, which was yet another feather in her cap.  Tessa also creates her own dance videos and posts them on Instagram for her followers to try out and enjoy.  There is no doubt that she is a well-known dancer and actress, but she still has one wish unfulfilled: to perform with Drake.  "It's because his concerts look so lit!" Tessa jokes. "
Despite her success as a dancer and public figure, Tessa says her number one goal in life will always be to inspire and help people, and to make a difference!
"Dancing is such a beautiful art form because you can tell a story or express yourself in a way that words can't…  A thing I really want to make happen is teaching dance to kids who, due to circumstances beyond their control, can't afford to take a dance class."
Facts and Trivia
Tessa made headlines in February 2017 after unfollowing her friend Alissa Violet on Twitter and supporting Alissa's ex, Jake Paul, a YouTube star and actor.  Alissa and Jake had a public break-up in which the latter accused Alissa of cheating on him and threw her out of the house where they shared a bedroom.  Tessa even recorded a video with Jake after unfollowing her friend.  This has become one of the year's most popular social media feuds. Tessa and Jake were even reported to be dating.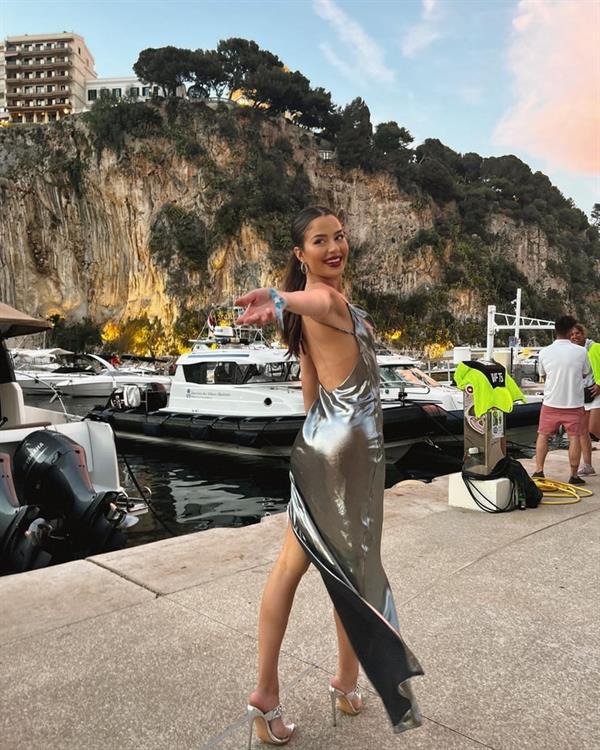 Aside from dancing and print modeling, she enjoys swimming, acting, playing with her dogs, and spending time with her friends.  She collects giant teddy bears and keeps them in her room.  With over 530k subscribers on YouTube, she is quite popular.  Her most popular YouTube videos include Alarm Clock Prank on Jake; we had to call the cops, I Tased Jake, Jalisaa Isn't Real, and others.
Tessa claims that Cole Spouse is her celebrity crush because he appears to be artistic.  She claims to be single, despite rumors of her dating Jake Paul making headlines all over social media.
Her Body Measurements
Tessa stands 5 feet, 7 inches and she rocks a 32C-25-36 figure.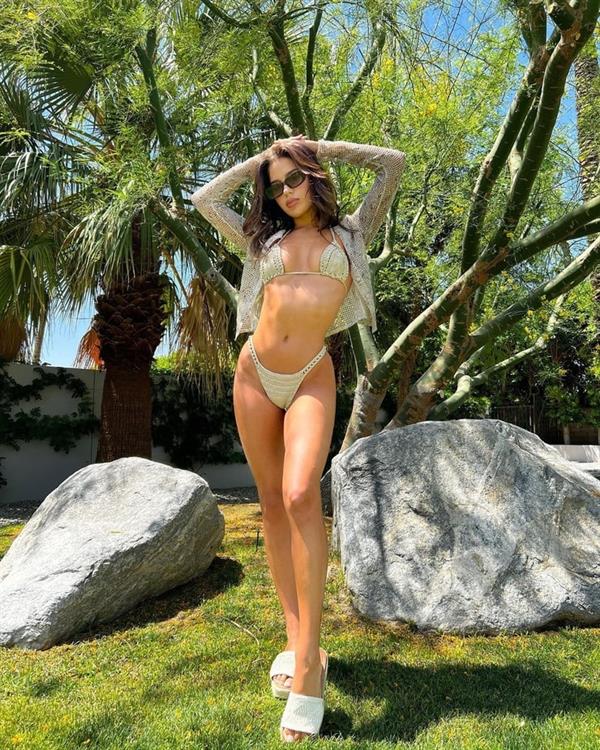 Tessa Brooks Photos
Join her over 18.5 million followers on Instagram for her latest personal posts.
And don't forget to check out our Tessa Brooks page for more of her gorgeous pictures.