This Australian YouTube and Fashion guru is, well, how do we say this…  such a joy to look at.  Her hair, her skin tone, her physique…  Whew, it's like a gorgeous doll just came to life.  And yes, apart from looking awesome, Lauren Curtis here knows what she's doing and is really good at it.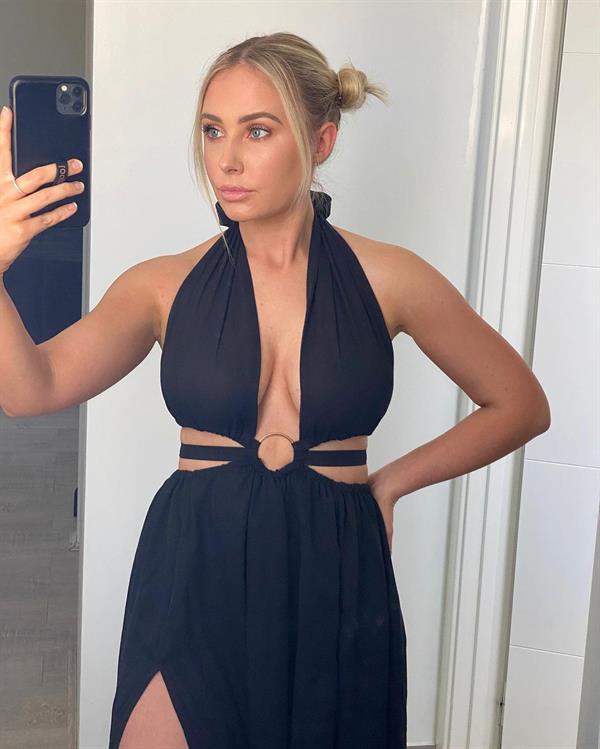 So read on and know more about this hot, fine babe.  Also, the gallery at the end will make you happy until tomorrow morning, we promise.
Who is Lauren Curtis?
Lauren Curtis is a Western Australian beauty and fashion guru best known for her YouTube channel 'laurenbeautyy'.  She is regarded as one of Australia's most popular YouTubers, with over 3.3 million subscribers to her channel, where she regularly posts makeup and beauty tips, tutorials, product reviews, shopping hauls, and much more.
Lauren used to have a vlog channel called laurenbeautyyVLOGS, but she later removed it.  She also shut down her 'laurenbeautyy' blog in 2013, and re-launched her website, Love, Loz, in 2016, where she posts other lifestyle content like fashion and travel.  While YouTube is an excellent platform for reaching a large number of people with beauty and makeup content, she believes that topics such as travel are better served by written content.
Her Early Life
Lauren Elizabeth Curtis was born in Perth, Australia on January 7, 1993.  She has two older siblings: a brother and a sister.  When she was five, her parents separated and her siblings moved in with her father while she stayed with her mother.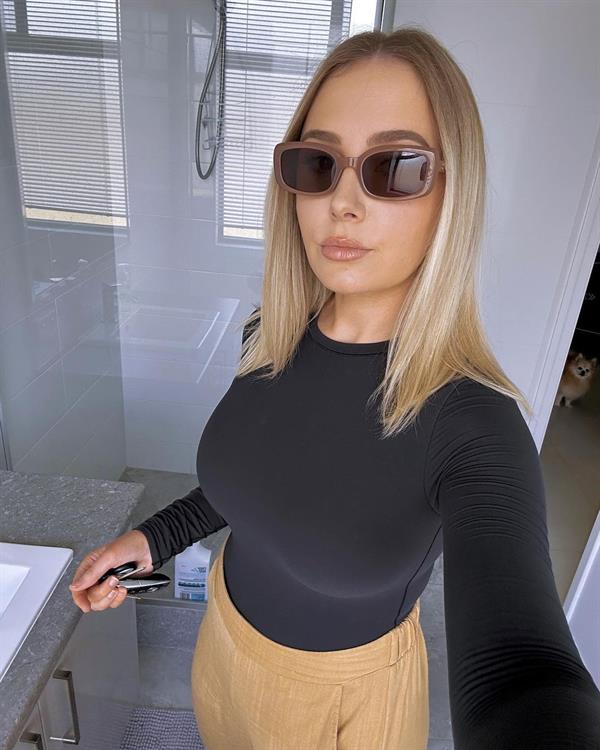 Lauren went to AKA Middle School, and while she wasn't the most popular kid there, she was happy with herself.  She was perplexed about her future career options throughout high school.  While she was interested in photography, as a shy and introverted person, she felt awkward photographing people.  As a result, she briefly considered pursuing landscape photography.  She became more confident and independent while in college, which made life easier for her.  She didn't have to look back once her YouTube channel took off.
Career Journey
Lauren Curtis did not enjoy wearing makeup as a child.  In fact, unlike most of her friends, she did not become interested in makeup until she was eleven years old.  She began to experiment with different looks after she began to go out more with her friends and became familiar with their daily ritual of getting ready by applying makeup.  When she realized how much of a difference makeup made in her appearance and how it boosted her confidence, she became obsessed with it and began to experiment more.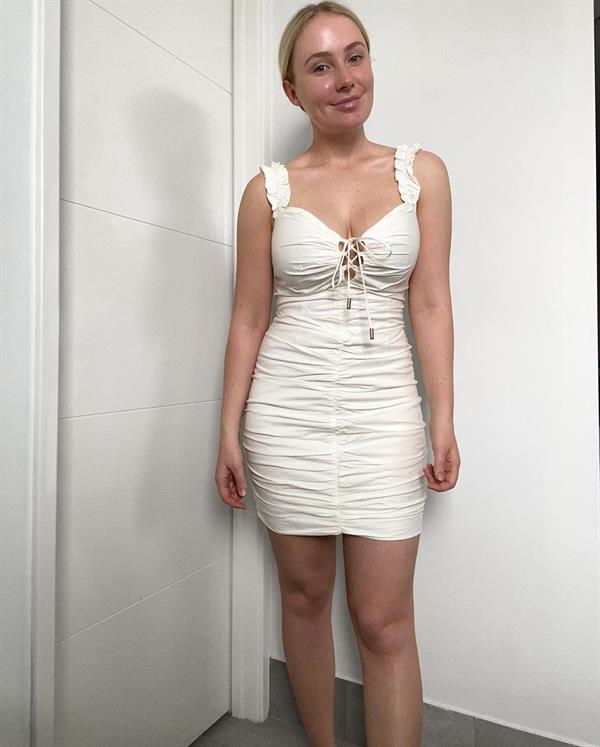 She honed her skills in those early days by watching beauty tips on YouTube created by prominent beauty vloggers of the time, from whom she learned a lot about how to apply makeup and what to use.  During this time, she was studying photography, which had sparked an interest in filming and cameras in her.  As a natural next step, she decided to combine her two newfound interests and began making short videos of herself applying makeup on her iPhone 4.  On August 31, 2011, she launched her YouTube channel 'laurenbeautyy.  It only took her a few months to reach 1,000 subscribers, and she now has over 3.3 million.
Facts and Trivia
Lauren is engaged to a man named Reece Daniel, whom she met in 2014.  They met on Facebook, and he had no idea she was a YouTube celebrity.  They had planned a meet-up at a restaurant and eventually began dating.  The two frequently share photos of themselves on vacation, and he has made several appearances on her YouTube channel.
Lauren Curtis has attracted a large number of fans with her tips and tutorials showcasing her impeccable application skills, but she claims to be self-taught.  Interestingly, despite her lack of professional accreditation, she was able to land jobs at Benefit Cosmetics, her first makeup job, as well as Bobbi Brown, where she learned a lot about how to apply makeup on different skin types and skin tones, which is typically learned through makeup classes.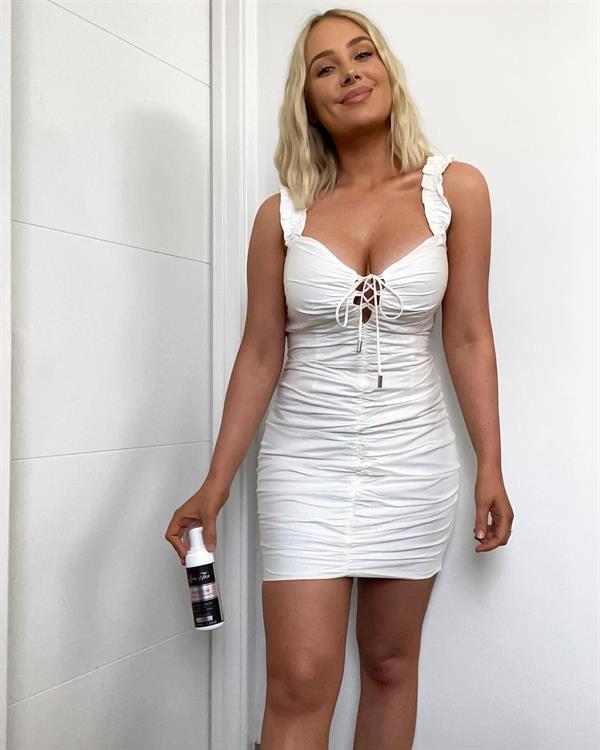 She is now easily recognized by fans wherever she goes, but as a very private person, she does not appreciate all of the attention she receives.  She is also very sensitive, kind-hearted, and intelligent, and her responses are measured.  Nonetheless, as an internet celebrity, she has been subjected to a great deal of criticism.  Because of her appearance, she has been labeled a forger.  Furthermore, her ardent fan base scrutinizes all of her video tutorials and social media posts.  Despite a few breakdowns, she has developed a thicker skin and is able to overcome all negativity with the help of her loved ones.
Her Body Measurements
Lauren stands 5 feet, 5 inches and she rocks a 34B-25-35 figure.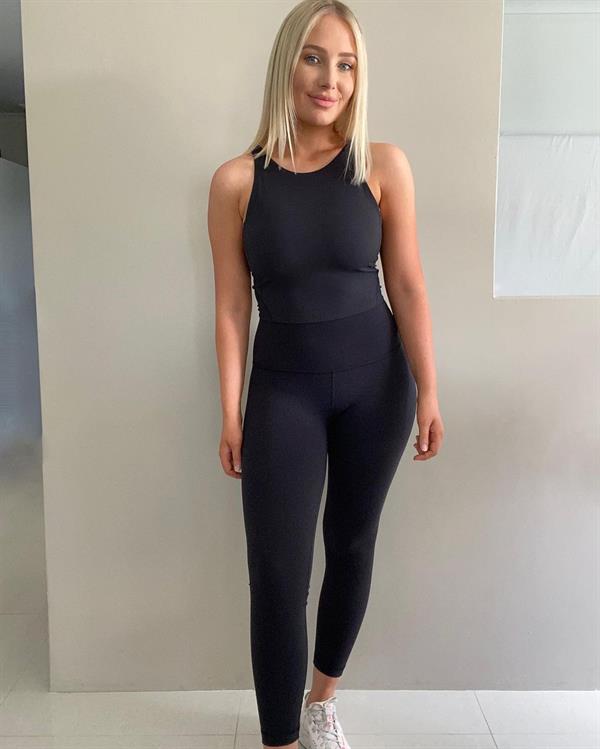 Lauren Curtis Photos
Join her over 1.1 million followers on Instagram for her latest lifestyle posts.
Also, do visit our Lauren Curtis page for more of her gorgeous pictures.