Oh, just check out the lithe hotness of this babe.  Yup, Eva Gutowski can perfectly cosplay a hot elven archer thanks to that sizzling body of hers.  Oh, yes she just might be one of the hottest cosplayers if ever she decides to try out that field.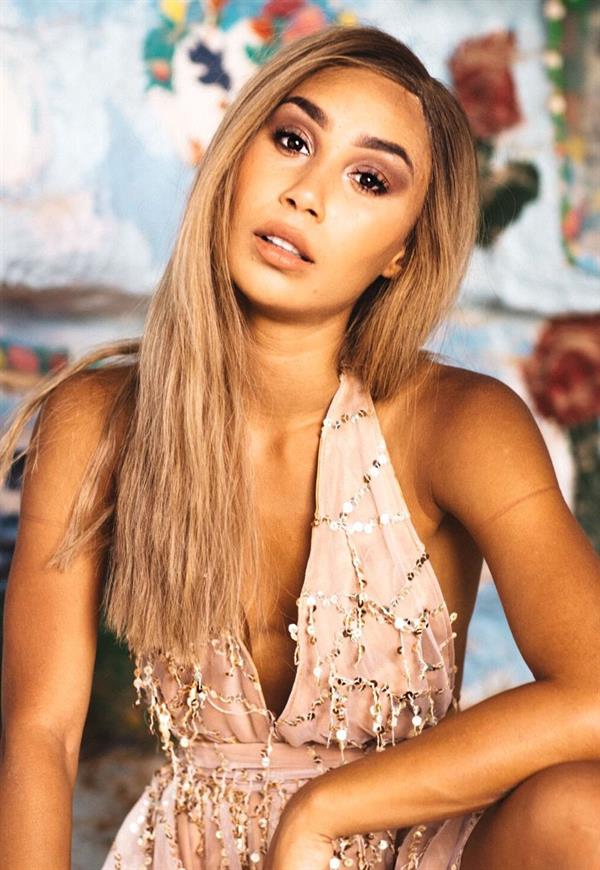 This hot vlogger will be a favorite of yours even if you are not into makeup or don't like it in any way.  And the reason cannot be more obvious.  Oh, Eva…
Who is Eva Gutowski?
Eva Gutowski is a YouTube sensation and beauty guru from the United States.  Although she aspired to be a screen diva or a psychiatrist as a child, fate had other plans for her and she was eventually drawn to becoming a journalist and presenter.  She worked as a cashier in a mom-and-pop pizza shop before becoming a beauty guru and vlogger on YouTube with her makeup tutorials.
This young diva's accomplishments as a YouTube entertainer are extensive.  Her YouTube channel currently has over 7 million subscribers.  While still in her early twenties, she has accomplished several feats, including being named one of YouTube's fastest-growing stars, ranking fourth on Variety magazine's famechangers Digital Star Ranking list, and being included in Billboard's Social Media Stars list.
Her Early Life
Eva Gutowski was born on July 29, 1994, in Brea, California.  She studied at California State University, Fullerton, majoring in Broadcast Journalism.  She also once dreamed of becoming a screen diva.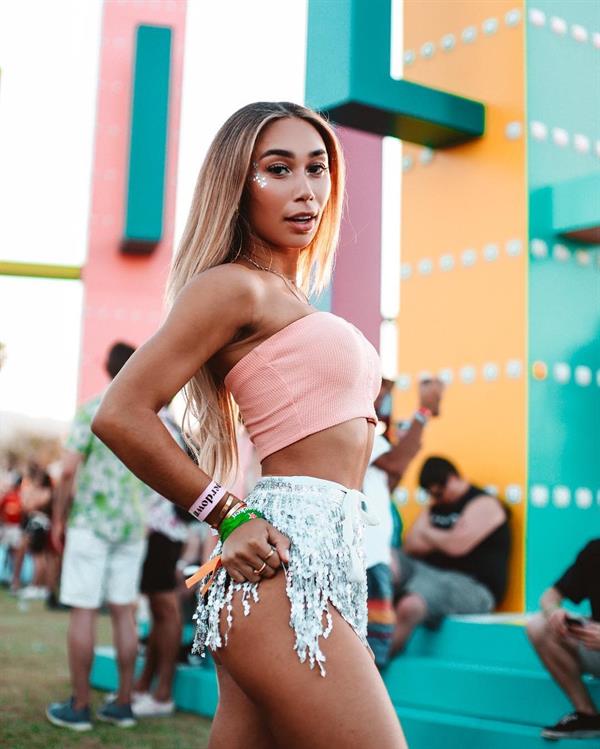 Career Journey
Her beauty and fashion tutorials on her YouTube channel are useful for her target audience, as she demonstrates the appropriateness of various outfits and products for various occasions.  In her makeup and hair videos, for example, she uses items that she believes go best with a specific theme.  Again, in fashion tutorials, she discusses how she dresses for different seasons and settings, and she displays a number of options along with her recommendations.  She advises on how to choose accessories because they play an important role in completing the overall look.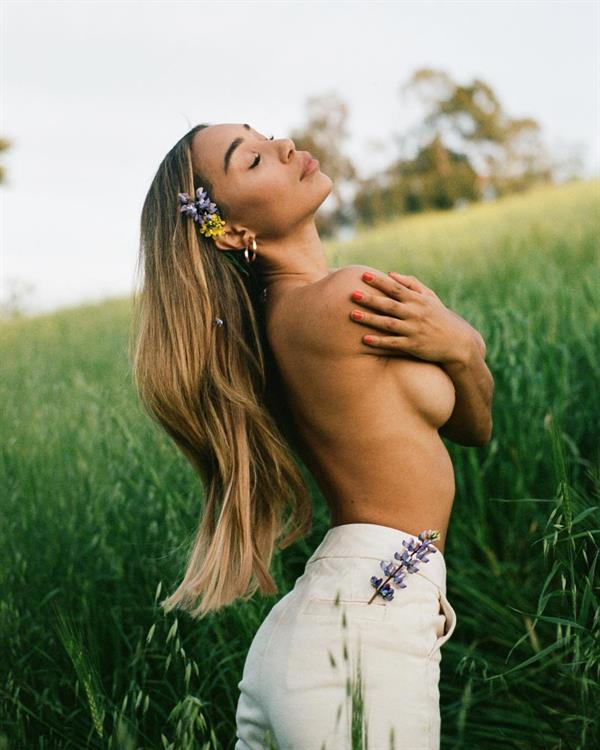 Eva was a part of the 'Girls Night In' tour, which included Mia Stammer, Sierra Furtado, Andie Case, Alisha Marie, and Meredith Foster, among others.  From September 22 to October 22, 2015, 'Fullscreenlive' presented the first all-female tour, which visited 20 cities across the United States.
This talented YouTuber has also dabbled in music, uploading her own music video titled 'Literally My Life' on April 16, 2015.  Eva was also featured in Chevrolet's #ChevyGoesEmoji marketing campaign.
Facts and Trivia
Eva dated Andrew Kingsbury, also a social media personality, for a year until 2015, and then Alex Hayes the year after.  She came out as bisexual in September 2016.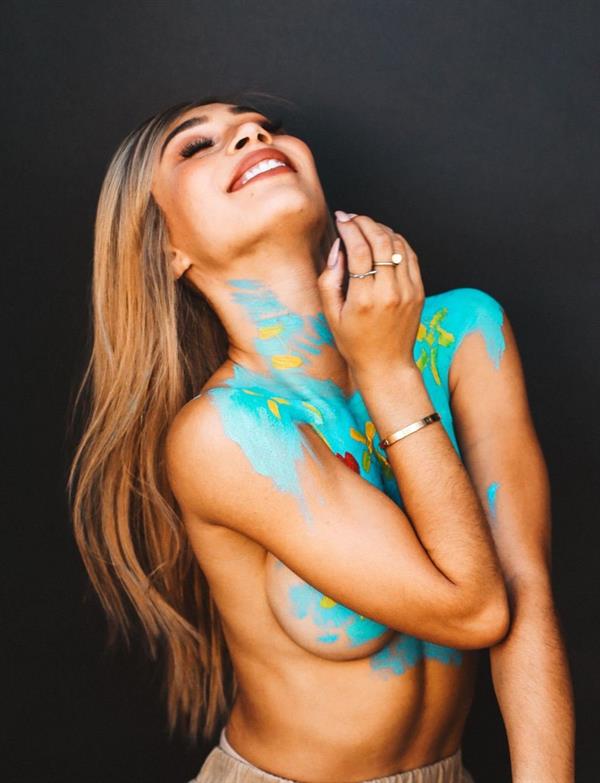 Her Body Measurements
Eva stands 5 feet, 5 inches and she rocks a 34-28-40 figure.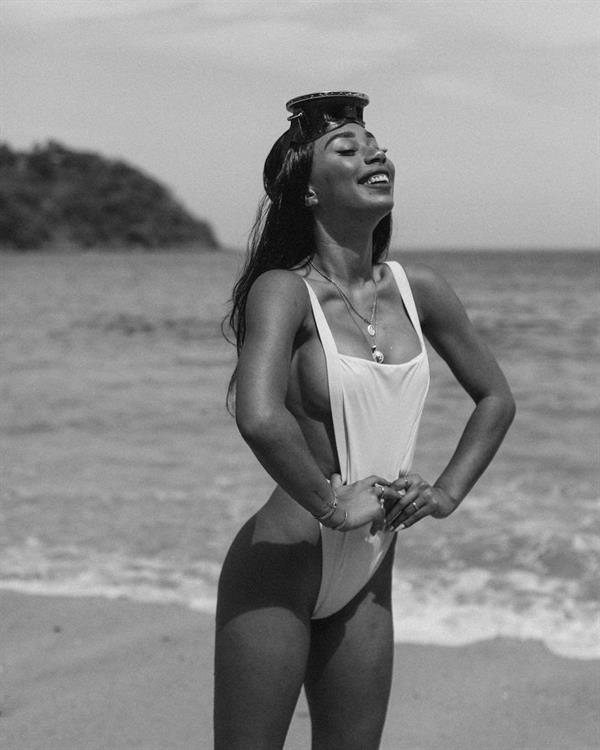 Eva Gutowski Photos
Join her over 8.4 million followers on Instagram her latest hot personal posts.
Also, do check out our Eva Gutowski page for a good amount of her pictures.