The Sports Illustrated Swimsuit Issue has become a cultural phenomenon since it was first published in 1964…  And those models are, what you say, our favorite here…  Especially those cover girls.
So yeah, we've listed our favorite SI cover girls.  And no, we didn't rank them in any order of hotness.  Now, if you think we should include someone, put the name in the comments section…  Let's make it more than 15. The more the merrier, they say.  But in this case…  hotter.
Sunny Bippus (1966)
Going back to the third-ever cover in 1966, blonde bombshell Sunny Bippus set a high standard for all subsequent cover models.  Everything from the eye-catching red swimsuit to the crashing waves in the background to the exotic setting of the Bahamas demonstrated to readers exactly what the Swimsuit Issue was all about.  Bippus is depicted on the cover sprawled out on the sand with sun-bleached blonde hair and a big smile, looking very deserving of the name Sunny.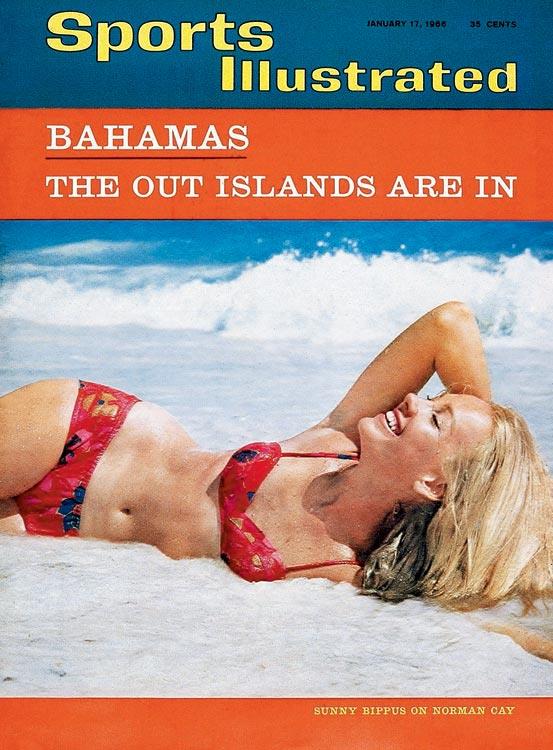 While she may not be as well-known as many of the other cover supermodels, Sunny owns an interior design company and lives in sunny Palm Beach.
Cheryl Tiegs (1970, 1975, 1983)
Cheryl Tiegs, dubbed "America's first supermodel," appeared on three covers of the Swimsuit issue.  She was photographed for her 1970 cover wearing swimsuit bottoms and a sweater.  They turned up the heat in her subsequent editions with a tiny green and yellow bikini and a stunning white one-piece.  Cheryl is also the first model in Swimsuit Issue history to appear on the cover twice (then once more after that, in her case).   It's even more impressive when you consider the dates: she kept herself in swimsuit shape for events that were more than thirteen years apart.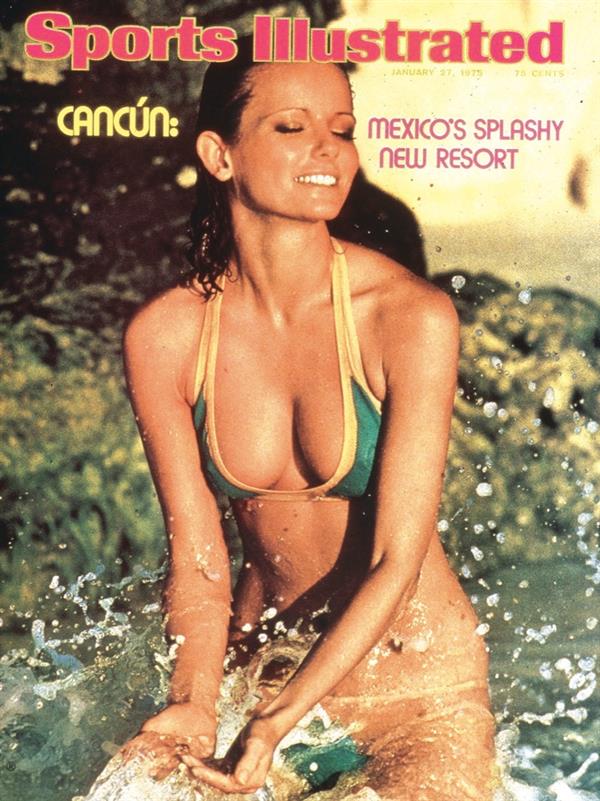 Cheryl was inducted into the "Hall of Fame" of the 40th Anniversary Edition of the Sports Illustrated Swimsuit Issue.
Christie Brinkley (1979, 1980, 1981)
Christie Brinkley dominated the Sports Illustrated Swimsuit Issue for three years, appearing on the covers in 1979, 1980, and 1981.  Her achievement made Swimsuit Issue history because it was the first time anyone received that many consecutive covers.  She was also inducted into the Sports Illustrated 40th Anniversary Issue's "Hall of Fame."  You could list the other magazine covers Christie has gotten throughout her career, but it would take a long time because she has racked up over 500 magazine covers.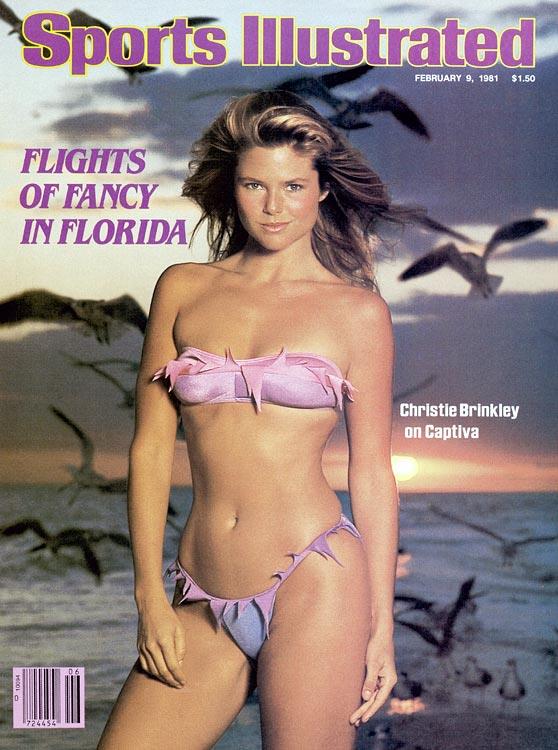 She also has the longest-running cosmetics contract of any model, having been the face of CoverGirl for a whopping twenty-five years.
Paulina Porizkova (1984, 1985)
Paulina Porizkova, another Czech-born beauty, graced the cover of the Swimsuit Issue at the age of eighteen.  She was the first woman from Central Europe to be featured on the cover.  After the success of her 1984 cover in a bright pink one-piece, she appeared again one year later, this time in a tiny blue bikini.  Paulina was a regular on magazine covers in the 1980s and 1990s, appearing in Vogue, Harper's Bazaar, Elle, Cosmopolitan, Glamour, and Self.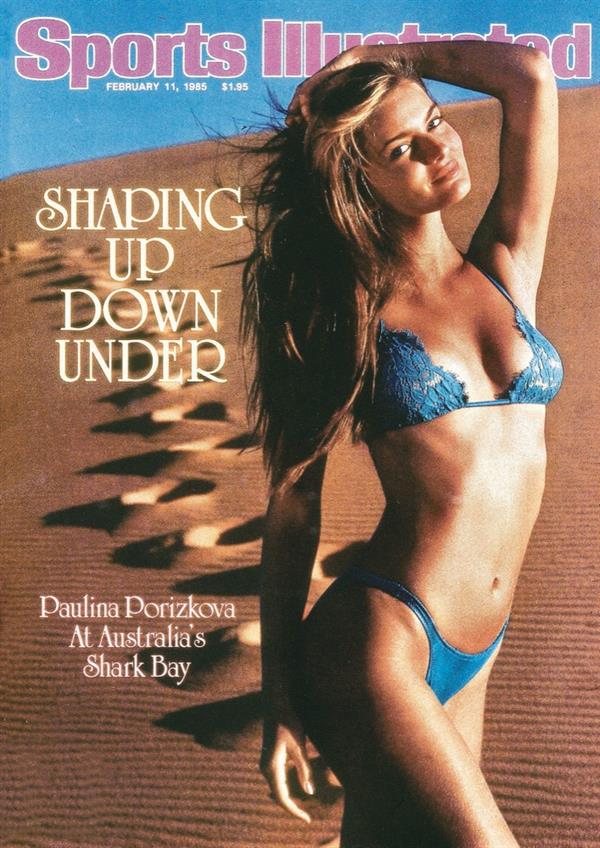 Despite the fact that she looks great in a swimsuit, her stunning face is a big part of her modeling success, as she won a six-million-dollar contract with Estee Lauder in 1988 (the highest-paying contract ever, at that time).
Elle Macpherson (1986, 1987, 1988, 1994, 2006)
Elle Macpherson broke all Sports Illustrated Swimsuit Issue records by appearing on the cover five times in the last twenty years.  She appeared on three solo covers, one "Dream Team" cover with two other models, and was, of course, one of the 2006 issue's All-Star cover models.  It's no surprise, given her various covers, that her nickname is "The Body."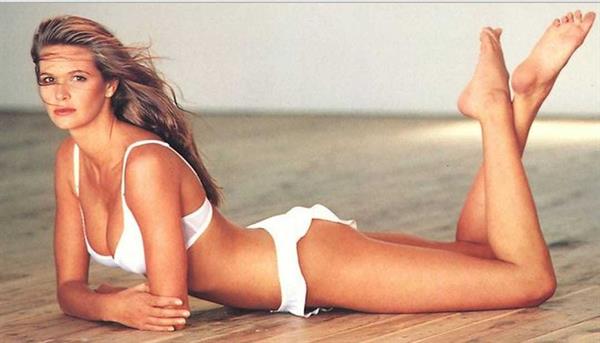 Tyra Banks (1996, 1997)
Tyra Banks appeared on the cover of the Swimsuit Issue twice, breaking many barriers in the process.  In 1996, she posed in leopard print swimwear with model Valeria Mazza to become the first African-American cover model.  Her cover was such a success that Sports Illustrated let her headline solo the following year, with her appearing in a red bikini on the cover of the 1997 issue and becoming the first African-American solo cover model.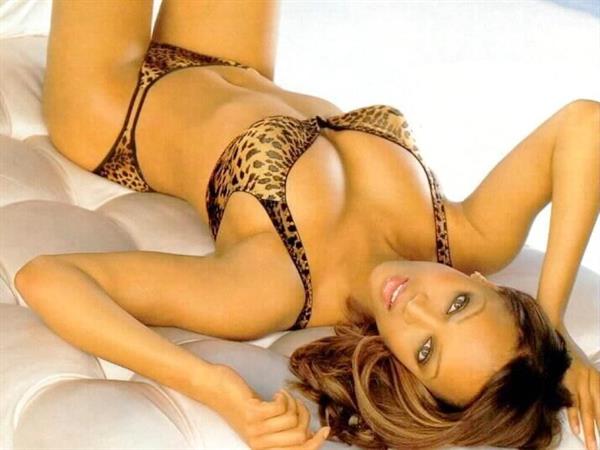 Her bikini bod also got her a spot as one of the original Victoria's Secret Angels, which she held from 1997 to 2005.  Tyra used her success to launch a production company and to become the creator and host of the popular reality television show America's Next Top Model.
Heidi Klum (1998)
The cover model of the 1998 Swimsuit Issue, dressed in a black and white one-piece, was Germany's sexiest export.  Her appearance on the cover, as well as her role as a Victoria's Secret Angel, catapulted her into the public eye.  She was also photographed wearing Joanna Gair's body paint masterpieces in several issues of the magazine.  Heidi Klum hosted the Victoria's Secret Fashion Show in 2002, 2006, 2007, and 2009, and she has worked as a spokesmodel for a number of international companies, including McDonald's, H&M, and Dannon.
Heidi is also well-known for her role as a host, judge, and executive producer on Project Runway.
Rebecca Romijn (1999, 2006)
On the cover of the Swimsuit Issue in 1999, this statuesque blonde beauty wore a risqué chain-mail bikini.  Because of the iconic cover, she was invited back for the 2006 All-Star issue.  She has also walked the runways for Victoria's Secret, Bebe, and Anna Molinari.  Rebecca Romijn made her film debut in 2000 as Mystique in X-Men.  Since then, she has appeared in several films and television shows.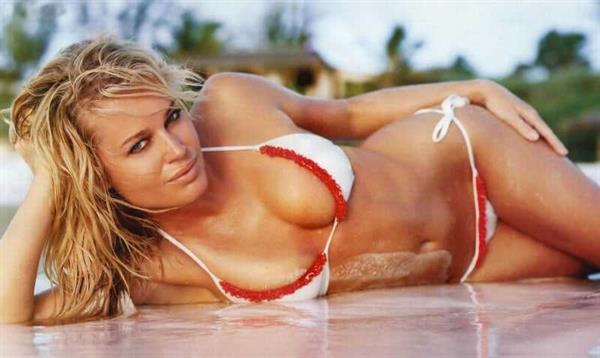 Veronica Varekova (2004,2006)
Veronika Varekova, born in the Czech Republic, has twice appeared on the cover of the Swimsuit Issue.  She received her first solo cover in 2004.  The second time, she appeared on an All-Stars cover alongside Elle Macpherson and Rebecca Romjin. In addition to her covers, she appeared in the Swimsuit Issue eight times between 1999 and 2007.  Veronica, who moved to New York City at the age of nineteen, quickly signed a modeling contract. She's appeared on the covers of Vogue, Marie Claire, and Cosmopolitan in addition to the Swimsuit Issue.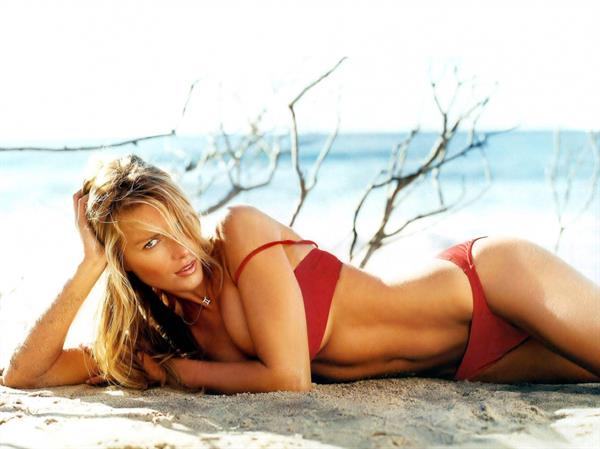 This beauty is also an adventurer, having climbed Mount Kilimanjaro and having a passion for wildlife.
Beyonce (2007)
Although it's difficult to find anyone who hasn't heard of Beyonce, a non-model landing the cover of Sports Illustrated's Swimsuit Issue is still a big deal.  In fact, she was the magazine's first non-model and non-athlete cover model.  They chose her in 2007 following the success of her film Dreamgirls.  Any subscriber would have fallen madly in love with the bronzed beauty in a cheery yellow swimsuit.  Beyonce has had five hit records as a solo artist, not counting her many accomplishments with Destiny's Child, and she shows no signs of slowing down.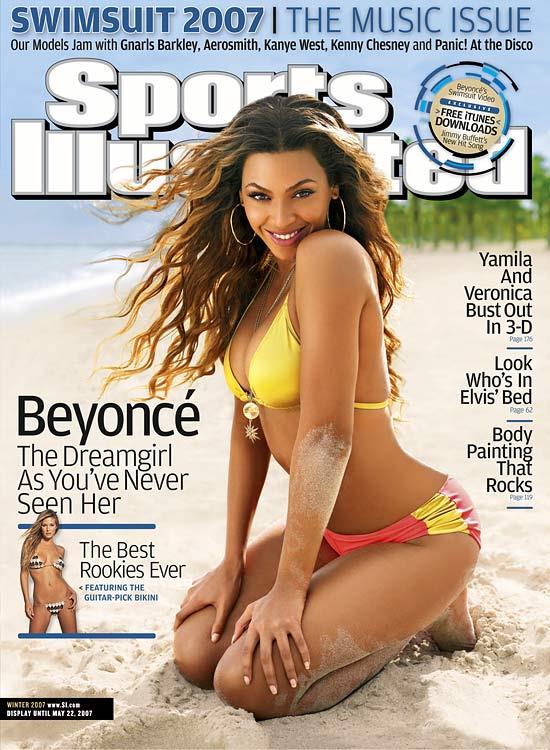 The Swimsuit Issue cover is just another stop on Queen B's success train.
Marisa Miller (2008)
In 2008, this blonde bombshell with signature beachy hair was photographed wearing strings and strings of blue beads.  Her cover sold in record numbers, and Sports Illustrated responded to fans the following year by releasing a "Best of Marisa Miller" swimsuit calendar.  Despite having only one cover in 2008, she appeared in every swimsuit issue from 2002 to 2008.  Marissa Miller also emphasized her sexual attractiveness as a Victoria's Secret Angel for several years.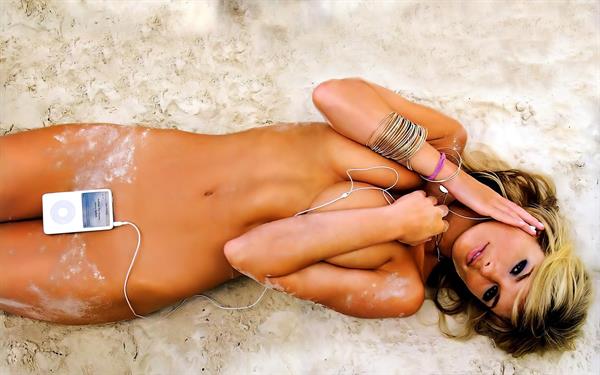 She has also appeared in a variety of other publications, including GQ and Maxim, as well as Marie Claire, Elle, and Vanity Fair.
Bar Refaeli (2009)
This Israeli supermodel has been featured in countless campaigns and has also graced the covers of many magazines.  Her first appearance was in 2007 and she got her first cover a year after.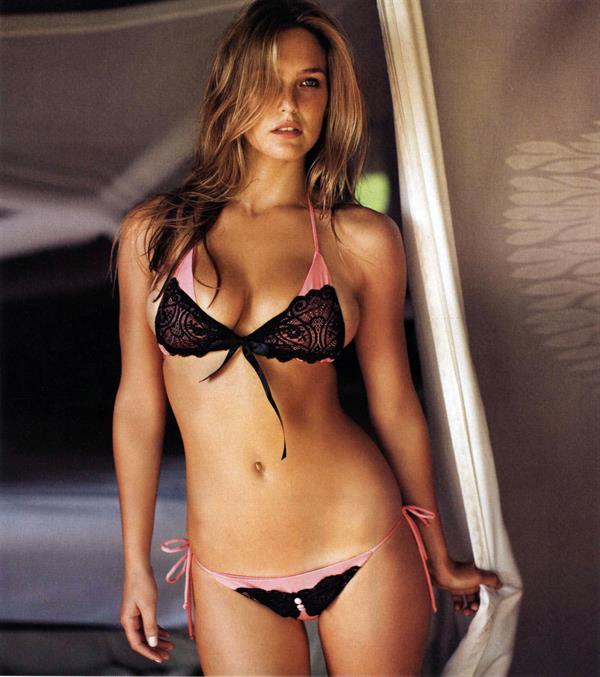 Bar Rafaeli made her television debut as the host of The X Factor Israel season one.  She topped Maxim's Hot 100 in 2012 and appears to have business savvy to go along with her beauty.  Aside from modeling, she has managed business development for an e-commerce venture company and received over a million dollars in funding for her start-up Mika Look.
Brooklyn Decker (2010)
Brooklyn Decker appeared several times in the Swimsuit Issue before landing a cover in 2010.  She appeared in 2006, 2007, and 2008, and even hosted a behind-the-scenes television special in 2007.  She had a lot of success modeling swimwear and appeared in the Victoria's Secret "Swim" collection in 2010.  Brooklyn's work has appeared in Teen Vogue, Cosmopolitan, Glamour, and FHM. Many moviegoers will remember her as the blonde who emerges from the sea in Adam Sandler's Just Go With It.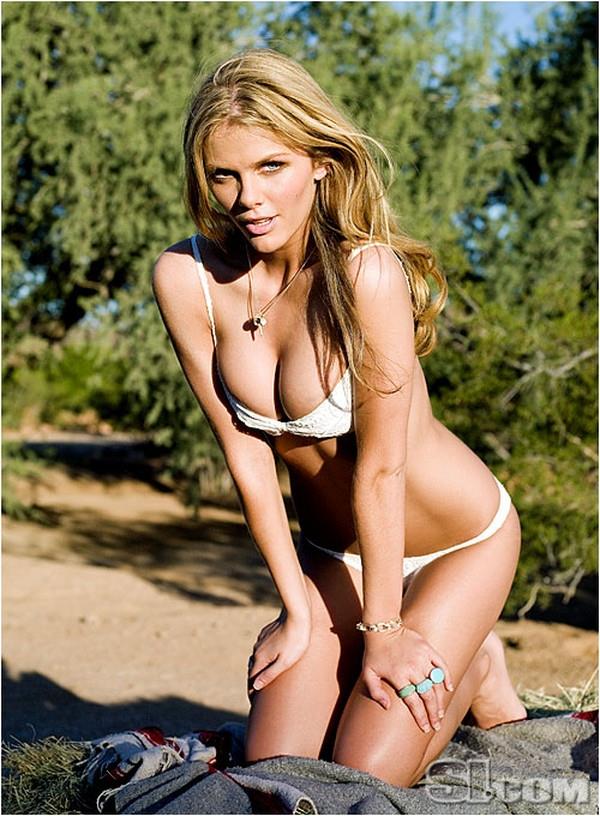 Irina Shayk (2011)
The Russian beauty has become a Swimsuit Issue staple, appearing in every issue from 2007 to now.  She finally got the cover in 2011, posing in a tiny pink and yellow bikini.  Irina Shayk also serves as the face and official ambassador for the lingerie brand Intimissi.  She has been on more 'hottest' lists than you could count, and a glance at her cover definitely offers proof of why.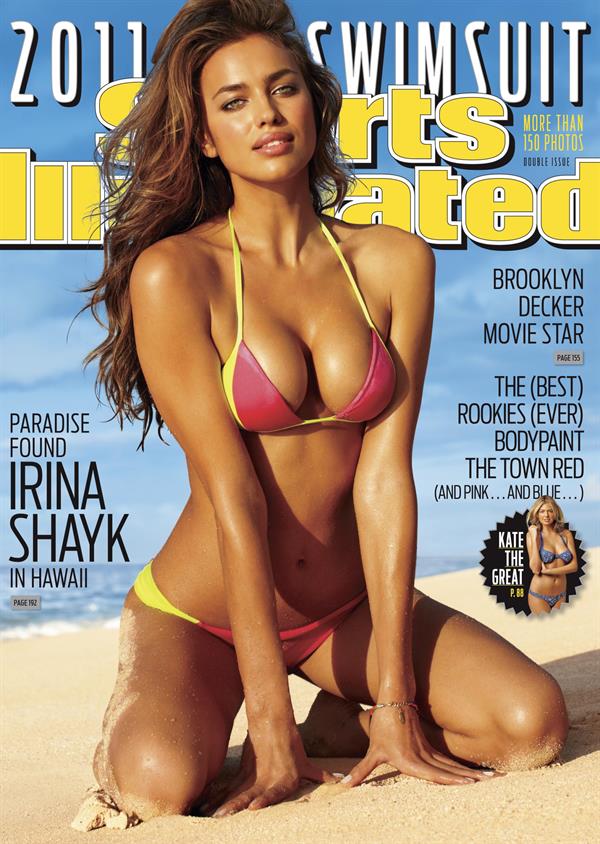 Irina recently tried her hand at acting, and she can be seen in the 2014 film Hercules.
Kate Upton (2012, 2013)
Kate Upton is well-known for her bikini body, which earned her two covers of the Swimsuit Issue in 2012 and 2013.  While her first cover was a standard bikini shot, her second cover featured her in an unusual outfit, posing in an open white parka.  She also appeared in the magazine's 2011 and 2014 issues. Kate made her way into the world of high fashion, appearing on the covers of international fashion magazines such as Vogue Italia, British Vogue, and French Elle.  Kate has recently entered the acting world, appearing as one of the mistresses in the 2014 film The Other Woman.
And you are welcome!!!