Aly Raisman, ladies and gentlemen.  She is HOT!  This gymnast is just the perfect cover for Sports Illustrated and we are glad that she had multiple photoshoots with that famous magazine.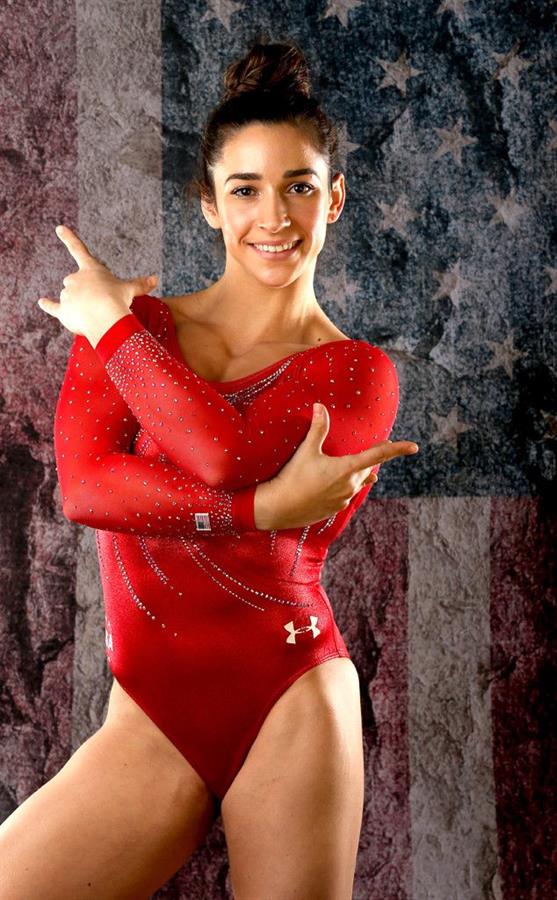 Boy, do we rarely feature gymnasts…  I remember back in 1996, I had a big crush on one of the Mag 7 during the Atlanta Olympics.  Yup, Dominique Moceanu.  The petite beauty faced multiple controversies due to family issues post her gymnastics career.  But Aly here…  She is like an ultimate crush. Look at her! And look again.
Who is Aly Raisman?
Aly is an American gymnast who was a member of the 'Fierce Five' in 2012 and the 'Final Five' in 2016.  Aly has received numerous honors and awards over the course of her career.  She has won six Olympic medals and was a part of her team's gold-medal-winning teams in both the 2012 and 2016 games.  She won the Olympic gold medal for floor exercise in 2012 and the silver medal in the same competition in 2016.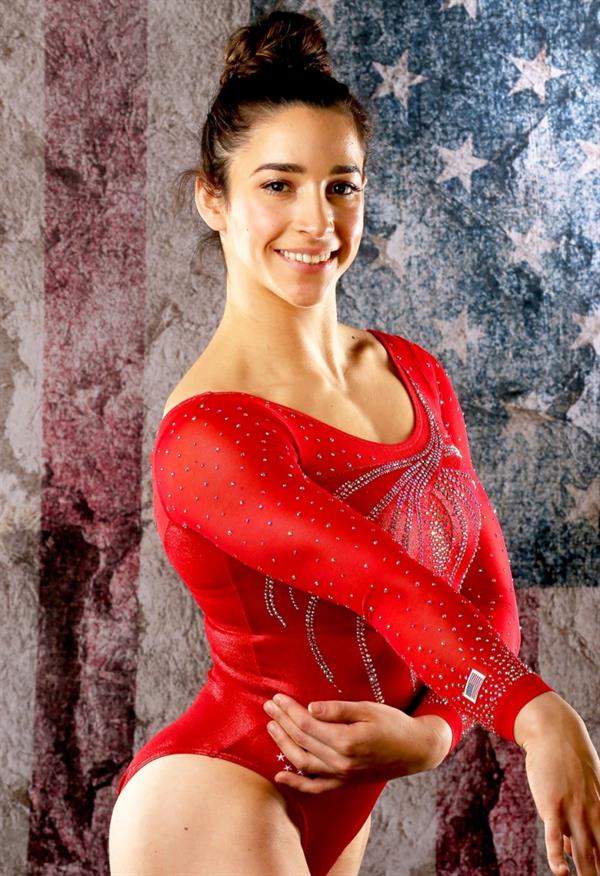 Her Early Life
Alexandra Rose Raisman was born in Massachusetts on May 25, 1994, to Lynn, a high school gymnast, and Rick Raisman.  Madison and Chloe are her younger sisters, and Brett is her younger brother.  Aly began gymnastics at the age of two when her mother enrolled her in ' mommy and me' classes.  The 'Magnificent Seven' of the United States women's team, which won a gold medal at the 1996 Summer Olympics, inspired her initial interest in this sport.  She began her gymnastics and climbing training at Exxcel Gymnastics and Climbing.  She then transferred to Brestyan's American Gymnastics Club.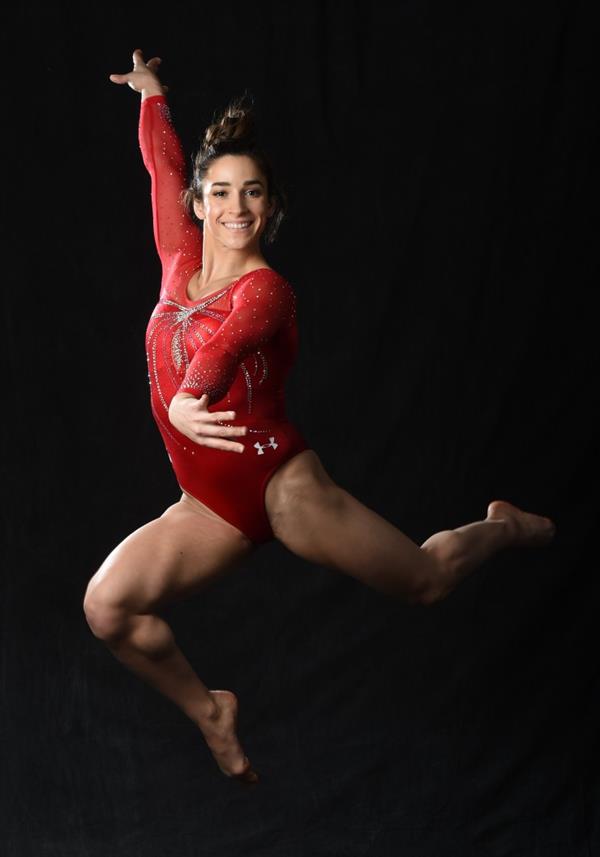 Career Journey
Aly made the decision to become a professional athlete in November 2011 after competing as an amateur internationally.  She forfeited her NCAA eligibility as well as a University of Florida scholarship and signed with Octagon Sports Management.
'Aly Raisman: Quest for Gold', a documentary about her, was released in July 2012.  She then participated in the 2012 London Olympics, which got underway in late July.  Aly gave an outstanding performance, which helped the American team take home the gold.  She met the requirements to compete individually for the second overall spot.  Aly took home the bronze in the balance beam final.  She won the floor final, making history as the first American woman to win a gold medal in the event.
Aly took a break from competitive gymnastics after the 2012 Olympic Games before returning to competition to compete for her second Olympic berth.  She was selected to play for the US National Team in 2014.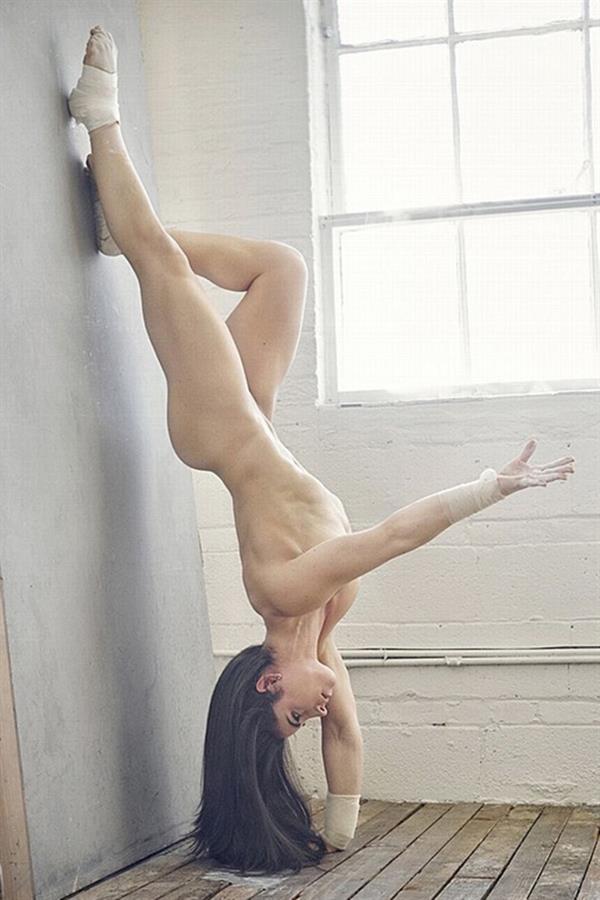 Aly returned to competition in March 2015 at the City of Jesolo Trophy, where she won a gold medal with the US team and a bronze medal on an individual basis in the all-around.
At the City of Jesolo Trophy in March 2016, she placed sixth overall, first on floor, and third on beam.  She participated in the National Championships in June 2016 and came in second.  She was selected for the 2016 US women's gymnastics Olympic team following the Olympic Trials.
Aly and her teammates did a fantastic job at the Olympics in Rio de Janeiro, easily qualifying for the team final. Aly qualified individually for the all-around final in second place.  She also made it to the floor exercise final, where the London Olympics' defending champion was present.
Aly advanced to the Olympics' finals in several competitions, competing on the vault, balance beam, and floor exercise to help the US team win the gold medal and defend the title she had won with the "Fierce Five" in 2012.  She finished the 2012 and 2016 Olympic Games with a total of six medals.  She now ranks as the second-most decorated American gymnast in Olympic history.
Facts and Trivia
Aly Raisman is currently dating NFL star Colton Underwood.
She is into yoga and used her flexibility and dance skills to finish fourth on the reality television show 'Dancing With the Stars'.
Her debut novel, 'Fierce,' was released on November 14, 2017.
Aly supports the organization Uniting Against Lung Cancer.  She also became a brand ambassador for UNICEF Kid Power.
Aly intends to pursue a fashion career and hopes to expand her signature line of leotards and socks in the future.
Her Body Measurements
Aly stands 5 feet, 2 inches and she rocks a 36-26-35 (34B bra size) figure.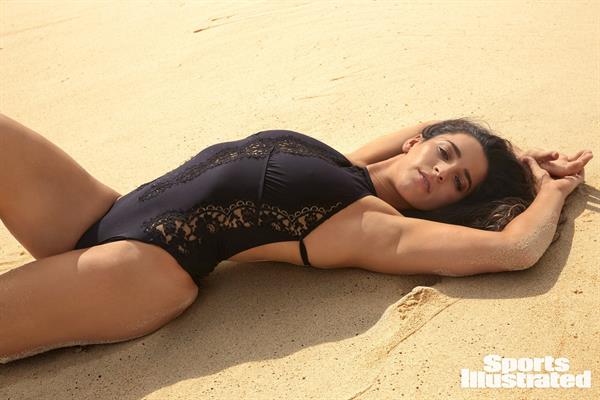 Aly Raisman Photos
Join her over 2 million followers on Instagram for her latest personal posts.
Also, do visit our Aly Raisman page for a good amount of her gorgeous pictures.