We all know that the Coachella Festival is over, but here is a look back at Kylie Jenner's sexy outfits. During Coachella, our Instagram feed was filled with the 18-year old model's new wigs and sexy bikini shots.  Her latest Instagram shares will leave you wanting for more.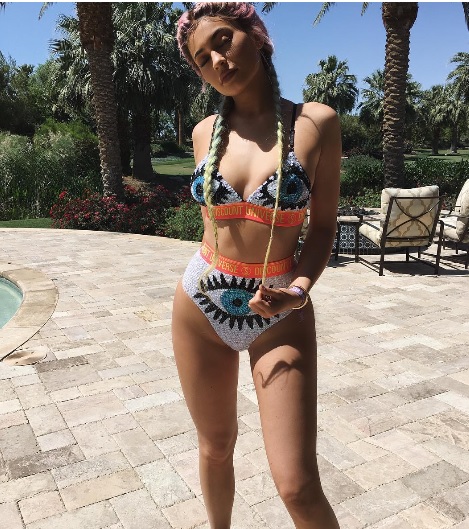 A three eyed bikini is a little strange but whatever, she makes it look pretty good!
Simplicity is sexy! Although this one's a cropped photo, we're imagining Kylie, fresh and sexy in this white cropped top and shorts.
In this sideview, Kylie looks sexy in this Louis Vuitton swimsuit set.  Even with that bandana on her head.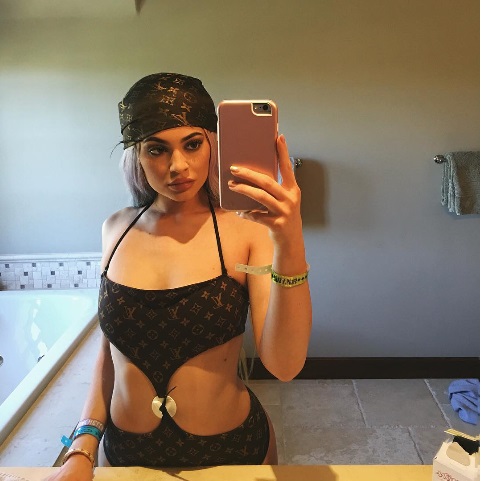 Now here's a closer look of Kylie in her LV swimsuit. She sure looks fabulous in this piece.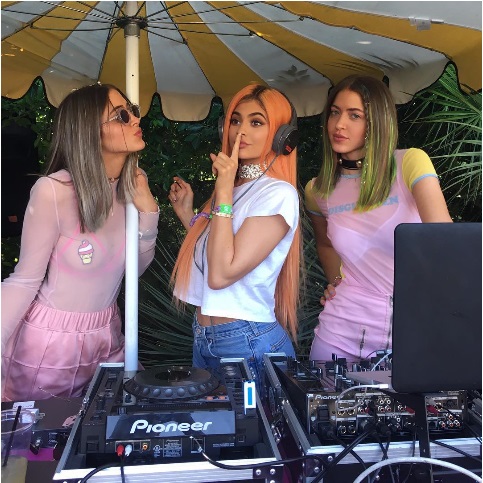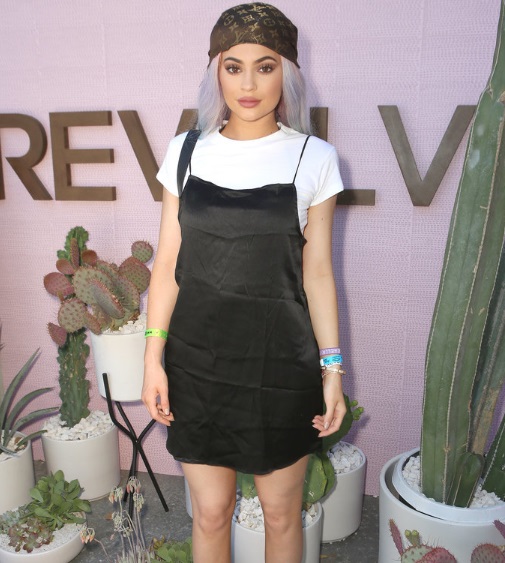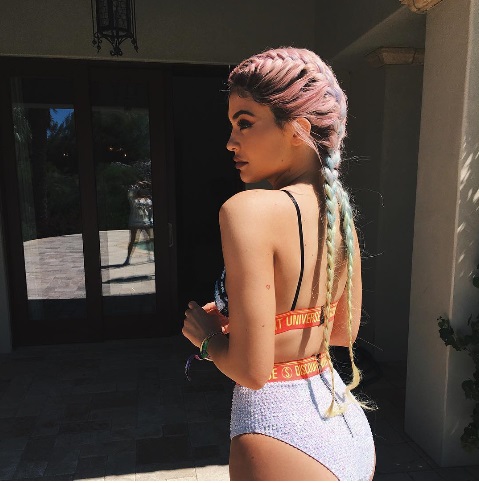 Still Sexy in that back view!  This is the back view of the three-eyed bikini.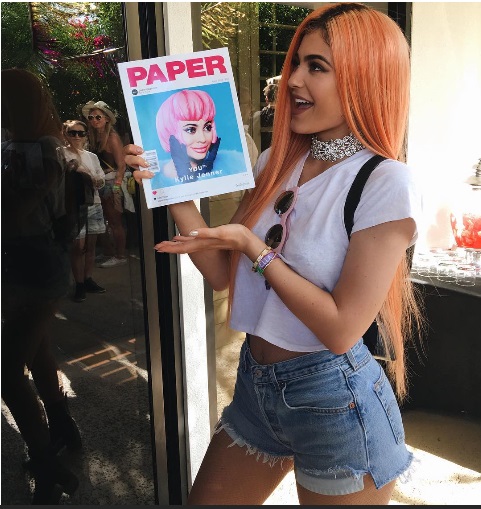 We're seeing double! But the other one's in pink hair. Yay!
We can't wait for next year's Coachella's parade of sexy bikinis.