Ava Sambora, the 18 year old daughter of Richie Sambora and Heather Locklear, strutted her stuff on the beach in St. Bart's on June 26, Saturday during a family vacation. Ava was definitely not camera shy as she struck poses while having her picture taken.
Ava posted this pic on her Instagram account: "Just wiggling around ?"
She posted another photo provocatively posing on fine sand which she captioned: "Island fever."
Ava shared with Teen Vogue that her dream has always been to be a model and actress just like her mom.
"Ever since I was 5 or 6, I've wanted to be an actress. . .I loved attention and would always try to be on stage and in front of people. It was easy to figure out what I wanted to be."
Ava just had her modeling debut for Baes & Bikinis in March on the beaches in Malibu.  She paraded down the beach and posed for the camera wearing a multitude of bikinis.
With her famous genetically blessed mom, Ava will no doubt soon be a shining star.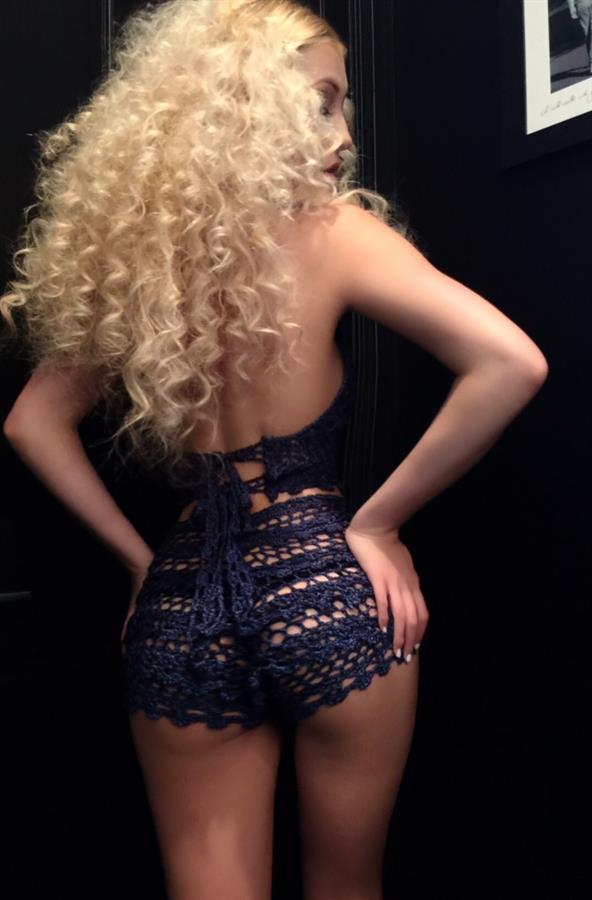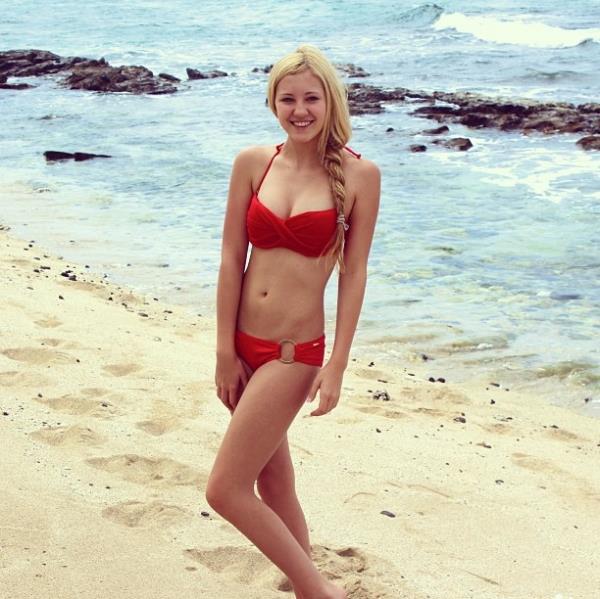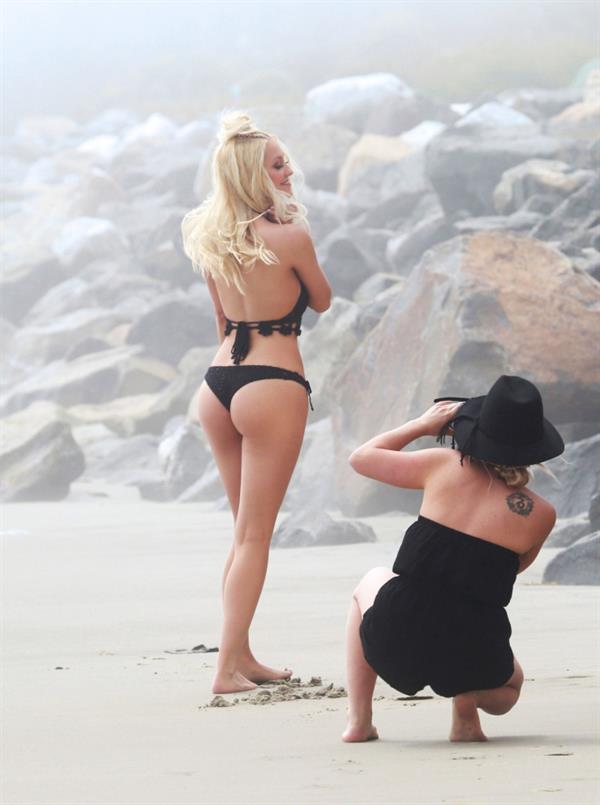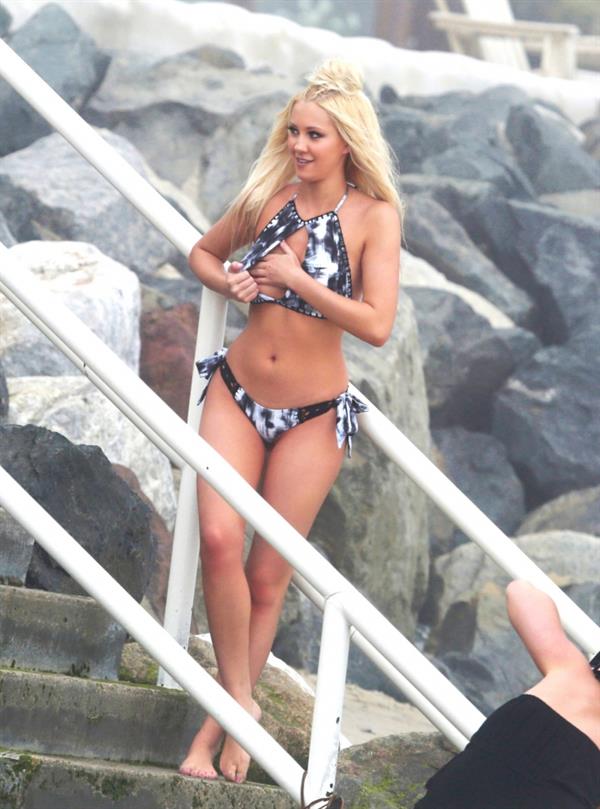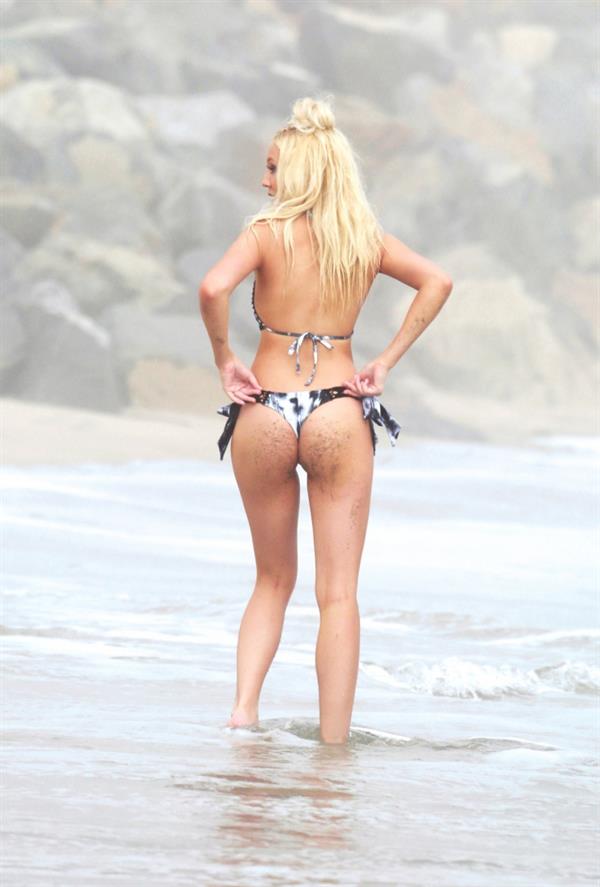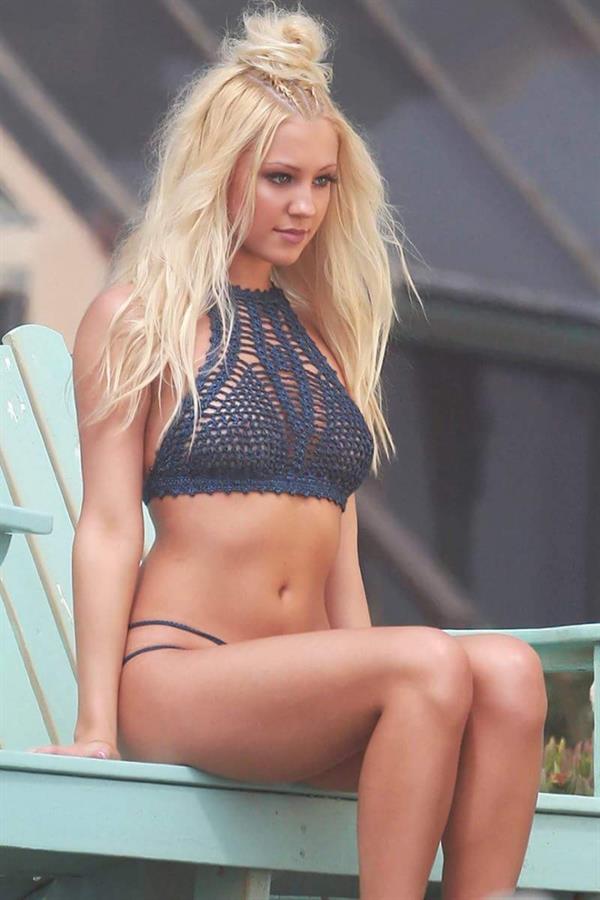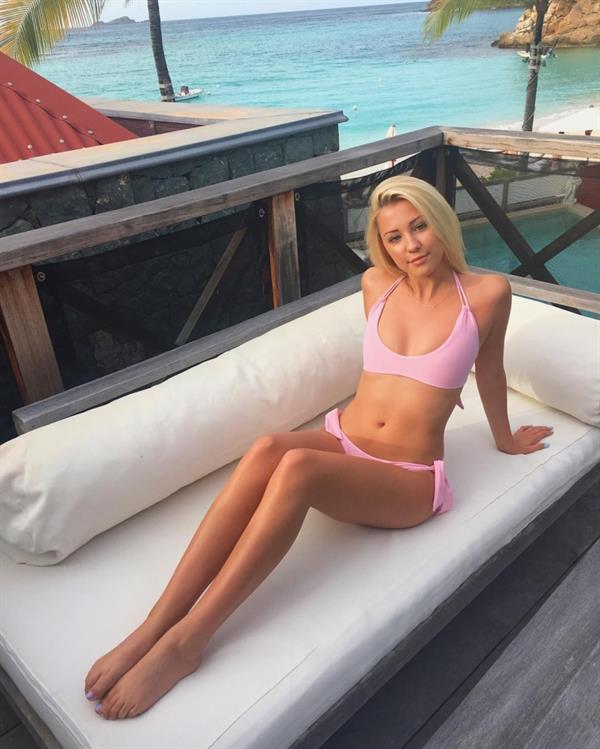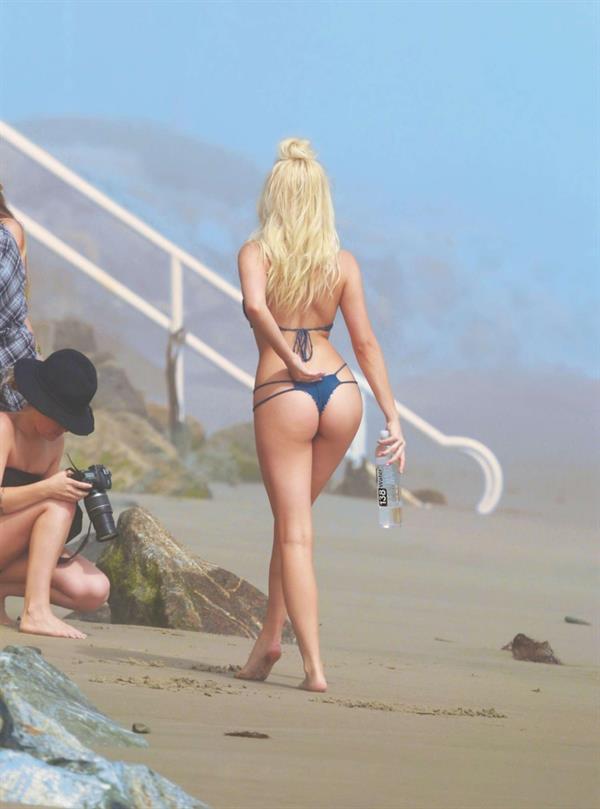 Let's get a closer look at that…