British F1 Superstar Jenson Button and his Playboy model girlfriend, Brittny Ward are soaking up the sun on the beaches of Miami. Brittny played on the water wearing a tiny black triangle bikini.
The 25-year old American model was seen enjoying the waters and chatted with some of their friends on the beach.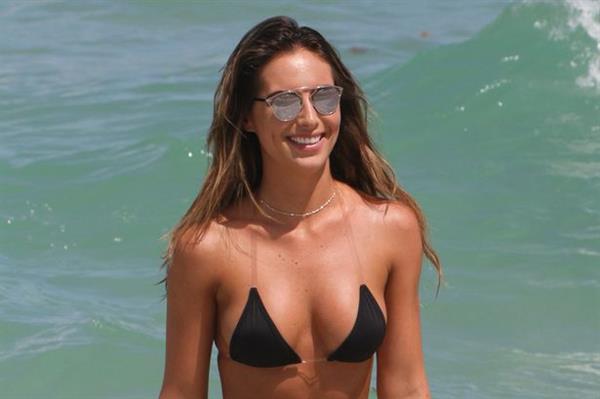 Brittny also took to Instagram how much fun she had, even flaunting her tanned and toned bikini body. Her caption was, "Happy Girl J"
Brittny has been on vacation for a few days now. In fact, her Instagram are filled with sizzling photos of her in itsy bitsy bikini wear.
There she is! Enjoying her fresh coconut drink.
She looks perfect with those blonde locks tumbling over her skimpy black bikini.
Brittny and Jenson debuted as a couple at the Hope & Homes End The Silence fundraiser early this month which was held in London. But they were first spotted together in March this year during their trip to Monaco.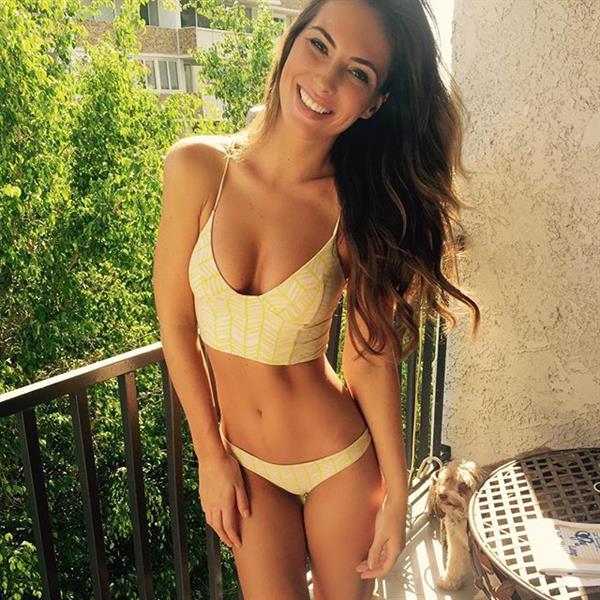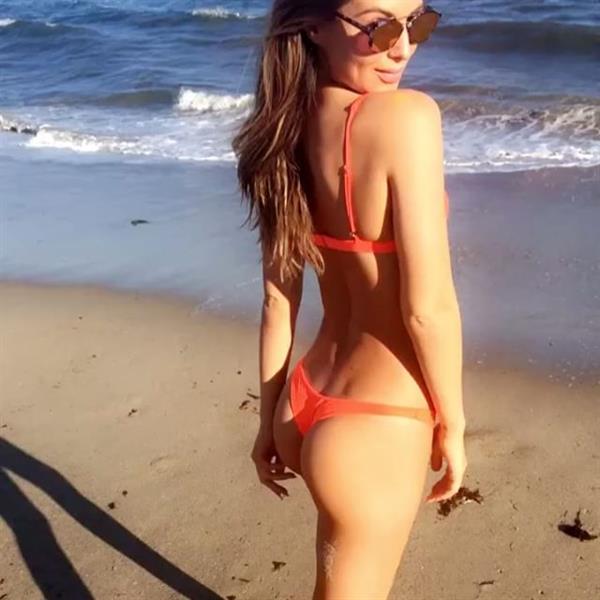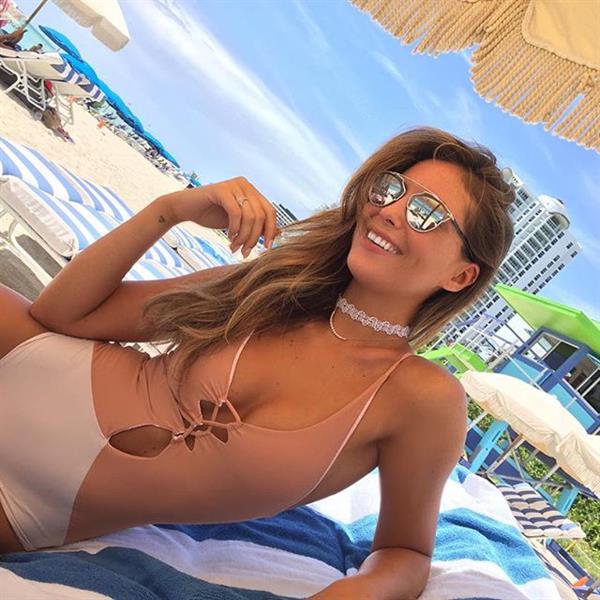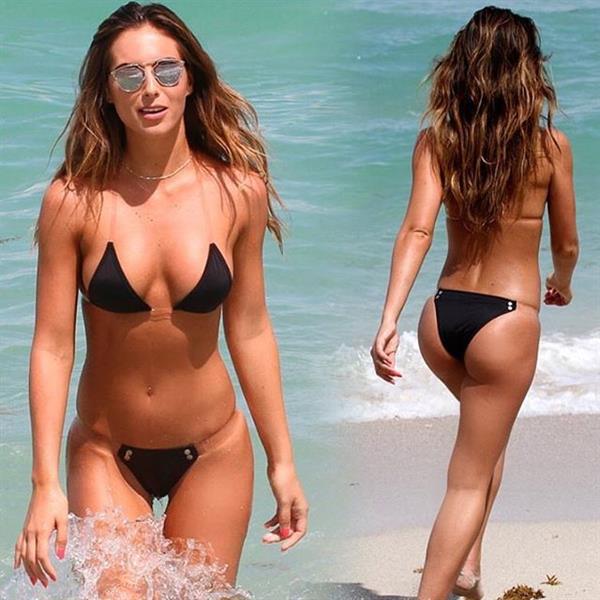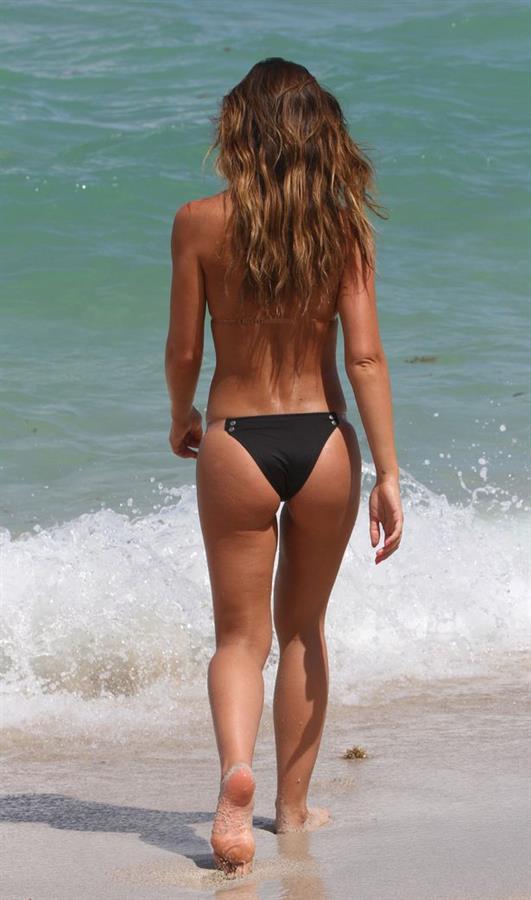 Did we mention she is also a Playboy model? Well you can see her nude here: Brittny Ward Nude