Imagine putting four of the hottest women in the world in Paris for a sizzling campaign shoot. That's something we can see only in our fantasies. But that's what happened last Saturday with four of the most prestigious Victoria's Secret Angels shooting the celebrated Victoria's Secret Holiday advertisement in an eye-popping, jaw-dropping style.
Fantastic Four: Alessandra Ambrosio, Martha Hunt, Lais Ribeiro and Lily Aldridge made their way to Paris' Grand Opera with famous director Michael Bay to shoot their fantastic bodies in an array of erotic lingerie for the next big campaign.
The four head-turners, arrayed in bright, thin bras and wide angel wings did the catwalk in front of the Opera in Paris while showcasing their goodies for the new campaign.
The 35-year-old Brazilian beauty Alessandra Ambrosio was on to a great start, looking her best for the ad in a glittering blue and silver-shining bodysuit.
Teaming up for the ad, Lais Ribeiro, 25 and Lily Aldrige, 30, were clad in elegant two-piece lingerie of similar material and color, forming mesh paneling and floral race.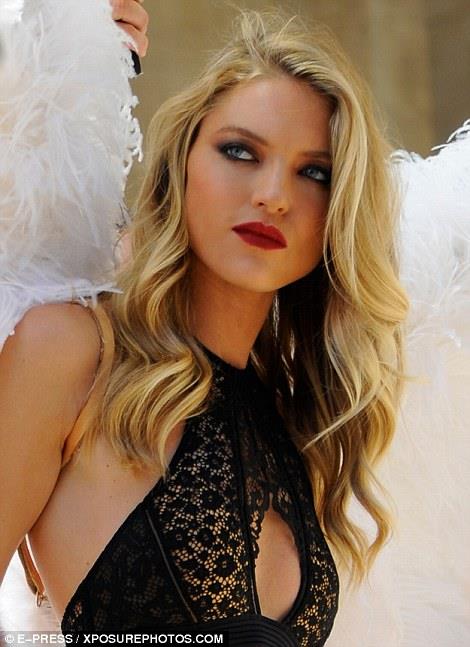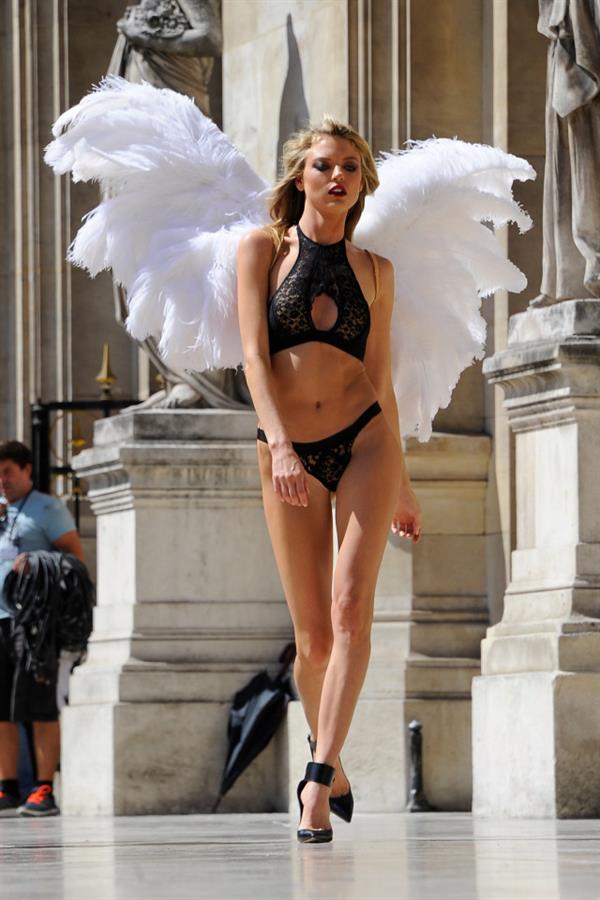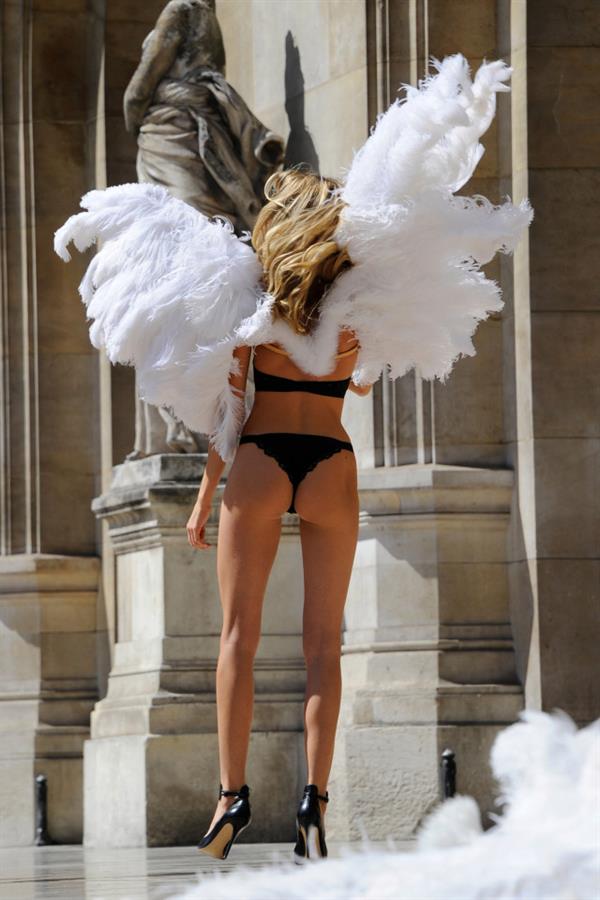 The 27-year-old blonde sensation Martha Hunt wore a scorching black bralette with a high-neck that cut at the breast area to expose her cleavage. She mated the sizzling top with a provocative thong, revealing her slender figure for everyone to see.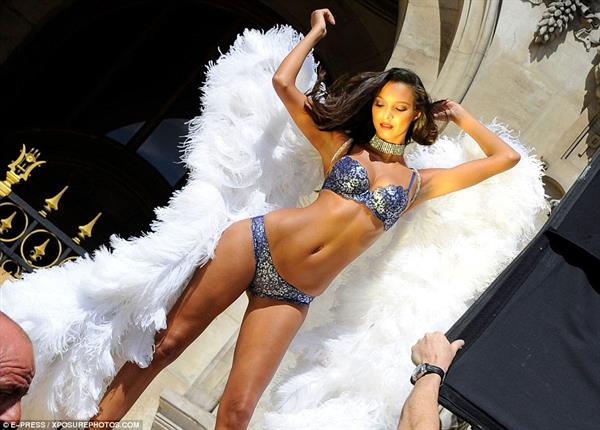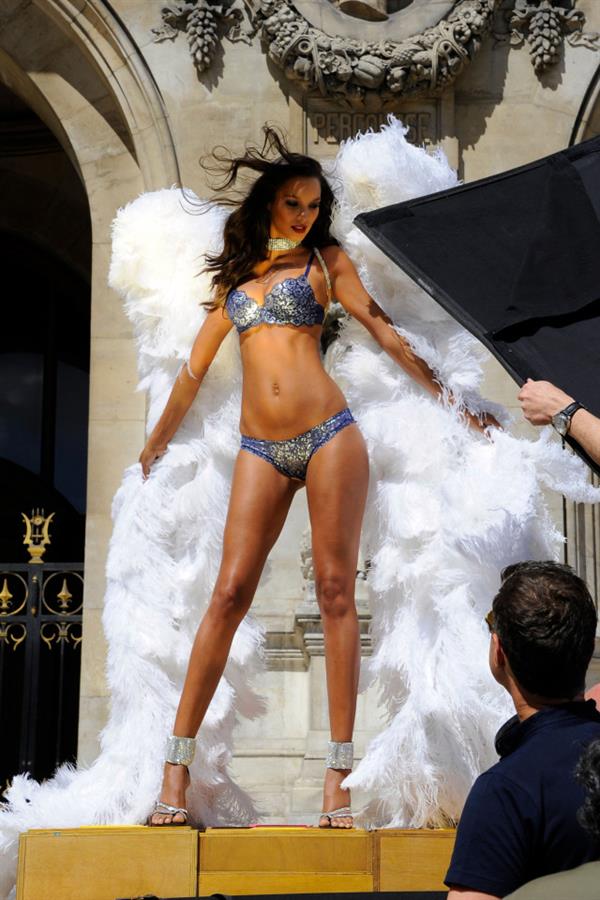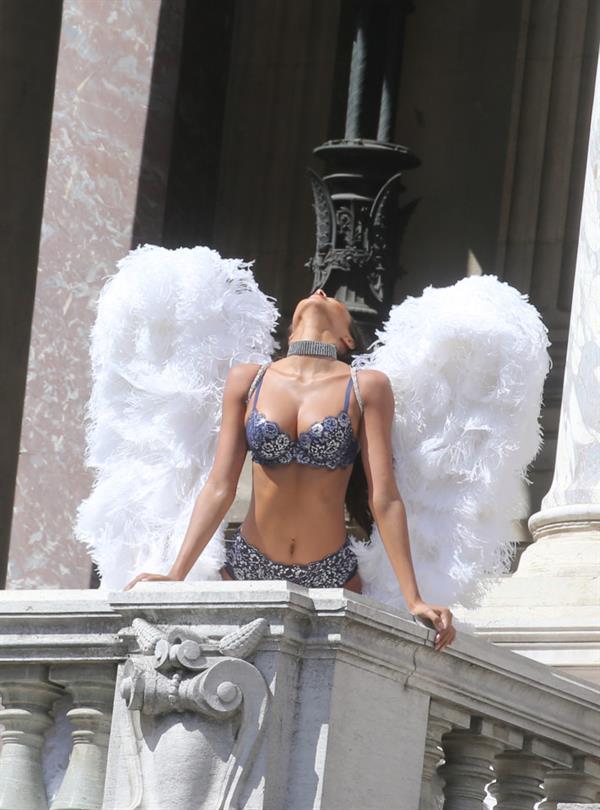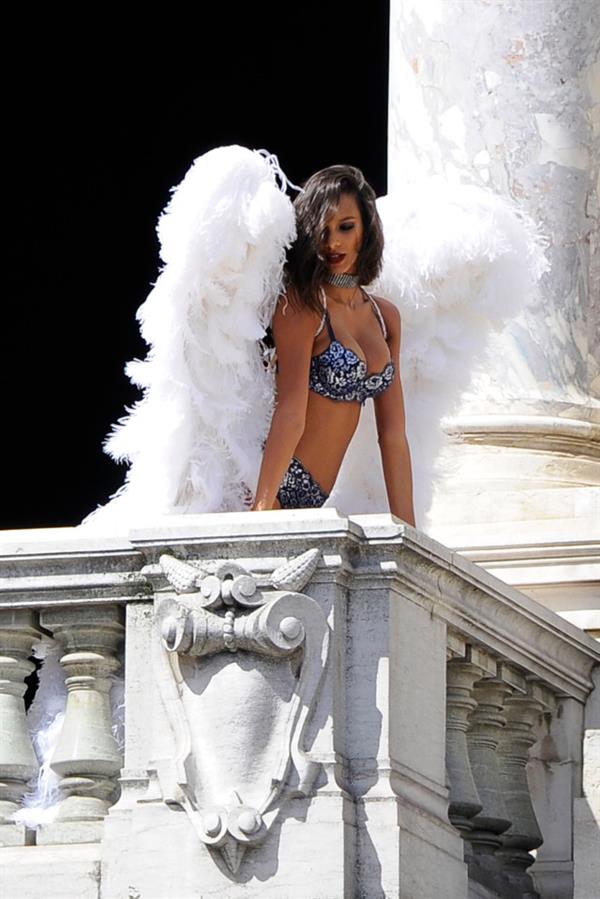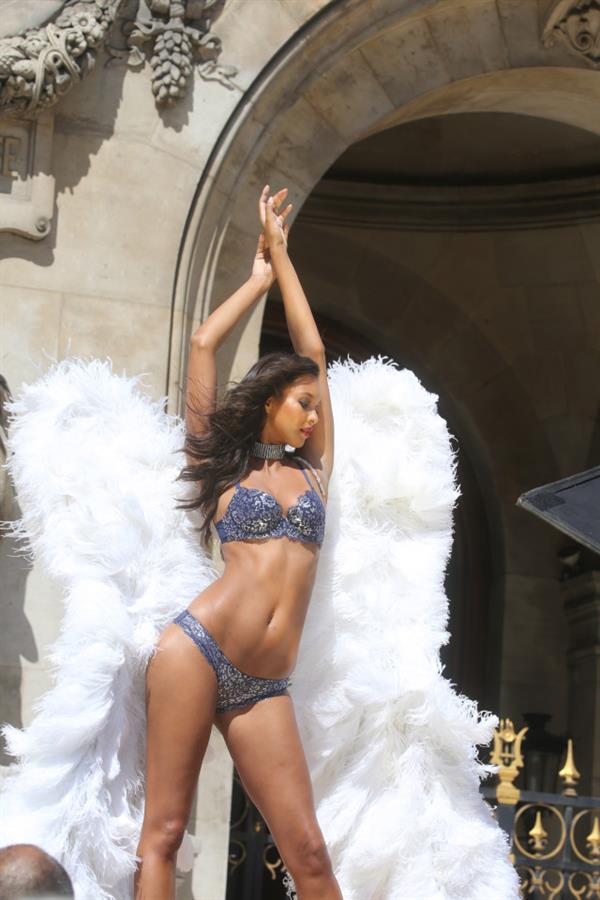 Brazilian Lais Ribeiro had the spot to herself at a certain point for a solo pose. Looking fantastic, she radiated under the spotlight, accentuating her already smooth and glowing skin. Later on, she shifted from her provocative thong to a fuller high rise brief for another stunning shoot at the balcony under the sunshine.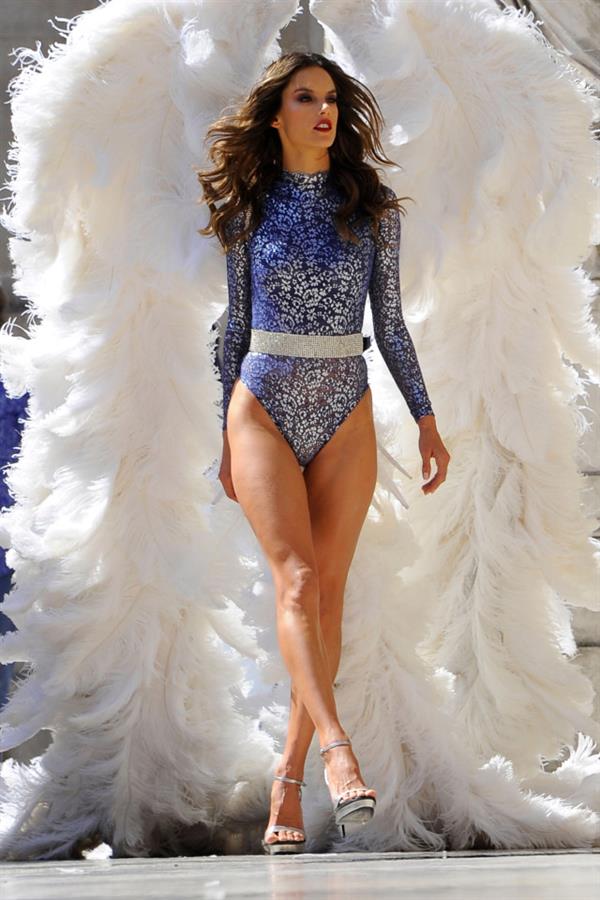 Alessandra Ambrosio, 35, and Lily Aldridge, 30 posted some sneak-peak of their makeup and costumes on their Instagram accounts, revealing their hotness.
Alessandra Ambrosio posted a preview of her bold blue leotard costume with the splendid angel wings erecting from behind. She captioned "Angel mode" for the dazzling shot and hashtagged the trademark Victoria's Secret Holiday: #vsholiday16.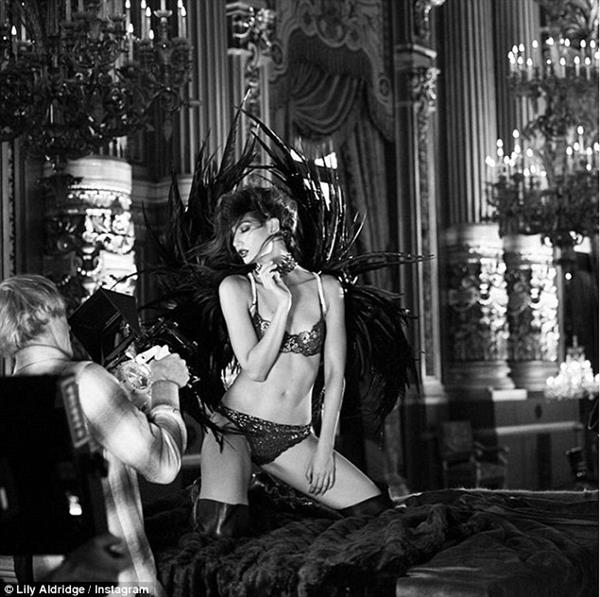 Lily Aldridge posted the most blood-surging shot where she wore a lacy bra and panty with matching choker and thigh-high leather boots. The black and white picture shows how she knelt seductively on the bed while Bay was shooting in front of her.
Walking so fine and posting in exquisite style, these gorgeous angels exposed their incredible figures, packed with slender legs, beautiful abs and all the features that made them famous. This new Victoria's Secret Holiday Campaign Ad, in the most romantic city in the world, is a bomb waiting to blow.