We can't miss a Bella Hadid Photoshoot because we know that when she's in front of the camera, she brings out all the sexiness in her.
Less is more! This has been proven from time to time especially in the latest sizzling Calvin Klein shoot.  The legendary brand's theme is a simple black and white shoot but with the gorgeous model strutting her stuff, it's a different kind of sexy.
She showed off her natural beauty as she rocked a stripped a wet look, unstyled locks and barely any make-up.
Her enviable toned stomach was on display in a grey crop-top with a CK logo printed on it.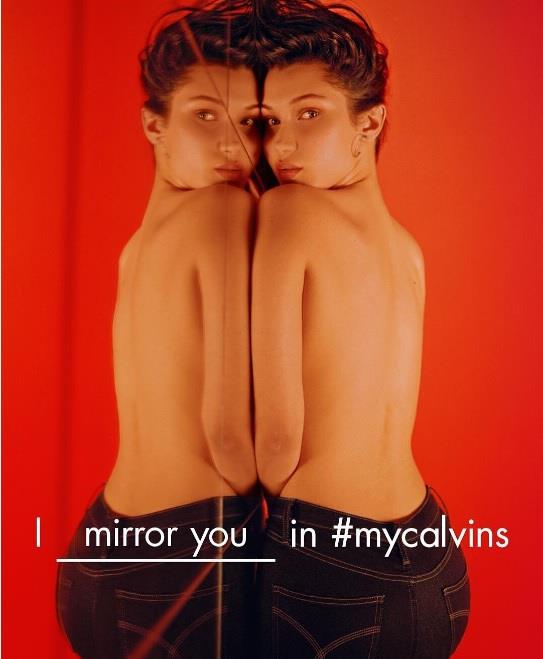 We're sure this is the kind of mirror shot you like to see! Sharing a topless snap from this year's campaign, she captioned: "so excited to announce my new Calvin Klein campaign!! shot by Tyrone Lebon i mirror you in#mycalvins (sic)."
The model also admitted how excited she is to be following the footsteps of Kate Moss and Kendall Jenner.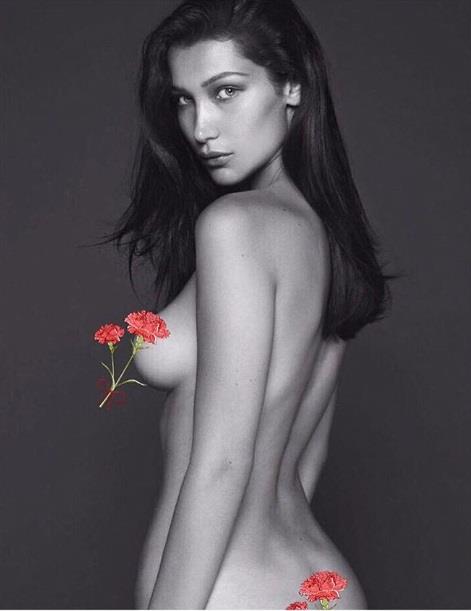 And then, just a week ago, Bella let it all out with a nude photo. She was wearing nothing but an edited flower clipart to cover her nipples and ass. This one's for French Vogues's Free the Nipple Campaign.
Bella Hadid has also taken on other big brands like Topshop, Marc Jacobs, and Givenchy.
… and as always, he's some more pictures of her, just because.