Several events have been going on in Bella Thorne's life recently from break up with ex-boyfriend Greg Sulkin, to confessing bisexuality and a busy weekend (Aug 26, 2016) filled with wacky and sexy snapshots.
On Friday night she gave us a look at her photo shoot with Gucci, jokingly captioning a couple of them "basic bitches".  She also posted about the donuts, her dress being uncomfortable (which Gucci is probably not overly thrilled about) and reportedly kept dropping the F-bomb a lot and made fart jokes… which isn't the first time we have heard Bella talk about farting.  A couple months ago she posted about her farting on Instagram saying, "I wonder how many times I farted in that bathing suit that day…I really have a farting problem so…I'm guessing quite a few…"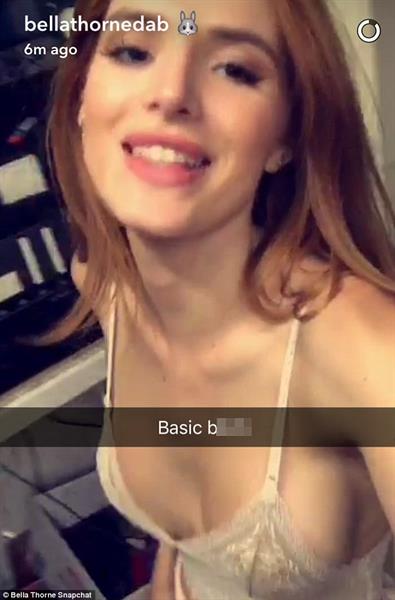 But while her Friday night was a bit wacky, the Duff princess has never been sexier than last Saturday night (Aug 27) when she flaunted her sexy body in more ways than one – one in a red dress and the others in a jacket combo. And she wasn't wearing a shirt or bra with the later the latter, showing more skin.
The former Disney child star also struck hot poses in bed with one showing her naughtily biting the soft skin on her hand.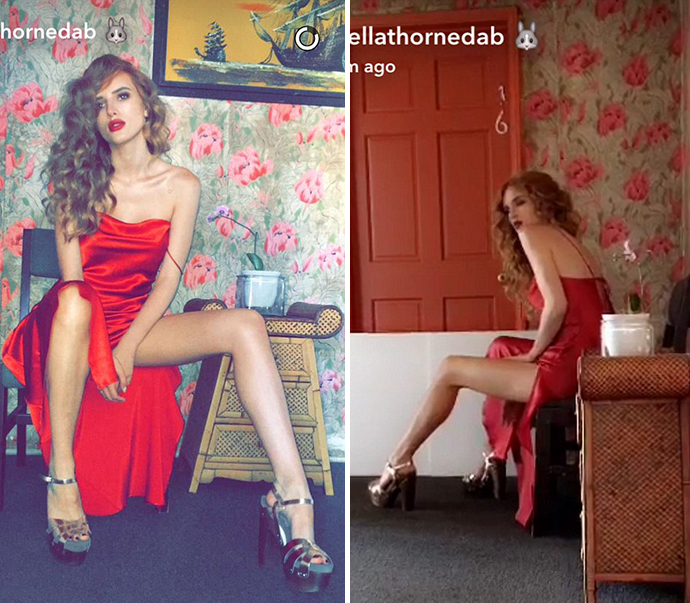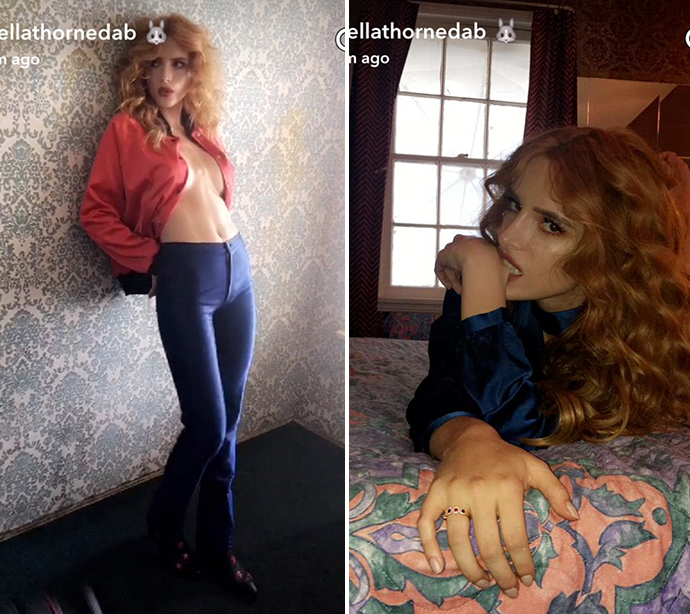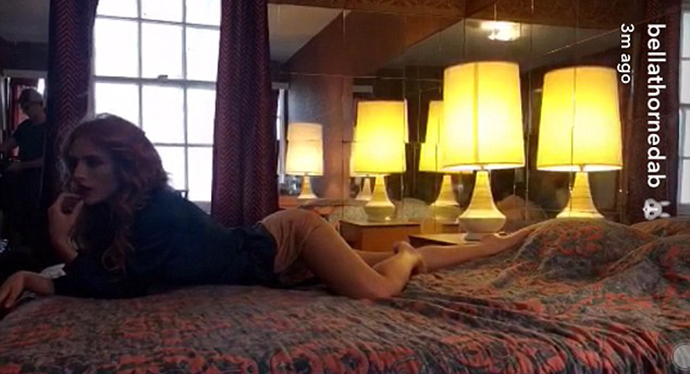 And earlier this month (just several days after breaking up with her ex-boyfriend, Gregg Sulkin), Bella said that she is bisexual. She posted a picture of herself kissing a female friend, Bella Pendergast (who's currently dating some guy), and when a follower asked if she likes boys or girls, Bella responded, "Yes."
On Monday, Bella joined those people discussing their sexual orientation. Bella offered fans her gratitude for their "accepting tweets" following the massive support she got soon after her reply. She said her coming out was inspired by Twilight star Kristen Stewart, who is also bisexual.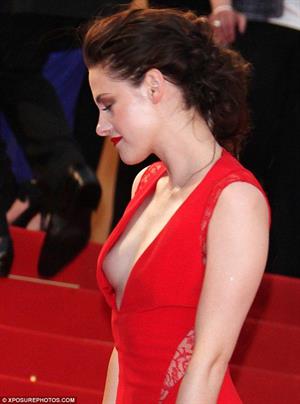 Actress Kristen Stewart gave her a forthcoming interview regarding her choice to come out as bisexual in an interview with Elle. Twenty-six-year-old Stewart is dating Alicia Cargile, a visual effects producer, and stated her choice to speak openly regarding the relationship was her way of dealing with any suggestions that she could be embarrassed being in a gay partnership.
But back to Bella Thorne… this is a girl that's full of surprises. From ranting about bitches and farts, to coming out as bisexual, to posting hot Snapchats in the bedroom, you'll never know what she will do next. That's why her fans are crazy about her.