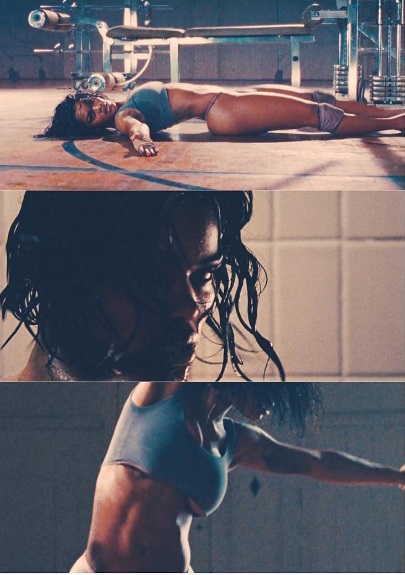 If you have seen her in Kanye West's newest music video, you probably loved her more than the song. Teyana Taylor and her killer shape is to die for. Note that she just gave birth to her baby 8 months ago and she's already showing off her abs.
You'd be surprised that her toned physique doesn't come from consistent work out or healthy food choices. "Dancing is my workout. I just dance. I almost feel like dance is so underrated in the fitness world," she said in an interview with E! News.
Lucky woman! The African-American beauty is also the wife of Cleveland Cavaliers shooting guard, Iman Shumpert.
Yeah she dances – a lot!  She was even a judge in one of the last years best dance reality series, America's Best Dance Crew.