Boy do I have a hot treat for you guys today! Bella Hadid had shot nude photos like we've never seen before, stripping off and going completely naked in GQs latest issue.
The 19-year-old American fashion model was just declared Model Of The Year at the GQ Honors and she has been on fire ever since.
In the sizzling picture, the foxy brunette flashed her incredibly slim body, intriguing some people, while pleasing most.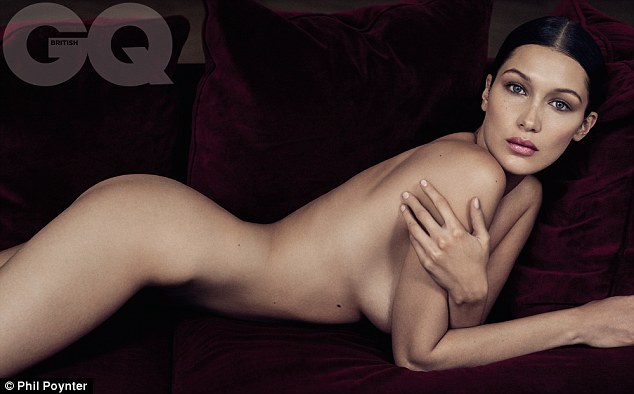 Flaunting her assets, Bella Hadid removed all of her clothes and posed completely nude for GQ's new issue.
Giving totally all of herself for the spread, this year's model of the year looks very seductive on a velveteen sofa, eyes looking innocently at the camera, exposing half the side of her bare breasts and much of her exquisite figure.
Her hair was neatly set up inside a centre-parted bun to ensure it doesn't come in the way of her naked skin.
She knows she is hot and she does not hesitate to show it to the world.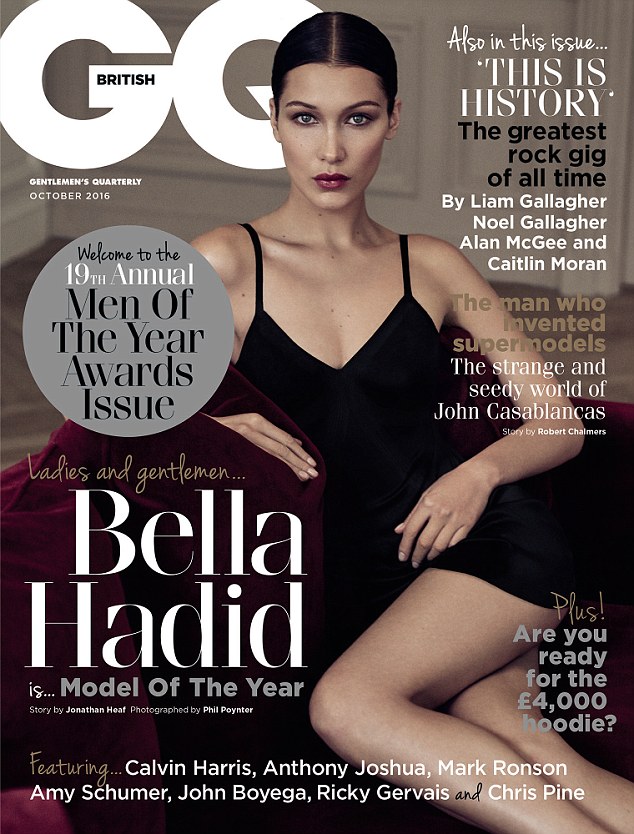 The young model looks very seductive posing in her velvet nightie in GQs cover… no doubt one of her most secuctive shot yet.
Though not completely naked, you can't help getting turned on with Bella's decolletage and slender legs in the sexy velvet dress.
The view was just as hot in her appearance at the GQ Honors, days before the hot photoshoot. In the grand event, she surprised us with her fabulous off-the-shoulder gown that exposed much of her slender legs and cleavage.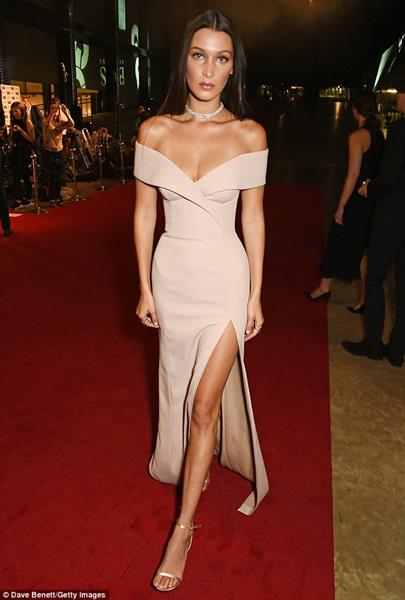 She shared the moment with her beloved mother Yolanda Foster showing her love for the later by kissing her in this sweet picture.
She would later inform the audience after receiving the honor how happy she is in celebrating the triumphant event with her mom, Yolanda Hadid, who has been bed-ridden for four years now due to Lyme Disease.
'I'm having a cardiac arrest a little bit… This is insane. I've worked actually tough – it's crazy to be acknowledged.' She said.
If you're a fan of Yolanda Hadid then I'm sure you are touched by Bella's love for the Real Housewives star.
Hard, sexy, topless and naked, this year's model of the year have proven that she is worth her title by covering with some of the hottest pictures we've even seen of her.
And as always, here are more pictures of Bella: