Charlotte McKinney has sent eyes popping and jaws dropping on her beautiful and ample assets in a new steamy music video.
Featured in I'm Not The One by Pete Yorn, the young model, 24, strips down to wearing only lingerie and eventually becoming completely naked.
The Baywatch star capitalized on her gorgeous body, flaunting it with hot lingerie and a sizzling robe.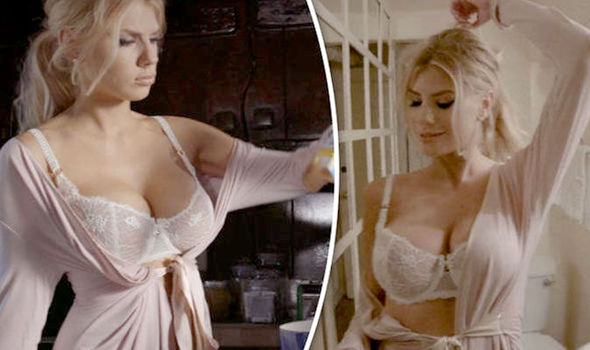 The video reveals Charlotte seductively flashing the fullness of her assets as she walks along the hallway with mirrors on one side. Her reflection only added more exposure to her smoking hot body.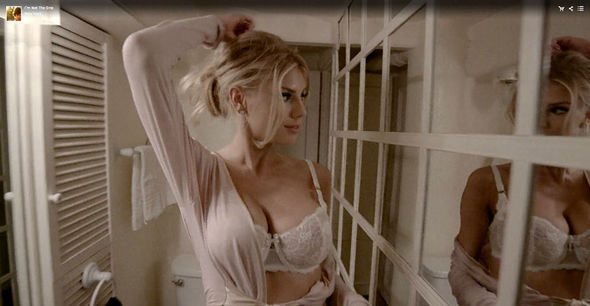 Charlotte looks gorgeous with her famous blonde locks tied into a ponytail .
She comes back, later on, wearing a saucy white t-shirt and brief, giving us a good view of her full arcs and fine torso.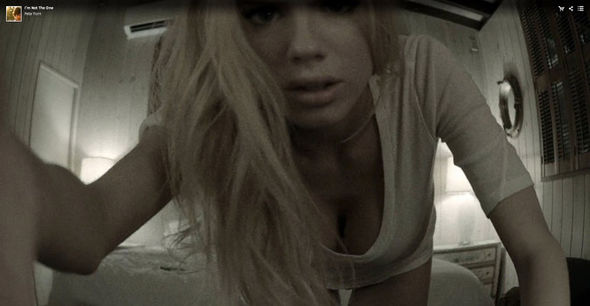 There has also been a fuzz about Charlotte's recent split with 43-year-old actor Stephen Dorff.  She said in a report that the Blade actor was cheating on her, forcing her to ultimately dump him in the end.
There are so many super hot pictures of Charlotte McKinney.  Here is just a sample  (if you need more go to our infinite scroll – Charlotte McKinney Infinite Scroll)