Tuesday- Catwalk queen, Adriana Lima spiced up the fitness scene at a gym in New York where the blue-eyed beauty filmed a brand new campaign for the internationally famed lingerie couture house – Victoria's Secret.
At age 35, Adriana Lima proves worthy of her crown as the longest-serving Angel of the multi-billion dollar lingerie label.
16 years in the fashion industry and still a stunner, the Brazilian babe showed-off her perfectly tanned and toned physique clad in a black and blue/purple speckled gym wear ensemble.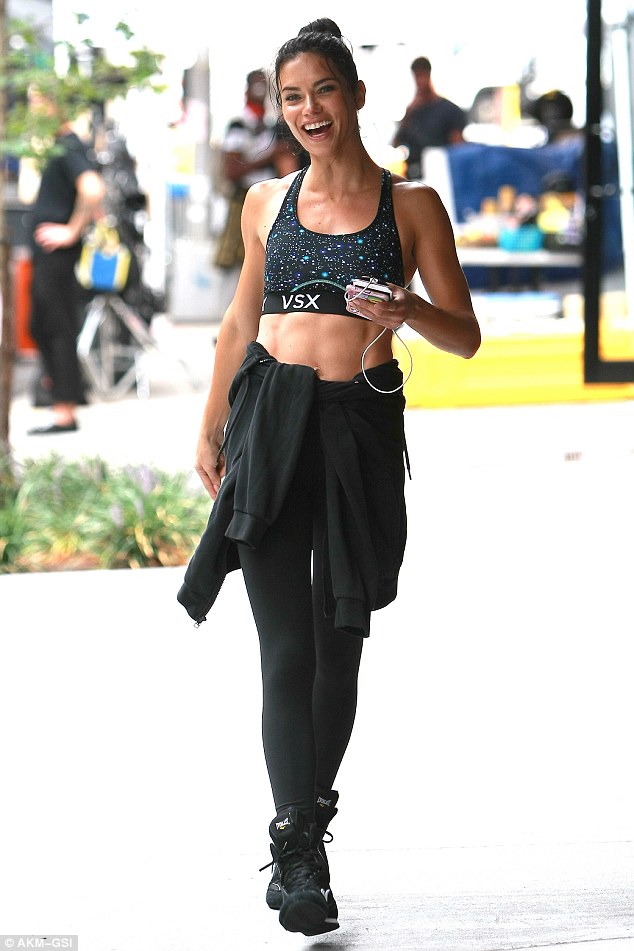 For the shoot, The 5 ft. 10 in. bronzed babe caught everyone's attention as she switched to a striking two-toned, teal and navy colored block, figure-hugging sportswear that emphasized her voluptuous figure – Made of high grade elastic material, with cuts and colors that bear and accentuate one's curves, the model showed a set of well-rounded glutes, long, lean legs, hardcore abs, tight biceps and some cleavage – too irresistible to not ogle at.

The ringside felt hot and heavy while fans admiringly watched on the model as she set her hair up in a tight bun and got down to business- working out several poses, breaking serious sweats while pumping squats and lifting weights repeatedly to capture that prized money shot.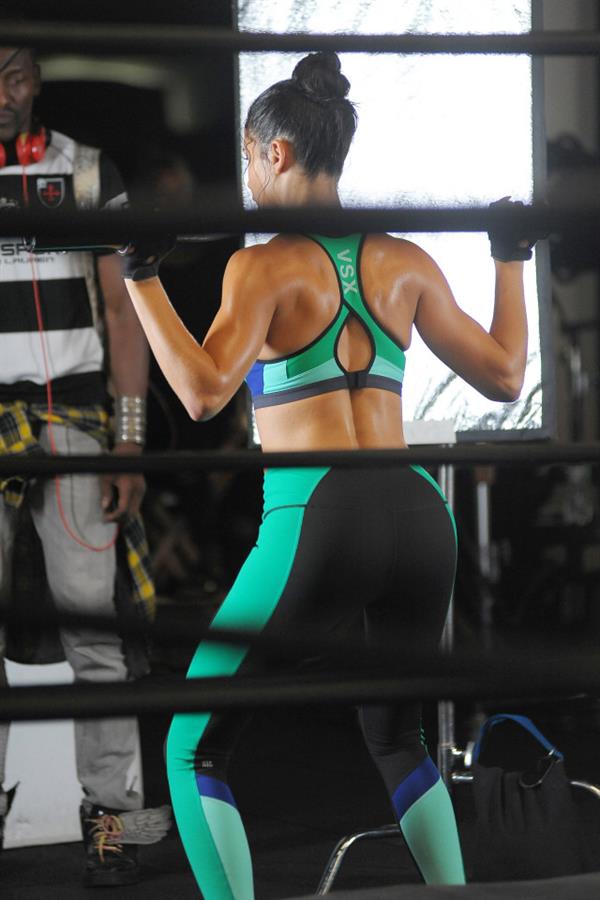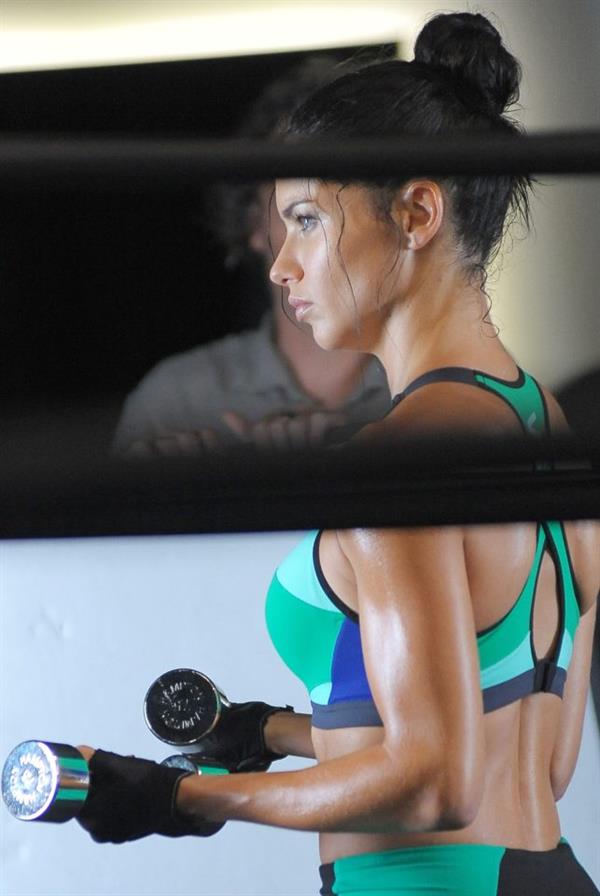 Adriana known for her bubbly attitude off-cam, managed to strike silly poses – sticking out her tongue in between takes. Already mom of two, Adriana has set the Paparazzi a buzz with special friend, Radio and TV host and Producer, Ryan Seacrest – whom she just met during the 2016 Summer Olympics that was hosted in her homeland, Brazil. In a photo published 6 weeks ago via  @adrianalima's Instagram account, Adriana adoringly referred to the 41 year old American personality  as "charismatic" and "handsome" whereby the said post garnered 175K likes and 700-plus supportive commentaries from the public. The groupie taken by the gorgeous model herself showed Ryan sitting in between her and fellow Victoria's Secret fashion supermodel and good friend, Alessandra Ambrossio.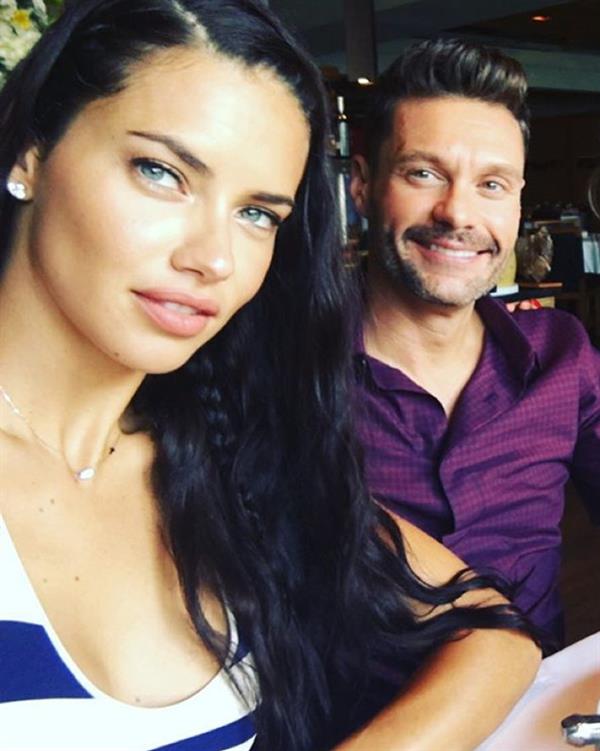 The rumored couple were recently spotted dining at Dell' Anima in the Big Apple over the weekend. So- are they really an item? Well, Adriana lightly put off the issue with a "we're just friends." statement.